CARBONDALE — During protests after the deadly injuries of 25-year-old Freddie Gray in a police transport in Baltimore in April, Jacob Swain found himself wondering what would happen if those riots happened here.
Swain was impressed as he watched aerial footage of bands of pastors walking through the streets of Baltimore, praying with and for police officers and praying with and for demonstrators and others.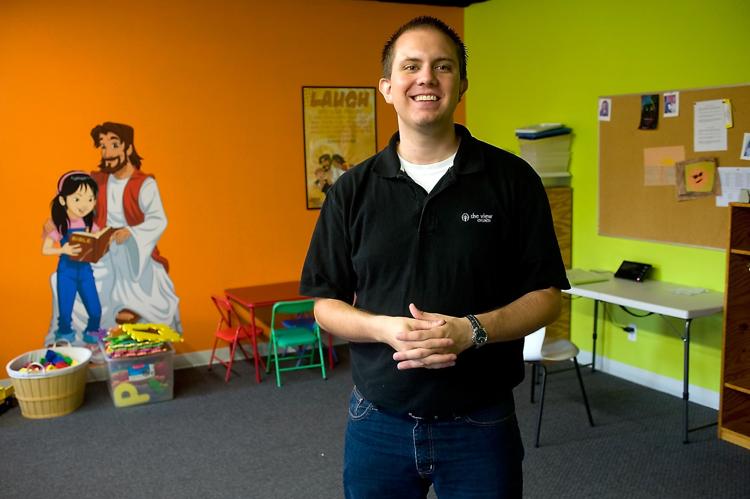 If some racially divisive crisis cropped up in Carbondale, the 29-year-old pastor of The View Church said he likes to think he'd be part of that roving, praying band of pastors.
A state of emergency was declared Monday in Ferguson, Missouri, a day after protests were organized on the one-year anniversary of the fatal shooting of Mike Brown by Ferguson police officer Darren Wilson.
"I remember seeing that and (thinking) I would want to see that happen here," Swain said of the pastors' response in Baltimore.
"My reaction would be, if there was a racial issue, I would call the African-American pastors and ask what can we do to help, how can we be present, how can we make a difference in leading by example?" Swain said. "That's the way I've always envisioned it would go or what I would do."
Specifically, he said he would want to follow Pastor Charlie B. Cross of Bethel AME Church in Carbondale.
Swain was among a handful of Carbondale residents asked to identify leaders and/or groups they would look to or think others would look to lead Carbondale through a crisis like Ferguson is facing this week. Several included religious leaders high in their responses.
The ministers — of all races and from all sides of the city — are who Margaret Nesbitt, a 75-year-resident of Carbondale, would like to see lead reconciliation efforts. Nesbitt doesn't know if the area has a ministerial alliance, but thinks there should be one, meeting regularly to discuss various issues.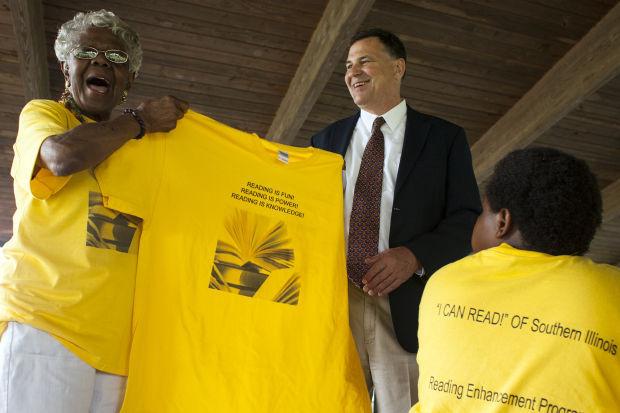 "It's time for people to get together as people and not as a race," Nesbitt said.
Joshua Spears, the 29-year-old owner of Upper Cuts Barber Shop, would also look first to God and local pastors, like the Rev. Christopher Swims, of Hopewell Baptist Church; Steve Robinson of Zion Temple Church of God, in Murphysboro; and Larry Lee Sr. and Larry Lee Jr. The Lees, he noted, actually visited Ferguson in 2014 to offer prayer and other support.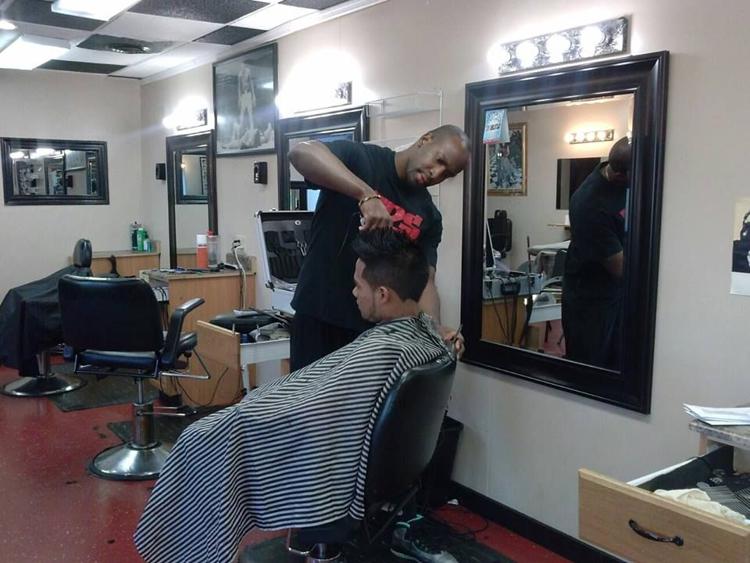 "First and foremost, you have to listen to your pastor and bring it (the situation) to God," asking him how should we deal with this, Spears said.
You have free articles remaining.
The 2011 SIU graduate also thinks people like professor and Father Joseph Brown would be a great influence in troubling times.
Joseph Brown's résumé tells an impressive story. He's earned post-graduate degrees from John…
He thinks others in the community, especially the city's northeast side, would look to people like Eddie Payne who helped facilitate community basketball tournaments, and Brad DeDecker, who has coached youth in Little League football.
In crisis times like this, the Carbondale Police Department staff has itself looked to leaders in the faith community for help, Interim Police Chief Jeff Grubbs replied in an email. The department has also consulted other community leaders.
Two of those, Margaret Nesbitt herself and Ella Lacey, are people Catherine Field would look to for guidance.
Field is spokeswoman for the Racial Justice Coalition, which along with the local NAACP, have consistently heard and acted upon concerns for people who have been mistreated.
Field said she would also like to see the members of the city's Human Relations Commission become more involved in social-justice issues. In the past year, the commission has hosted community dialogues on interacting with local police.
"I think the Human Relations Commission needs to be a lot more involved than it is in these issues," Field said. "That's not to diminish what they've done. They were instrumental recently in getting the cops in the school program shelved, at least temporarily, but it's an influential group and it should be using that influence in more ways than it even knows."
"They have the ear of City Hall," Field said.
Shannon Butler, who grew up in Carbondale, thinks Father Joseph Brown, an Africana Studies professor at Southern Illinois University, and Carbondale's Interim Police Chief Jeff Grubbs would lead the city through a crisis.
"He really cares," Butler said of Brown. "He does anything he can to mentor African-American males to make sure they live a successful life."
She remembers Grubbs from growing up in the city and remembers him performing lots of community outreach.
"He's always showing concern to communities that didn't look like his own," Butler said.
It's a question being asked in Carbondale: Could 'Baltimore' happen here?