CARBONDALE— On Tuesday night, Wesley and Linda Gibson watched their Carbondale mansion burn down via video, from their main home in Florida.
By Wednesday morning, they were on the scene in rubber boots, beginning to pick up the pieces.
The 24,000-square-foot, 10-bedroom, 10-bath home, known as Pine Manor, was likely "totaled," Wes Gibson said, and will be torn down to its foundation.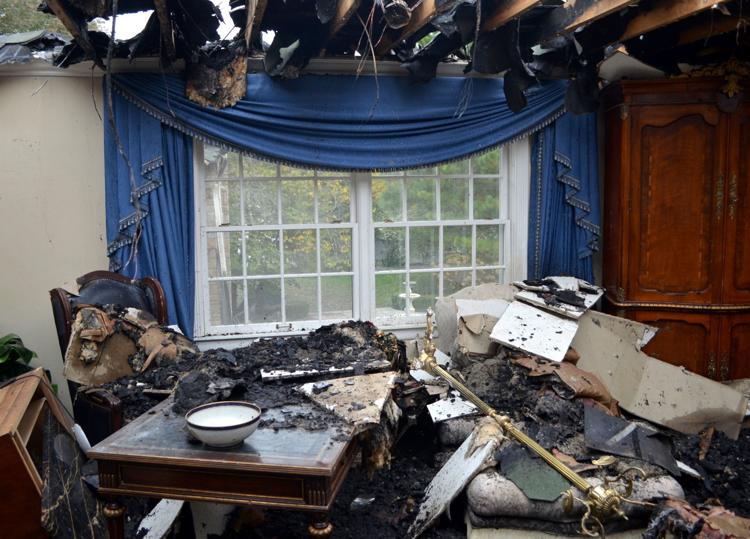 The immediate priority is salvaging its contents, including about 60 container loads of antiques from Europe and around the world, valued at around $5 million, Gibson said.
"We lost a lot of very valuable paintings from the 1800s that came from the Chicago Art Institute," Gibson said. Those that may be saved will be shipped to Chicago for restoration on Monday, alongside multiple valuable old rugs.
The total value of the damage remains to be seen, Gibson said, as claims adjusters from the multiple companies insuring the home continue their inspections.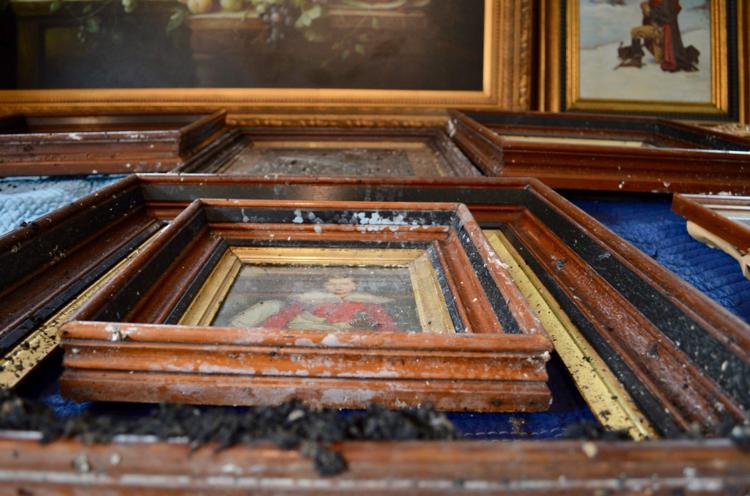 "We're anxious to know," he said.
Pine Manor is one of 11 homes the Gibsons own on and around Pine Lake Drive, which is just off Illinois 13 eastbound, between Carbondale and Murphysboro.
Together, the properties are used as a wedding venue and a space for corporate training sessions held by Wes Gibsons's Chicago-based consulting firm, the Gibson Consulting Group.
They're also a gathering place for the Gibson family.
"At Thanksgiving we have 75 family members here for a week," said Wes Gibson, who grew up in Carbondale and has 32 first cousins still living in the area. "We owned it, but everyone else enjoyed it. We just had our son's wedding here."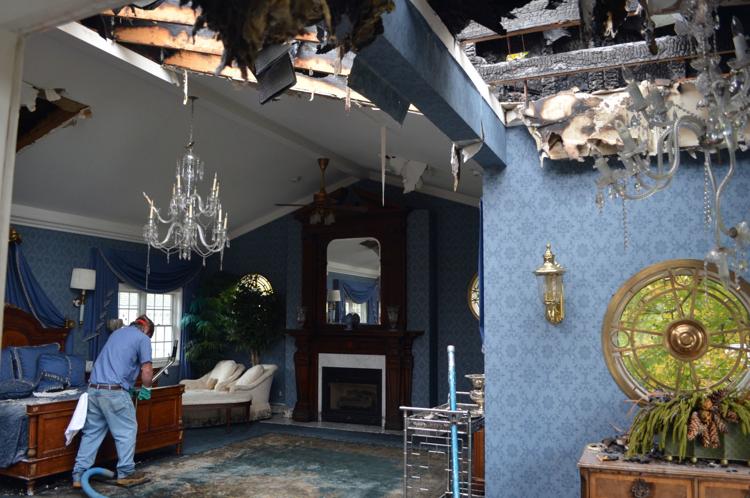 The family acquired the mansion out of bankruptcy in 1997 and spent 20 years and millions of dollars bringing it back to life, Gibson said.
Built in 1970 and '71, it was once owned by Saad Saleh al-Jabr, an Iraqi man who came to Carbondale as the first-ever foreign exchange student at Southern Illinois University in the 1950s.
Jabr, the son of a former Iraqi prime minister, became a prominent critic of Iraqi dictator Sadaam Hussein in the 1990s. He was also a prominent businessman in Southern Illinois, owning the Du Quoin State Fair, which he sold to the state for $3.3 million in 1985.
That deal was cut at Pine Manor, according to Judge J. Phil Gilbert.
Now, Gibson expects it will be years before the mansion hosts another gala, wedding or family gathering.
You have free articles remaining.
Keep reading for FREE!
Enjoy more articles by signing up or logging in. No credit card required.
His plan, he said, is to rebuild, perhaps even bigger if the City of Carbondale will permit it. He will seek to use local contractors and materials in the tear-down and any new construction, he said.
The home's front entrance was packed with work trucks Friday afternoon as crews pumped several feet of water out of the wine cellar and shoveled sodden insulation, shingles and roofing paper off of plush rugs and hardwood floors.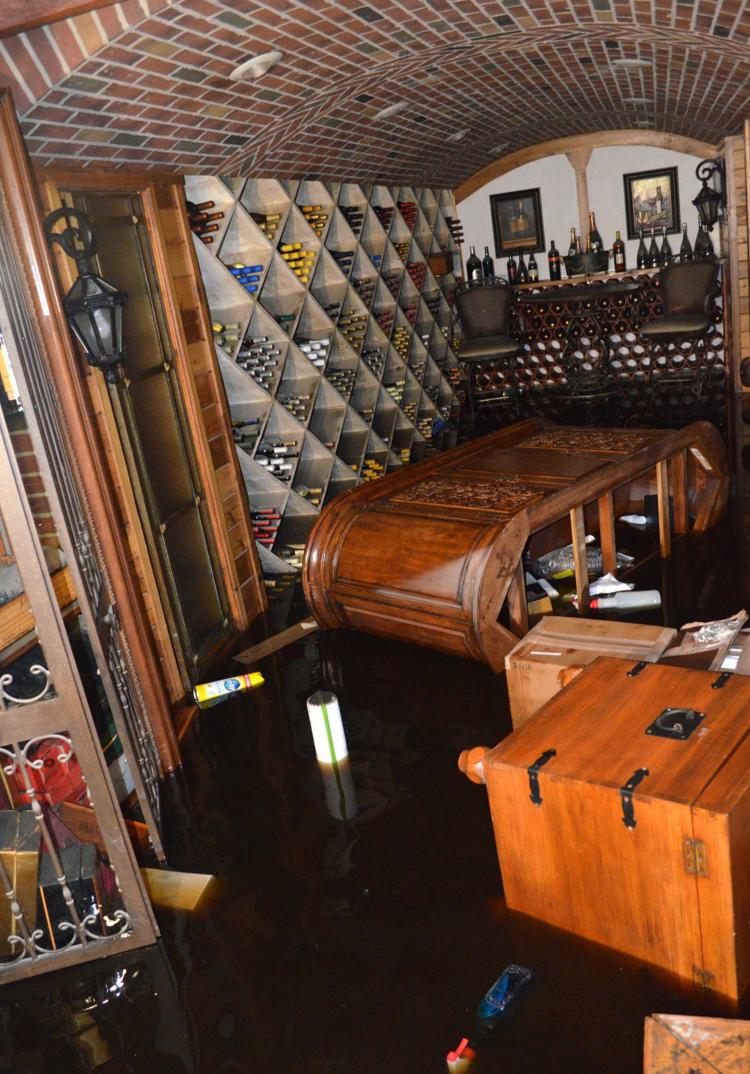 Crystal chandeliers hung tenuously from their wiring, and finely upholstered chairs stood in puddles of muddy water. Outside, the fountains and swimming pool were full of debris, and gutters hung down over long boards of rare redwood siding, charred black.
Crews responded to the fire around 6 p.m. Tuesday, and fought the fire until after 4 a.m. Wednesday.
Speaking to the media on Friday, the Gibsons thanked the neighbor who spotted the flames first, and the many local fire departments involved.
Carbondale Township, Murphysboro, Marion, Williamson County, Lake of Egypt, Murphysboro-Pomona-Somerset, Makanda, Elkville, and Dowel fire departments all responded to a request for mutual aid, according to the Southern Illinois Fire Incidents Facebook page.
"Those guys fought that fire until 4:30 in the morning very gallantly, risked their lives," Gibson said. "Unfortunately it wasn't successful, but it would've been worse if it wasn't for their efforts."
Fortunately for the Gibsons and for Pine Manor's clients, the family's other nearby properties will be able to absorb the activities planned for the flagship mansion.
A wedding scheduled for this weekend was moved to a nearby mansion, called Oak Manor, Gibson said, and 30 to 40 guests expected for an imminent corporate skills training retreat will also be relocated. All local employees will keep their jobs.
The cause of the fire remains uncertain, and fire inspectors from the home's insurers continue to investigate.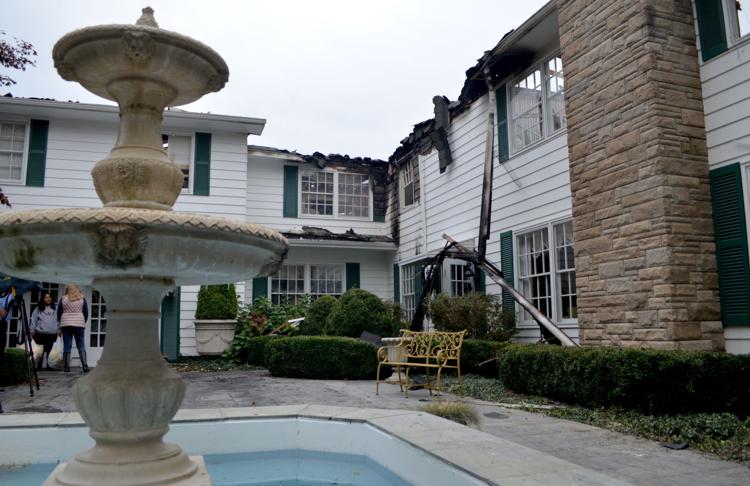 "We do know it was an attic fire, and we know it started on the other side of the house," Gibson said from the front courtyard. "If I had some advice for homeowners in Southern Illinois, it would be: Put fire sensors in your attic, tomorrow."
He'll be doing so at each of his other properties, he said.
Anyone with questions about a reservation at Pine Manor can contact property manager Betsy Modglin, Gibson said, at 847-894-6577.
Photos: Among the wreckage of Pine Manor
Pine Manor: Among the wreckage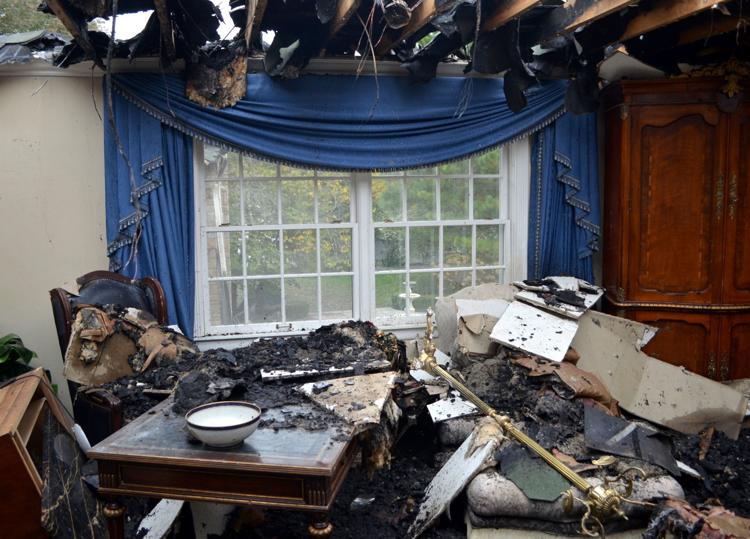 Pine Manor: Among the wreckage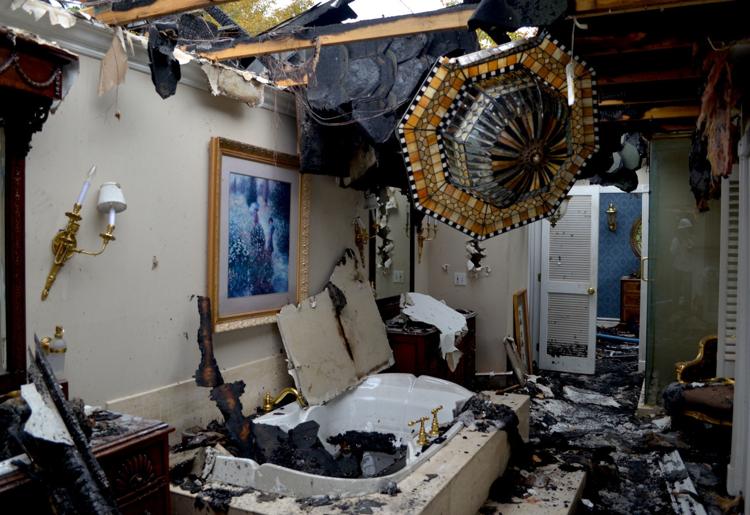 Pine Manor: Among the wreckage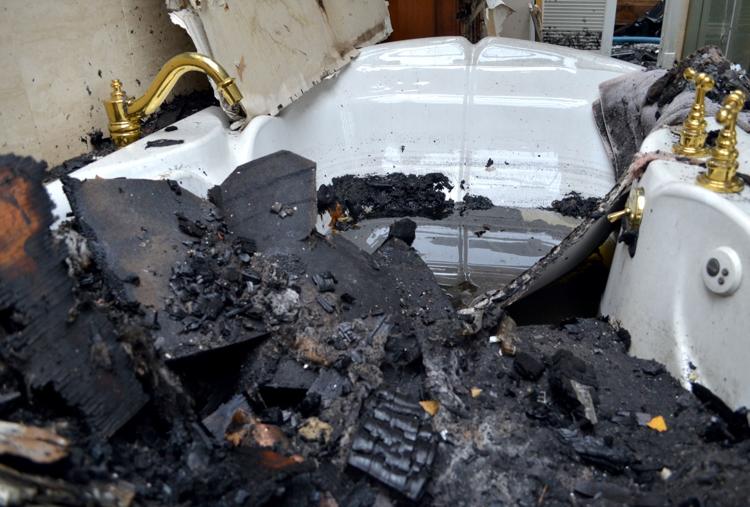 Pine Manor: Among the wreckage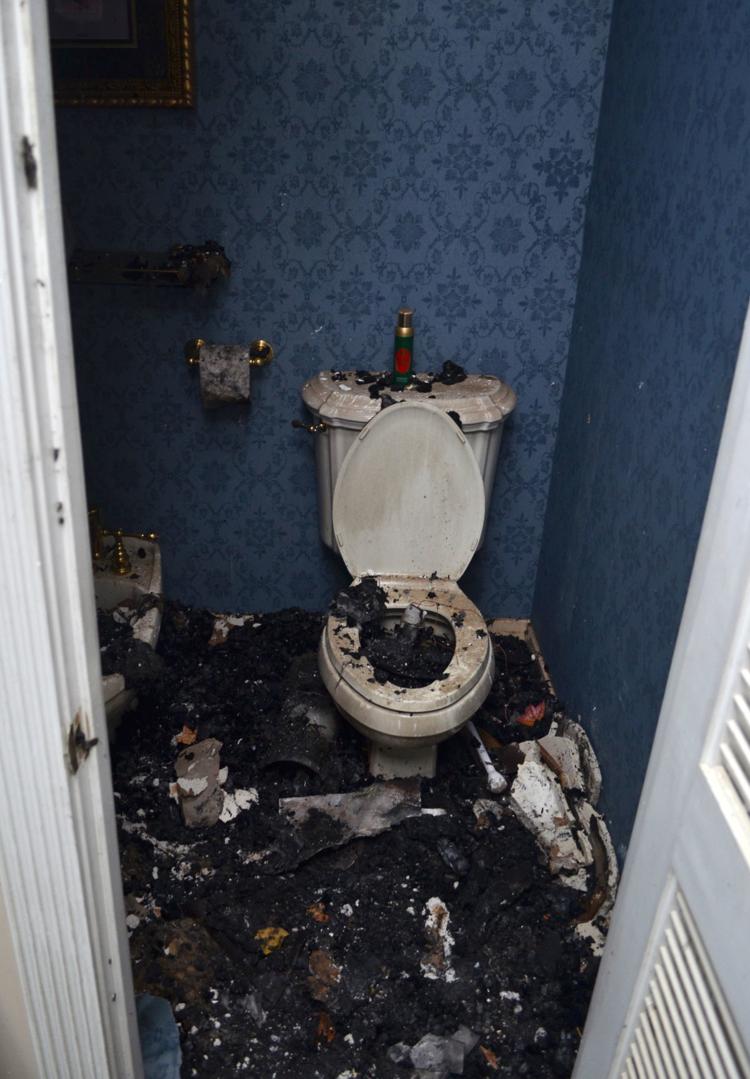 Pine Manor: Among the wreckage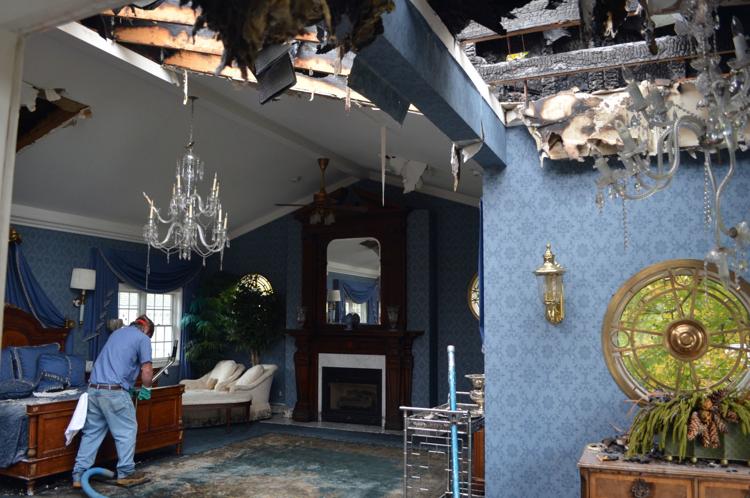 Pine Manor: Among the wreckage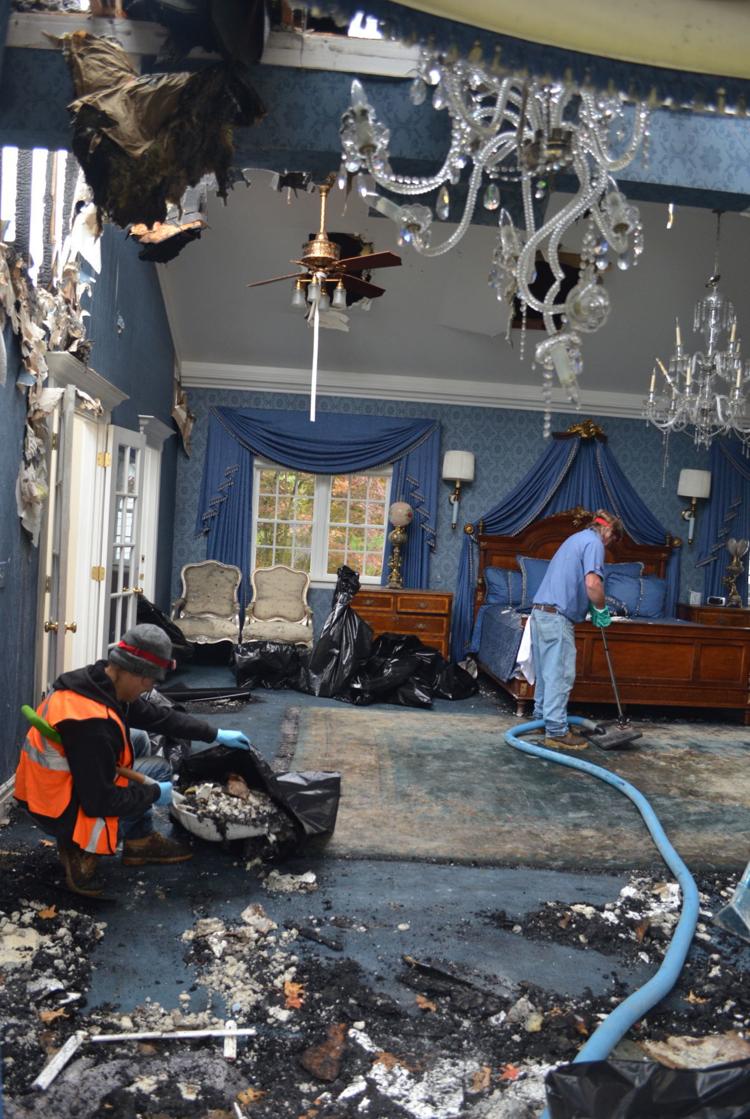 Pine Manor: Among the wreckage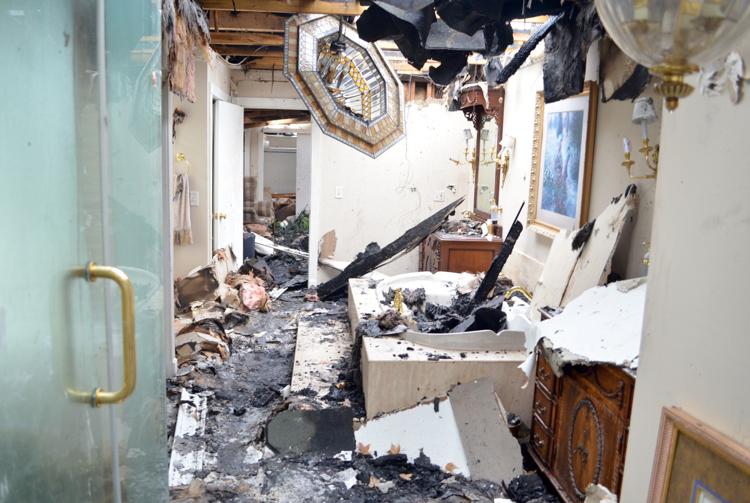 Pine Manor: Among the wreckage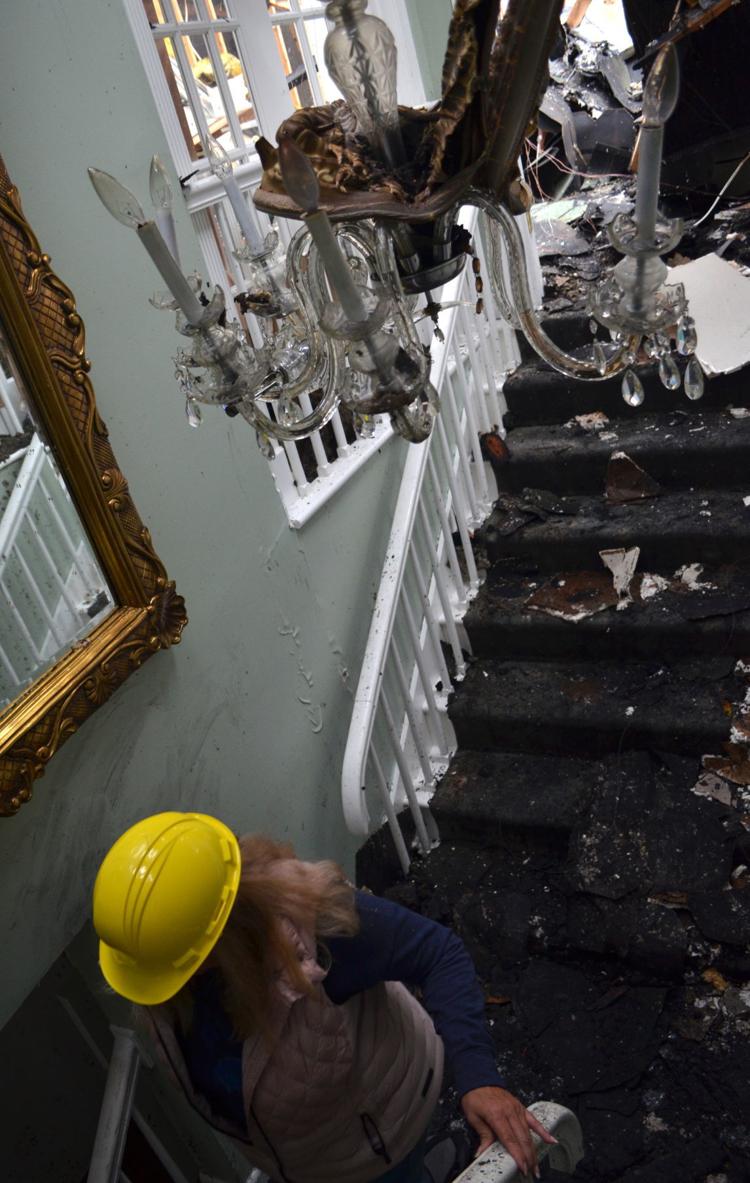 Pine Manor: Among the wreckage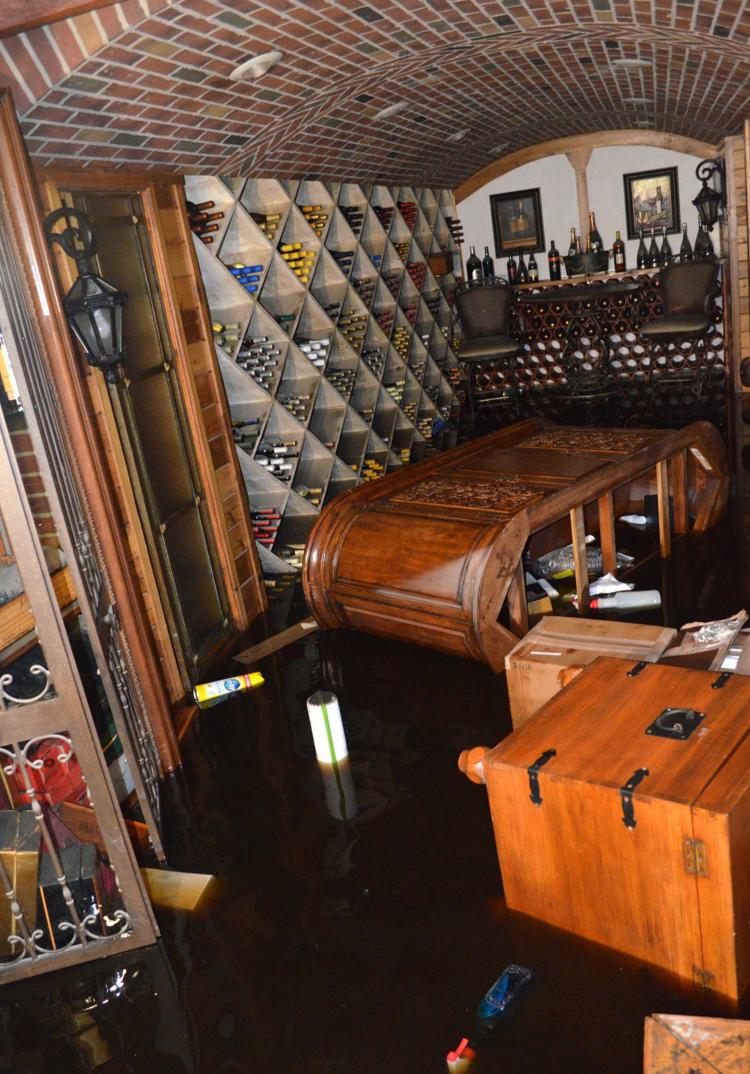 Pine Manor: Among the wreckage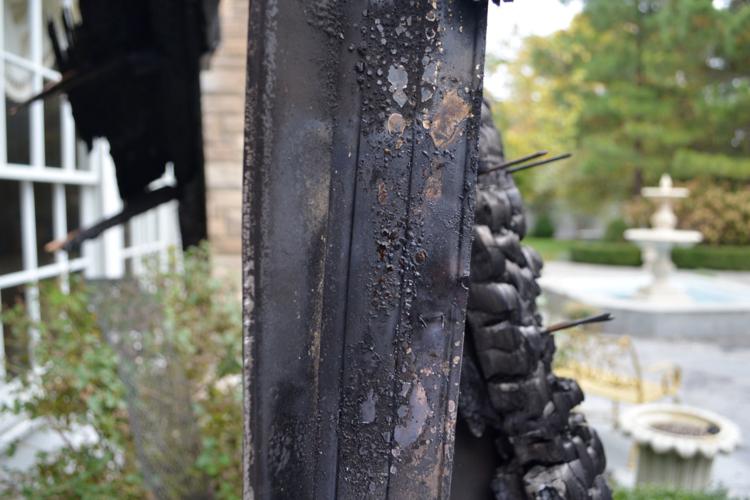 Pine Manor: Among the wreckage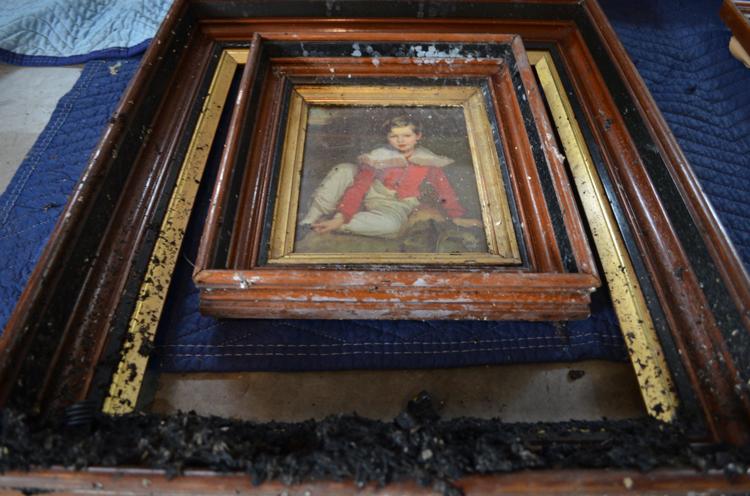 Pine Manor: Among the wreckage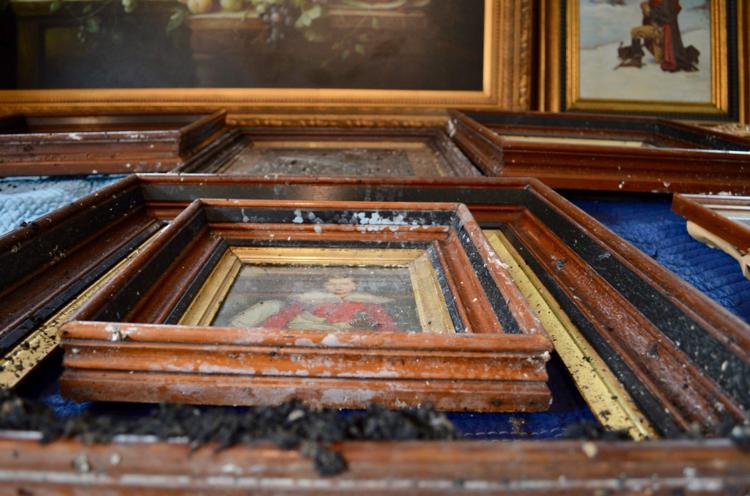 Pine Manor: Among the wreckage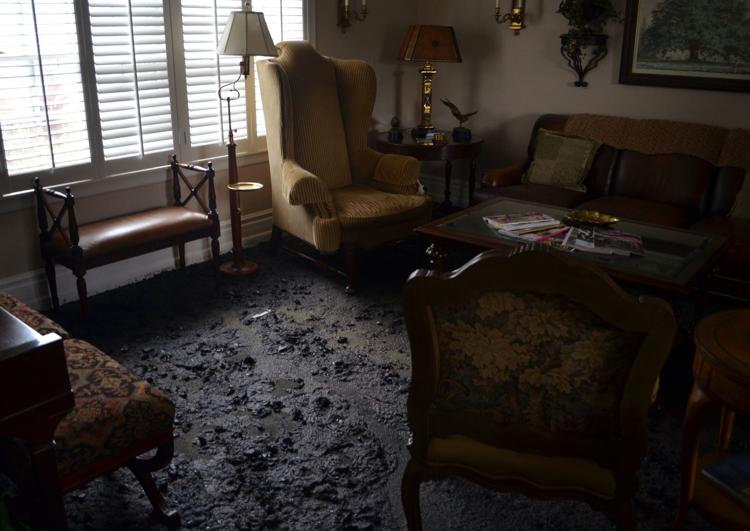 Pine Manor: Among the wreckage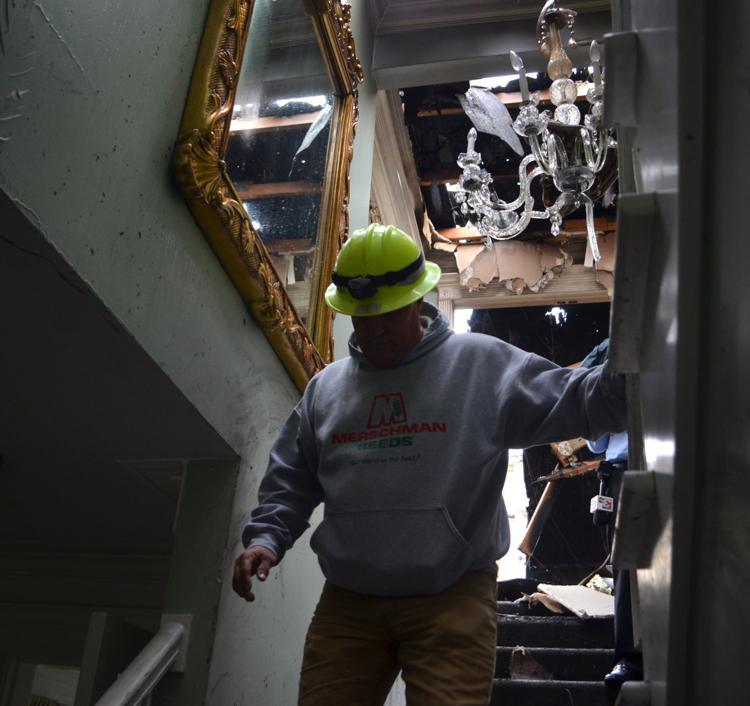 Pine Manor: Among the wreckage
Pine Manor: Among the wreckage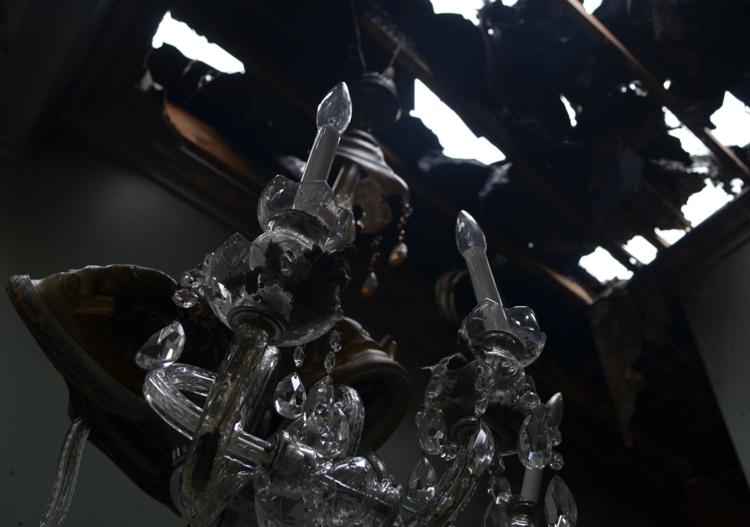 Pine Manor: Among the wreckage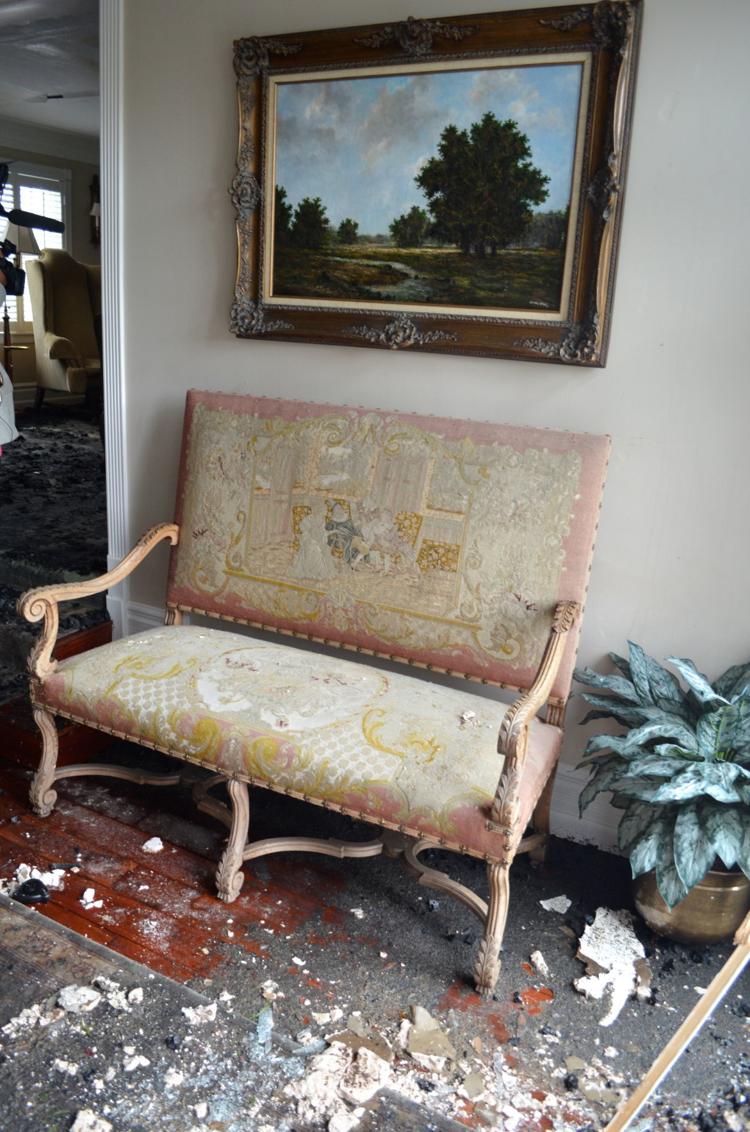 Pine Manor: Among the wreckage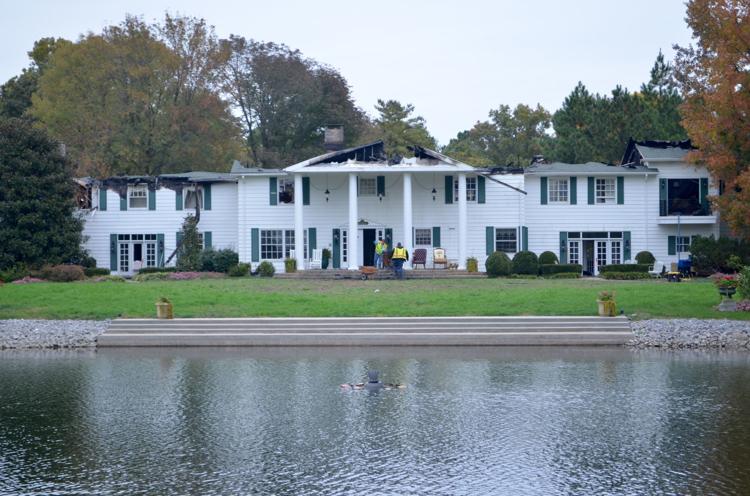 Pine Manor: Among the wreckage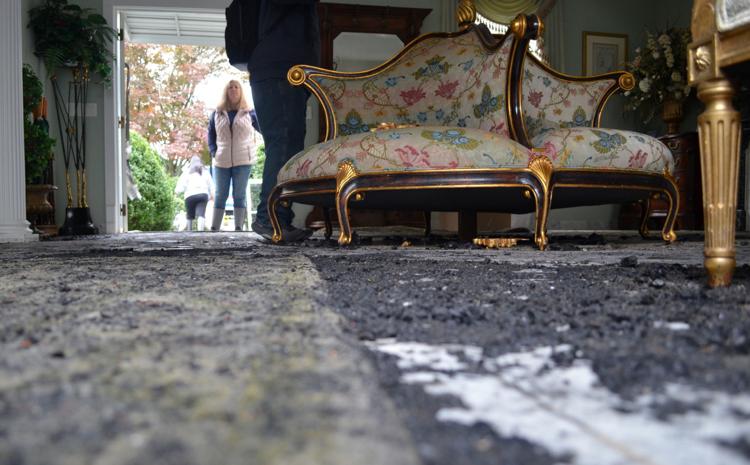 Pine Manor: Among the wreckage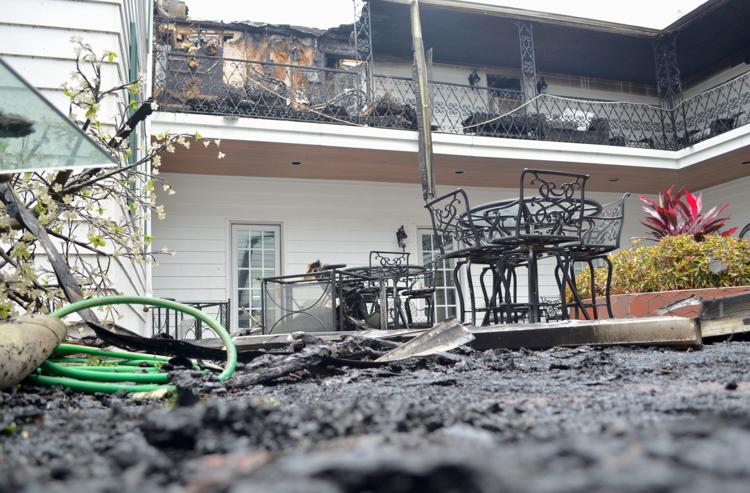 Pine Manor: Among the wreckage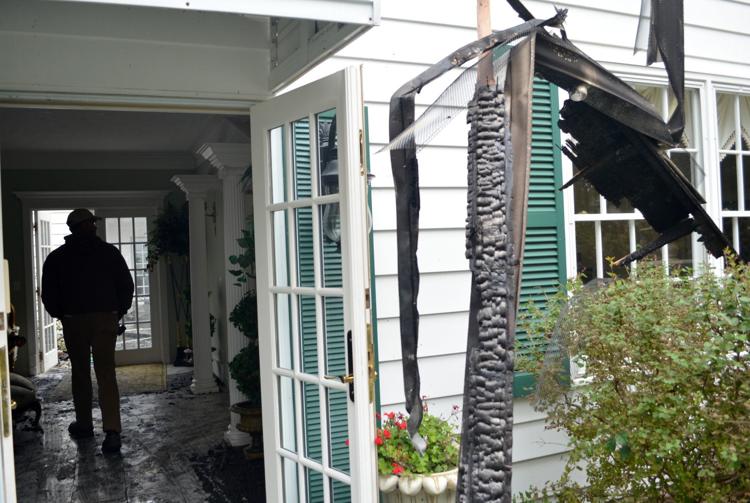 Pine Manor: Among the wreckage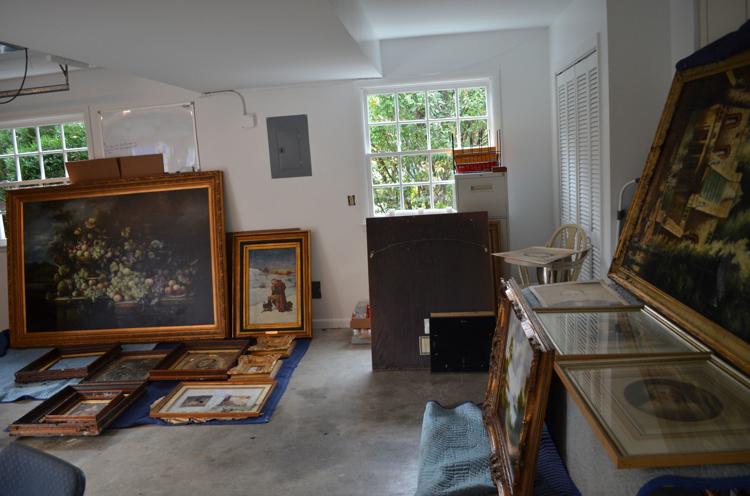 Pine Manor: Among the wreckage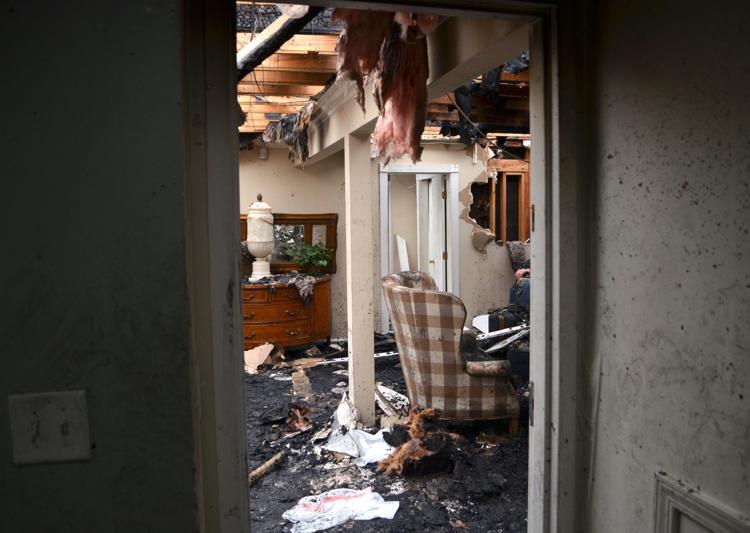 Pine Manor: Among the wreckage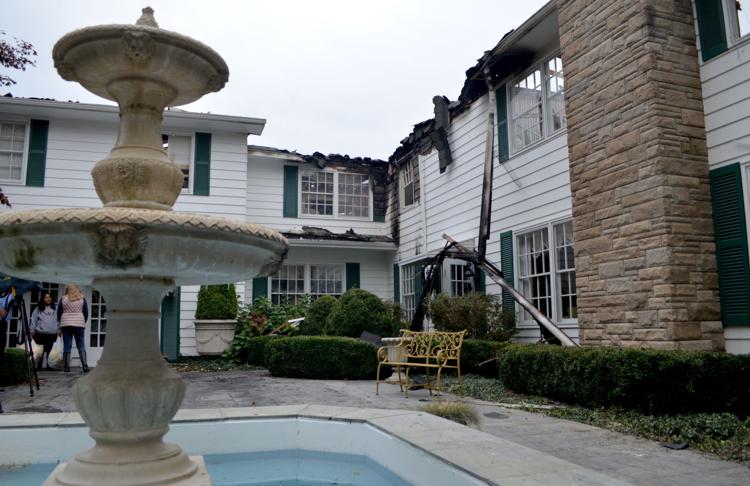 Pine Manor: Among the wreckage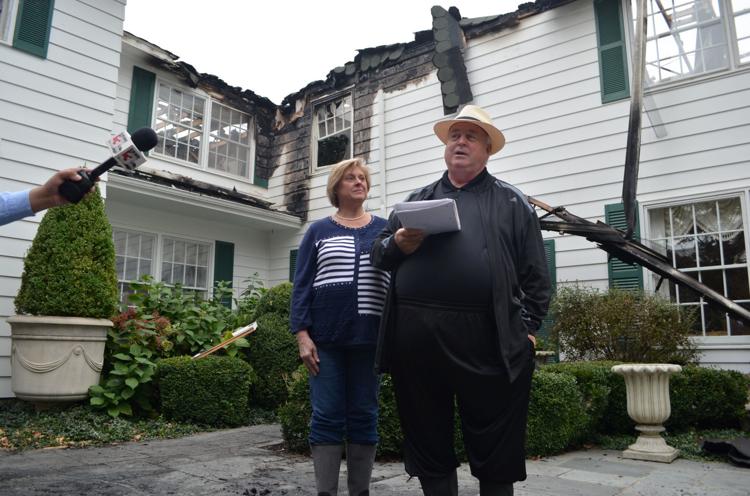 Pine Manor: Among the wreckage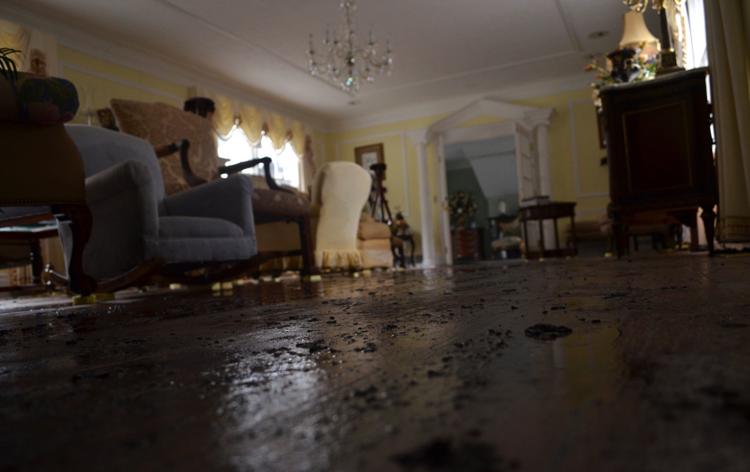 Pine Manor: Among the wreckage