MURPHYSBORO — For years, Kyle and Amanda Tuttle have wanted to buy the property next door to their home, a secluded lot ringed by trees that at one point was assessed with $9,000 in back taxes, Kyle said.
Last year, mosquito-attracting water that pooled in the basement of the house had Amanda complaining to Mayor Will Stephens about the house, which was empty after its owner died. The home was eventually slated for demolition, which occurred a year ago. A few weeks ago, the couple learned the home was going to be sold in a city-sponsored sale of open bids.
The couple's $601.99 bid was uncontested, and they walked away from Tuesday night's board meeting as the new owners of the rolling, empty lot next door to their home, the home in which Kyle grew up.
The idea to knock back taxes and liens off city-owned property and offer it for sale came from discussions the mayor and city council aldermen had earlier this year, Stephens said. Knowing that spring and summer were approaching, he knew that meant that city money would be spent, for another year, to mow the grass on these abandoned, city-owned properties and provide other maintenance — a waste of city funds, especially as the bills grew higher, making buying the lots an unattractive proposition for prospective owners.
"I was very happy with the bids that we received (Tuesday) night," Stephens said. "I think there were essentially some people who were adjacent property owners who were able to pick up some of these lots to expand the property that, essentially, their property sits on and that's good. I expected we'd see some of that going on."
The five separate bids, for five different lots, totaled $4,628.99 for the city coffers — an average of $925.80, roughly, for each property sold. One couple bid $750 each for two adjacent properties on Lucier Street, while another couple bid $1,027 for a Pine Street lot and a woman bid $1,500 for an Illinois Avenue site.
The magnitude of the problem
Stephens estimates there are close to 100 such properties on the city's tax rolls. He estimated about the lots draining the city's coffers are about 5 percent of the total number of lots in the city.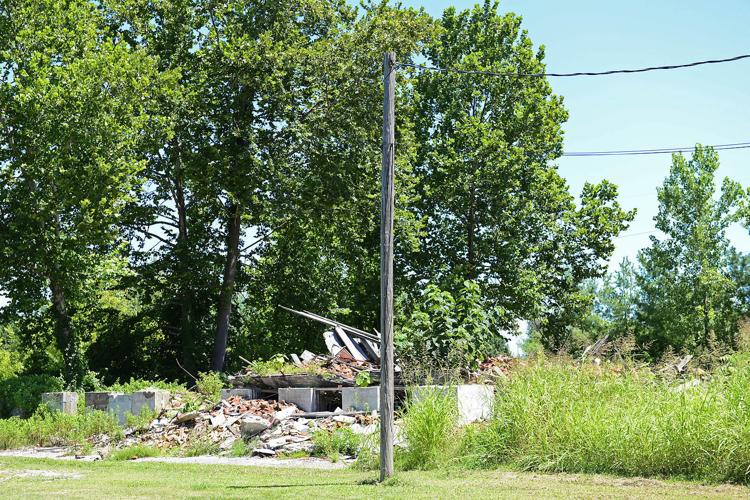 He estimated that it cost at least $20,000 to keep the yards mowed on the properties; that typically means each yard is mowed at least twice a month during the mowing season from March to October; in past years, the city has allocated — and spent — about $50,000 for demolishing targeted homes.
In one of the city's worst cases, city representatives amassed a $6,000 bill for mowing the yards of one property.
You have free articles remaining.
"We made a concerted effort after I was elected to go after the lots that were available on the tax sale, because this has all been part of the push to clean up the town," Stephens said. "We can buy these lots on the tax sale for $600, and once you control them, you can do the demolition that's necessary to clean them up."
Stephens and Sandra Ripley, human resources manager, said they would like for the city continue promoting the lots for sale. Ripley said people might not read of property sales in the newspapers, so she'd suggest posting for-sale notices on the available properties.
Having the lots revert back to the city's tax rolls as taxable properties owned by citizens has always been the long-term plan, part of the city's strategy for development, Stephens said.
"I think it's just good policy," Stephens said. "Now that we've bought up quite a few of them, we're trying to get them off our roll and back into the private citizens' hands. It was certainly part of the overall plans we've had over the years."
More 'home sweet home'
The Tuttles are glad the lot next door to them is back in their hands. They have two children, Kamryn, 5, and Kinley, 2; a golden retriever; a black lab; and "shorkie," a Yorkie Shih Tzu.
"We'd been wanting to buy it for awhile," said Amanda, a paraprofessional at one of the local elementary schools. "It's in town, but you have that out-of-town relaxation."
They had been mowing the lot themselves to keep down the weeds, which at one point grew very high, Kyle said. When a tree fell on the empty lot this past winter, Kyle said he got rid of it by burning it.
Their plans are to either build a pole barn or garage on the site.
"Either one works for me," he said, his face breaking into a huge grin.