CENTRALIA – Three days after the U.S. Seventh Circuit Court of Appeals ruled the state has the authority to close Murray Developmental Center, hundreds of employees, guardians and community members gathered here for a parade on the grounds of the state-run facility for people with intellectual and developmental disabilities.
The timing of the two events was not intentional, but it was coincidentally a good time for the community to show its overwhelming support for keeping the center open, organizers said. While the court decision may not have fallen in their favor, it may also be a moot point – at least for now.
Gov. Bruce Rauner expressed support for the facility as recently as this past week. But with the state in financial shambles, he made no promises about his plans. Rita Winkeler, president of the Murray Parents Association, a group that has fought for the past few years to keep it open, said she and others remain on guard. 
"Murray parents will fight for the rest of our lives to keep it open," she said.
Closing talks cool 
Talks of closing the facility have cooled since former Gov. Pat Quinn first proposed shutting it down in 2012, in the face of budget woes and political pressures, along with five other state facilities that included the now darkened Tamms Correctional Center.
The appeals court decision issued Oct. 15 stemmed from actions of the Quinn administration to begin a closure plan that included assessing residents to determine whether it would be feasible and more desirable for them to live in small group homes in the community.
Other options also would have been made available such as a small number of beds at private facilities that offer 24/7 nursing care for people with intellectual and developmental disabilities, or placement in one of the state's remaining six developmental centers, the closest being Choate Mental Health and Development Center in Anna.
But the parents' group objected and sued, seeking to prevent the state from moving forward with assessing residents as part of closure plans. They argued that the state was failing to offer adequate options in the community compared to the services their loved ones receive at Murray, and that to close the facility violated their rights under the Americans with Disabilities Act.
What the Seventh Circuit Court of Appeals ruled on Oct. 15 is that the state is within its right to move forward with closure plans, and the plaintiffs represented by the Illinois League of Advocates for the Developmentally Disabled, failed to show an emergency need to impede the state's actions, and "have presented no evidence that their wards would be denied the lawfully required level of care" even if Illinois closed all of its centers.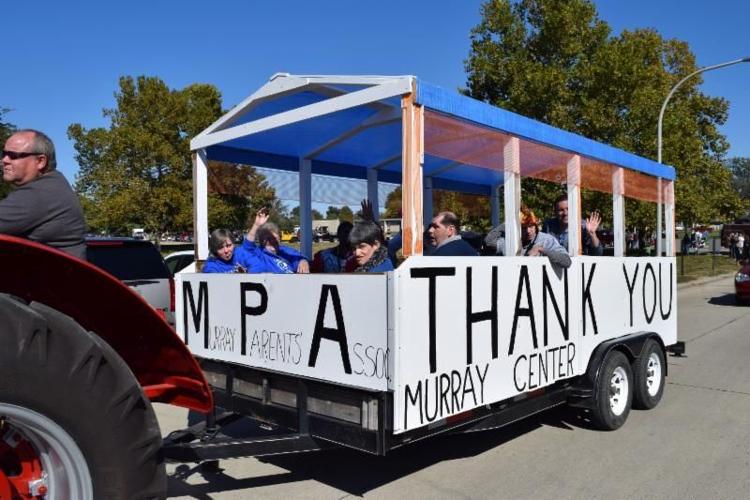 Parents' group continues fight  
Winkeler's group has continued to look for the bright spots in this most recent decision, and the one before it by the U.S. District Court for the Northern District of Illinois that was appealed. While the ruling was against them, she notes that Northern District Judge Marvin Aspen stressed in the original opinion the need for the state to provide a vast array of choices for displaced residents if the center were to close, choices she said are relatively non-existent in this area.
For now, the governor appears to be on their side. During the 2014 gubernatorial campaign, candidate Rauner said it would be "irresponsible" to close Murray Developmental Center unless the state made "absolutely certain" that there is a better option in the community.
Speaking this past week in Mount Vernon during a trip to Southern Illinois to push his budget agenda, Rauner said it remained his "intent" to keep it open, according to a transcription of the interview provided by the governor's office. But facing a massive budget crisis, he left the door open.
"Obviously we've got huge financial problems and many assets are being looked at," Rauner said. "But I'm an advocate for that particular center and we'll have to see how things unfold."
You have free articles remaining.
Shifting national trends 
Quinn's plan to shutter Murray was partly driven by budget concerns, but also by a national trend to shift residents of large state-run facilities into smaller, community-based group homes that advocates believe better serve people with disabilities by allowing them to participate more freely in the communities they live.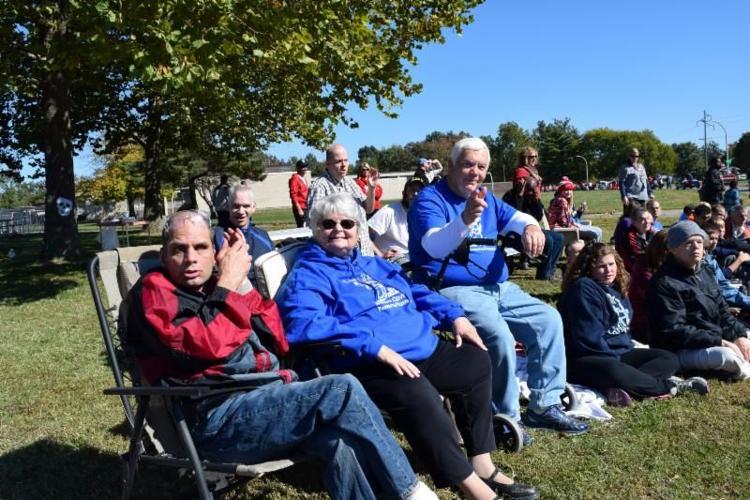 The Seventh Circuit Court of Appeals notes in its decision that since 2012 Illinois has been trying to transition more and more residents from institutional settings, but that the state remains a "laggard outlier" with a higher number of residents living in state-run institutions than all states except New Jersey and Texas.
"This trend that Illinois seeks to join reflects the financial distress of many states (of which Illinois may be the most distressed) …" the circuit judges opined. "But also a belief, supported both by evidence and by academic studies, that even persons who are severely disabled mentally or behaviorally, or both, do better in community-based facilities … because they feel less isolated."
Equip for Equality, the state's federally designated protection and advocacy agency for people with disabilities, celebrated the appeals court ruling as a victory.
"Illinois must continue to bridge the gap that exists between it and most other states in fulfilling the federal community integration mandate," said Zena Naiditch, the organization's president and CEO.
But parents and guardians of Murray residents just don't see it that way.
Winkeler, whose 31-year-old son has been a resident of the facility for 20 years, said she supports other community-based living for those whom it makes sense. But many people who push for that at all costs fail to understand the severity of the disabilities some people have, she said.
She argues that some advocacy groups don't support true choice, but rather only the choices they've deemed the best. The appeals court ruling notes that many of the 200-plus residents at Murray are severely disabled, with the mentality of an infant or toddler, and many also have serious behavioral problems.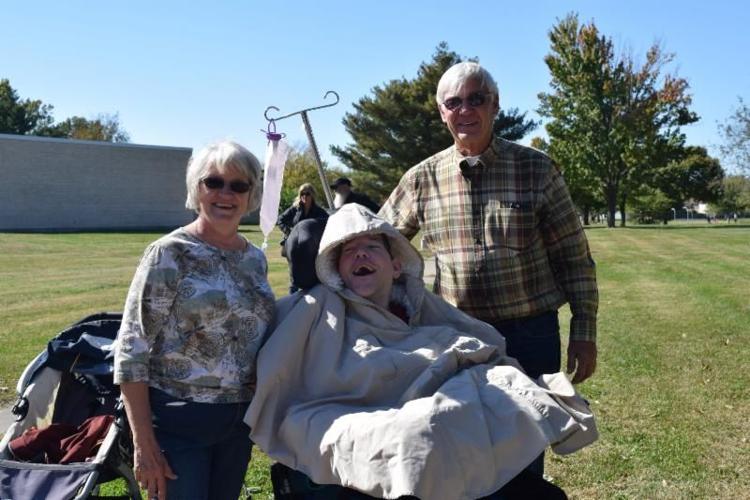 Parade of support 
It was after Rauner came into office and closure plans quieted, that she and Rep. Charles Meier, R-Okawville, who represents the area, began planning the "Celebrate Murray Center Parade" at the facility – complete with wild animals, bands, gymnastic teams, color guard and floats – to celebrate what she and other supporters feels is growing stability at the center since Quinn attempted to close it.
"We have faced some very sad and frustrating times theses past 3-1/2 years, but today showed me the rebuilding of Murray Center is definitely on the way," she wrote in a newsletter to organization and community members.
Winkeler also told the newspaper that a new director was named recently, and that upkeep of the grounds and maintenance of the buildings has improved in recent months. The Department of Human Services confirmed that Mary Ann Smith began as director on Oct. 19.