CARBONDALE — Looking for a good book to read?
If yes, be on the lookout for one of the tens of thousands of Little Free Libraries throughout the world.
The little libraries are models of whatever the creator wants it to be, and it is filled with books that can be taken by anybody — or anybody can put a book in there for somebody else to read.
According to the Little Free Library website, there are more about 32,000 little libraries in the world. Libraries are in all 50 states and more than 70 counties, and there have been more than 35 million books exchanged since 2010.
The movement started in 2009 when Co-Founder and Executive Director Todd Bol of Hudson, Wisconsin, built a model of a one-room schoolhouse as a tribute to his mother — a former school teacher who loved reading. He filled it with books, and placed on a post in his front yard.
According to the website, his neighbors and friends loved the idea so much they offered support. So, he built 30 more and gave the libraries away.
It multiplied from there.
Margret Aldrich, a Minneapolis woman who authored "The Little Free Library Book," said people use the libraries to build a sense of community.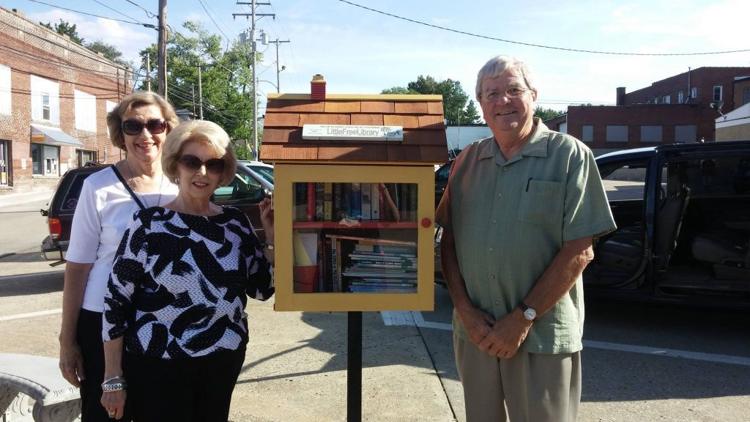 "We hear over and over from people that they put up a little free library and all of a sudden they know their neighbors better," she said. "We had people tell us they have talked to more people in the last two weeks than the last 10 years."
She said the libraries are also great conversation starters, plus they have a use for children and adults.
"They really build excitement about reading. For children, they like to open the door and see what has changed from the last time they were there," Aldrich said. "For adults, it is a way to discover a book that they never would have read before."
With all the success, the venture has started to make its way into Southern Illinois. 
Gary Featheringham, of Carbondale, has built a little library and will place it outside of Longbranch Café within the next week, he said.
You have free articles remaining.
He is a literature teacher at Brehm Preparatory School and he heard about the movement from a father of a student. After doing his own research, he immediately became exicted.
"This is exactly what Carbondale needs," Featheringham said. "I think this community can be very progressive and this is a very progressive idea."
He said he hopes it will increase some walk-by traffic in the downtown area, as well as increasing communication between community members.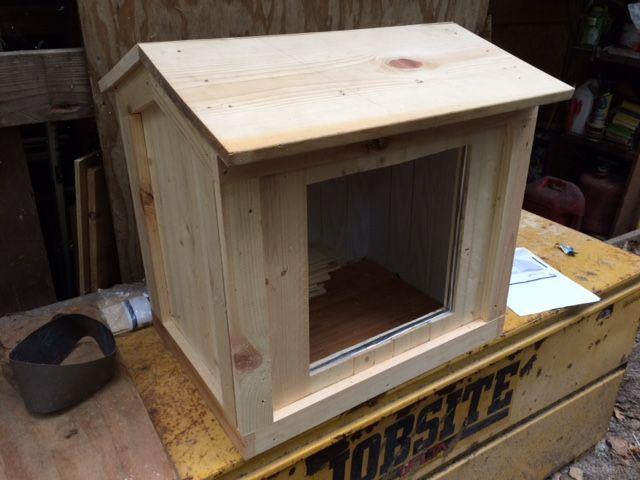 "It is an interesting, cool concept that I hope takes off," he said.
Betsy Bishop of Carbondale is also in the process of building a little library. The structure is almost finished, with some light finishing work needed, and she would like to donate it to the park district and see it at Turley Park.
Carbondale Park District Executive Director Kathy Renfro said it would be something the district would be interested in.
"My first thought was to put it up in my yard because there are a lot of kids and people walking by, but then I thought it would be better placed at Turley Park," Bishop said.
She has been working on the library as much as she could with the help of a friend and using as many recyclable items as possible.
"I just thought it would be a nice neighborhood gesture and something to invite kids onto a property and say here is something free for you," Bishop said.
Interim Carbondale City Manager Gary Williams said the city doesn't have any restrictions as of Tuesday for Little Free Libraries being constructed.
The Little Free Library website has information about how to get started and what is needed for people to start their own library.