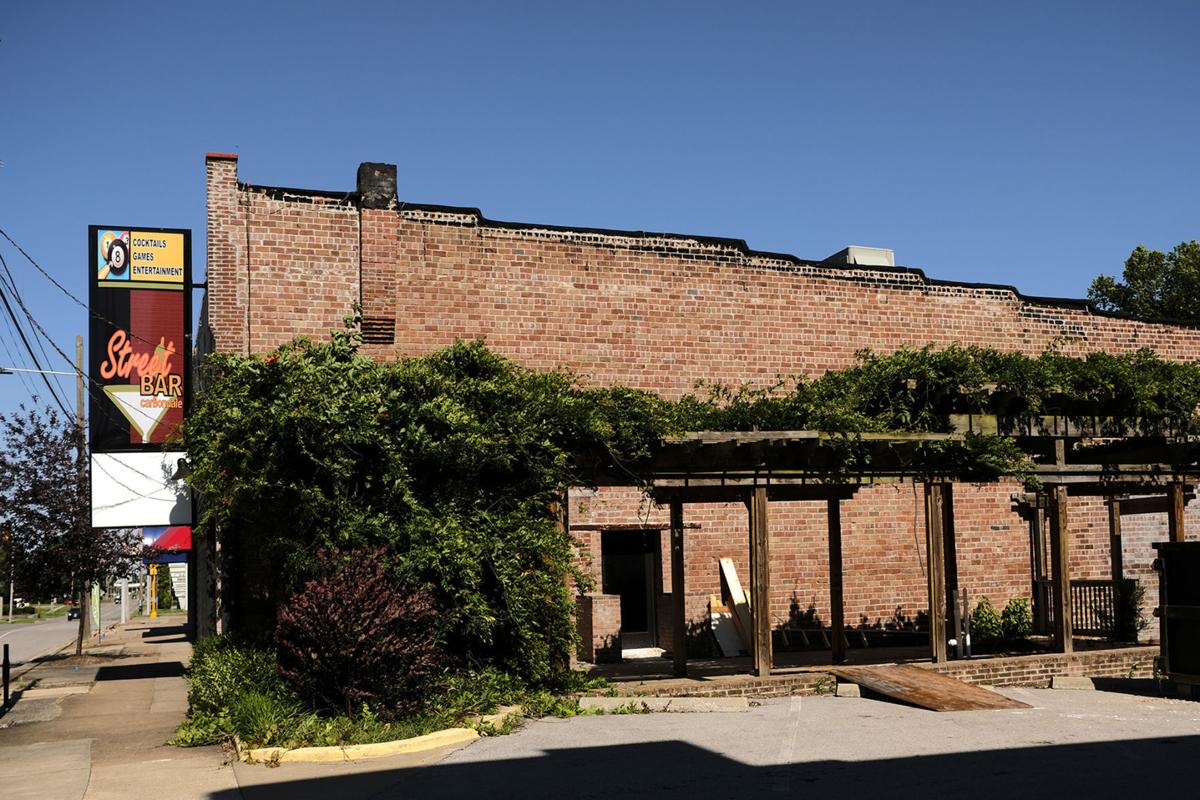 CARBONDALE — It's been nearly 15 years, but Carbondale is set to again have its own downtown brewery later this year.
Dan Terry, the developer behind Flame, Street Bar and the original owner of Newell House, said if all goes according to plan his new venture will be open Nov. 1 this year with a footprint that will stretch between 209, 213 and 215 E. Main St.
Terry said the venture, which is tentatively called Buckwater Brewery and Whiskey House Gastropub, will feature eight to 12 in-house beers and another dozen local taps, as well as an extensive whisky selection — about 100 whiskies and about 50 scotches, ranging from common brands like Jack Daniel's and Johnnie Walker to bottles that retail for hundreds and, in some cases, thousands of dollars.
"We are also going to be a gastropub, too, and our food is going to be paired with our beers," Terry said.
However, he said not to expect this to be like his other ventures.
"(We) want to be sure it doesn't turn into a restaurant," Terry said. "There will be a separate area where food is ordered." He said not to expect table service.
You have free articles remaining.
The work has already started. He said in the former Street Bar location, some of the demolition and remodeling has already begun. He said that space will be the retail part of his operation, while the building formerly known as the Blue Martin will house the brewery.
Terry said the nature of his newest project is a reflection of how Carbondale is evolving. He said with the declining enrollment at Southern Illinois University, there isn't the need for a big dance club with nightly drink specials.
"They have enough college bars to take care of that," Terry said. Instead, he said this will be catering to residents of the city and the region.
Gary Williams, Carbondale's city manager, said the city agrees with this model.
"We agree with that strategy and believe it aligns well with the focus we've had over the past several years to make the community more attractive and appealing to residents and visitors," Williams wrote in an email Monday.
There are still a lot of details to be hammered out, but Terry said the city has been great to work with.
"The city has been extremely cooperative," Terry said.
He said he does not yet have a chef lined up, but does have one of the two brewmaster positions filled, and hopes to begin brewing beer sometime in September. However, he said because some of the beers will need to be aged, they will not have the complete line of in-house taps full when they are expected to open.
618-351-5823
On Twitter: @ismithreports