CAIRO – Sesser Mayor Jason Ashmore has sent a letter to the U.S. Department of Housing and Urban Development outlining his activities during his first week on the job as executive director of the Alexander County Housing Authority, while several public housing residents, citizen activists and the mayor of Cairo continue to speak out against the board's decision to hire him.
Ashmore said, in the letter, that in one week's time he has identified a number of areas where money can be saved and reallocated to pressing needs. Ashmore also said he has worked with the police chief to establish preliminary plans to reduce crime, spoken to a union representative to make clear to workers his priorities for building maintenance, and talked with the mayor and others about areas where work is needed on economic development.
"It is my understanding that a lack of straightforward communication and cooperation over the years assisted in ACHA's current troubled status," Ashmore wrote. "So, I have immediately opened all channels of communication with the community."
Ashmore's letter also stated he has had several discussions with Mayor Tyrone Coleman. "In short, I believe we are on the same page and we are certainly ready to work together," he wrote, continuing, "Although economic development may be more of a long-term goal I have already discussed, with the mayor and others, areas where work is needed on economic development."
The Southern Illinoisan has asked Ashmore for more details on the specific accomplishments he names in the letter, and a list of those he met with in his first week, but he had not replied to an email seeking comment as of deadline on Thursday evening.
Linda Frazier, a community member and a spokeswoman for Cairo Public Housing Advocacy Group for Change, said she felt like the letter was misleading and deceptive because it seems to her that Ashmore is implying he has broad consensus among members of the community, and she says that's not the case.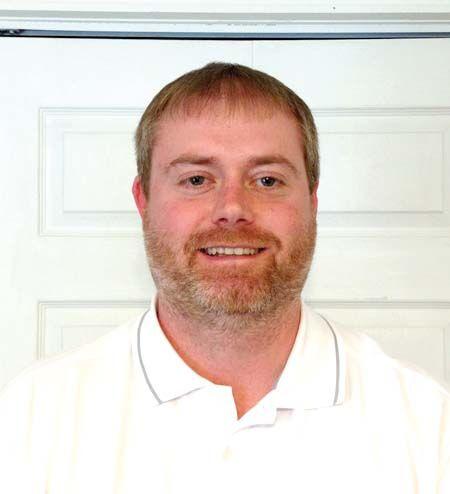 "Who are you saying you spoke to as far as community leaders because it's not us and I think it's deceptive to even write that," Frazier said, noting that in the letter Ashmore says he's talked with community leaders and local agencies. "It's a stance to save his position."  
Citizens address county board 
The letter is addressed to Maurice McGough, HUD's Region V Director of Fair Housing and Equal Opportunity. Ashmore provided a copy of the letter to the newspaper on Wednesday morning. The day before, nearly 30 community members who oppose the board's decision to hire Ashmore attended a meeting of the Alexander County Board, including Mayor Coleman.
During the call for public comment, many of the people in the audience specifically addressed Chairman Chalen Tatum about why he has not taken action to remove members of the housing authority board and appoint new members. As chairman, Tatum is charged with appointing members of the board.
Tatum told the group that he believes their concerns are important, but also noted the numerous other critical issues that the board is dealing with, including repairs to the Len Small Levee, and the $1.6 million deficit facing the county. Commissioner Lamar Houston told the community members that the board needed time to seek legal advice on how to proceed.
Mayor: 'It's utterly shameful' 
Coleman, standing with his arms around a 5-year-old resident of McBride Place, said that it brings tears to his eyes seeing the way people in his city are treated. HUD has accused the housing authority of civil rights violations that include allowing the Elmwood and McBride apartment complexes that primarily house African-American families to fall into such a state of disrepair that $7 million is needed simply to make them safe for human habitation, according to a consultant's needs assessment. The complexes are overrun with infestation, and crime is a constant concern. 
"Here we are in the greatest country on the face of the Earth, in the year 2016, in the 21st Century, and we're dealing with a situation of housing that's unfit for people to habitat in. This is utterly shameful," Coleman told the county board. "The people who live in the housing facilities, they don't deserve that."
CAIRO — The Alexander County Housing Authority's regularly scheduled board meeting for this …
The citizens of Cairo also don't need to be put in this "shameful position," Coleman said, pleading for a shakeup of the housing authority board because he believes members have failed in their duties. He asked the commissioners to consider whether they would want their own daughter or granddaughter to have to live in those conditions, and then looked at the little girl standing with him and said, "She doesn't deserve this. I just ask you this, just really look at this thing, and do what you've been elected to do. Just do the right thing."
Coleman's position hasn't changed 
In a Thursday phone interview, Coleman said he had not seen Ashmore's letter to HUD, but said his position has not changed, and he continues to oppose Ashmore's hiring. Ashmore wrote he has had "several discussions" with the mayor, which Coleman clarified as two phone calls lasting less than five minutes each. Coleman said that in one call, Ashmore reached out to him to let him know he hoped to work with the city and in another call, Coleman made a call to Ashmore to connect him with someone who had a question specific to the housing authority.
Coleman said he has communicated with the past three executive directors, or interim directors, that have served in that role in the span of just 18 months -- Martha Franklin, Tom Upchurch and Joann Pink -- and said he will do the same with Ashmore, even though he disagrees with the hiring and the manner in which he has been hired. Coleman believes the executive director should live in the county, and Ashmore plans to commute from Sesser, where he is part-time mayor. Coleman also said he's concerned that Ashmore's hiring against HUD's directive could further jeopardize the housing authority. 
But Coleman said he doesn't have a personal problem with Ashmore, and told him, in the role of his official position as mayor, "as long as you're here, if there's anything I can help you with or vice-versa, I'm willing to do."
Ashmore's employment terms unclear 
Meanwhile, it remains unclear to the newspaper under what terms of employment, if any, that Ashmore is working. The housing authority board voted 3-0 on Jan. 19 to move forward with the hiring of Ashmore against a HUD directive not to hire him, and to reconsider other applicants. Board Chairman Andy Clarke said previously a meeting would be scheduled for this week to approve his contract, but Thursday's regularly scheduled meeting was canceled.
CAIRO – Accusations of wrongdoing continued to build for the Alexander County Housing Author…
McGough, with HUD Fair Housing, previously sent a letter to the chairman of the housing authority board stating that it is in violation of the Civil Rights Act and the terms of the voluntary compliance agreement the board entered into with HUD on Aug. 28 to remedy various civil rights violations for which the housing authority was previously cited.
In his letter to McGough, Ashmore said that maintenance and rebuilding of units in disrepair is his top priority and stated he is "anxious to get the specifics discussed with you." He concluded by thanking McGough for his attention and "anticipated cooperation" in this matter.
But one of five requirements of the agreement that McGough said the housing authority has failed to uphold was obtaining his approval prior to tendering an official employment offer to an executive director. McGough had previously declined to approve the hiring of Ashmore, saying someone should be willing to live in Alexander County given the troubled status of the housing authority and its unique concerns, and noting that Ashmore did not have experience in public housing.
McGough, in a previous letter, informed the housing authority that its failure to implement the compliance agreement could result in the pulling of federal funding, placing the housing authority into receivership, and a referral to the Department of Justice. HUD has not issued any final decisions about what, if any, punitive actions it will take against the housing authority.
Ashmore provided the newspaper on Thursday a list of all employees' salaries, and next to Ashmore's name it said "TBD." 
As these issues continue to play out in Cairo, business owner Gabrielle Harris, owner of G&L Clothing, has organized a "Cairo Matters" walk for 10 a.m. Saturday beginning at his store at 1212 Washington Ave. Harris said he hasn't taken a particular stance on issues facing the housing authority, but wants to bring the community together and energize citizens to get involved in their governments, and in coming together around solutions that improve Cairo.
"It's about mobilizing the community and looking at concerns in Cairo, and residents playing a bigger role by educating them on what the process is," Harris said.
Bobby Mayberry, editor of The Cairo Citizen newspaper, contributed to this report. Mayberry provided an audio recording of Tuesday's county board meeting. 
618-351-5079
On Twitter: @MollyParkerSI ​