MURPHYSBORO — The new owners of Kinkaid Marina are looking to bring the party back to the lake.
They posted news of the sale on Kinkaid Marina's Facebook page earlier this month with a promise that "lake season is going to knock your flip flops off!!!"
"It needed a whole new face-lift," said Brittney Dirnberger. The owners are opening a new restaurant, spiffing up the place and preparing for a summer packed with events for boaters and campers. They are planning regular bands and fun activities for the kids throughout the lake season. 
Dirnberger and her husband, Mark, are among the three Cape Girardeau couples who purchased the marina's assets from its longtime owner. The other new owners are Agan and Stephanie Alkan and Mike and Diane Rampley.
They also entered into a 32-year land lease agreement with the Kinkaid-Reed's Creek Conservancy District Board. The privately owned assets include the boat slips, camping spots, marina area, boat shop and restaurant.
Dirnberger said the purchase has been a long time in the making. They had hoped to close in September, but it was this winter before they finally worked out all of the details. Two of the then-prospective buyers drove to Florida to deliver the check to the previous owner, a snowbird who also has a home in Murphysboro. 
One of their first major undertakings is remodeling the restaurant on site. Each of the new partners brings special expertise to the table, she said. Her husband's specialty is restaurant management. They are the owners of Bella Italia and Katy O'Ferrell's in Cape Girardeau. The Kinkaid Marina restaurant has, for years now, only been open for breakfast and lunch. Dirnberger said that the new place will now serve three meals a day. They hope it draws people from across Southern Illinois in addition to the regular marina crowd.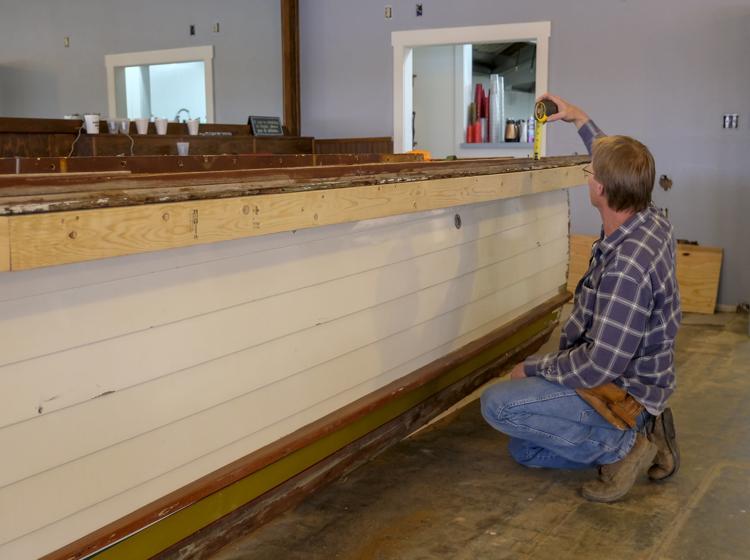 "We're ripping it out and starting from scratch," she said.
The bar is being fashioned out of an old, restored Chris-Craft boat. The restaurant's name — Moody Muskie's Boat Bar & Grill — is a nod to the muskellunge freshwater fish that draws many fishermen to the lake in its pursuit.
The restaurant will open by Memorial Day Weekend. Depending on their progress, there may be a soft open sometime before that, she said. Dirnberger said she also wants to remind people that the marina includes a full-service boat shop that is staffed by a 20-year experienced mechanic.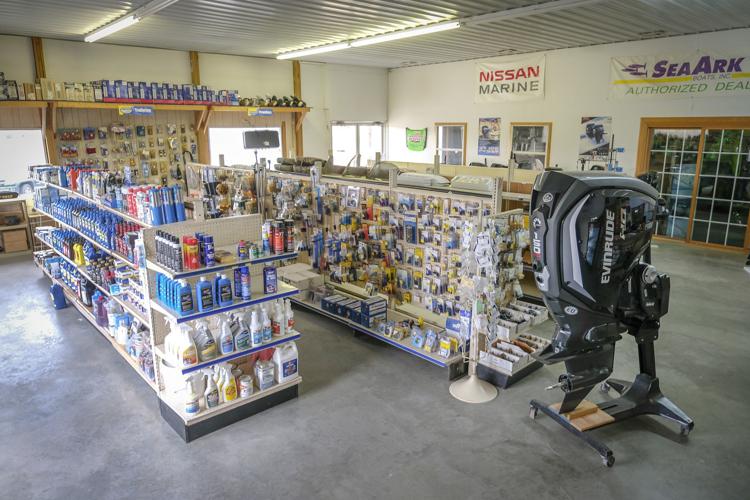 Dirnberger said she has had a long love of Kinkaid Lake, and along with the other business partners, is thrilled about this new venture. She and her husband have been boaters and campers there for going on a decade. She said the previous owner also is passionate about the place, but fell into ill health in recent years and was unable to give it as much attention as he had previously. "I think he'll be proud to see what we've done with it," she said. She described the regulars there as family.
"We really all love each other and love the lake," she said. "We're like a big blended family. It's a good environment for kids. It's just really needed some people to own it who could love it again, and put the life back into it."
This article has been updated to correct the spelling of Brittney Dirnberger's name.