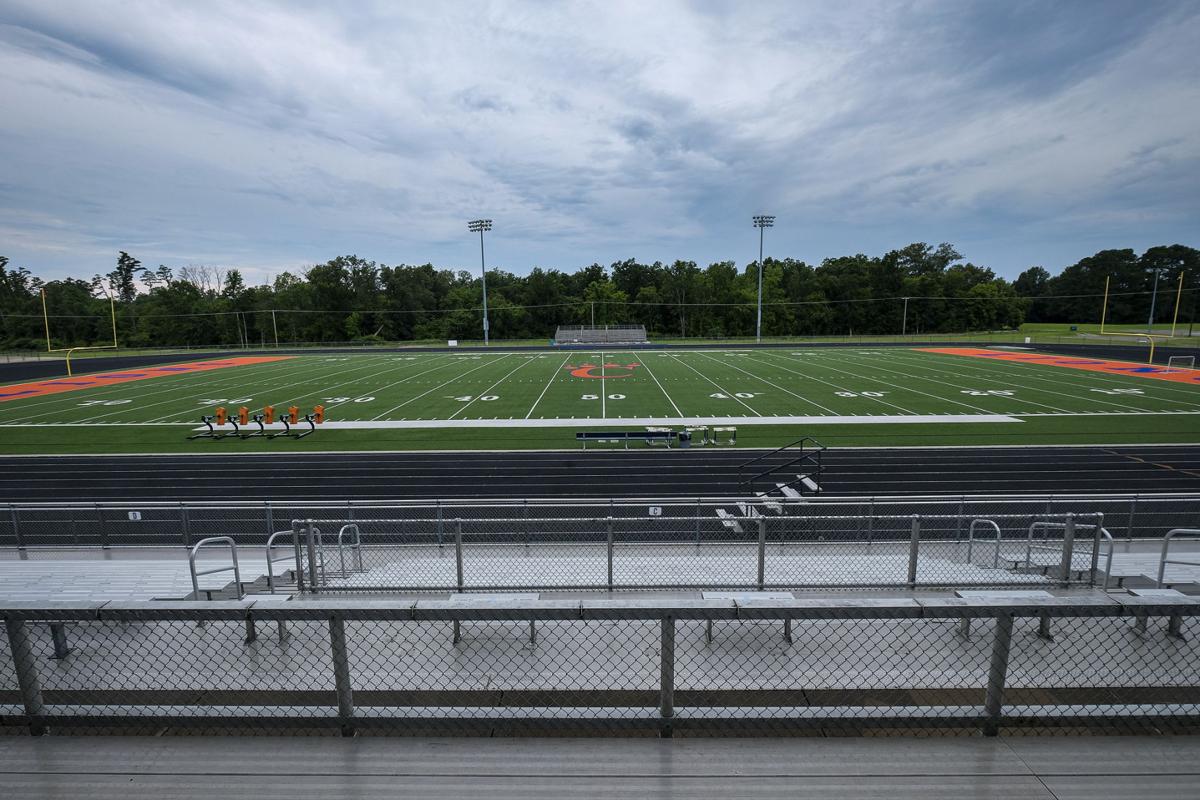 Those who were hoping for high school football in August didn't get their wish on Wednesday. Come to think of it, hardly anyone associated with high school sports got their way.
Restrictions imposed by the Illinois governor's office and the Illinois Department of Public Health due to continuing concerns about COVID-19 led the Illinois High School Association to implement a four-season plan to play all its sports, albeit under limited schedules.
The biggest upshot is that high school football will become a "spring" sport in this year's IHSA calendar, if it is played at all. Its first practice day is now Feb. 15, and that's only if it moves out of Level 1, which under guidelines released by Gov. J.B. Pritzker and the IDPH on Wednesday makes it a high-risk sport.
The plan must still be approved by IDPH, but it was clear from reading social media posts following an IHSA news release that it wasn't earning brownie points around the state.
"This has been handled so poorly," Herrin boys basketball coach Sayler Shurtz said on Twitter. "How are these people on the top not in communication with each other on this decision?"
That was a reference to the day's original plan. The IHSA's Board of Directors started their meeting at 8:30 a.m., intending to trot out a proposal by 2 p.m. But Pritzker announced in a press conference around noon that he was placing stricter guidelines on youth sports, citing concerns of increased coronavirus cases in the last 3 ½ weeks after the state's move into Phase 4 of its reopening plan.
IHSA Executive Director Craig Anderson found out in the middle of the board meeting that Pritzker's regular 2:30 p.m. pandemic presser was being bumped up 2 ½ hours.
"Our timeline didn't work," Anderson said in a late-afternoon teleconference. "Our board reached the conclusions they did. We were trying to gain insights as to our limits. We believe this plan will meet IDPH approval."
Under the proposal, the only sports to be contested in the fall will be golf, girls tennis, cross country and swimming/diving. Practice can start on Aug. 10 and the season must conclude by Oct. 24.
Winter sports, most notably basketball and wrestling, begin practice on Nov. 16 and must be finished by Feb. 13. A spring season, which will see football, volleyball and boys soccer move from the fall, will run from Feb. 15 to May 1.
A new summer season, which will feature baseball, softball and track, can start practice on May 3 and end as late as June 26. Anderson said there was consideration to move baseball and softball to the fall because they could be played as low-risk sports with proper social distancing.
"There was a concern about overlapping sports with the board," he said. "It was a thought from our staff and board that we should keep them separated, so that three-sport athletes can have a chance to play all three sports."
But what if three-sport athletes can't even play one sport? Coronavirus hasn't shown any signs of slowing down. The death toll has reached 150,000 nationally, and the pandemic has shut down IHSA activities since March 12, when the Class 1A/2A boys basketball tournament was canceled about 17 hours before the first Class 1A semifinal.
The news might have seemed particularly gutting for spring sports athletes. They lost the 2020 season due to COVID-19, and must now wait at least nine more months before they can even work out — if the pandemic's spread can be controlled.
Other fallout from the condensed schedule is that a state championship is unlikely in football. That sport will probably play up to seven regular season games and maybe three playoff games, with schools battling for regional championships.
Wednesday started ominously, with news that a Marion football player tested positively for coronavirus.
And the final decision from up north left as many questions as it supplied answers. It was a day where the fears of those who thought that the IHSA's declaration that it would cede decision-making authority on July 14 came to fruition.
Anderson, who spoke earlier in the spring about his hopes of being able to play state championships in football, talked on Wednesday about safety being the overriding factor.
"I think the Department of Public Health has realized that there are risky sports that can result in higher positivity rates that could get shut down," he said. "That's how our board ended up with those plans."
Concerned about COVID-19?
Sign up now to get the most recent coronavirus headlines and other important local and national news sent to your email inbox daily.