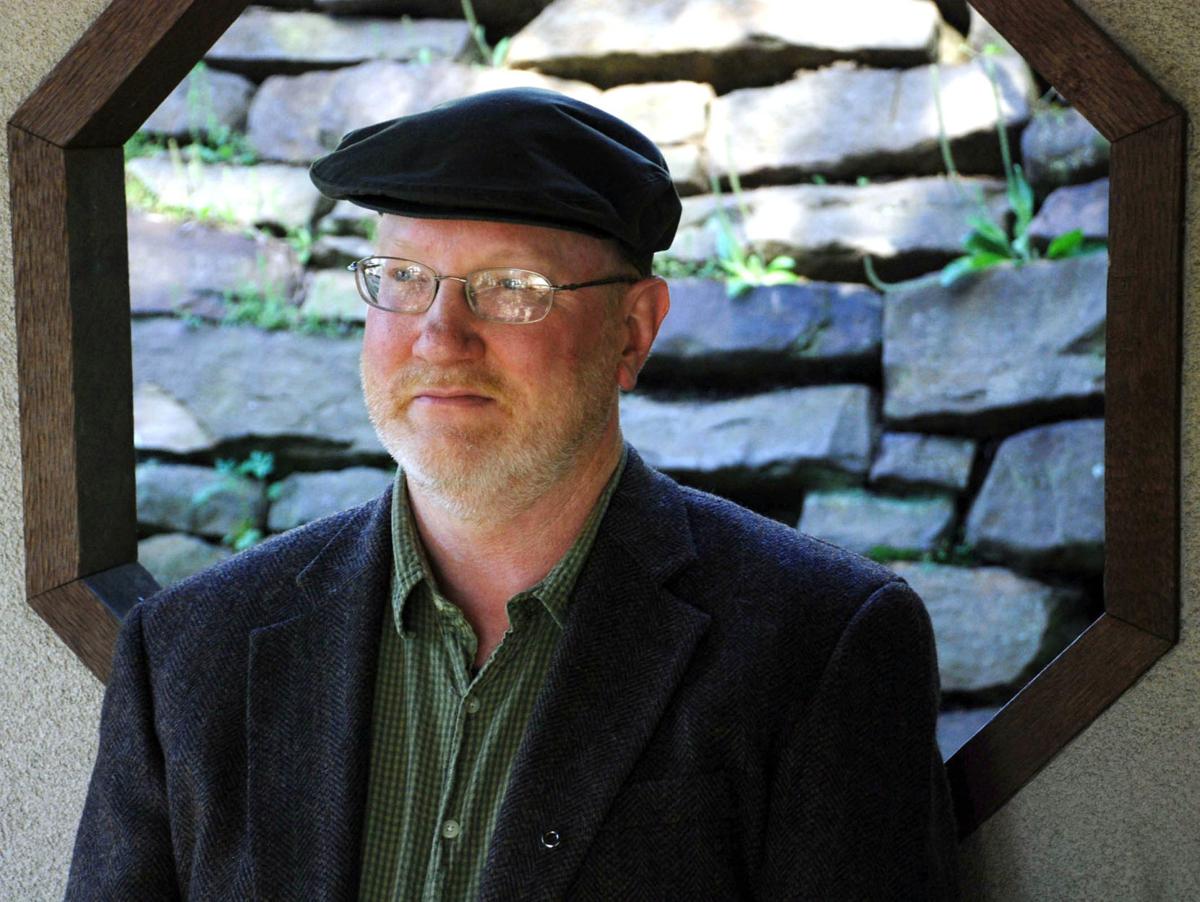 CARBONDALE — Bryan Kelso Crow is gone. But his voice and his beloved music can still be heard across the country.
Crow, host of the nationally syndicated radio show "Celtic Connections," and professor emeritus at Southern Illinois University Carbondale, died Sunday at 66, after a year-and-a-half-long battle with lung cancer.
He began "Celtic Connections" at the SIUC's radio station, WSIU, in 1991 as a local showcase of Irish music, broadcasted to Southern Illinois and northwestern Kentucky.
Today it is syndicated to some 110 radio stations in 20 states nationwide, a total listening audience of about 13 million, the station reports, making it the biggest radio show produced at WSIU.
"I consider Bryan to have been one of the chief authorities on Irish/Celtic music in the United States," said Alex Kirt, a longtime Carbondale musician who is now a professor at Northwest Missouri State University. "His passing will certainly be felt by the musical culture in Carbondale and beyond."
Crow was raised in Memphis and Atlanta, to an Irish and Scottish descended family that recognized, but did not emphasize those roots.
He heard Irish music for the first time in his college years, on the soundtrack of the 1975 film "Barry Lyndon."
"Once he fell in love with the music, he was eager to learn more about his heritage," said his sister, Susan Crow-Granger. "He was entranced."
A musician from childhood, Crow learned to play the tin whistle while backpacking through the Irish hills, on his first trip to the country in 1978.
He would return many times more during his life, leading students and family to discover the people, landscapes and the welcoming musical culture of the pub.
Crow arrived at SIUC in 1981, and was soon a tenured professor in the Department of Communication Studies, where he remained until retiring a few months before his death.
"His commitment to seeing his students succeed was unparalleled," said Communication Studies Department Chair Sandy Pensoneau-Conway, who studied under Crow as a graduate student, then became his colleague.
In research, Crow was fascinated by what's reflected in the small details of human interaction.
"Where do the pauses go, the accents, the elongations. How fast does someone talk and what might that say about how they're feeling? What words do they choose?" Pensoneau-Conway said. "He brought conversation analysis to our department."
Crow also brought his love of Ireland to the classroom. He taught a beloved Irish culture course in the university's honors program, and co-led the Forestry Department's Irish study abroad program.
"Ireland is a shining example of reforestation," explained his daughter, Molly Howard-Crow. "Students went to see that, and my dad taught the culture part."
In 1986, shortly after his return from a year of teaching in Ireland, Crow founded Carbondale's longest running Irish band, The Dorians, alongside musicians Mike Shanahan and Mickey Soltys. They would later add Elana Floyd-Kennett on vocals.
"The origins of American folk music come heavily through the British isles and Ireland," Floyd-Kennett said. "Traditional Irish music was really getting popular when we started," spurred by bands like The Boys of the Lough, and, later, the Irish dance show Riverdance.
Once established, the Dorians' repertoire included 200 to 300 songs and instrumentals, Floyd-Kennett said. At home, Crow's collection was even bigger: thousands of CD's and books.
"As a musician, Bryan had a constant sense of peacefulness to him," Floyd-Kennett said. "There was so much scholarship and study that he put into his show."
The band had regular engagements at venues around Carbondale, and were vital to the Southern Illinois Irish Festival, which has run since 1997.
As worldwide interest in Irish music grew, so too did interest in Crow's radio show, Celtic Connections, which achieved syndication in 1994.
"It really grew organically, especially between '96 and 2000," said WSIU Station Manager Jeff Williams. "People started asking about it and awareness of the show passed from one station to the next."
Howard-Crow believes her dad had a lot to do with the growth.
"Most of the stations that picked up his show, it was because people directly requested it," she said.
They were people he met at the Irish festivals he attended each year in Michigan, Ohio and St. Louis, and the musicians for whom he organized concerts in Carbondale.
That Crow was committed to offering the show always for free certainly didn't hurt as it continued to grow, Williams said, reaching its current size around 2012.
Crow took "humble pride," in the show's success, his daughter added, and never sought fame.
He dryly joked that he used his middle name, Kelso, because Bryan Crow didn't sound Irish enough.
Still, in certain circles, fame found him.
"People liked to take pictures with him at the festivals," Howard-Crow said. "There would always be people who knew him."
Many of those fans and fellow enthusiasts became his friends, Howard-Crow said.
"I've gotten so many messages from people who said they met him in some chance encounter and they kept in touch and he changed their life," Howard-Crow said. "People who said they'd record Celtic Connections on tape, and wear the tapes out playing them back."
Crow was diagnosed with lung cancer in March of 2018.
The Dorians played their last concert about a year later: their 30th consecutive St. Patrick's Day show at Pinch Penny Pub, in Carbondale.
To Floyd-Kennett, it's the loveliest gig the band ever played there. The sound was good, the band played well, and most of the crowd was there to listen, not to talk or shoot pool.
"That's a wonderful memory to keep," she said.
Crow was forced to give up singing and playing the whistle near the end, as his lungs struggled with the strain. The radio show, too, was put aside.
"He wanted to keep going and he just couldn't," Howard-Crow said. "It was really hard for him. They were such big parts of his life. But he said to me, 'I can let those things go and what's left is family, and that's what's important.'"
Floyd-Kennett doesn't know what will happen to the Dorians now. But if that show was the last, she'll be all right, she said.
Crow died surrounded by family, at the exact time that ceremonies were ending at the Church of the Good Shepherd, where he'd long worshiped and played the piano.
His last unheard episode of "Celtic Connections" will be released nationally on Oct. 10, airing locally on the 12th and 13th.
Before his passing, Crow also handpicked a series of reruns, which WSIU will air at the show's regular time through the end of the year.
His final air date, December 26, will be an encore of a show first broadcast last year, marking the 40th anniversary of his first trip to Ireland.
It features Crow's reminiscences and stories, as he reads back through his journals from that adventure, plus music from some of his favorites.
WSIU is working with Howard-Crow to add her voice and commentary to that final show, Williams said.
To plant a tree in memory of locally and nationwide Bryan Kelso Crow was an ambassador of Irish music as a living tribute, please visit Tribute Store.
Obituaries Newsletter
Sign up to get the most recent local obituaries delivered to your inbox.