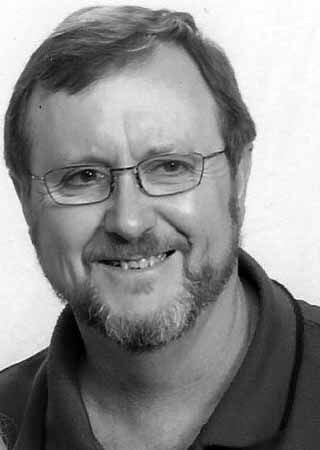 May 28, 1955 - Feb. 21, 2021
MARION - David Towle, 65, of Marion, passed away peacefully at 11:38 a.m., Sunday, February 21, 2021 in the Herrin Hospital.
David was born on May 28, 1955 in Carbondale to Charles Harold Towle and Betty Mae Lea (McCluney) Mann. He married the love of his life, Donna Jean Ernfelt on March 3, 1979 in Marion. Together they've shared 41 years of marriage.
David was a graduate of Carbondale High School. David was a coal miner and a member of the UMWA. He worked for Inland Steel Coal Company and Consol Coal Mine in Southern Illinois before work took David and Donna to Tuscaloosa, Alabama where David served at the Supervisor for Walter Energy. They lived in Alabama for nearly seventeen years, before retiring back to Illinois. David was of the Christian faith. He participated on the Illinois State Mine Rescue Team for several years.
David loved cars, classic or muscle, if it had four wheels he loved it. He also enjoyed guitars. David was an avid Alabama fan and enjoyed tailgating with his buddies before games. David enjoyed spending time with his family, especially his dog, Jagger, who he considered to be a part of the family.
Survivors include his wife, Donna Towle of Marion; children: Annette (Tim) Thomas of Logan and Justin (Nicole) Towle of Tuscaloosa, AL; mother, Betty Mann of Herrin; grandchildren: Brittany Borgra, Nikki (Alec) Meler, Colton and Mason Towle; two great-grandchildren: Lakelyn and Dayton Meler; mother-in-law, Mary (Ken) Cooper of Carterville; brother Danny (Loretta) Towle; sisters-in-law, Kendra (Mike) Smith, Marcia Holt, Nancy (Jeff) Nicholls, Cathy Ernfelt and Carla Ernfelt; special family friend, Helen Black. He is also survived by many nieces, nephews, and friends.
He is preceded in death by his father, Charles Towle; father-in-law, Don Ernfelt.
Funeral service will be 1:00 p.m., Thursday, February 25, 2021 at Pyle Funeral Home in Johnston City. Interment will follow in the Zion Cemetery in Pope County.
Visitation will be from 11:00 a.m. until 1:00 p.m., on Thursday at the funeral home. Memorials may be made to St. Jude Children's Research Hospital. Memorial envelopes will be available at the funeral home the day of the service.
Pyle Funeral Home in Johnston City is entrusted with the arrangements.
Due To Health Concerns Related to The COVID-19 Virus And By The Signing Of Executive Order By The Illinois Governor, if you are planning on attending the visitation or service it is REQUIRED you wear a mask and social distance yourself from others.