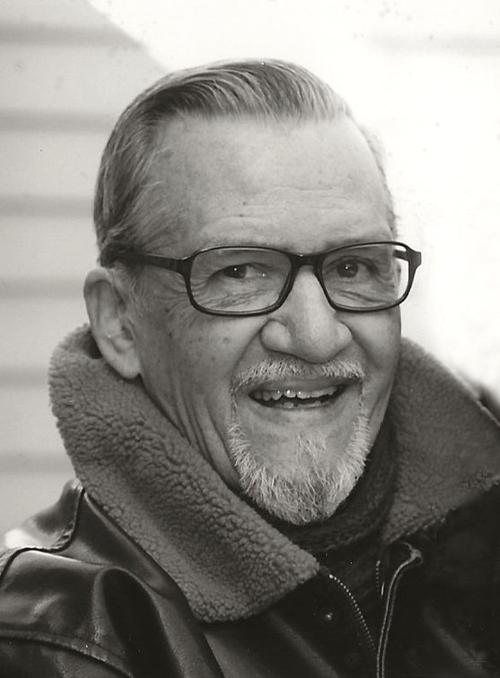 MURPHYSBORO — Dr. Oswaldo "Joe" Ballesteros passed away Saturday, Jan. 25, 2020, surrounded by his family at Blessing Hospital in Quincy. He was a few weeks shy of his 90th birthday. Joe lived a full and active life pursuing his passions for travel, history, music, medicine and family.
Joe was born March 6, 1930, in Bogota, Colombia, to Walter and Julia Ruiz Ballesteros. He was educated by the Christian Brothers at the Liceo de LaSalle, a school known throughout Latin America for its exacting standards and excellent education. Those early years of rigorous study served him well, as he went on to graduate at the top of his class in 1955 from the National University of Colombia School of Medicine in Bogota.
In 1956, at age 26, Joe left Colombia to intern in medicine at Illinois Masonic Hospital in Chicago, followed by a residency at Missouri Baptist Hospital in St. Louis. While a student in St. Louis, he earned the nickname "Joe" for consistently being the "joe" with the car. It was also in St. Louis where he met and fell in love with a young nurse with a Latin middle name who was to be his life partner for the next 62 years. His wife Helen Marcella (Holleman) Ballesteros survives him. Together, Joe and Marcella moved to Murphysboro, Illinois, where they raised three children and Joe practiced medicine at the Medical Arts Clinic and St. Joseph Memorial Hospital for more than 25 years.
A South American in the American South, Joe embraced the culture of Murphysboro. He participated in small town life, joining the Elks Club, serving as a town trustee, and delivering hundreds of babies in his medical practice. He loved pontoon boats, big American cars, and his wife's southern cooking. While he never forgot his Colombian heritage, one of his proudest moments was becoming a U.S. citizen in 1965. Football, though, and baseball too, forever eluded him.
Although Joe officially retired in 1989, he almost immediately began serving as a locum tenens physician at various clinics throughout the U.S. He also taught classes as a visiting professor of medicine at Guadalajara, Mexico. Joe was never as happy as when he was packing his suitcase to travel to his next destination. A great history buff and voracious reader, he presented a challenge to even the most well-versed tour guides who found themselves learning from the knowledgeable tourist.
He dressed elegantly, with an enviable collection of silk neckties and pocket squares. Once, visiting London, he ordered a custom-tailored suit, which he hated to take off, and so he didn't, gaining some neighborhood notoriety for mowing the lawn in a three-piece suit.
Joe took great pride in his nine grandsons who were never too young to accompany him to the symphony, to help select the fluffiest towels for car polishing, or to learn the art of whispering sweet nothings into the ears of dogs and cats.
Everyone who knew him thought him a gentleman. He will be deeply missed.
Survivors include his wife, Marcella; two sons, Jerry Carlos Ballesteros (May Cheng) of Viera, Florida, and Gary Walter Ballesteros (Mithra) of Mequon, Wisconsin; and one daughter, Marcela "Marci" Anita Keller (Jason) of Quincy, Illinois. Also surviving are nine grandsons, Gregory, Andrew, Eric, Nicholas (Jane), Walter, Henry Atticus, George, Thomas, and Joseph. Joe is also survived by three sisters, Julia Ballesteros de Martinez and Gisela Ballesteros de Martinez of Bogota, Colombia, and Clara Ballesteros de Valenzuela of Malaga, Spain.
He was preceded in death by his parents; and a sister, Lucia Burrows, of Seattle, Washington.
Visitation will be from 2 to 5 p.m. Saturday, Feb. 8, in Vermont Street United Methodist Church, 818 Vermont St., in Quincy, with a memorial service to follow at 5 p.m. In lieu of flowers, donations in Joe's memory may be made to the Vermont Street United Methodist Church or to the Quincy Symphony Orchestra Association.
Obituaries Newsletter
Sign up to get the most recent local obituaries delievered to your inbox.