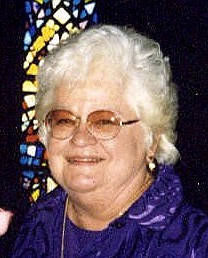 ZEIGLER — Evelyn Bernice Masulis Aduddell, 91, passed away at 3:15 a.m. Tuesday, Nov. 5, 2019, in River to River Assisted Living Facility in Herrin.
Evelyn was born Sept. 20, 1928, in Chicago to John and Bernice (Vitas) Wolbas.
She married Al Masulis May 21, 1949 in Chicago. He preceded her in death June 1, 1981.
She married Fred Aduddell Dec. 27, 1997, in Christopher. He preceded her in death Feb. 15, 2002.
You have free articles remaining.
She is survived by a niece and her husband, Stephen and Deanna Brush of Carlinville; and a cousin and her husband, Evelyn and Karl Iske of St. Colomban, Canada.
Mrs. Audeddell was a member of the St. Aloysius-Sacred Heart Catholic church of Zeigler and Royalton.
She was the former co-owner with her husband, Al Masulis of "The Den" restaurant in Zeigler in partnership with Ray and Stephany Lucas from 1949 to 1965. She worked as a bank teller for the Bank of Zeigler and later, Nations Bank and Boatmen's Bank in Zeigler until her retirement.
Graveside services for Mrs. Aduddell will be at 10 a.m. Saturday, Nov. 9, in St. Aloysius-Sacred Heart Cemetery east of Royalton, with Father Eusebius Mbidoaka officiating. There will be no visitation. Family and friends are asked to gather at the cemetery prior to the services.
To plant a tree in memory of Evelyn Aduddell as a living tribute, please visit Tribute Store.