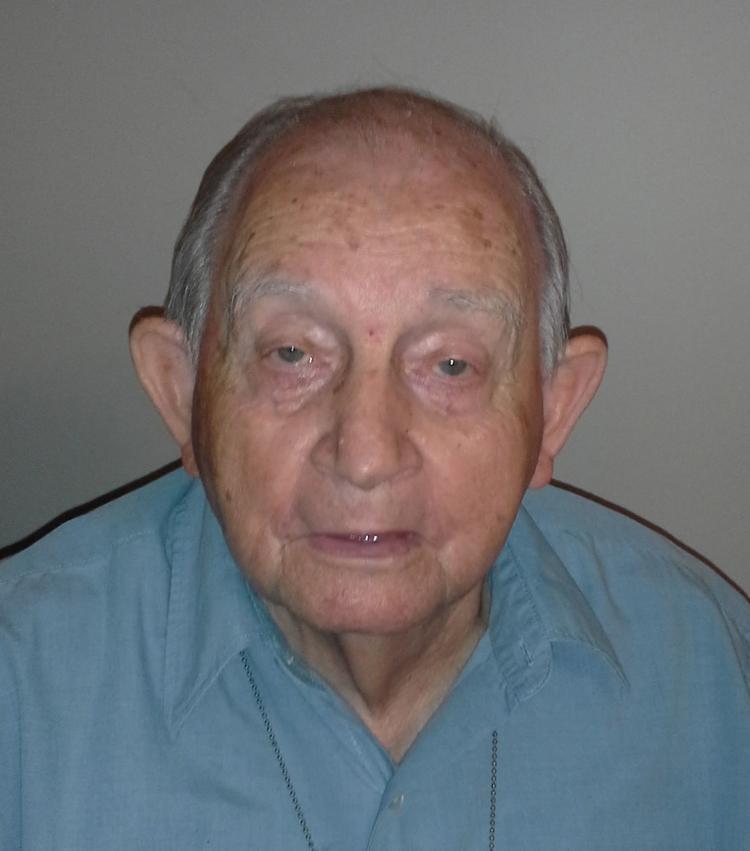 WILLISVILLE — Joseph L. Corroney, 92, of Carbondale, formerly of Willisville, Illinois, passed away at 10:20 a.m. Monday, July 1, 2019, at Century Living in Carbondale.
Joseph was born in Willisville on Sept. 15, 1926, the son of the late Joe and Clara Roettjer Corroney.
He married Dorothy E. Snider on Jan. 18, 1948, in Chester. She preceded him in death on Jan. 9, 2009.
Joseph was retired from Arch Mineral Coal Mines. He was a U.S. Army veteran, having served during World War II from 1944 to 1946. Joseph was a member of the Steeleville Baptist Church and the U.M.W. of A. Local No. 1392.
Joseph is survived by his daughter, Nancee (Daniel) Holder of Cutler; granddaughter, Carrie (Matthew) Colvis of Ellis Grove, Illinois; and great-grandson, Ethan Colvis of Ellis Grove.
Joseph was also preceded in death by his parents, two brothers and two sisters.
Funeral service will be held at 11 a.m. Saturday, July 6, 2019 at Wilson's Funeral Home, Steeleville, with Rev. Wes Henson officiating. Burial will follow at Cutler Cemetery. Visitation will be at Wilson's Funeral Home, Steeleville, where friends may call from 5 to 8 p.m. Friday and from 7:30 to 11 a.m. Saturday. Memorials may be given to Steeleville Baptist Church Building Fund.