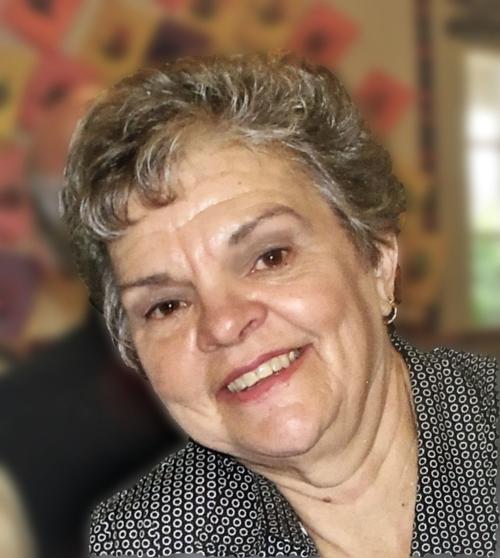 MURPHYSBORO — Kathryn Ann (Porter) Tarantino, 78, died Friday, March 27, 2020, in Century Assisted Living in Carbondale.
A private family funeral service is planned to be on Thursday, and a celebration of life/memorial will be at a future date.
Memorials may be made to the American Heart Association and the Alzheimer's Association.
Kathryn "Kathy" was born on Feb. 26, 1942 in Murphysboro to George Lehning Porter and Sharlottie Ann (Davis) Porter.
Kathy graduated from Murphysboro Township High School in 1960 and then Barnes Hospital School of Nursing in St. Louis in 1963. She worked as a staff nurse at Barnes Hospital in St. Louis and then at St. Joseph Memorial Hospital in Murphysboro from 1963 to 1970. She then worked full-time for Unit 186 School District in Murphysboro for 26 years as a school nurse and Health OccupationsNA teacher. She retired in the Spring of 1996 only to return to the School District in the Fall of 1996 as a part-time School Nurse. She continued to work for the School District through 2004. During this same time, she also was a VIP Participant for the Murphysboro Health Center – Medicalurgical, St. Joseph Memorial Hospital – Operating Room and Dietary and Patient Education Dept., Carbondale Memorial Hospital – OB Department, and a part-time Clinical Instructor – Nursing Programs LPN and CNA at John A. Logan College. She later went on to be a part-time nurse at Brehm Preparatory School in Carbondale. She finally retired from nursing and teaching in 2013.
Kathy was a member of the First Evangelical Lutheran Church, and enjoyed making crafts and spending time with her family, especially her grandchildren.
She married Jerry Primo Tarantino of Hurst on June 12, 1965, who passed away September 29, 2006.
Kathy is survived by three daughters and sons-in-law, Lisa and Stacey Sisk of Carbondale, Lori and Jeff Austin of Murphysboro, and Jennifer and Matt Linsin of Marion; three grandsons, Devan and Payton Austin and Mitchell Sisk; four granddaughters, Bria Sisk, Jada, Maya, and Elsa Linsin; two brothers, Bob Porter and his wife, Helen, of McClure, and John Porter and his wife, Lynn, of Murphysboro; two sisters, Alice Sherman of Ava, and Nancy Drone of Carbondale; and numerous nieces, nephews and great-nieces and great-nephews.
Obituaries Newsletter
Sign up to get the most recent local obituaries delivered to your inbox.