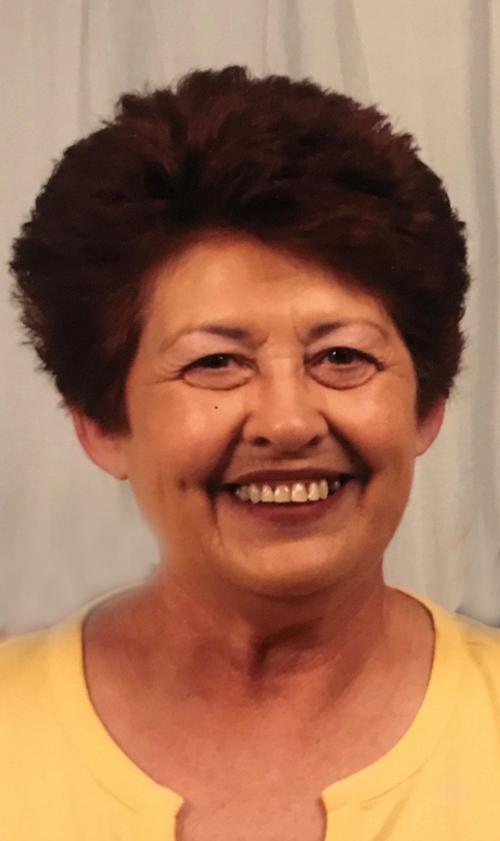 JOHNSTON CITY — Katherine Ann Allen, 69, went home to be with her Lord and Savior at 9:07 a.m., Saturday, July 4, 2020, at her residence.
Kathy was born May 24, 1951, in Granite City to Nebern and Lucinda Katherine Mae (Rosson) Ellis.
She married Paul "P.J." Johnson Sr., on Aug. 17, 1974. He preceded her in death Oct. 17, 2010. She later married James Allen on Nov. 25, 2011.
Kathy was retired having been an insurance agent with Monumental Life Insurance Company and later with Transamerica Life Insurance Company for many years.
She was a member of Heritage Fellowship Church in Johnston City.
Kathy loved spending time with her children and grandchildren. She also enjoyed watching them play baseball, football and softball.
Kathy is survived by her husband James Allen; three sons, Doug (Amanda Park) Johnson, Rodney (Karen) Johnson and Paul "P.J." (Tonia) Johnson Jr.; 10 grandchildren, Zac (Michael) Johnson, Colton (Alia) Johnson, Madison Johnson, Drew Imhoff, Jade West, Alli (Hunter) Wiggins, J.P. Gillespie, Nicole Johnson, Peyton Johnson and Trey Johnson; five great-grandchildren, Davani Arpasi, Corvin Johnson, Amadea Johnson, Lexi Johnson and Gracie West; stepson, Aaron Allen; two sisters, Brenda (Russell) Frederick and Bettie Winn; three brothers-in-law, Jack Allen, Floyd (Janet) Allen and John (Rhonda) Allen; four sisters-in-law, Patty (Robert) Hansen, Sharon (Robert) Ray, Brenda (Dave) Hardwick, Linda (Roger) Halleran. She is also survived by three special friends, Lila McDonald, Lilly McBride and Zetta Davidson.
In addition to husband, Paul; she was also preceded in death by her parents and a brother-in-law, Joel Winn.
Funeral services will be 1 p.m. Wednesday, July 8, in Pyle Funeral Home in Johnston City, with Pastor Gaylon Stewart officiating. Interment will follow in Lakeview Cemetery. Visitation will be at 11 a.m. to 1 p.m. Wednesday at the funeral home.
Memorial contributions may be made to Heritage Fellowship Church.
Memorial envelopes are available at the funeral home.
To plant a tree in memory of Kathy Allen as a living tribute, please visit Tribute Store.
Obituaries Newsletter
Sign up to get the most recent local obituaries delivered to your inbox.