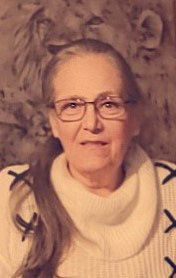 CARBONDALE — Lois Carol Calhoun, 62, passed away Friday, Jan. 10, 2020, at her home.
Lois was born Sept. 17, 1957, to Richard and Ida (Messersmith) Shipton in Lisbon, North Dakota.
Lois is survived by her sons, Breck Calhoun and wife, Karla, and Paul Cattin and wife, Crystal; and a mother to many lost children who needed her; grandchildren, Serinty, Elisha, Stephanye, Lester, Caleb, Joshua, Hunter and Enija; great-grandson, Adriel; mother, Ida Shipton; brothers, Stanley and Dennis Shipton; and sisters, Grace Cattin and Shirley Shipton.
She was preceded in death by her daughter, Carolyn Calhoun; son, Marquise Calhoun; father, Richard Shipton; and sister, Debbie Shipton.
Lois worked as a personal assistant for the State of Illinois and a line operator for Compac International.
She enjoyed spending time with her family. Lois was loved by everyone she met and always brought light and positivity to every situation. She will be missed by everyone who knew her.
Services will be 1 p.m. Saturday, Jan. 18, in Meredith Funeral Home in Carbondale. Visitation will be from 11 a.m. until the time of service at the funeral home. Burial will follow in Oakland Cemetery in Carbondale.