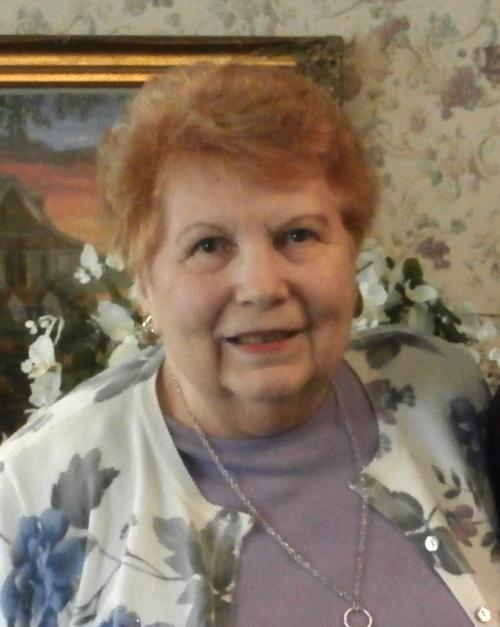 MARION — Mary Ann Cobb of Grace Village Retirement Community, Winona Lake, Indiana, passed away at 3:15 p.m. Nov. 26, 2019, in Parkway Whitley Hospital in Columbia City, Indiana, at the age of 84.
She was born Feb. 23, 1935, in Indianapolis, Indiana, to Margaret Helen (Clouser) Bernauer and Edward Paul Bernauer.
On June 26, 1954, she was married to Glenn Edward Cobb. They shared 52 years of marriage before he passed away March 19, 2007.
Mary Ann was a graduate of St. Mary's Academy high school in 1953. She attended Marian College (now Marion University) in Indianapolis for a year and worked for Construction Digest magazine for nearly 40 years, beginning as a receptionist and ending as a vice president of a sister company, Allied Publications.
She enjoyed playing cards, attending swap shop and Wii Bowling at Grace Village Retirement Community at Winona Lake. She was secretary of the Winona Literary Club.
You have free articles remaining.
Born and raised Catholic, she became a long-time member of Saint Anne's Episcopal Church in Warsaw, Indiana.
She will be lovingly remembered by her three sons, Gordon E. (Donna) Cobb of Marion, Illinois, Gregory "Greg" J. (Sheila) Cobb of Warsaw, Indiana, and Timothy J. Cobb of Warsaw, Indiana. She was blessed with nine grandchildren and 12 great-grandchildren. She is survived by a sister, Marjorie Sue (Sam) Woolbright, of Indianapolis; and two brothers, Joseph E. (Lillian) Bernauer of Tucson, Arizona; and Donald P. (Benita) Bernauer of Indianapolis.
She was preceded in death by her parents; her husband; and her brother, Thomas David Bernauer.
Visitation will be from 3 to 7 p.m. Friday, Dec. 6, in Redpath-Fruth Funeral Home at 225 Argonne Road in Warsaw, Indiana.
Mary Ann's life will be celebrated with a funeral service conducted at 10 a.m., Saturday, Dec. 7, 2019, at Redpath-Fruth Funeral Home, and officiated by her son, Gordon. Burial will take place at a later date at Oakwood Cemetery of Warsaw.
Memorial donations in Mary Ann's name may be directed to the Grace Village Retirement Community Art Department or to the Winona Literary Club.
To plant a tree in memory of Mary Cobb as a living tribute, please visit Tribute Store.