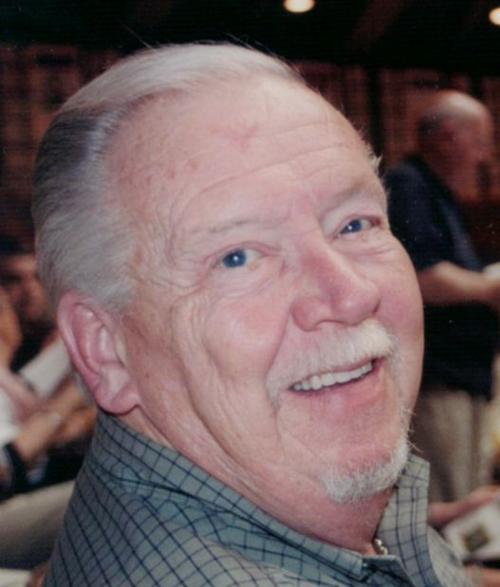 MURPHYSBORO -- Michael "Blue" Marten, 68, passed away at 10:42 p.m. Wednesday, Jan. 28, 2015, in St. Joseph Memorial Hospital in Murphysboro.
Michael was born Feb. 1, 1946, in Holden Hospital in Carbondale, a son to the late Wayne Earl and Fanny May (Chapman) Marten. He was united in marriage to Sara Faye Appleton on May 26, 1979, in Murphysboro. Sara Faye survives of Murphysboro.
Michael was a member of Congregation Beth Jacob in Carbondale. He was a member of the United Association of Plumbers and Pipefitters Local 160 in Murphysboro. Michael graduated from The University School in 1964 where he was an active member of the basketball, baseball, track, swimming, and wrestling teams. He went on to become an apprentice of the Plumbers and Pipe Fitters Local 160. Michael had a 28-year career with SIU as a plumber. During that time he and his wife, Sara Faye, had two daughters, Rebecca and Barbara. The entire family was very active with the Murphysboro High School Crimson Express.
After retiring Michael enjoyed Tuesday morning coffee with the ROMEOS (retired old men eating out). Michael also enjoyed babysitting his grandson Owen and being outdoors. Michael was an active member of Congregation Beth Jacob, where he served as a board member. He loved being at his farm, playing with his tractor, and hunting. Michael above all else was a loving husband, father, grandfather and friend.
Services will be at 1 p.m. Sunday, Feb. 1, in Congregation Beth Jacob located at 904 N. Norwest Drive in Carbondale. Visitation will be from 10 a.m. to 1 p.m. Sunday at Congregation Beth Jacob. Burial will follow in Pleasant Grove Memorial Park.
Memorials may be made to Congregation Beth Jacob.
Survivors include his wife, Sara Faye Marten of Murphysboro; two daughters and one son-in-law, Barbara and Jason Zemaitis, and Rebecca Marten, all of Murphysboro; one grandson, Owen Zemaitis of Murphysboro; father-in-law, and mother-in-law, Sydney and Esther Appleton of Murphysboro; one brother-in-law, David Appleton of Phoenix, Arizona; and one niece, Emily Appleton of Phoenix, Arizona.
In addition to his parents, he was preceded in death by one infant sister, Joyce Marten.
He will always be remembered by his fellow members of Congregation Beth Jacob.