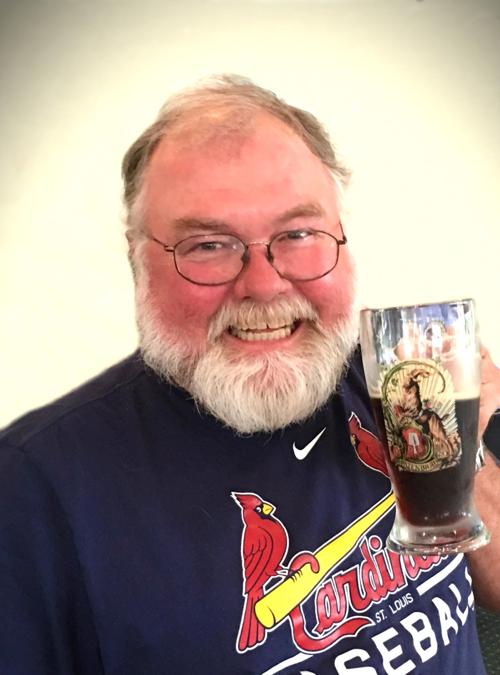 CHESTER — Roland D. Miles Jr., 55, passed away at 4:55 p.m. Monday, Sept. 2, 2019, in Memorial Hospital in Chester.
He was born to the late Roland and Mary Ann (nee Robertson) Miles, Sr. on June 7, 1964, in Decatur.
He married Kathryn Wilson on Feb. 14, 2007, in Chester. She survives.
He had worked at Menard Correctional Center as a correctional officer and food supervisor for 31 years and retired in 2015.
He was of the Presbyterian Faith.
You have free articles remaining.
He loved going fishing and enjoyed his fishing trips to Canada. He spent his time restoring cars and working on his farm with his horses, cattle and chickens. He was an avid Kansas City Chiefs and St. Louis Cardinals Fan.
He enjoyed cooking and spending time with family and friends.
Survivors include his wife, Kathryn Miles of Chester; two daughters, Ashley Miles of Steeleville, and Sarah Miles (Fiance, Jason Migneron) of Steeleville; one stepson, Wyatt Ruehling of Chester; two grandchildren, Rylee and Ryder Mitchell; four siblings, Catherine (Fred) Wright of Rockford, Kimberly (Dennis) Harms of Iola, Wisconsin, Carol (Brian) Carlson of Cherry Valley, and Robert (Diann) Miles of Chester; many nieces, nephews, cousins and friends; and three Australian Shepherds, Nelle, Bess and Pearl.
He was preceded in death by his parents.
Services will be at 11 a.m. Monday, Sept. 9, in Pechacek Funeral Homes in Chester, with Dr. Mike Fogerson officiating. Visitation will be from 5 to 8 p.m. Sunday and from 7:30 to 11 a.m. Monday at Pechacek Funeral Home in Chester.
Memorials may be made to the American Heart Association or Randolph County Humane Society.
To view this obituary and sign the register book, visit www.wpfh.net.