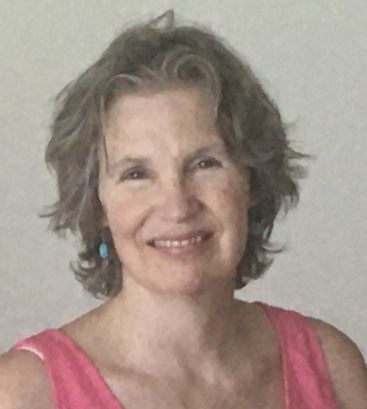 CARBONDALE — Suzanne Marie Daughton, 56, died Saturday, Feb. 1, at Ochsner Kenner hospital in New Orleans, Louisiana.
She was born June 13, 1963, in Springfield, the first child of Jack Daughton and Eileen (Morley) Daughton.
Her family moved to Rochester, New York, when she was 2 years old. She graduated from Fairport, New York, High School, and the State University of New York at Binghamton, then moved to Austin, Texas, where she completed her masters and doctoral degrees at the University of Texas.
In Austin, she met fellow graduate student, her future husband, Nathan Stucky in 1985. They were married May 25, 1991, in Chicago and are blessed with one son, Michael Stucky.
Suzanne was an award-winning teacher in the department of Communication Studies at Southern Illinois University where she taught for 28 years. She is remembered for her impact on many students and graduate advisees. She developed special courses including those in women's public address, feminist rhetorical theory, and a course in compassionate communication for which she is especially known.
Suzanne was gifted with the ability to make deep connections with people around her; she was witty, fun-loving, kind and well-loved.
Suzanne was preceded in death by her father, Jack; her stepmother, Paula Daughton; and her brother-in-law, Steven Stucky.
She is survived by her son, Michael; husband, Nathan; and her mother, Eileen Morley. She is also survived by her brother, Matthew, his wife, Mary Jo, and their children, Hannah and Sage; her brother, Christopher, his wife, Jennifer, and their child, Adam; her sister, Lisa, her husband, John Bosch, and their children Colin, Kelsey, Josh and Ethan; her sister, Caroline Horsford, her husband, Carl, and their children, Amelia and Gabe; and brother, John Gunning, his wife, Mandy, and their children Mardi, Nora and Mollie. She is also survived by the families of her brothers- and sister-in-law, Steven, Franklin and Rita Stucky and their spouses, children, and grandchildren.
In lieu of flowers, gifts may be made in her name to Heifer International, International Rescue Committee, or the Women's Center of Carbondale.
A Memorial Celebration of Life service will be Feb. 22, 2020, at the Carbondale Unitarian Fellowship, 105 N. Parrish Lane, Carbondale. Family greeting at 1 p.m. Service at 2 p.m., reception following.
Obituaries Newsletter
Sign up to get the most recent local obituaries delievered to your inbox.