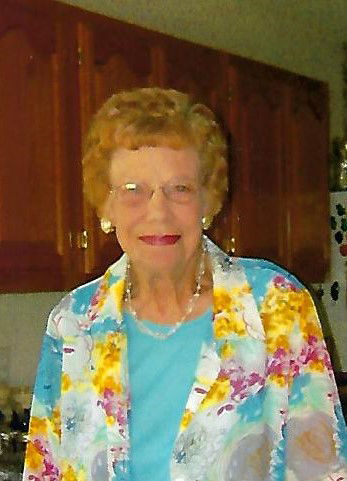 MURPHYSBORO — Sylvia E. Jones, 100, of Troy, passed away Tuesday, Nov 26, 2019.
Sylvia was born Oct. 30, 1919, in Pomona.
She worked for Hunter Packing Co. for 18 years, was a member of First Baptist Church, Maryville, and the co-ed Sunday school class.
You have free articles remaining.
Sylvia was preceded in death by her parents, Harrison Tripp, and Myrtle (Randolph) Tripp; her first husband, Carl Ellis and second husband, Arthur "Art" Jones. She was also preceded in death by a daughter-in-law, Sandy Ellis; four brothers and two sisters.
Survivors include her children, William "Bill" Ellis, Lila (Harry) Switzer and Ronald (Pat) Ellis; 10 Grandchildren; and 9 great-grandchildren.
Visitation will be from 4 to 8 p.m. Sunday, Dec. 1 at Herr Funeral Home in Collinsville. Additional visitation will be from 11 a.m. to 1 p.m. Monday, Dec 2, in Pettett Funeral Home in Murphysboro. Graveside services will follow in Dutch Ridge Baptist Church Cemetery in Murphysboro.
To plant a tree in memory of Sylvia Jones as a living tribute, please visit Tribute Store.