The country's top health experts — along with Illinois Gov. J.B. Pritzker, President Joe Biden and others — have long said the path to normalcy after the pandemic starts with everyone getting vaccinated against COVID-19.
But convincing people through data and science alone hasn't been enough. 
That's why health experts and community leaders in Southern Illinois banded together recently to launch the "This Is Our Shot" campaign — a collaborative effort to share personal stories about why they got the vaccine to encourage others to do the same.
We asked Southern Illinoisans why. Here are their stories.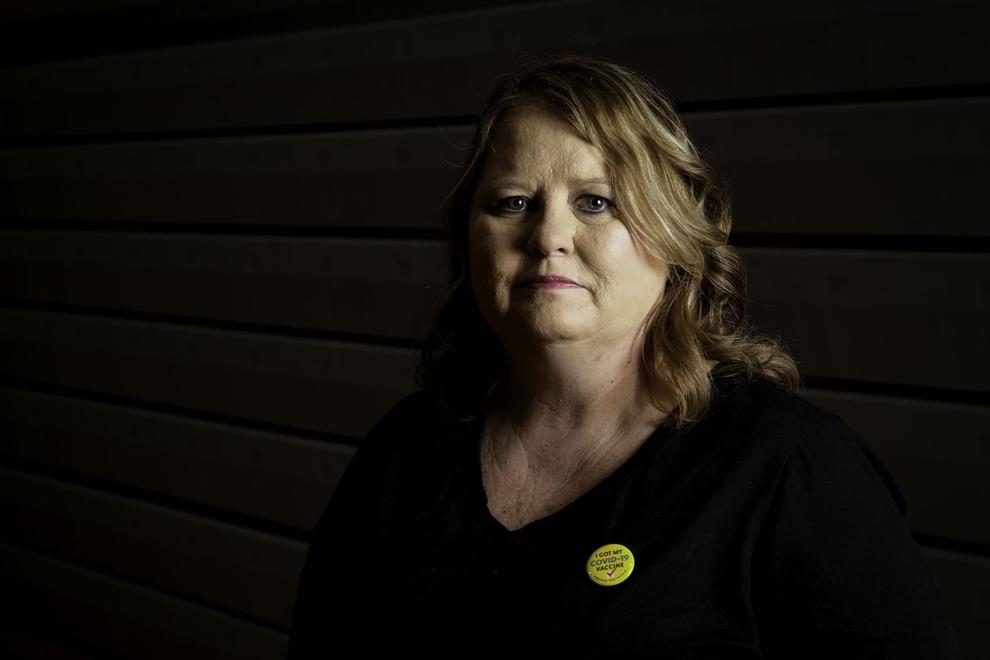 Linda and Dennis Drust of Carterville, both retired educators, took every precaution to avoid COVID-19.
"Dennis and I both came down with COVID even though we did everything we were supposed to do. We wore face masks, social distanced, cancelled our big Christmas parties," Linda said.
But just before Christmas, they both became ill. On Christmas Eve, they both were tested, and the tests came back negative.
"We knew we had it because we were not feeling right," Linda said.
They even stayed away from each other after being exposed hoping that if one of them had the virus, the other would not catch it.
The day after Christmas, they were tested again — this time driving separately to the testing site.
This time, the tests came back positive.
Linda said she and her husband were sick for two weeks. On the day she was to be released from quarantine, Linda ended up in the emergency room at SIH Herrin Hospital, where she was given fluids and sent home.
When she arrived home, Dennis could barely speak.
Because they promised each other they would not blow off COVID-19 symptoms, Dennis went to the emergency room expecting to receive the same treatment as his wife.
Instead, he was transferred to SIH Memorial Hospital of Carbondale, where he was very ill and spent four days in the hospital.
"I was still very, very sick at that time," Linda said. "I really needed somebody, but I couldn't have anyone there. It was probably my greatest struggle."
Later, Dennis told his wife that he thought he might never see her again.
While they are now recuperating and steadily improving, Linda and Dennis are considered what the federal Centers for Disease Control and Prevention calls long-haulers of COVID — patients who experience symptoms weeks or months after first being infected.
They do not know how long it will take to return to their pre-COVID health, if that happens.
Linda said they did not have pre-existing health conditions. Dennis was a Carterville High School football coach and she is still Carterville High School cheerleading coach. They both were active and fit.
"It's made us take a step back and reflect on what's important to us to take better care of ourselves and to just hug someone," Linda said.
She added they were fortunate to be surrounded by family, friends and their Carterville community. People left food and meals on their porch, sometimes even people they did not know. Dr. Mark Korte and the staff at Logan Primary Care were wonderful, answering questions and seeing them when necessary.
Both are now fully vaccinated and felt it was important because it is believed the vaccine provides immunity longer than natural infection. Linda also heard that the vaccine might help ease the symptoms of long-hauler's syndrome. She said it has seemed to help.
Today, they are still wearing their face masks and being very cautious. They still use online grocery services.
"We've done more to help pay back the kindness we have been shown," Linda said.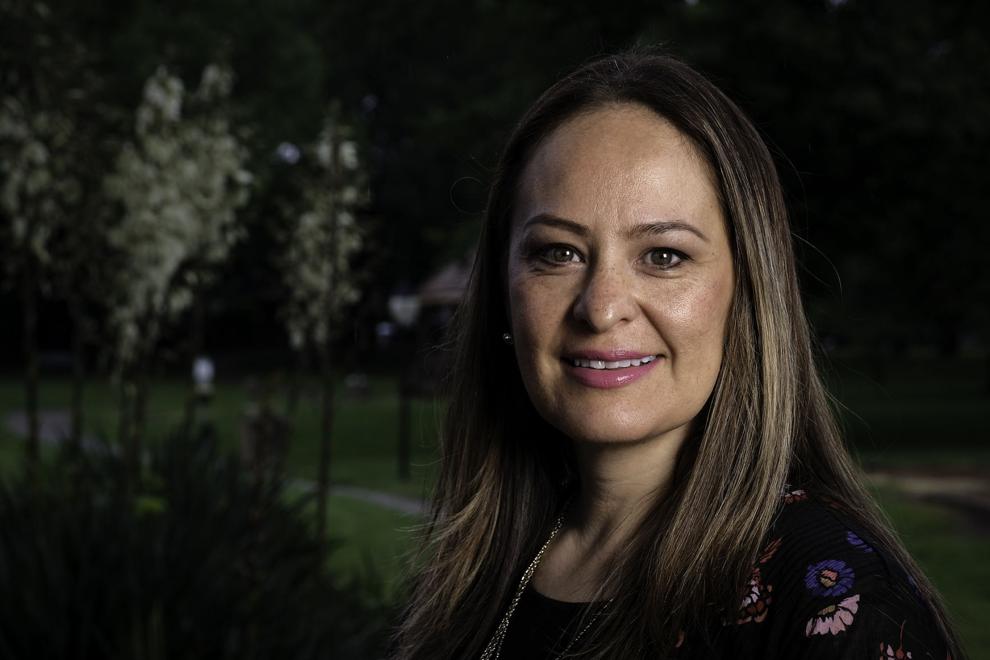 Rocio Reyes-Williams is a member of the clergy serving greater Marion Hispanic-Anglo Faith Community of the Illinois Great Rivers Conference of the United Methodist Church.
She said she got the vaccine to help raise awareness among the Hispanic community.
"What I've seen is people are worried that it is not the best thing for our bodies and the medical outcome of taking it. They don't know it is safe," Rocio said.
She believes people fear the rare side effects of the vaccine — such as blood clots, that they've heard about through social media and other sources.
She said she also has a deeply personal reason for getting a COVID-19 vaccine: She has a friend who lost both parents to COVID-19. Her friend's niece came home from college for a visit and brought the virus with her. Several family members came down with the virus, including the friend's parents.
"I'm sure she had the best intentions, but I can't imagine the guilt she feels," Rocio said.
Rocio wants to be able to safely see her family again and visit her hometown, Mexico City, too.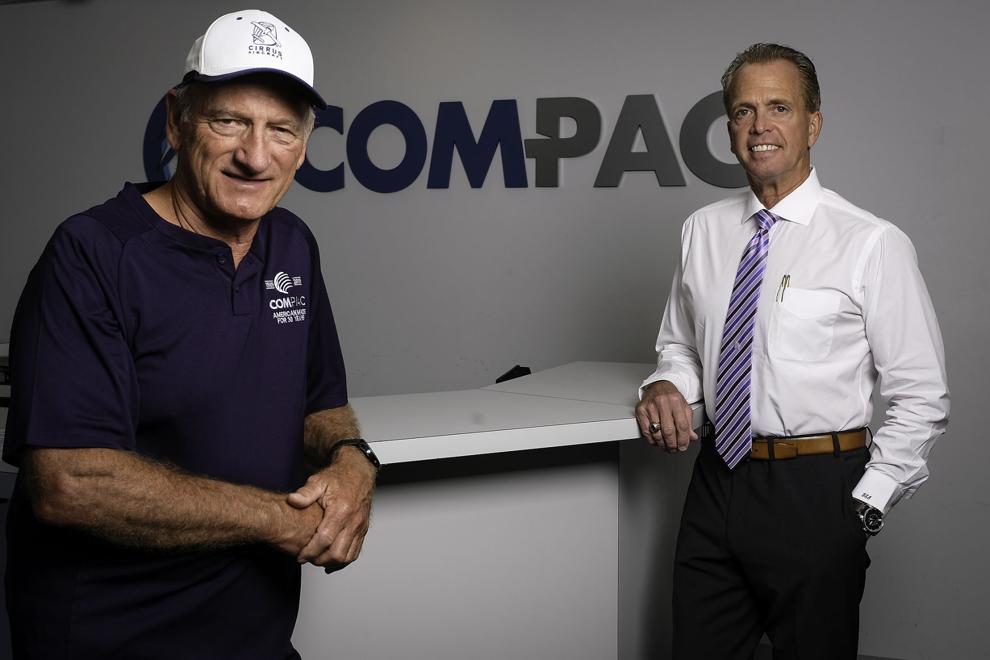 Greg Sprehe, president and founder of Compac International in Carbondale, and Don Wright, vice president of Compac, were in a unique position early on in the pandemic. 
Their business was swiftly deemed essential — and allowed to remain operational — because they manufacture lab specimen bags, such as ones used to transport nasal swabs used for COVID-19 testing, and coolers used to ship medical supplies at low temperatures, such as vaccines and insulin.
"It was important for us to stay open because the whole country needed those products," Greg said.
They accelerated production and put safety measures into place. They also prohibited visitors from entering the plant, took temperatures, required masks and added dividers between work stations to minimize the chance of an outbreak.
Even with all their precautions, Greg said they had a few cases of COVID among employees.
When manufacturers were about to release the vaccine, Compac was asked to provide shipping containers for the state of Illinois and vaccine providers.
Greg admits, as an engineer, he is a "science" guy. He knows that the country has risen to meet scientific challenges before — such as space travel or during World Wars I and II.
He sees the vaccine as America rising to meet another challenge.
He said he got the vaccine and encouraged their staff to also get vaccinated. When the Illinois National Guard offered to do a vaccine clinic at Compac, he easily said yes.
Greg, Don and other Compac officials recently had an online meeting with a pharmaceutical customer in Italy.
"Italy got banged pretty hard by COVID. Here we are, getting back to normal, and they are still masking, working remotely and taking precautions. It struck a chord with our workers," he said. "The difference is many Americans have been vaccinated."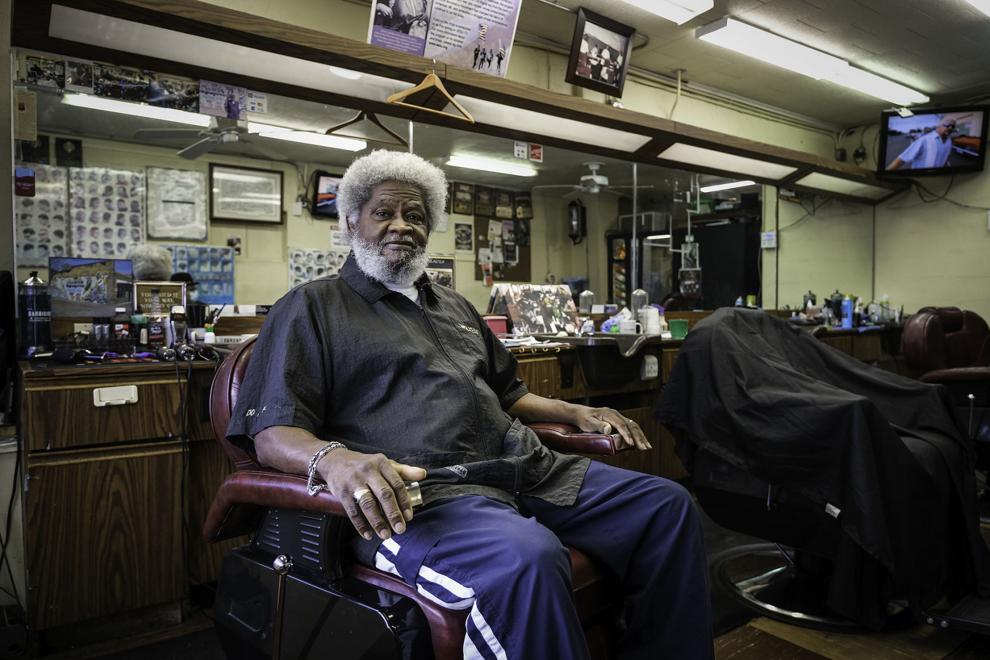 Kent Mason of Carbondale, a retired barber and owner of Arnette's Barbershop, did not want to get the COVID-19 vaccine, but one thing changed his mind: His grandchildren.
"I've got grandkids, and they are with us all the time," he said. "I did it because of them."
He understands that children cannot get the vaccine, but they can get sick from the virus. He said he wanted to keep them safe and spend time with them.
"I probably wouldn't have gotten vaccinated otherwise," he said.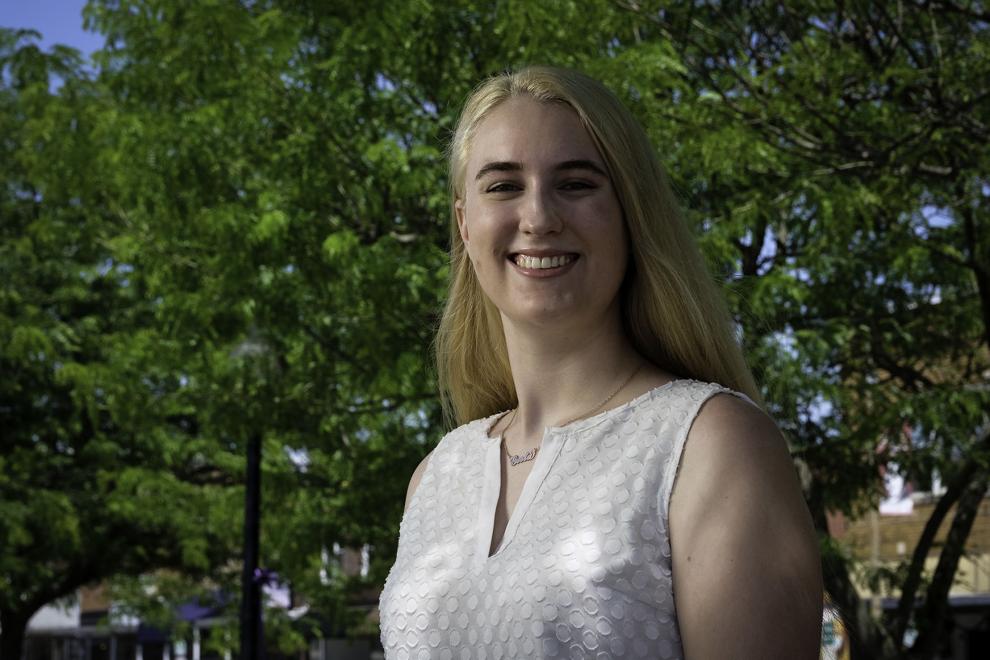 Once Illinois officials announced earlier this spring they would start letting 16- and 17-year-olds get vaccinated, Greta Ripperda, 17, of Murphysboro, took advantage of the eligibility change.
She got the jab so she could have a "normal" college experience, she said.
"This was my senior year and a lot of stuff from the school year was cancelled or pushed back," she said.
She is headed to University of Missouri at Columbia to study journalism in the fall. She wants to go to college in person and come home to visit without getting any of her family members sick.
"I think most young people have the idea that having COVID antibodies mean they don't need the vaccine. COVID antibodies may not last. The vaccine grants immunity much longer. It would be so much more reasonable and safer if young people get vaccinated," she said.