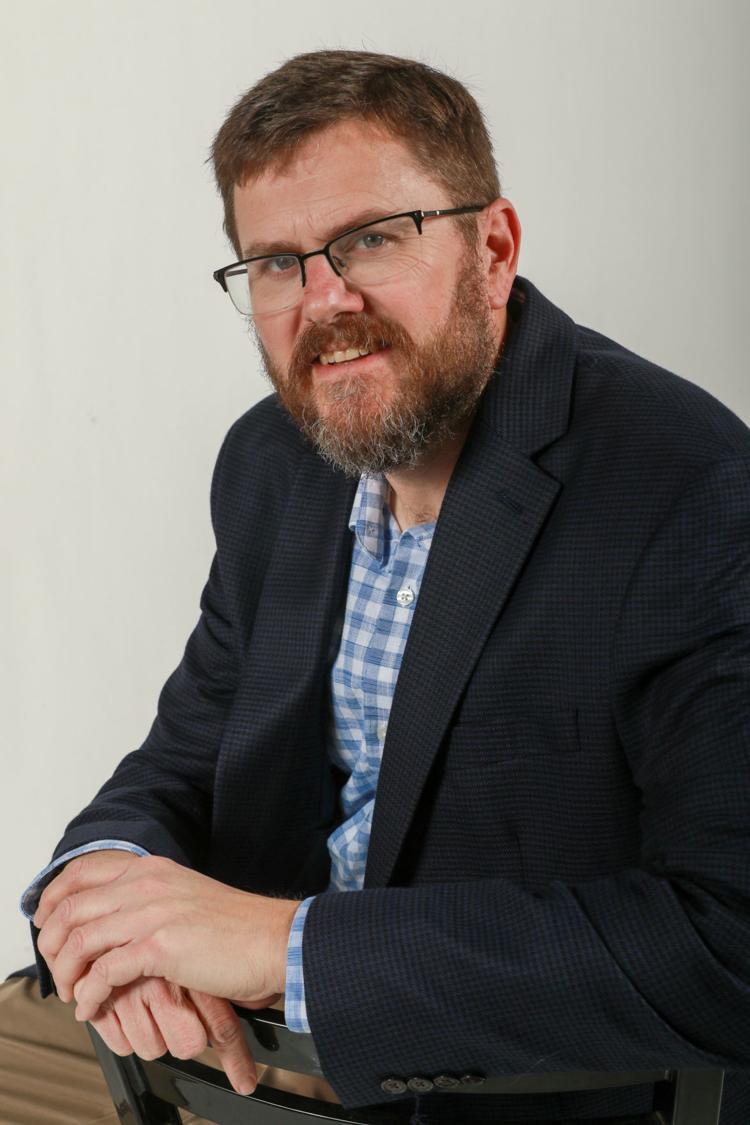 Earlier this month, I sat within feet of a 29-year-old man who then stood accused of raping an 8-year-old girl. The scene filled me with plenty of unease wondering if I would be called to stand in judgment of him.
I had been summoned for jury duty in Lake County criminal court near my home in Northwest Indiana, and I was three potential jurors away from being interviewed by prosecutors and the defense attorney for the final jury panel.
I felt great relief, for a host of reasons, when that jury panel was finalized before it was my turn to be questioned for possible service.
The last thing any loving parent wants to do is sit through multiple days of testimony about one of the most horrific things that can be done to a child.
So a clear burden fell from my figurative shoulders as I walked free from Lake County Court in Crown Point, Indiana, that day in early November.
It may be similar to the sensation many of us feel when we read about sex offenses in newspaper headlines or hear the stories on broadcast news.
"Thank God that's not happening in my world, to my kids, to my family," we may say to ourselves.
But sex offenses, and just as importantly how our society deals with both offenders and victims, is something our society can't ignore.
It's why newspapers and online media companies throughout the Midwest are pledging to do a deep dive throughout the new year into a multitude of issues, social impacts and struggles our society faces in dealing with sex offenders and their crimes.
The participating news agencies are all part of Lee Enterprises Midwest reporting team, of which I am the regional editor. The team includes The Southern Illinoisan.
Throughout the Midwest, the ongoing project will be shining a white-hot spotlight on sex offenses, including public sex offender registries that require convicted parties to register their addresses after they have served time in prison or other terms of criminal sentences.
Our first week of coverage includes a look within the local news markets at the history and effectiveness, in the eyes of law enforcement and others, of these public registries.
Throughout the project, we'll introduce the reader to the public information available on convicted sex offenders and their crimes — but also review how effective our laws and processes are for protecting victims or even identifying or preventing such crimes.
How is our legal system, and society in general, dealing with this difficult issue, and are the strategies and tools we're using effective or providing a false sense of security?
Our first week of coverage also includes an important look into the impact COVID-19 is having on sex offenses throughout our communities.
Is the global pandemic forcing more of these offenses into the shadows of isolation while more children are sheltering in place?
Our first week also includes an online video, documenting an Indiana police officer's experience during a recent shift in which he drove to the homes of registered sex offenders to ensure they were following the terms of residency restriction laws.
Future reports throughout the year will review residency restrictions imposed on sex offenders — and whether they are effective in actually keeping our children, and society as a whole, safer.
We'll also look at other aspects of crime and punishment of sex offenses — and how it compares to other types of crime.
In the case of the jury pool that I nearly became a part of, that defendant, Donovan Wilson, 29, of Gary, Indiana, was found guilty of felony child molesting and could face 20 to 40 years upon sentencing. Wilson, like many offenders convicted of such crimes, will be required to list his address on the public sex offender registry established by Indiana law after he completes any prescribed prison sentence.
That means his name, photo and street address will become part of the public record for years to come.
His conviction followed what was surely difficult testimony for jurors to hear, including from the 8-year-old girl's mother, who testified she walked in on Wilson raping her daughter at their Gary home.
That testimony also included verification that DNA evidence tied Wilson directly to the crime.
No one with intact moral faculties wants to bear witness to such information or, worse yet, see something like this happen to their children or other loved ones or friends.
But can we afford to completely look away?
As we apply a spotlight to the important circumstances, laws and layers of these offenses, we hope to do more than just provide information to our readers, though that is one of our key roles as journalists. We also hope the project inspires a conversation that helps our society better handle sex crimes, including ways of preventing them to begin with.
Social ills, regardless of how hideous or reprehensible, won't improve by simply turning away.
Lee Enterprises Midwest Editor Marc Chase can be reached at marc.chase@nwi.com. The opinions are the writer's.