At racial justice rallies across Southern Illinois in recent days, protesters' chants of "black lives matter" have been countered by people critical of the movement, who are most often white, retorting that "all lives matter."
A panel of Southern Illinoisans took on the question of what it means when social justice advocates say "black lives matter" — which has spawned a national Black Lives Matter movement — and how they perceive the meaning of the "all lives matter" response.
"I personally feel that 'all lives matter' is a response to just hush us from saying 'black lives matter,'" said Matthew Wilson, an African American of Carbondale who sits on the board of the Boys & Girls Clubs of Southern Illinois. Wilson said that fighting for racial equality for black people does not mean that their lives are more valued than others — it means there's a problem in America with systemic racism that specifically affects African Americans, and it needs to be addressed. "We're not saying black lives only matter," he said. "We're saying black lives matter, also — period."
Wilson was speaking on Friday as part of a panel discussion hosted by the city of Marion and its Cultural and Civic Center. The panelists spoke to an empty room because of COVID-19 social distancing restrictions. "Race in Southern Illinois: A Discussion Panel" was broadcast Wednesday evening on the civic center's Facebook page. Executive Director Josh Benson, who served as moderator, said he hoped the event helped extend "some understanding and empathy and knowledge toward everything that's going on right now in this world." 
Larry Barnett, a retired Carbondale District 95 educator and pastor of St. John Praise & Worship Center in Pulaski, and an African American, said that people who feel the need to yell back "all lives matter" when they hear chants of "black lives matter" are seeking to minimize the damages that racism has caused people of color. He said that it's somewhat like another phrase that he's heard white people use in the face of claims of discrimination in workplaces and other settings — "there they go again." It's "a slight of hand, an illusion, a distraction," he said, that moves the focus away from investigating and addressing the prejudicial policies or people in question.
John Holst, pastor of Zion United Church of Christ in Marion, who is white, said that, to him, the phrase "black lives matter" means that African Americans want and need to be heard. "All lives matter," in the manner it is typically spoken, is an "empty retort," he said. "It's just 'be quiet,'" he said of how the phrase is used to shut down conversations about systemic racism. "And that's the part where we can't even get to the point of having a conversation."
Linda Flowers, a retired Carbondale District 95 educator and president of the Carbondale branch NAACP, said that "maybe it's more than 'just shut up.'"
"For some of the very conservative people who say they are pro-life, seeing George Floyd get murdered there meant nothing to them," she said. "So even though they say, 'all lives matter,' to them, they don't."
Jared Gravatt, owner of Crown Brew Coffee Co., who is white, said he hears the "all lives matter" retort a lot in Southern Illinois, and finds it disappointing. "If I broke my arm and went to the doctor, and the doctor was like 'All bones matter,' I would think he was stupid," Gravatt said. "Because right now my arm is broken and it needs care and attention." Gravatt said that too many white people fail to understand systemic racism and actively work to address it. "Being not racist is not enough," he said. "We have to be anti-racist, especially as a (majority) white community." It's important that white people, granted certain privileges based solely on the color of their skin, "are actually listening to what's happening right now and not putting our head in the sand during this hour," he said.
The panelists covered a variety of topics over the nearly two-hour discussion. 
Barnett said that one thing that's important is to first recognize that systemic racism is real and still an issue regionally and nationally, so that it can be addressed. Many people tend to think it's "wrong or dirty" to talk about matters of race, in terms of celebrating diversity, as well as acknowledging that some people are judged unfairly based on the color of their skin.
"I have this problem with people in America," he said. "I think that when we look at what's going on, when we look at what happened to George Floyd, when we look at Ahmaud Arbery, when we look at Breonna Taylor … we have people who will say, 'Well, I don't see color,'" he said. "And that's just not true — it's just not true. ... You can't tell me you don't see a black man when I walk into a room."
Darrell Wimberly, dean of students at Marion High School and pastor at East Liberty Christian Church, and who is African American, said it's important to note that what happened with Floyd "didn't just happen." Derek Chauvin, the white police officer who has been charged with second-degree murder and second-degree manslaughter in Floyd's death, had numerous prior complaints filed against him. He said police departments need to do a better job of identifying problems with officers early on, and not just sweeping them under the rug. Wimberly said he appreciates that police officers have dangerous jobs, and he is opposed to rioting and looting that has taken place in some cities in the wake of hours of peaceful protests. But he also wonders if white people are being genuine when they say they would otherwise listen.
"My question would be, would you listen, white America, if they didn't do it that way? Would you listen?" Wimberly said. "In other words, does it take that much to get the point across? Because I think that's a very valid question."
Flowers said that "America has a memory problem and is in denial."
"The race problem is not a new problem, it's as old as the United States of America," she said. "And right now, as we look at our young people and they're out protesting, some Americans are, oh, they're just traumatized and they don't understand why this is happening.
"And part of it is because we don't know our history. We don't know America's history. What I would want for the people in Southern Illinois right now is to know your history."
Southern Illinoisans hold demonstrations in response to George Floyd's death
'Sharing the love': Demonstrators in Marion march for equality, peace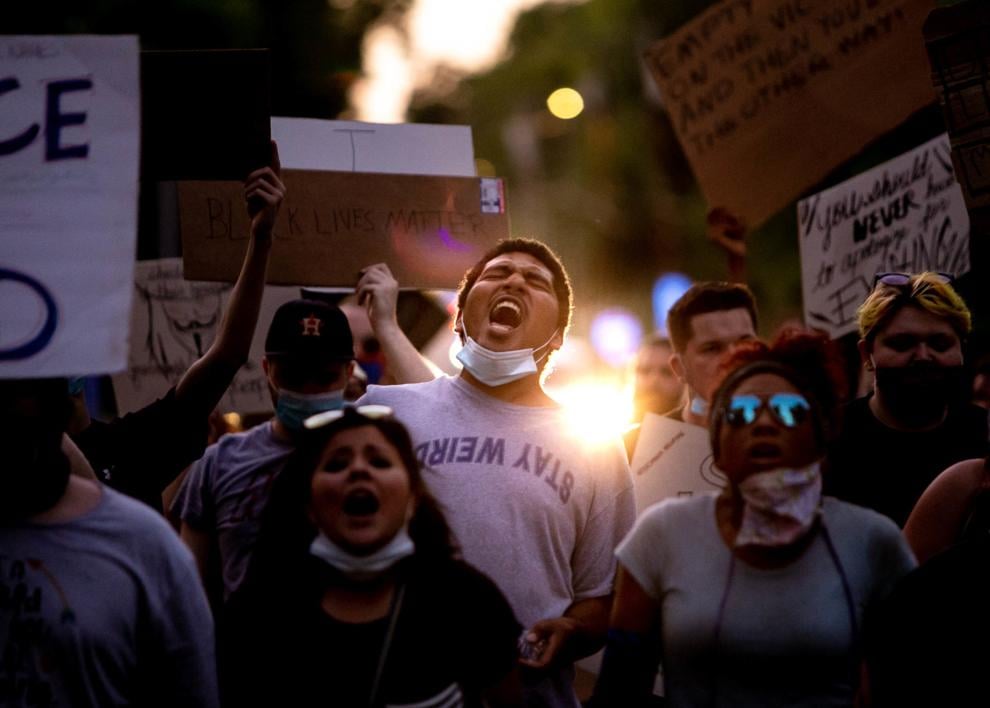 'Sharing the love': Demonstrators in Marion march for equality, peace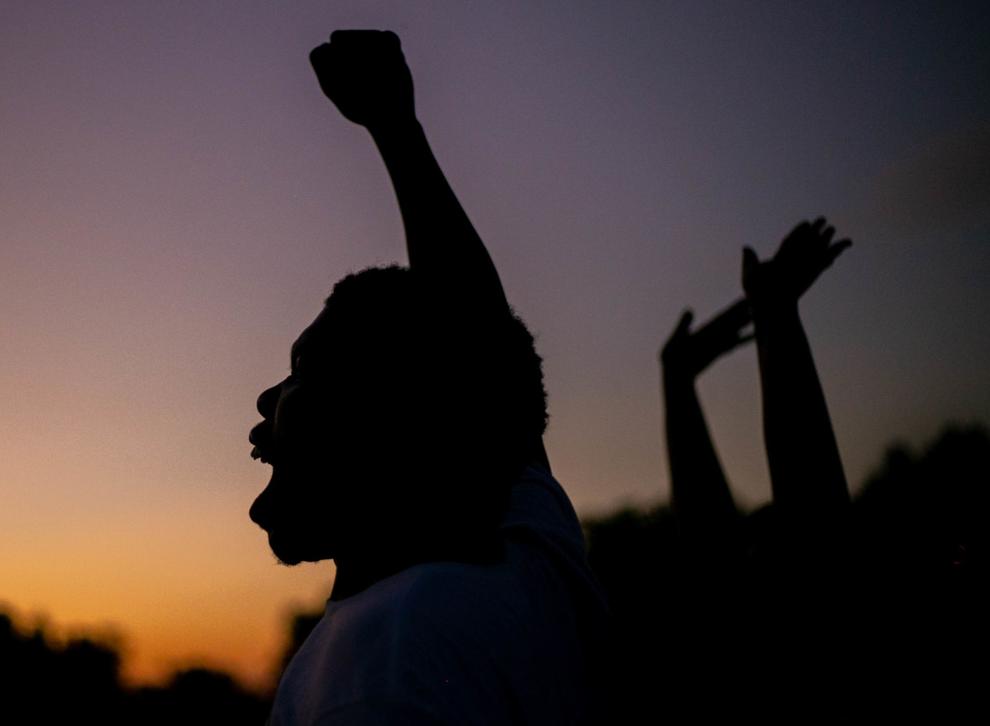 'Sharing the love': Demonstrators in Marion march for equality, peace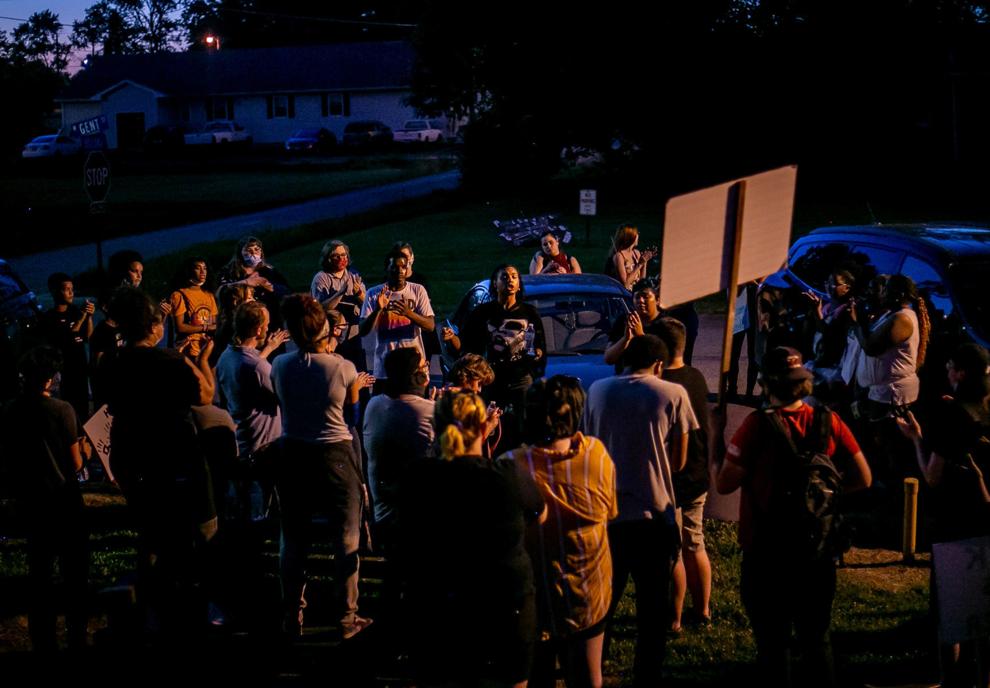 'Sharing the love': Demonstrators in Marion march for equality, peace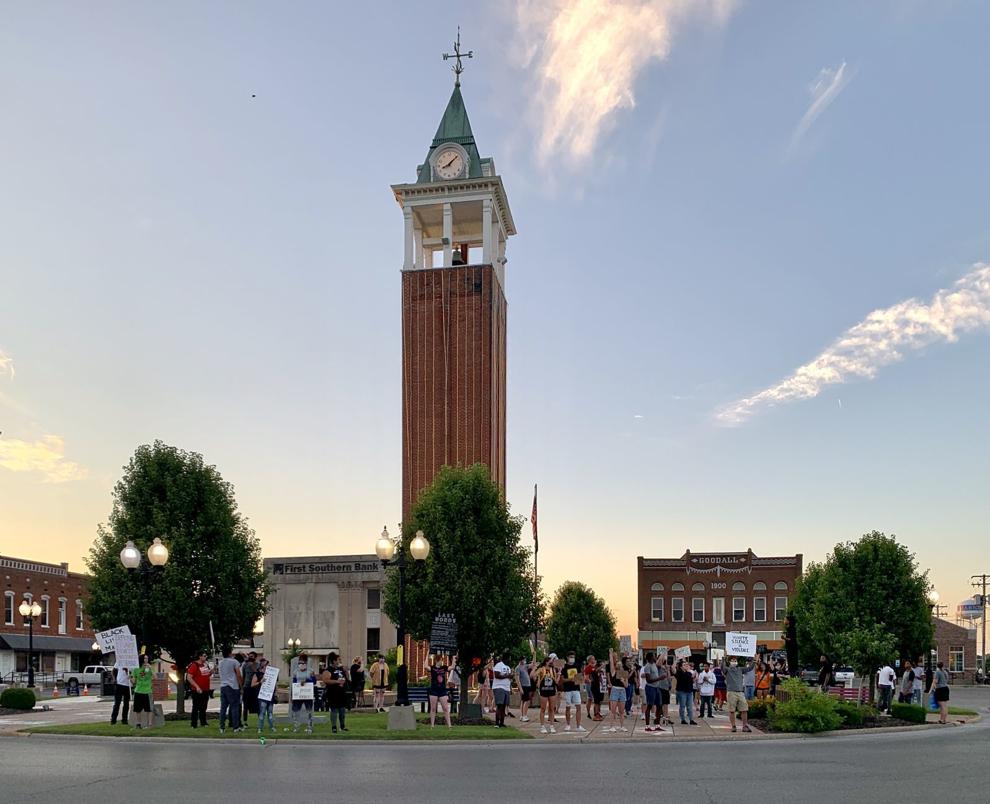 'Sharing the love': Demonstrators in Marion march for equality, peace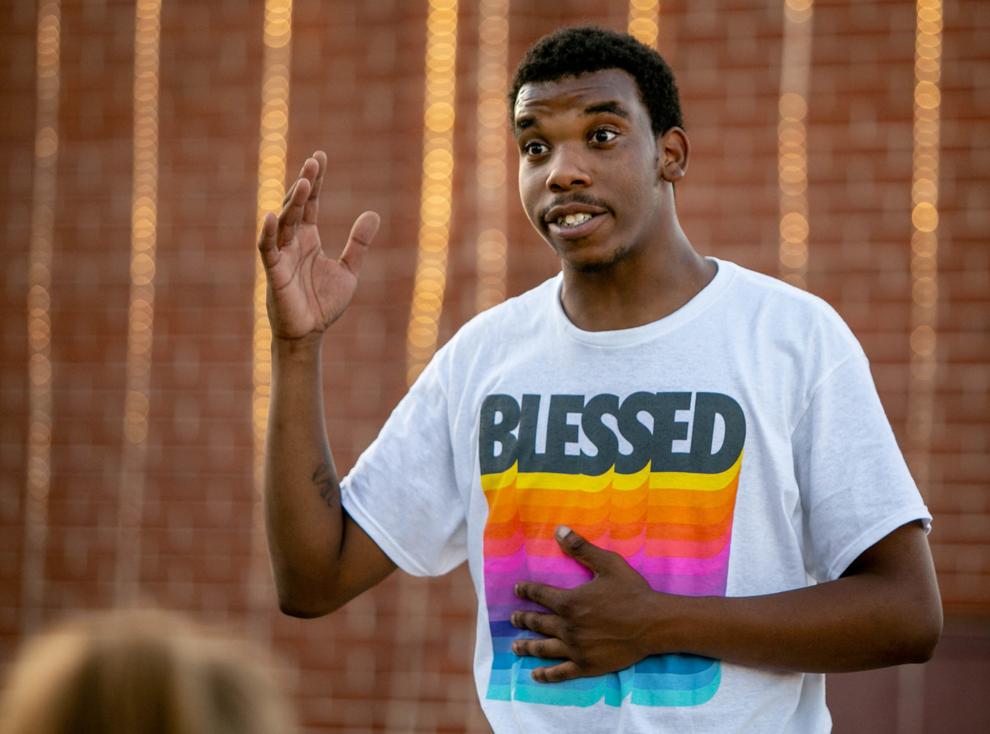 'Sharing the love': Demonstrators in Marion march for equality, peace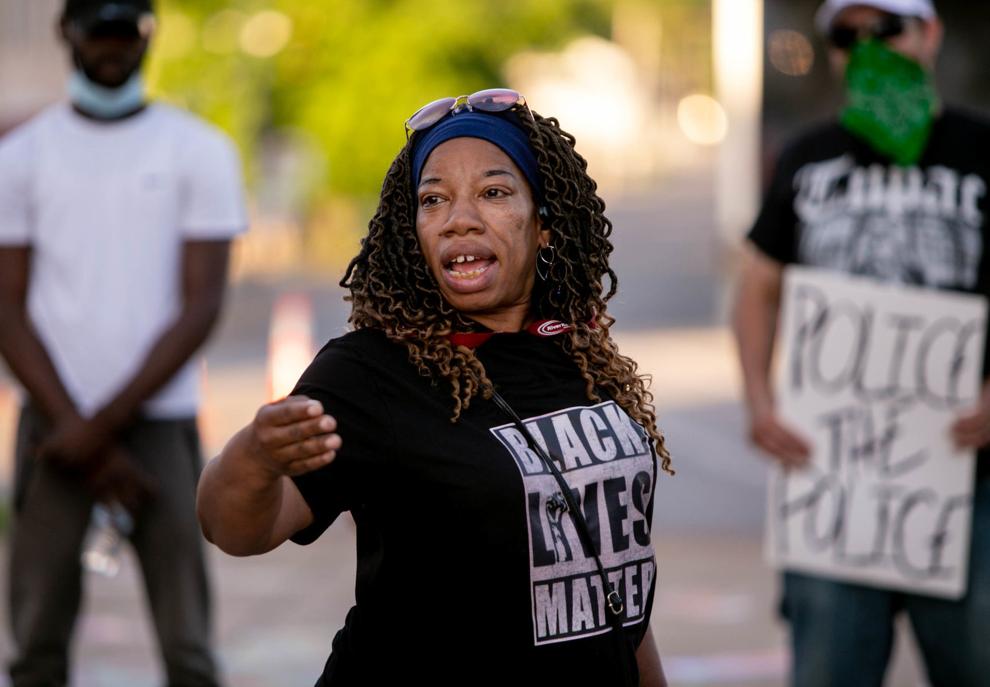 'Sharing the love': Demonstrators in Marion march for equality, peace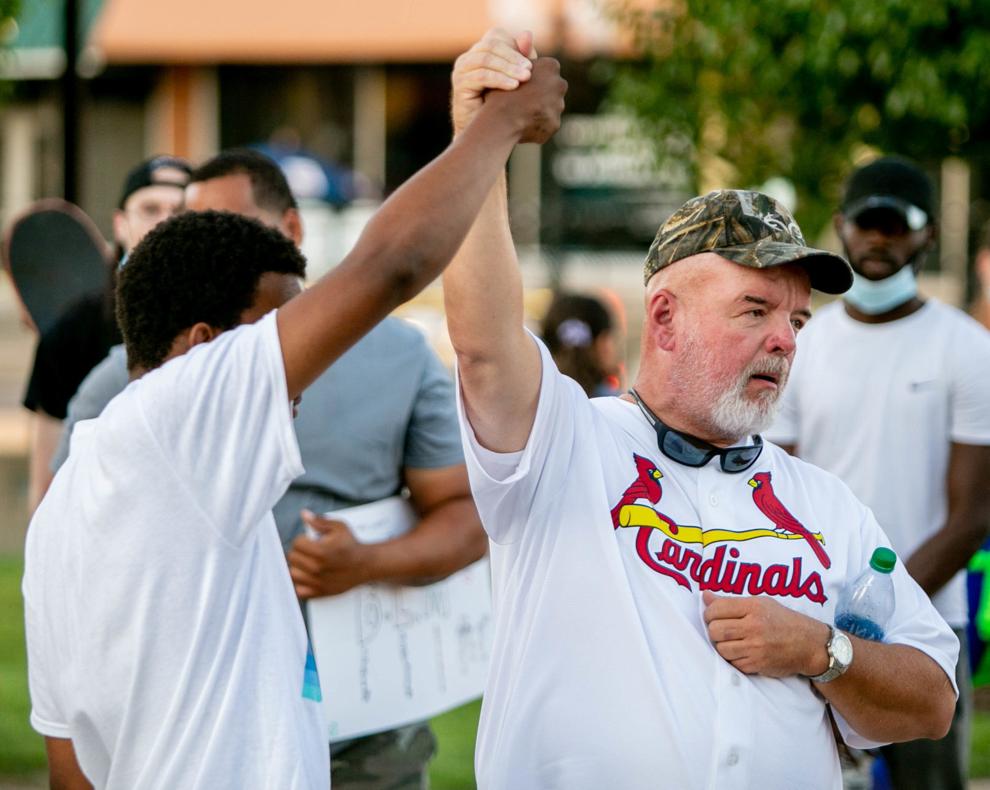 'Sharing the love': Demonstrators in Marion march for equality, peace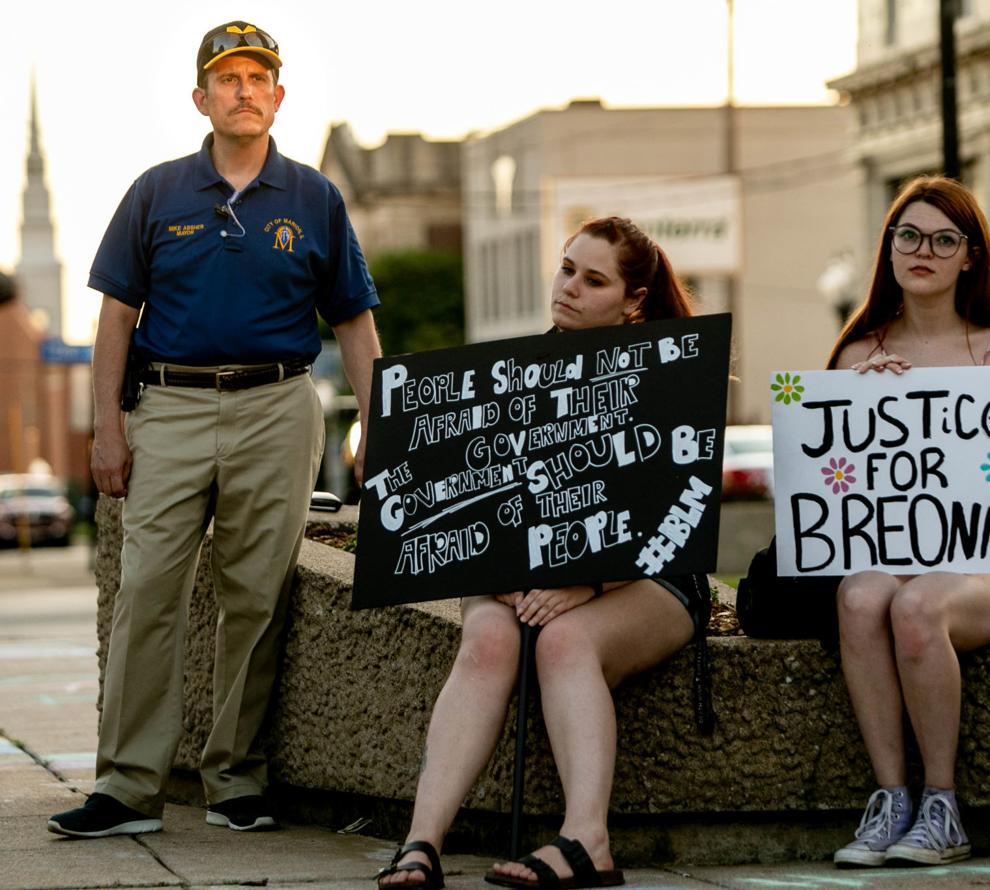 'Sharing the love': Demonstrators in Marion march for equality, peace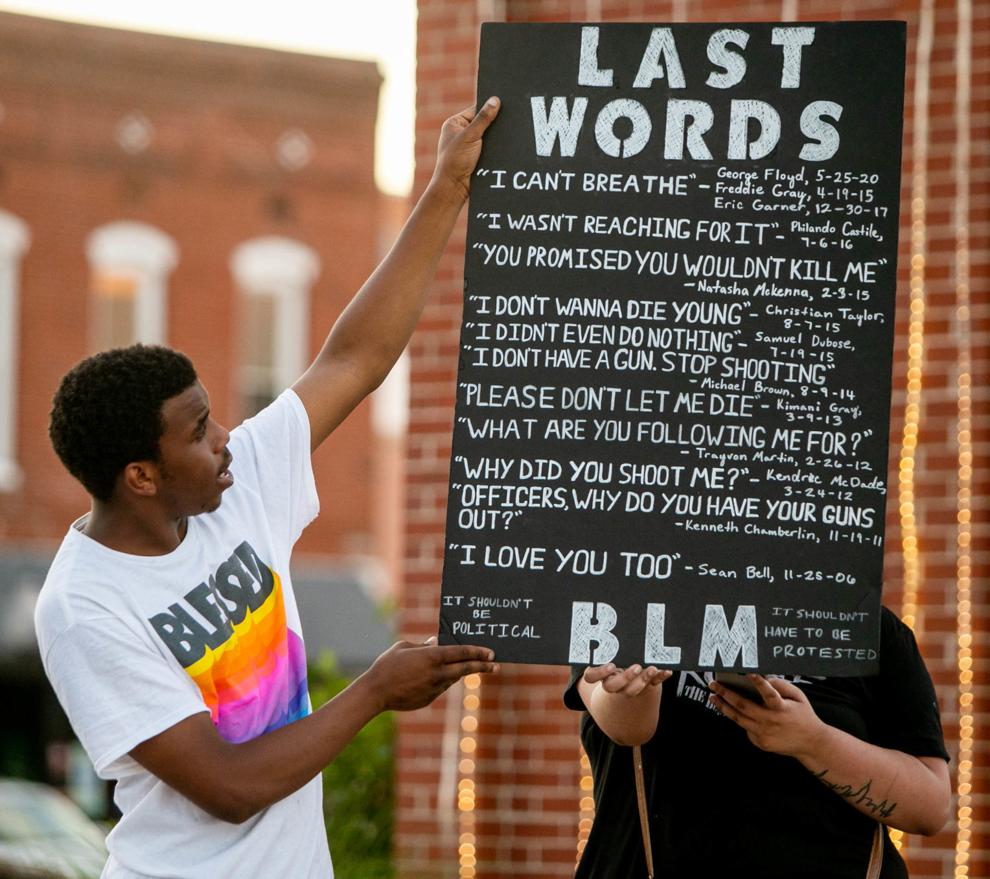 'Sharing the love': Demonstrators in Marion march for equality, peace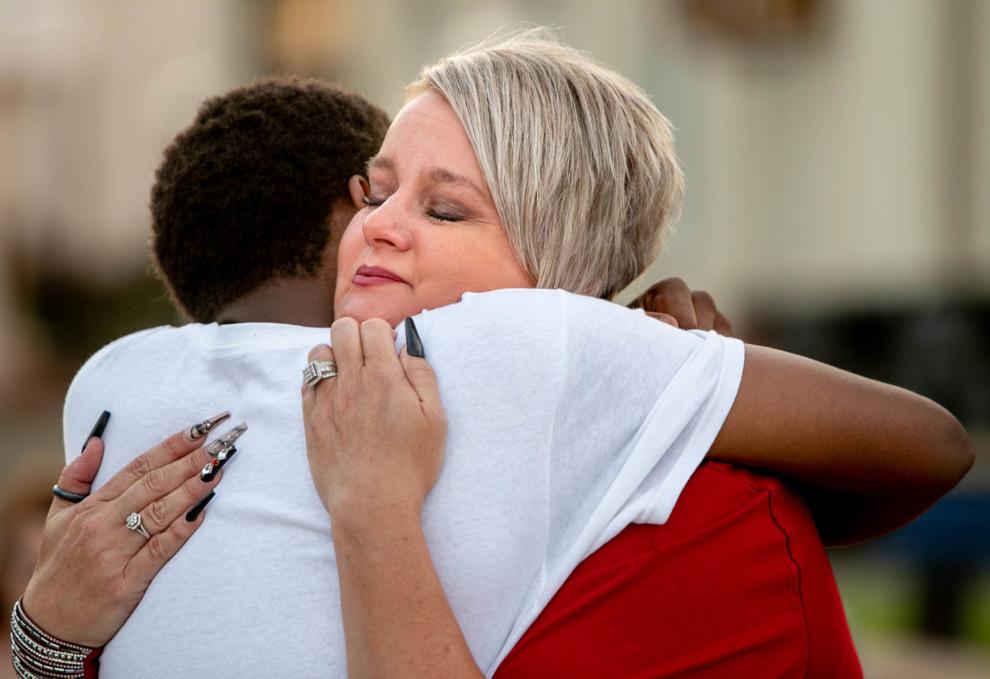 'Sharing the love': Demonstrators in Marion march for equality, peace
'Sharing the love': Demonstrators in Marion march for equality, peace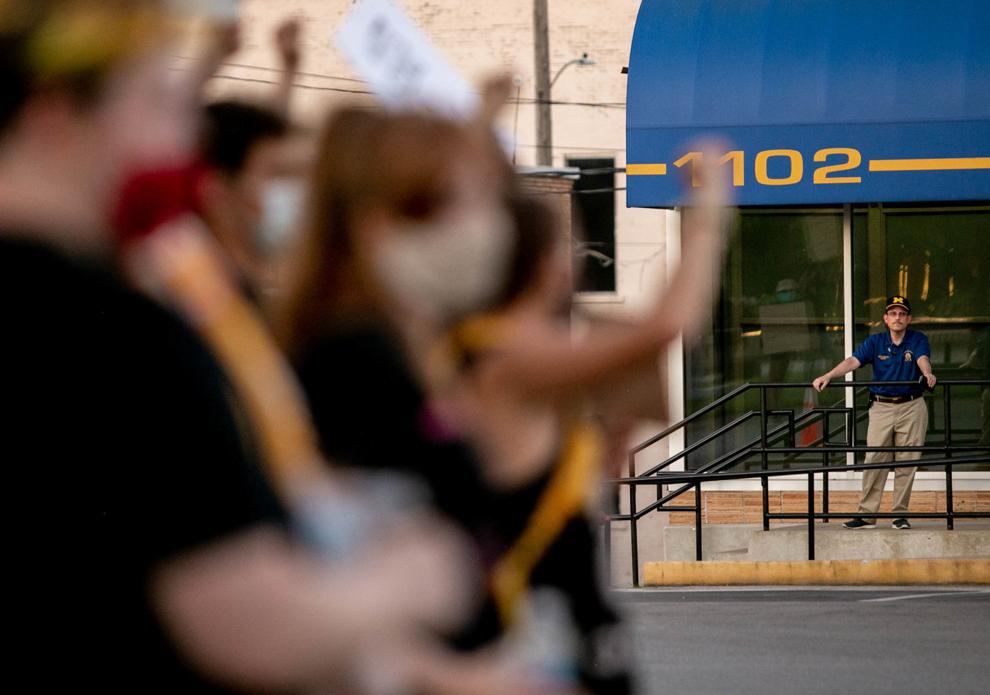 'Sharing the love': Demonstrators in Marion march for equality, peace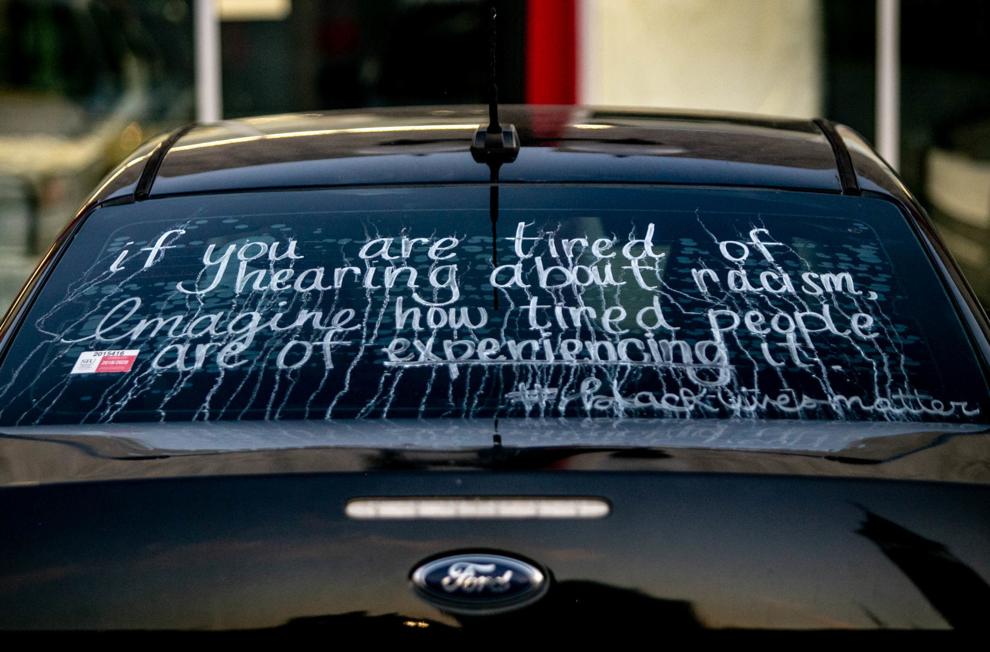 'Sharing the love': Demonstrators in Marion march for equality, peace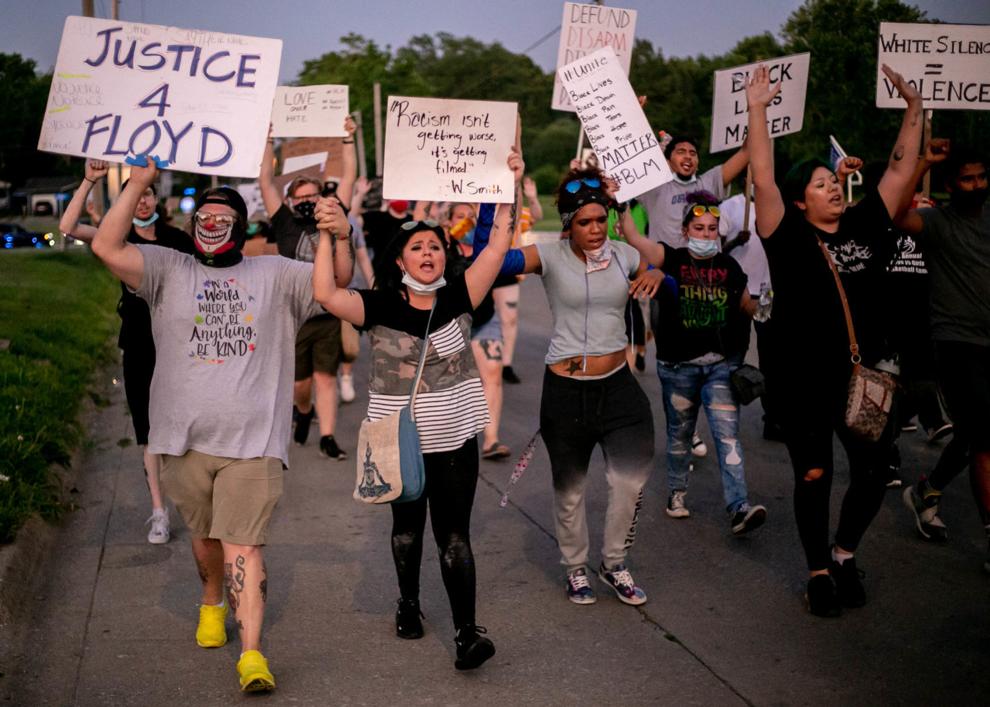 'Sharing the love': Demonstrators in Marion march for equality, peace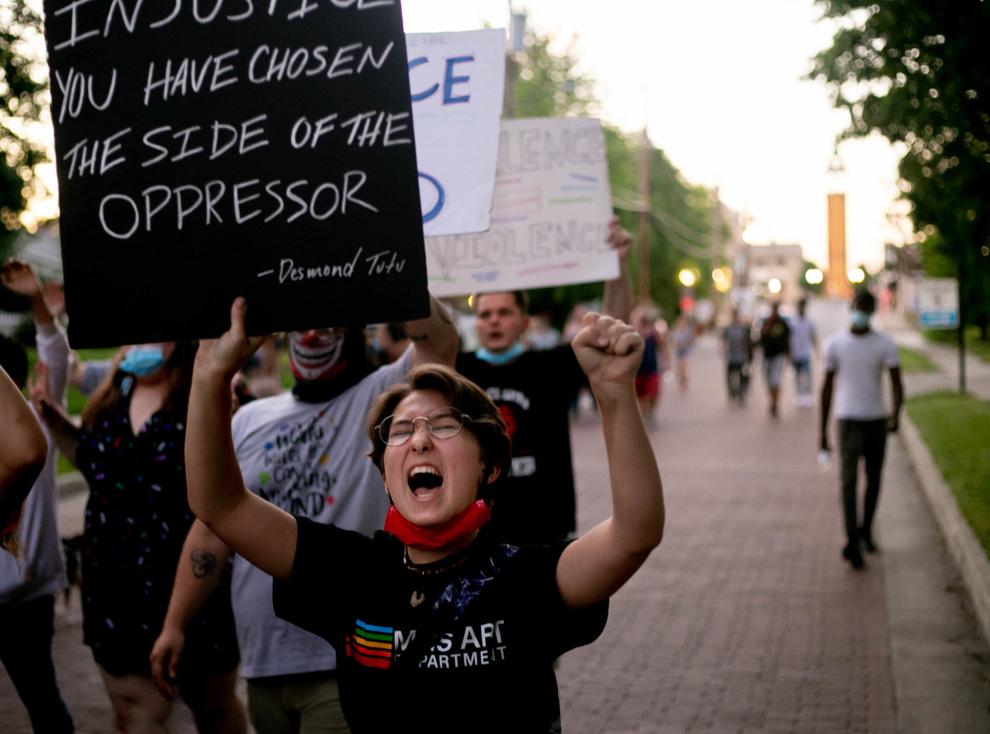 'Sharing the love': Demonstrators in Marion march for equality, peace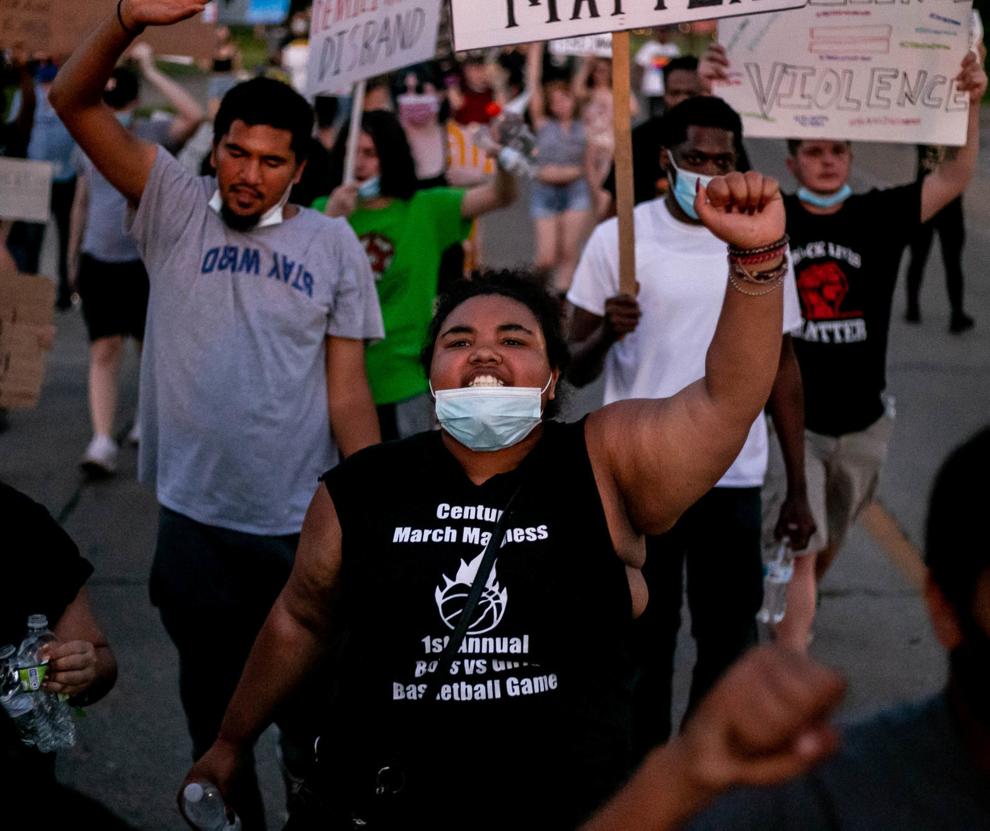 'Sharing the love': Demonstrators in Marion march for equality, peace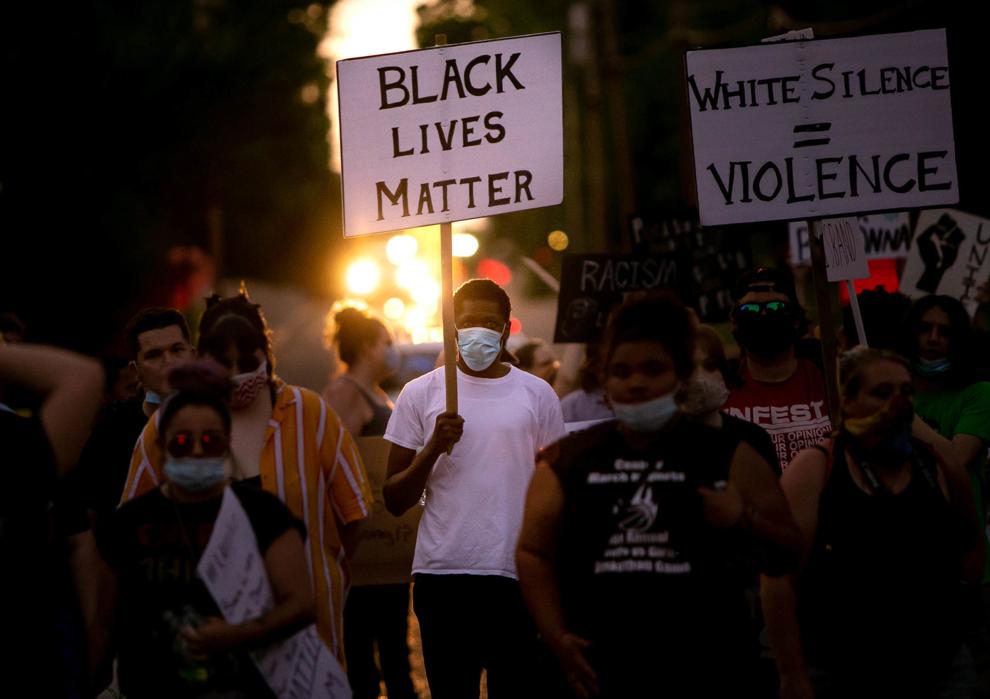 'Sharing the love': Demonstrators in Marion march for equality, peace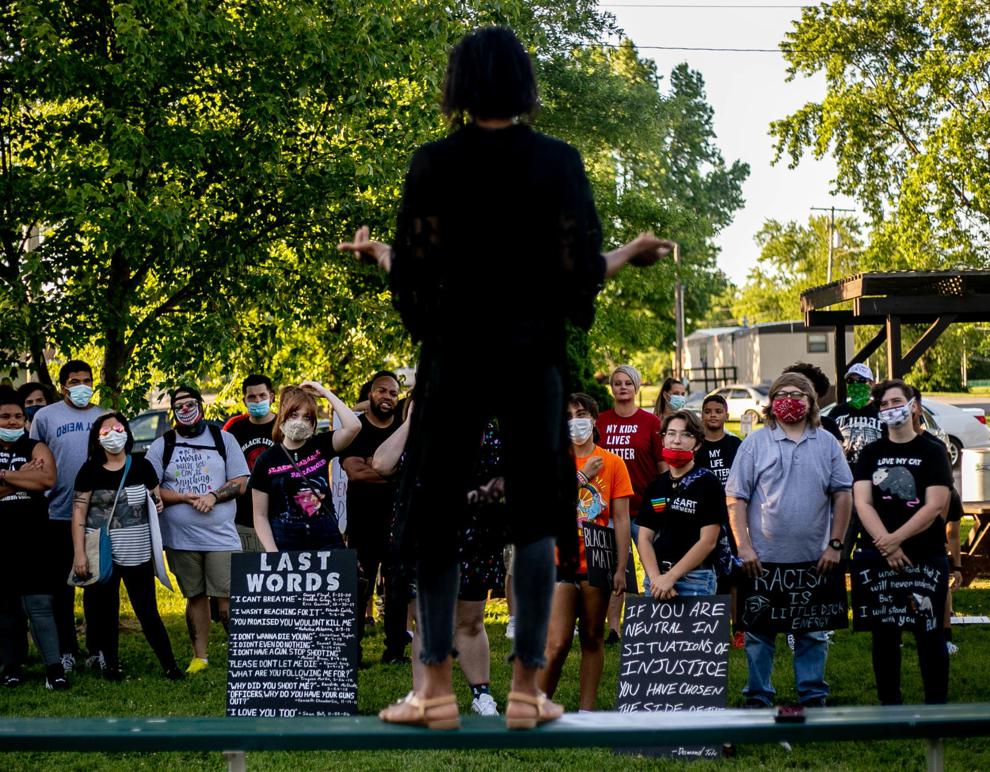 'Sharing the love': Demonstrators in Marion march for equality, peace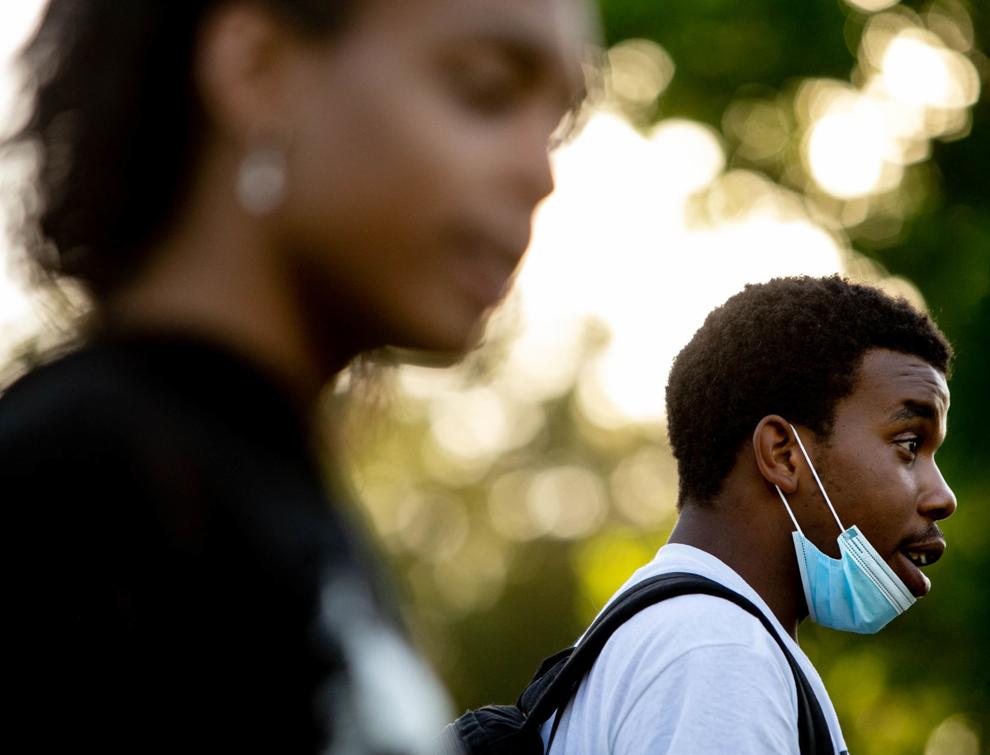 'Sharing the love': Demonstrators in Marion march for equality, peace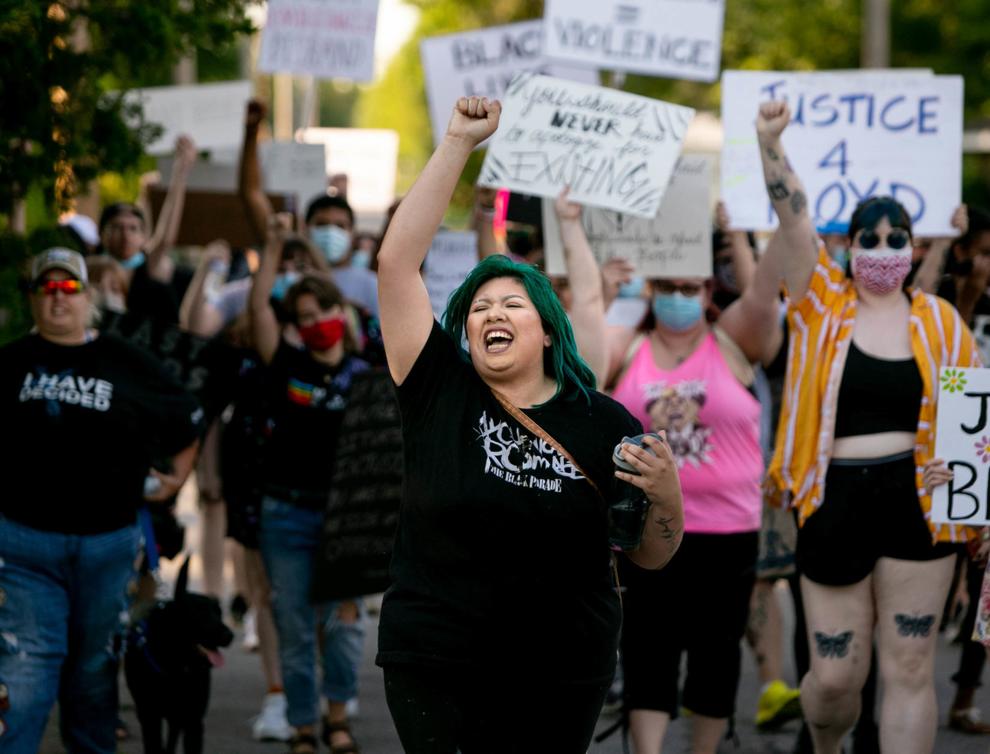 'Sharing the love': Demonstrators in Marion march for equality, peace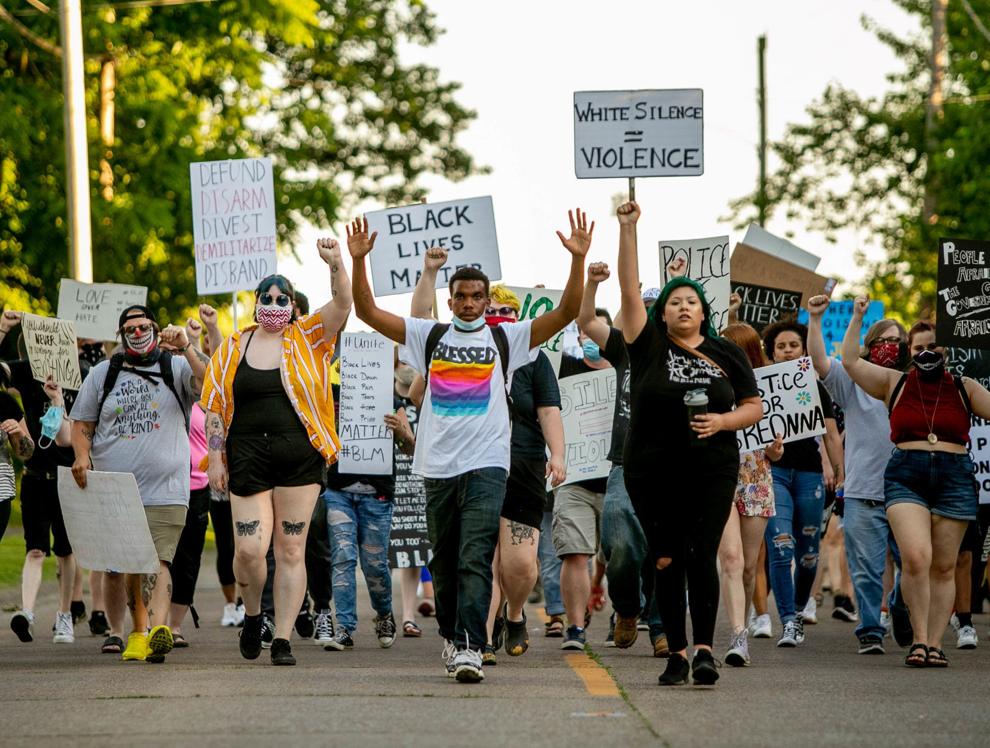 'Sharing the love': Demonstrators in Marion march for equality, peace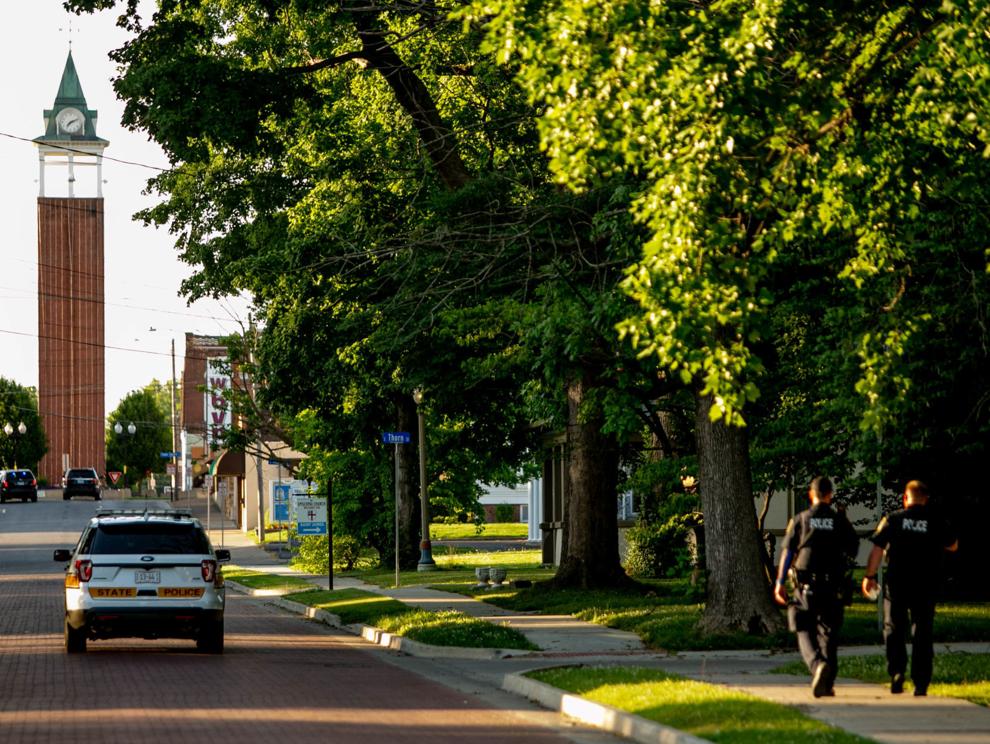 'Sharing the love': Demonstrators in Marion march for equality, peace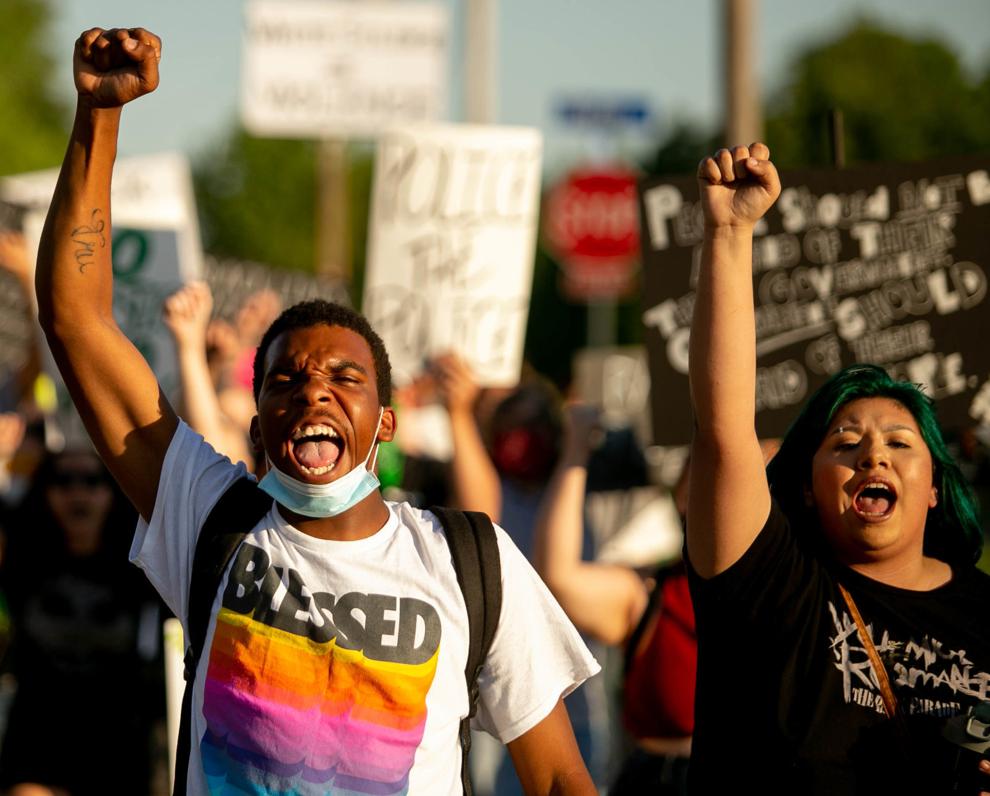 'Sharing the love': Demonstrators in Marion march for equality, peace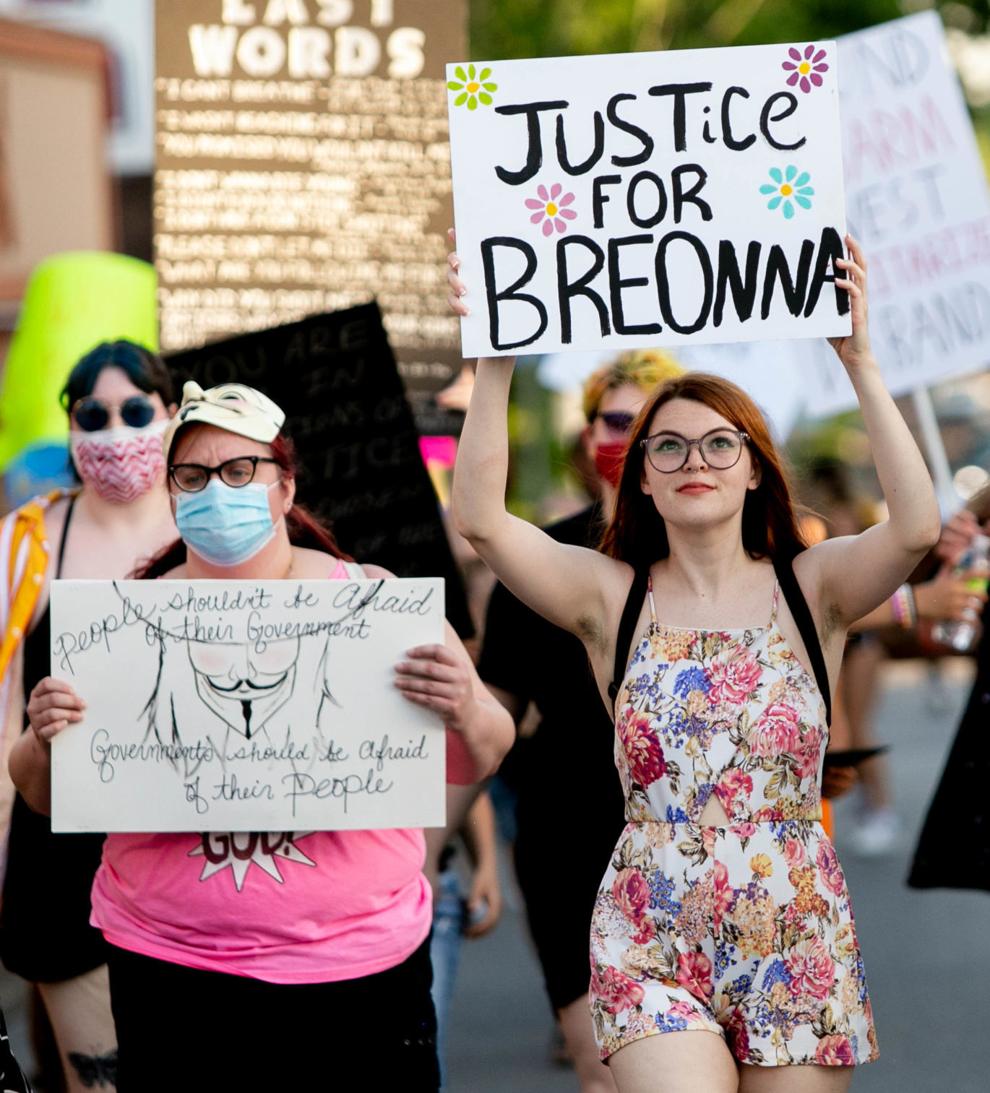 'Sharing the love': Demonstrators in Marion march for equality, peace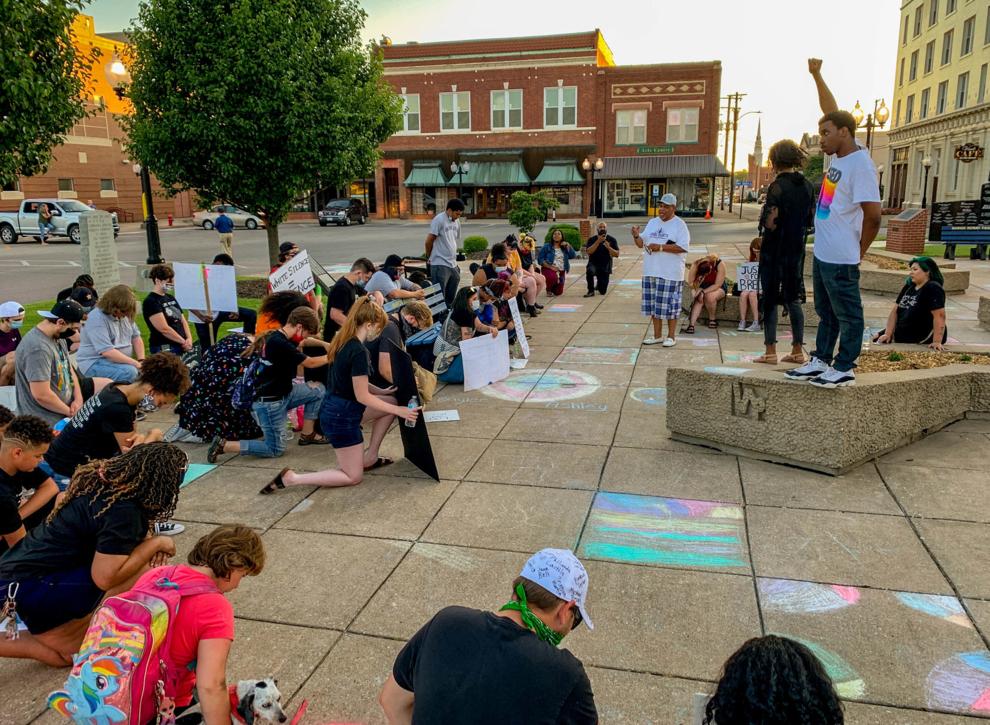 'Sharing the love': Demonstrators in Marion march for equality, peace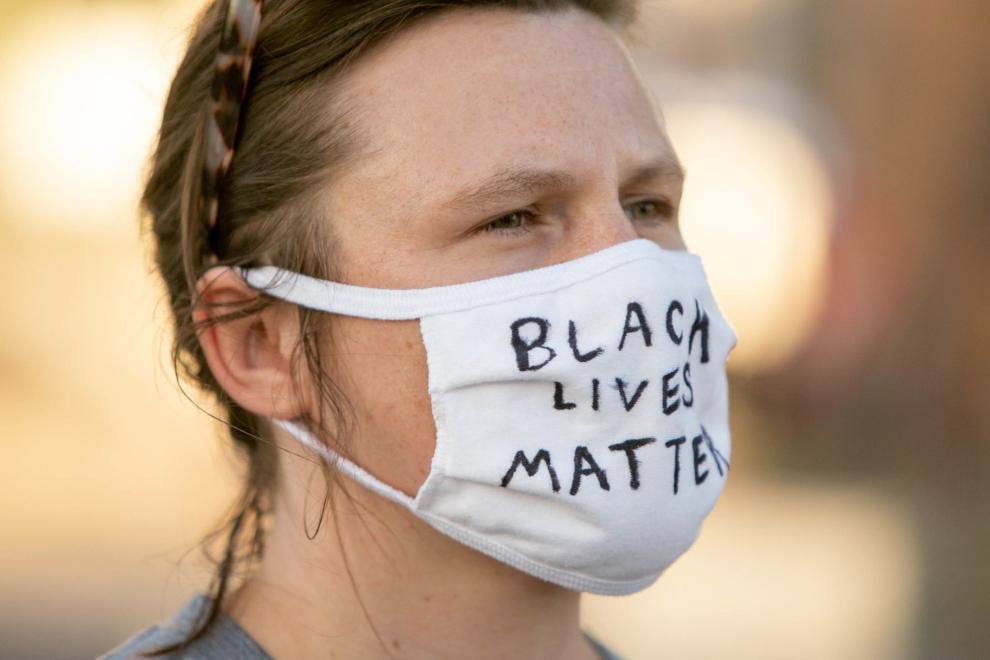 'Sharing the love': Demonstrators in Marion march for equality, peace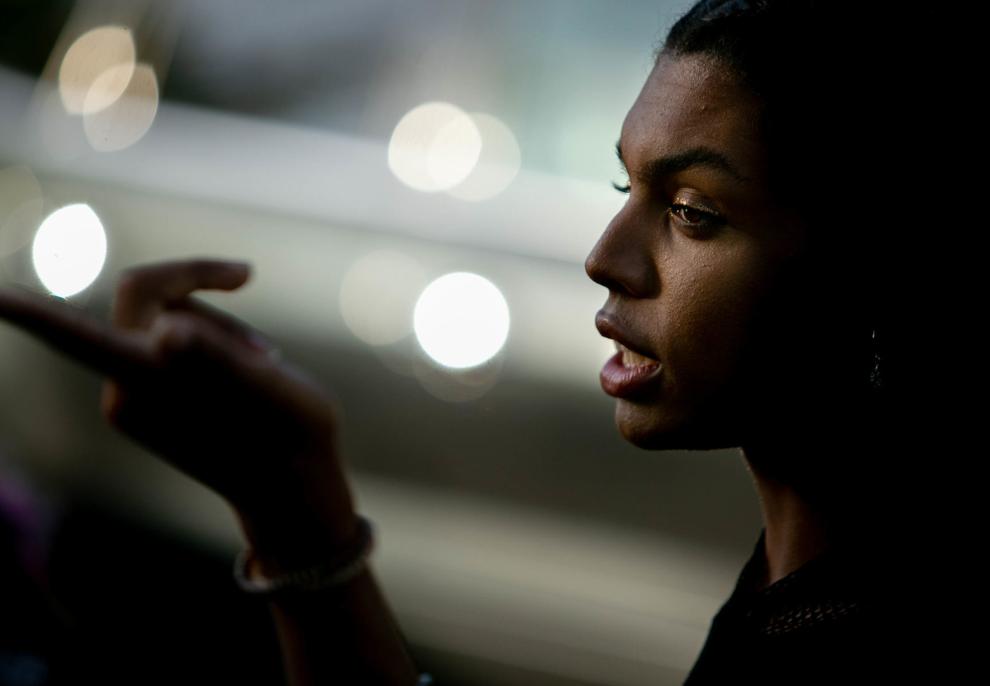 Carbondale educators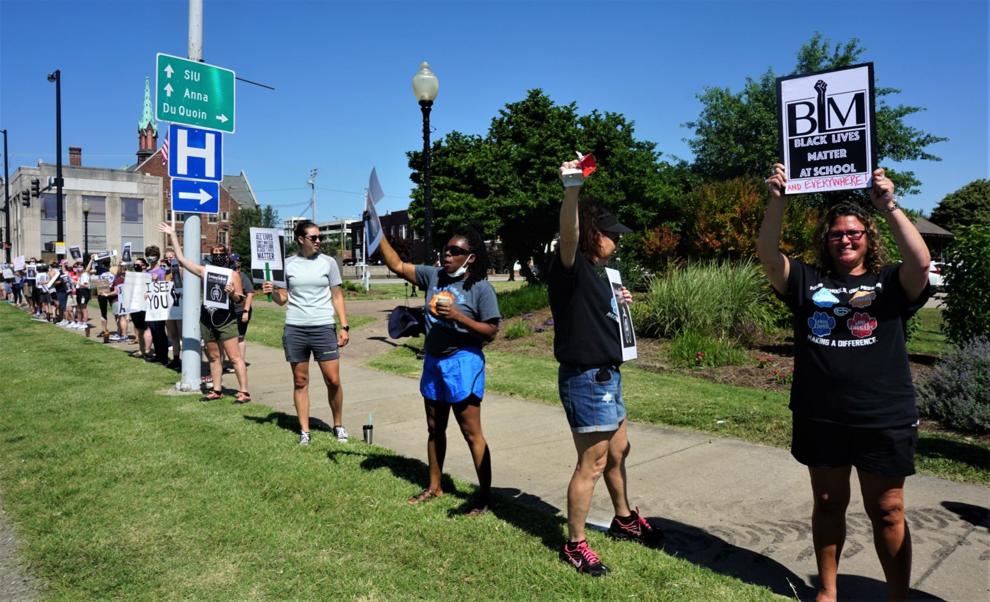 Drive-thru protest in Carbondale for George Floyd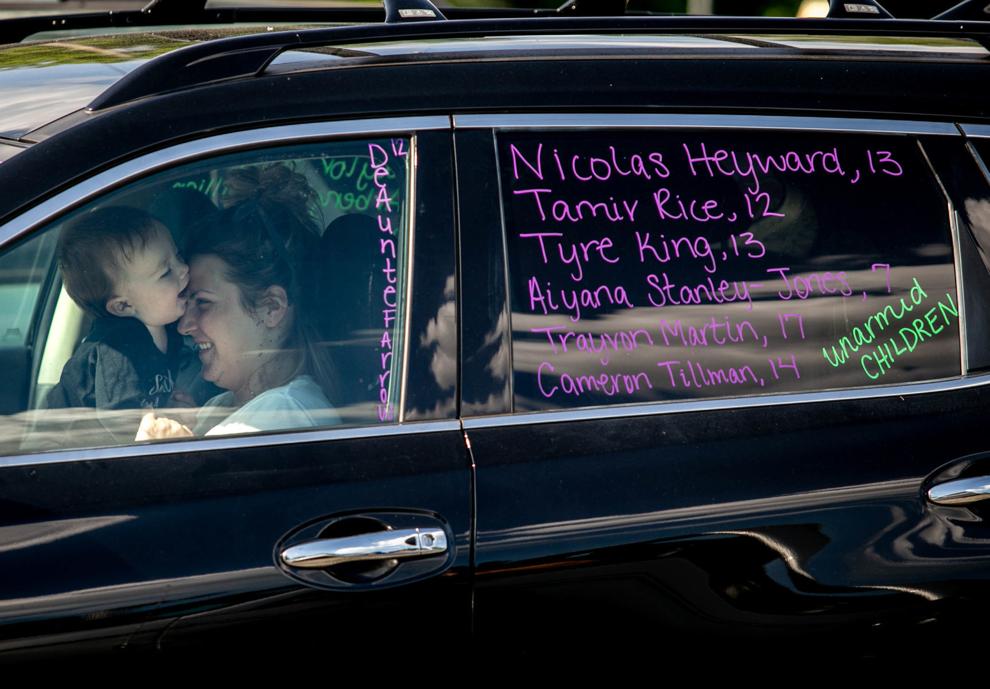 Drive-thru protest in Carbondale for George Floyd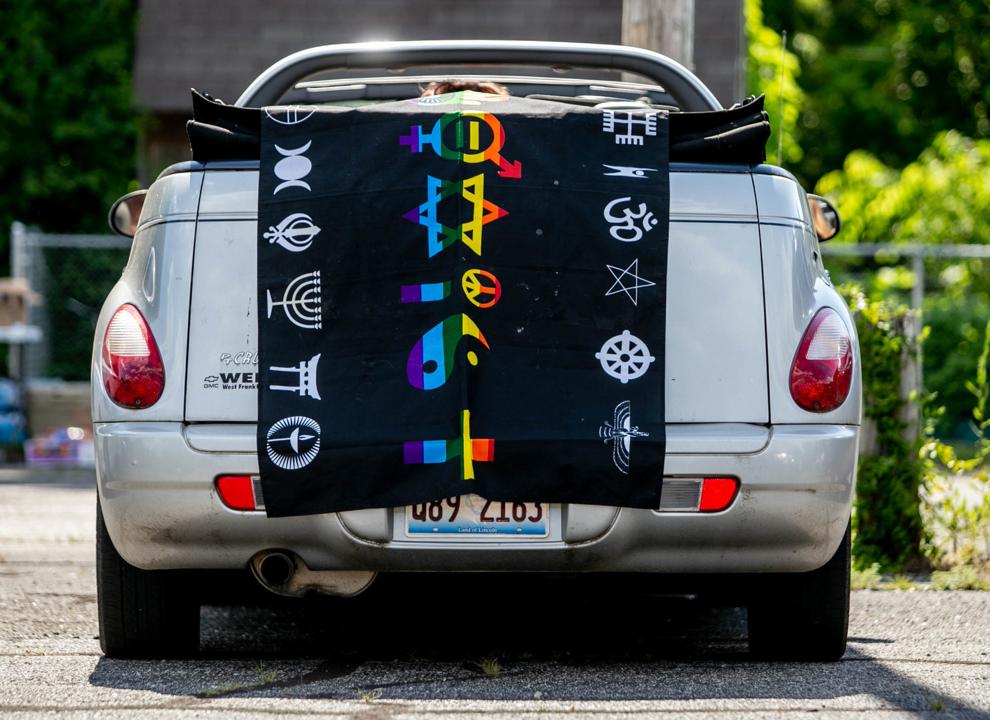 Drive-thru protest in Carbondale for George Floyd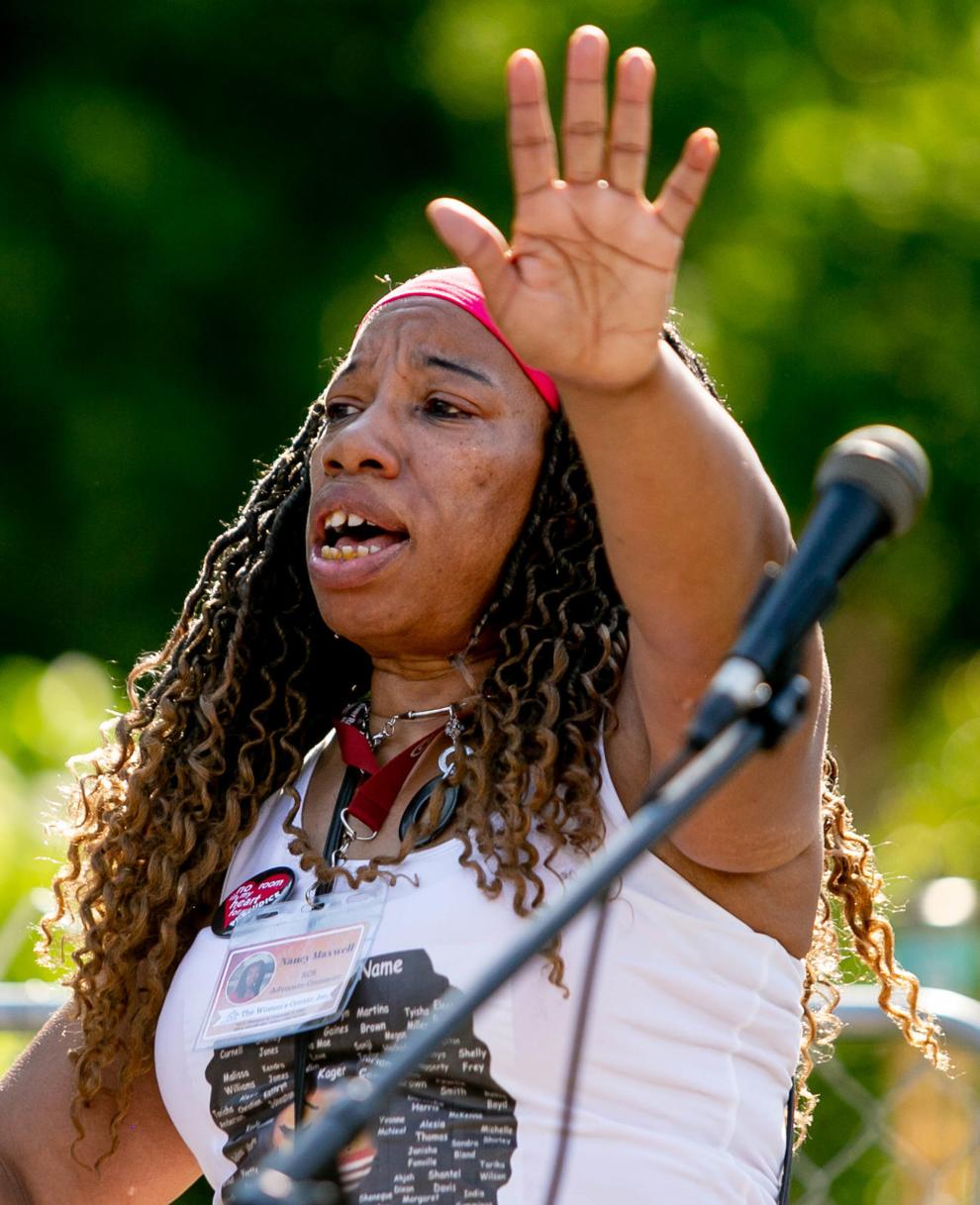 Drive-thru protest in Carbondale for George Floyd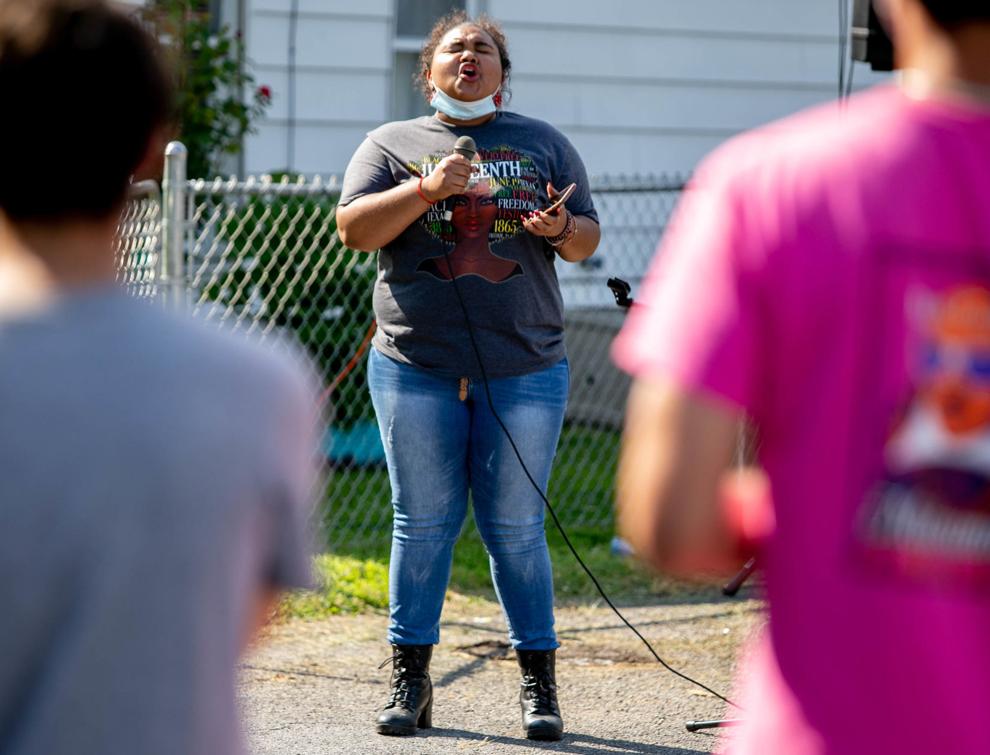 Drive-thru protest in Carbondale for George Floyd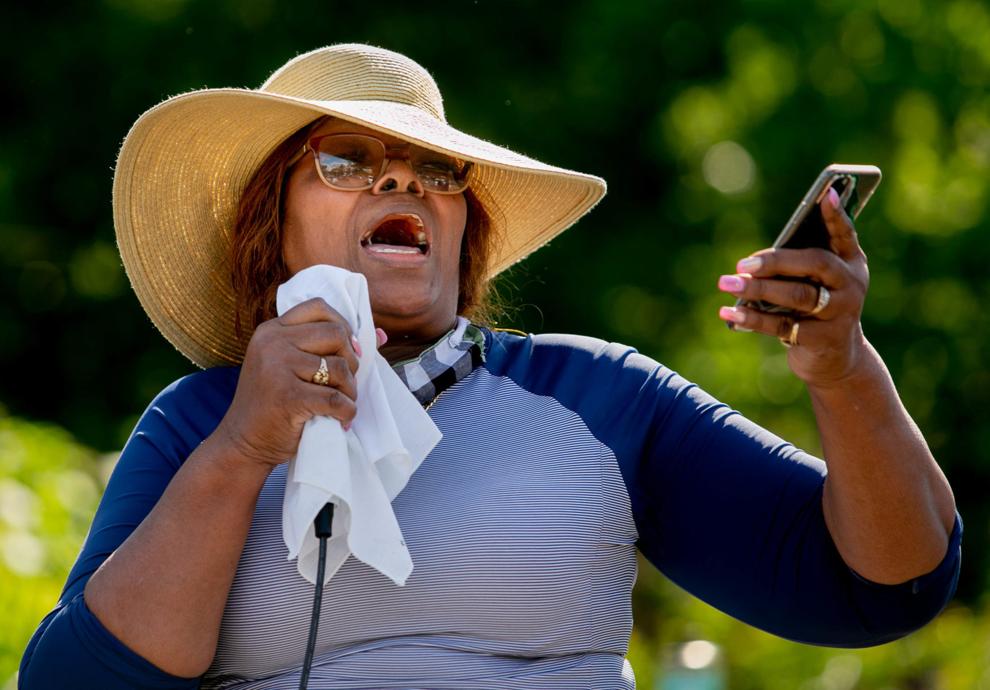 Drive-thru protest in Carbondale for George Floyd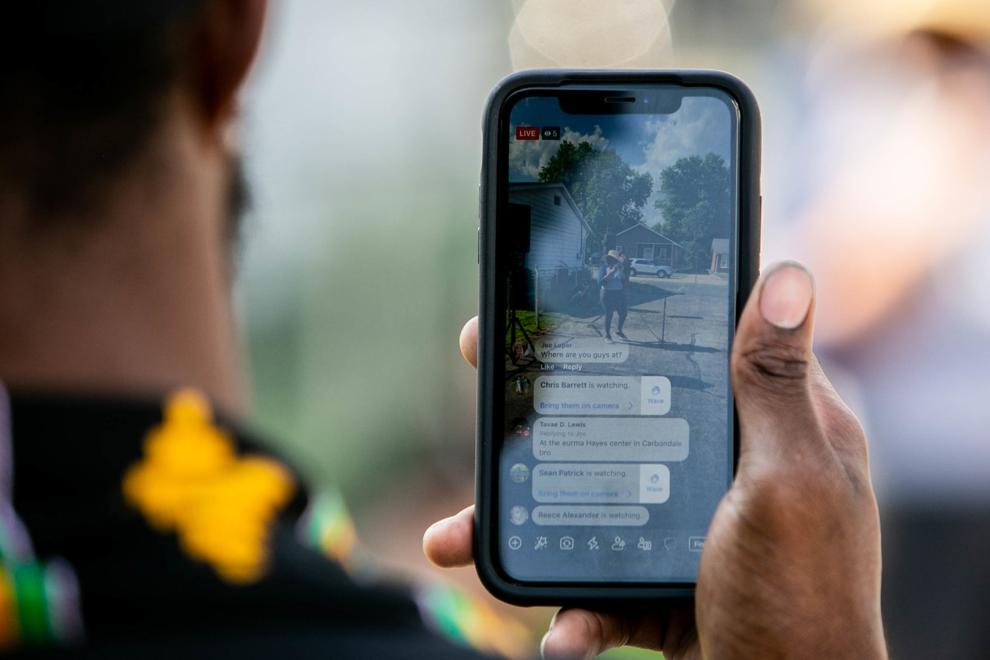 Drive-thru protest in Carbondale for George Floyd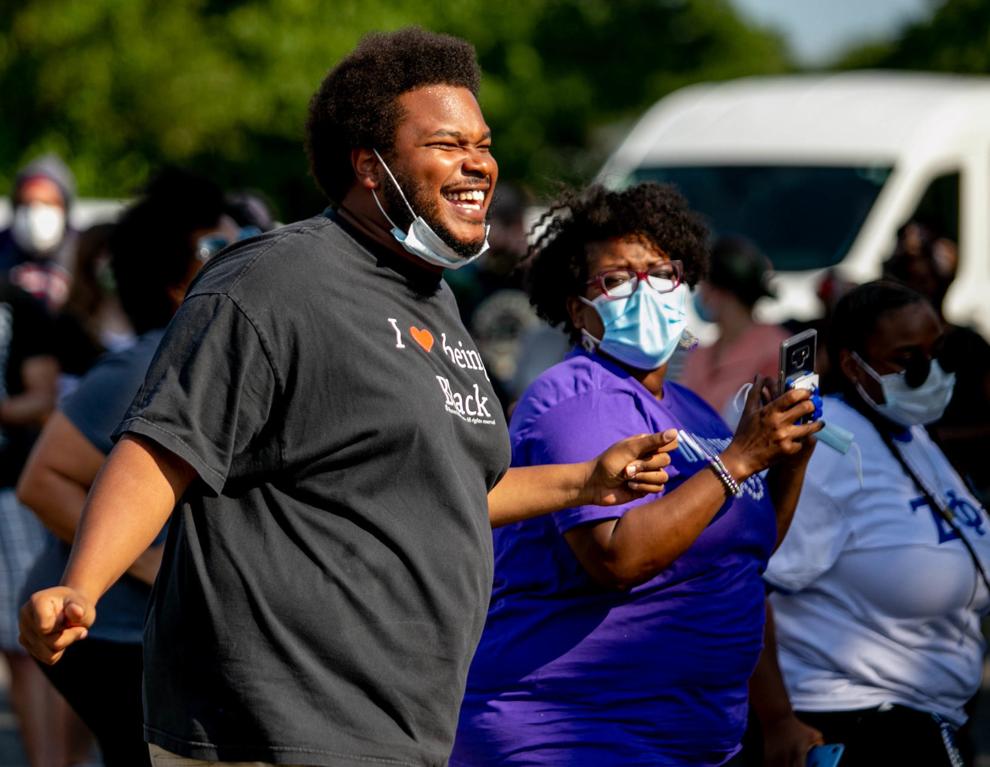 Drive-thru protest in Carbondale for George Floyd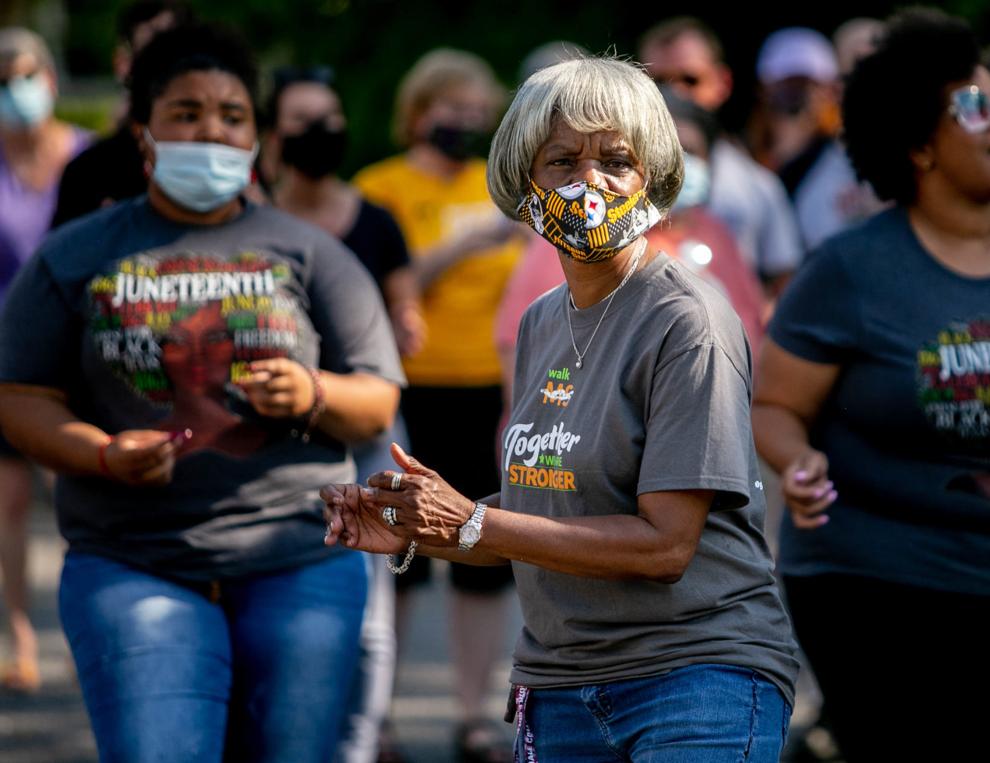 Drive-thru protest in Carbondale for George Floyd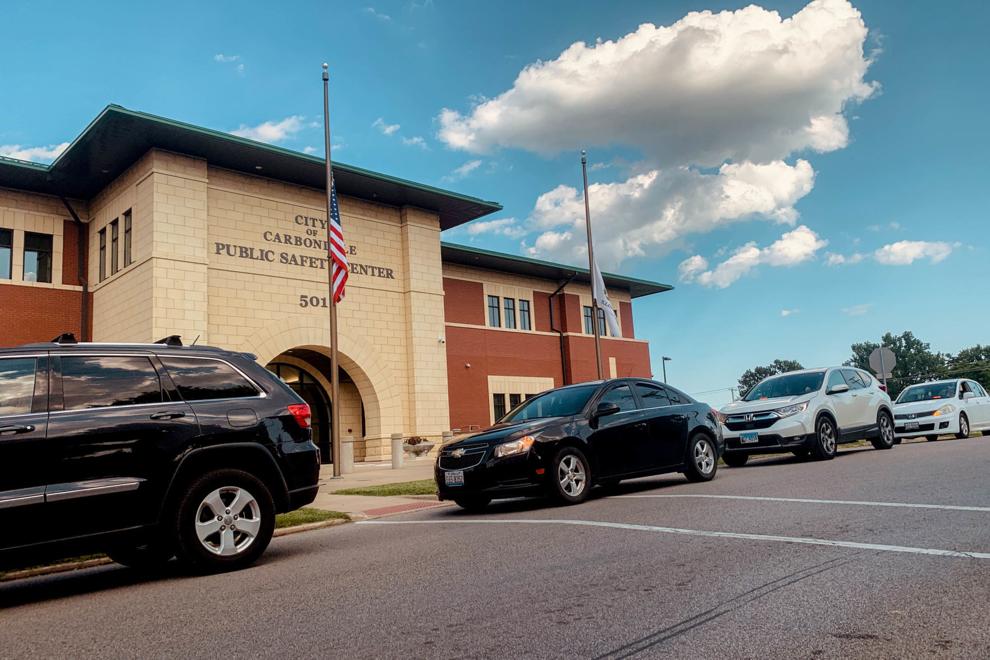 Drive-thru protest in Carbondale for George Floyd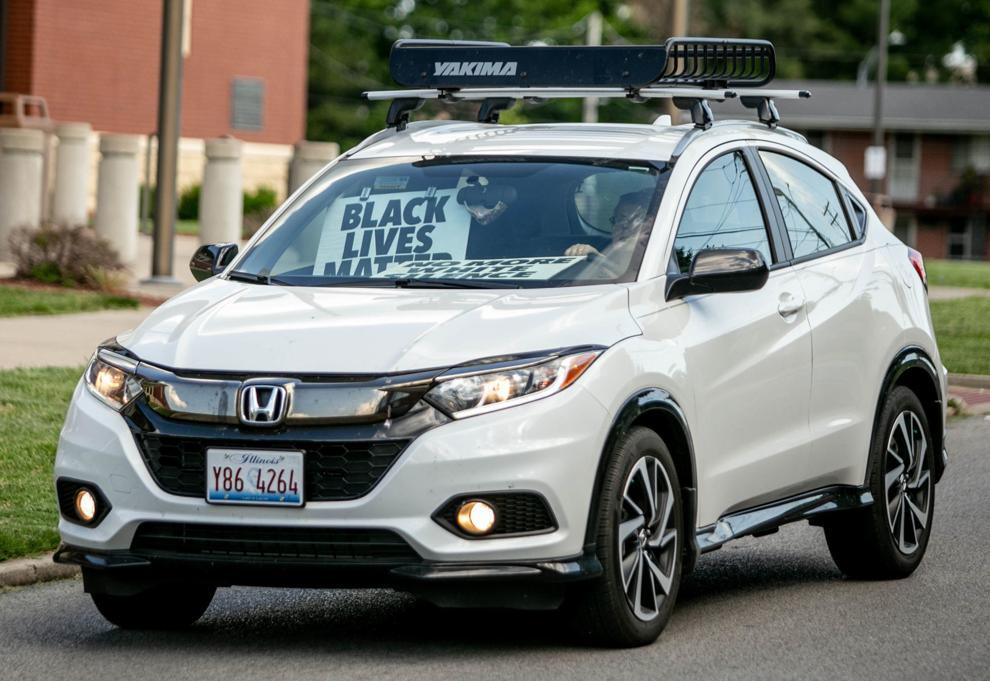 Drive-thru protest in Carbondale for George Floyd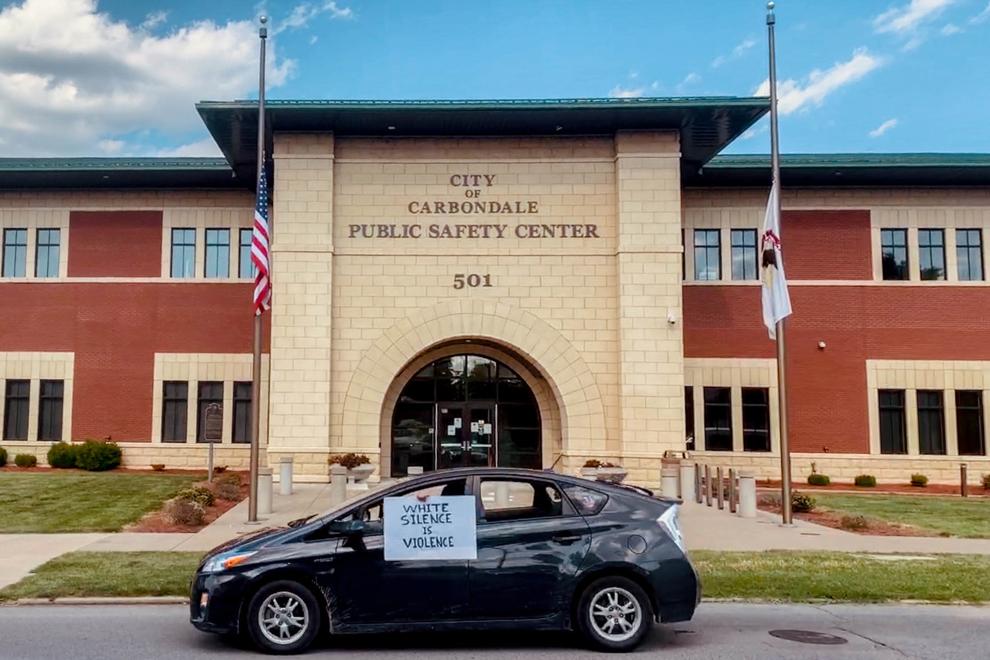 Drive-thru protest in Carbondale for George Floyd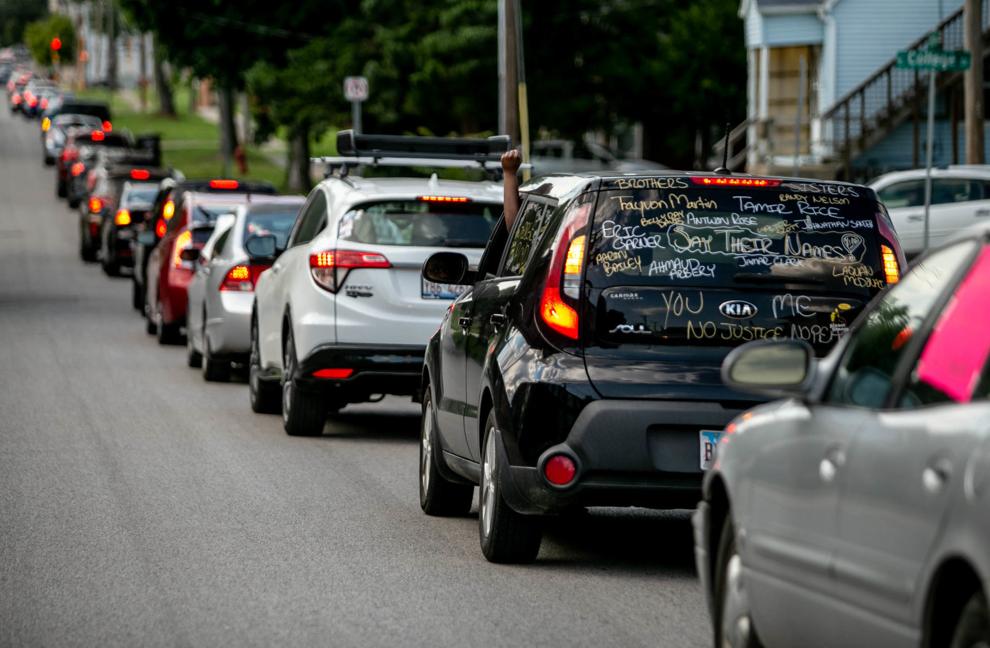 Carbondale educators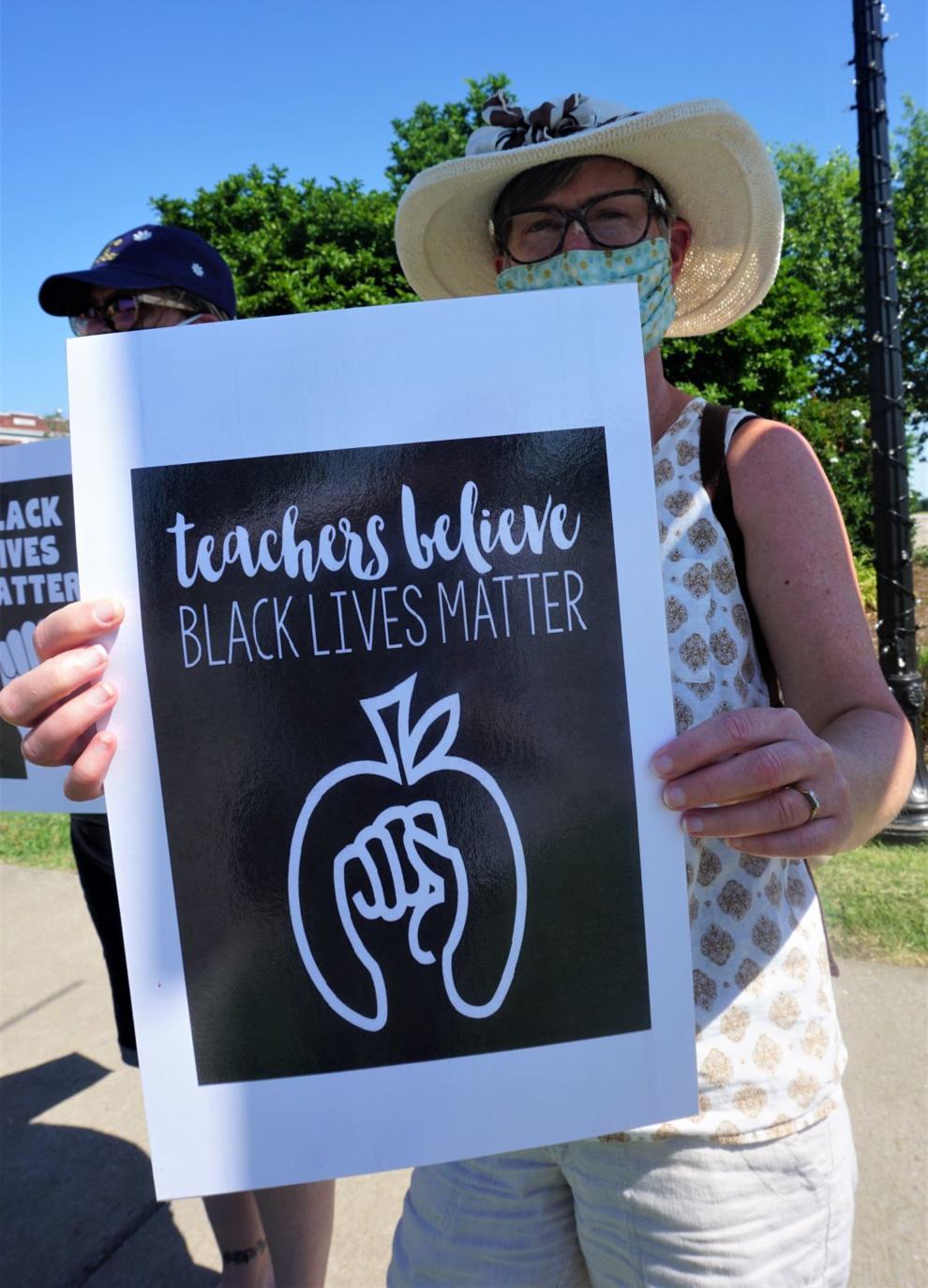 Carbondale educators
Justice for Black Lives rally in Sparta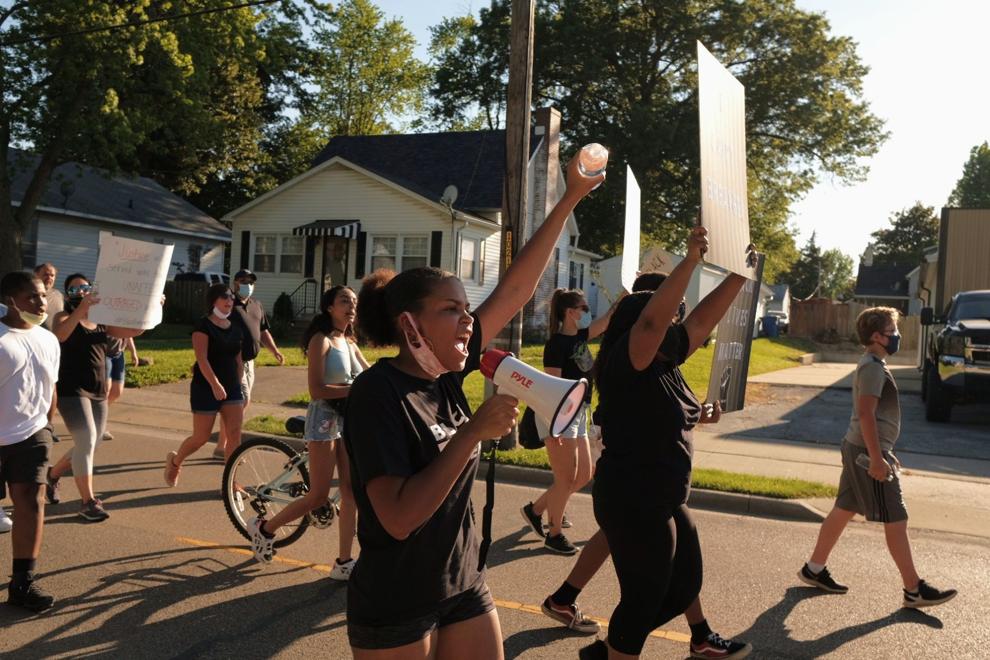 Justice for Black Lives rally in Sparta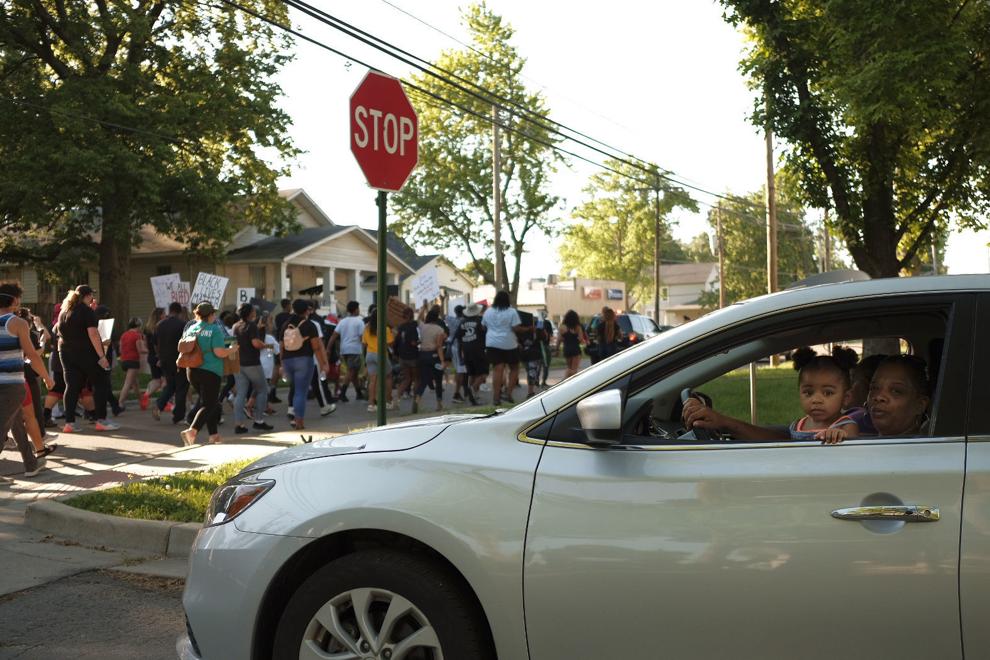 Justice for Black Lives rally in Sparta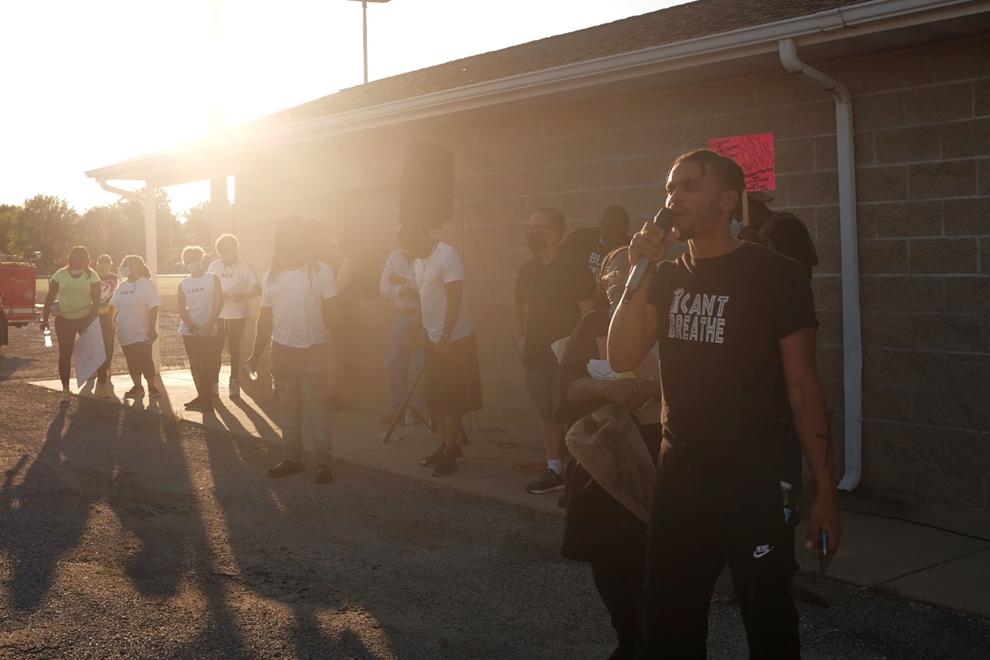 Black Lives Matter demonstration in Benton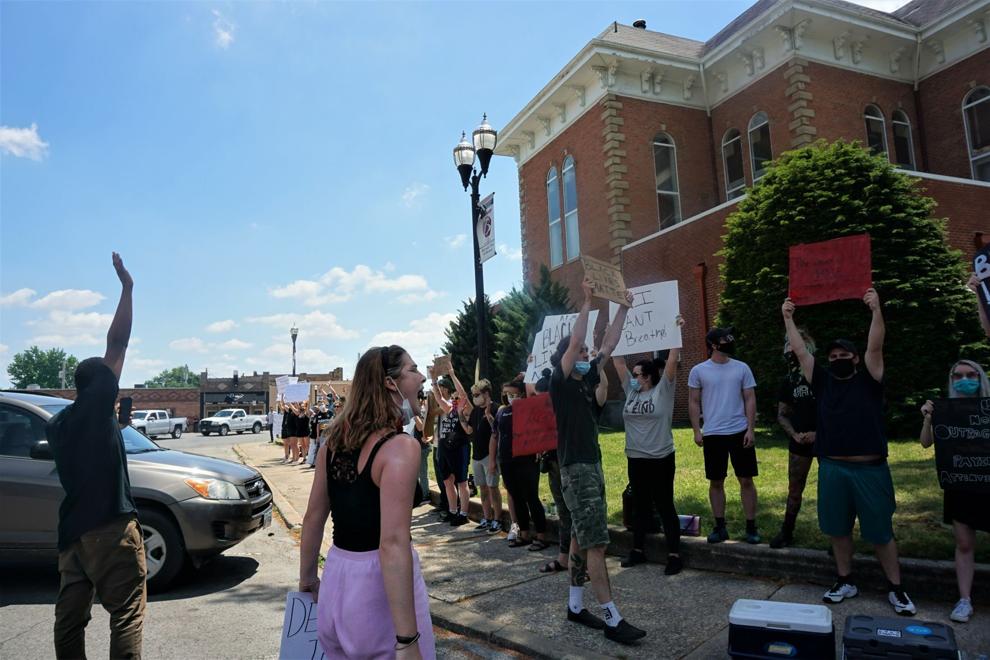 Black Lives Matter demonstration in Benton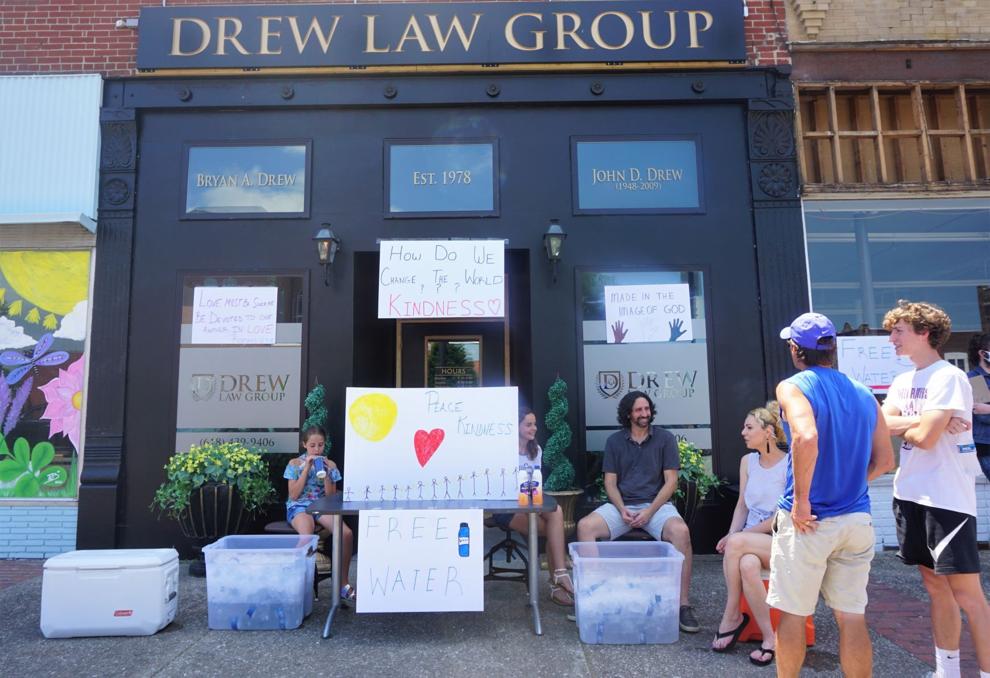 Black Lives Matter demonstration in Benton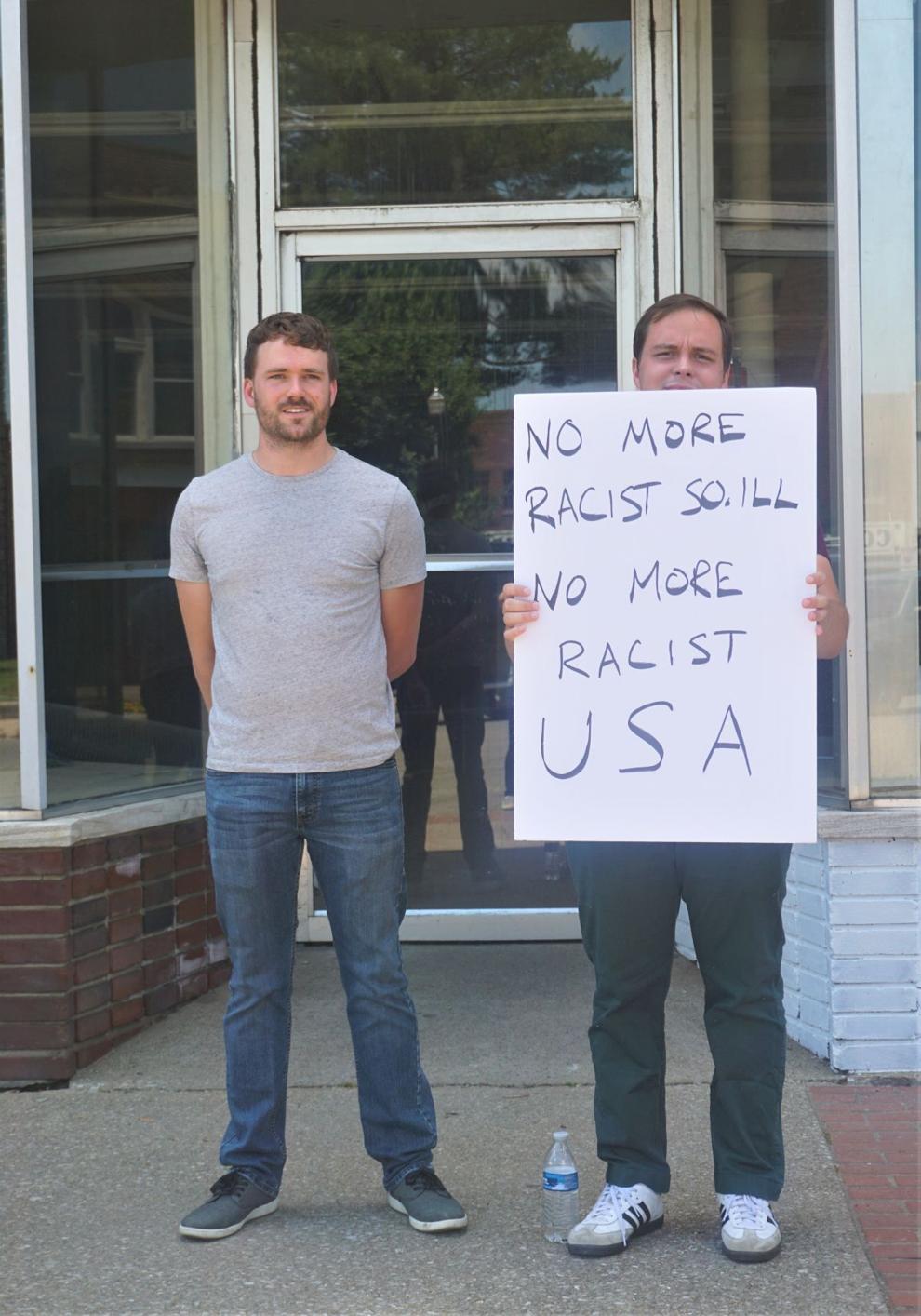 Black Lives Matter demonstration in Benton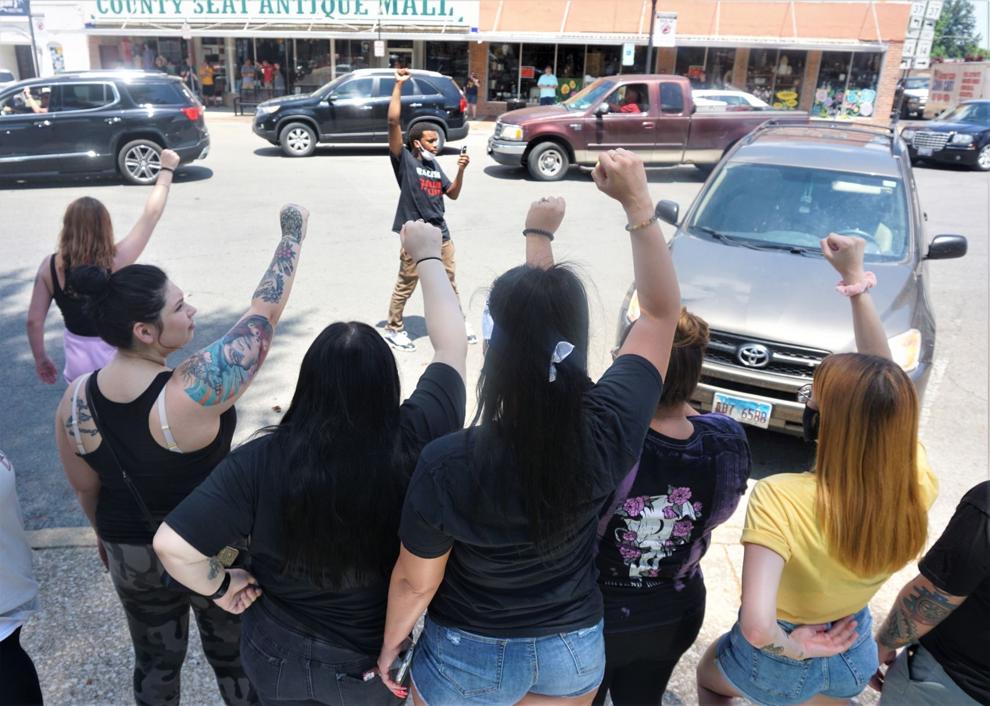 Black Lives Matter demonstration in Benton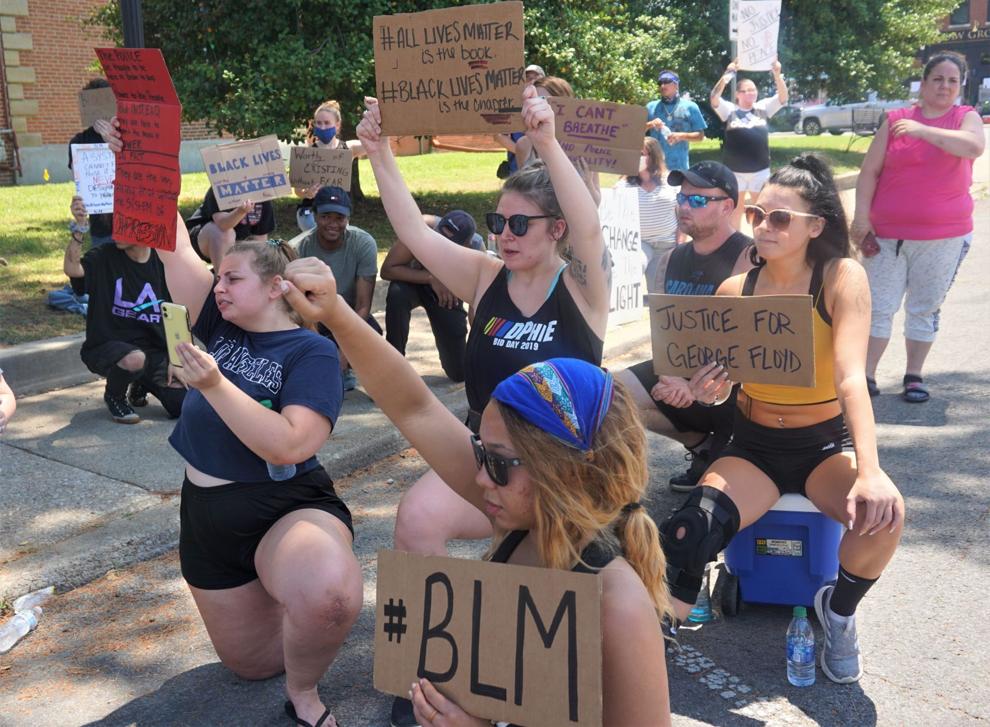 Black Lives Matter demonstration in Benton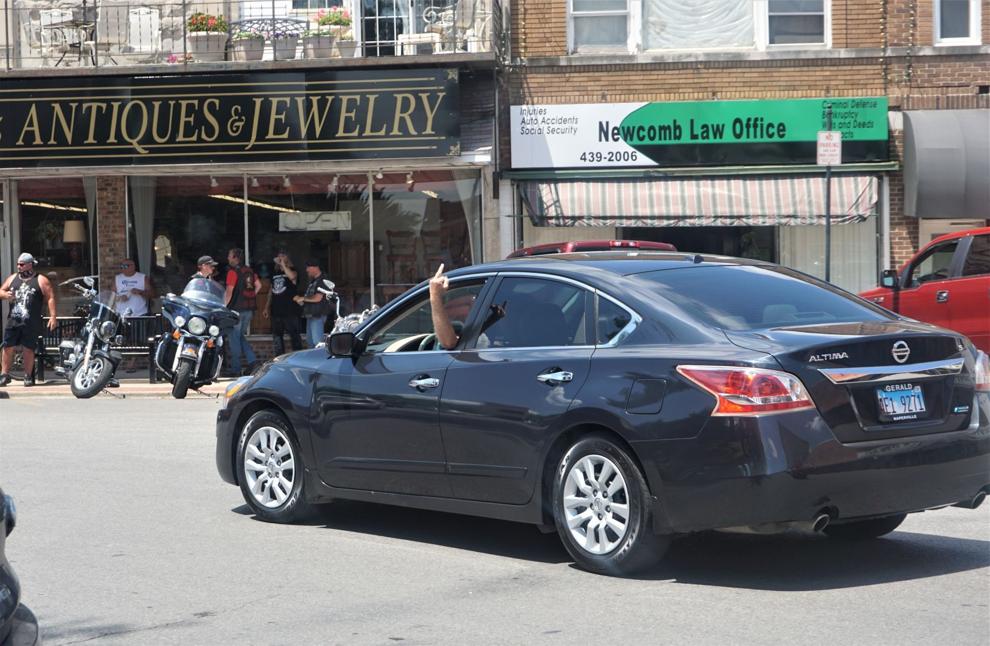 Black Lives Matter demonstration in Benton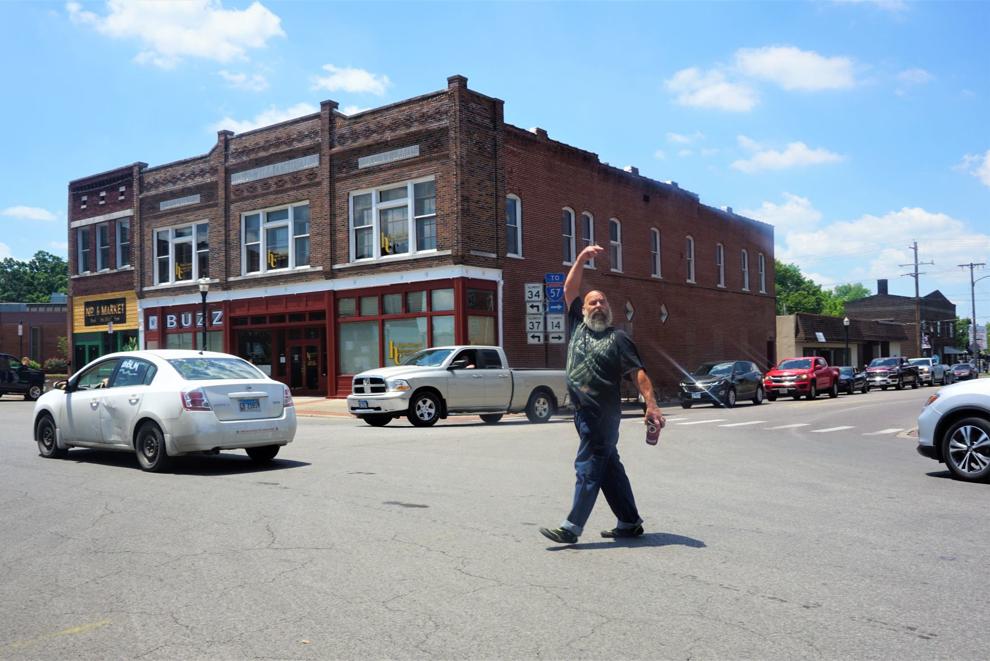 Black Lives Matter demonstration in Benton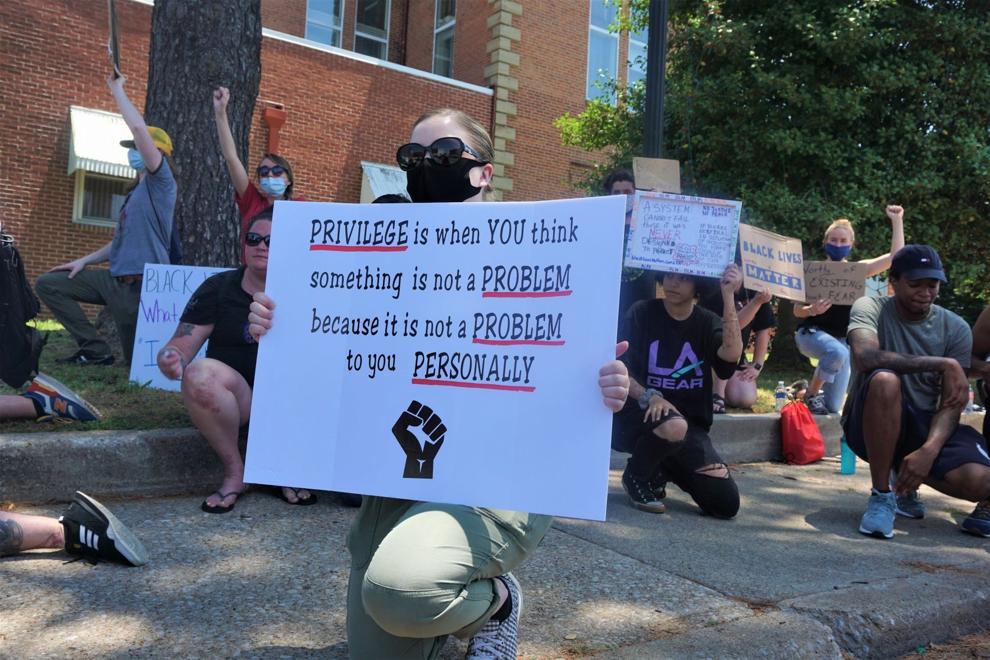 Black Lives Matter demonstration in Benton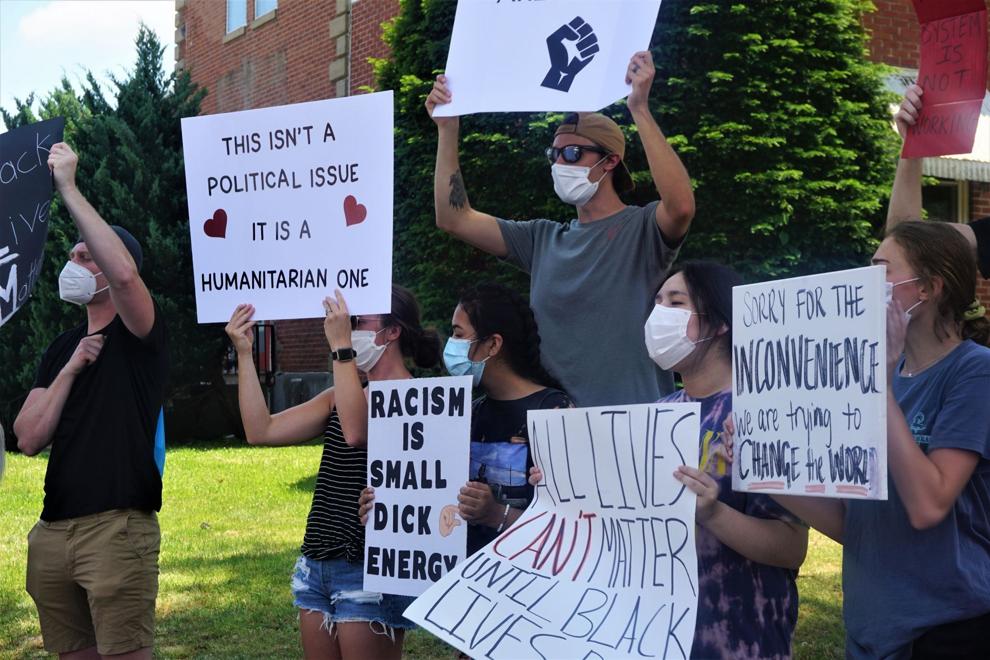 Black Lives Matter demonstration in Benton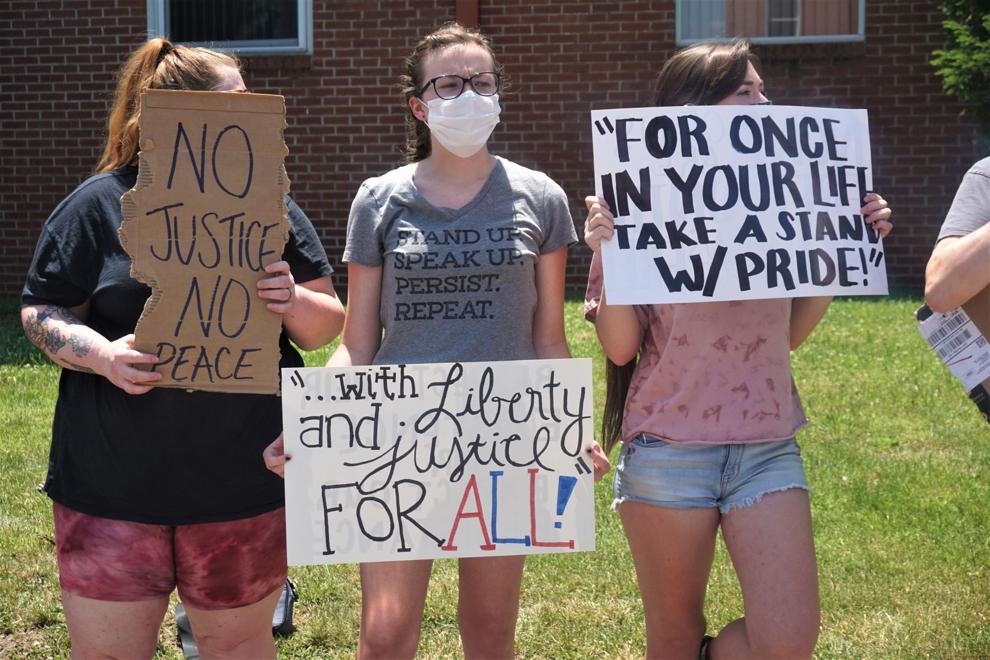 Black Lives Matter demonstration in Benton
More than 200 attend Black Lives Matter rally in Du Quoin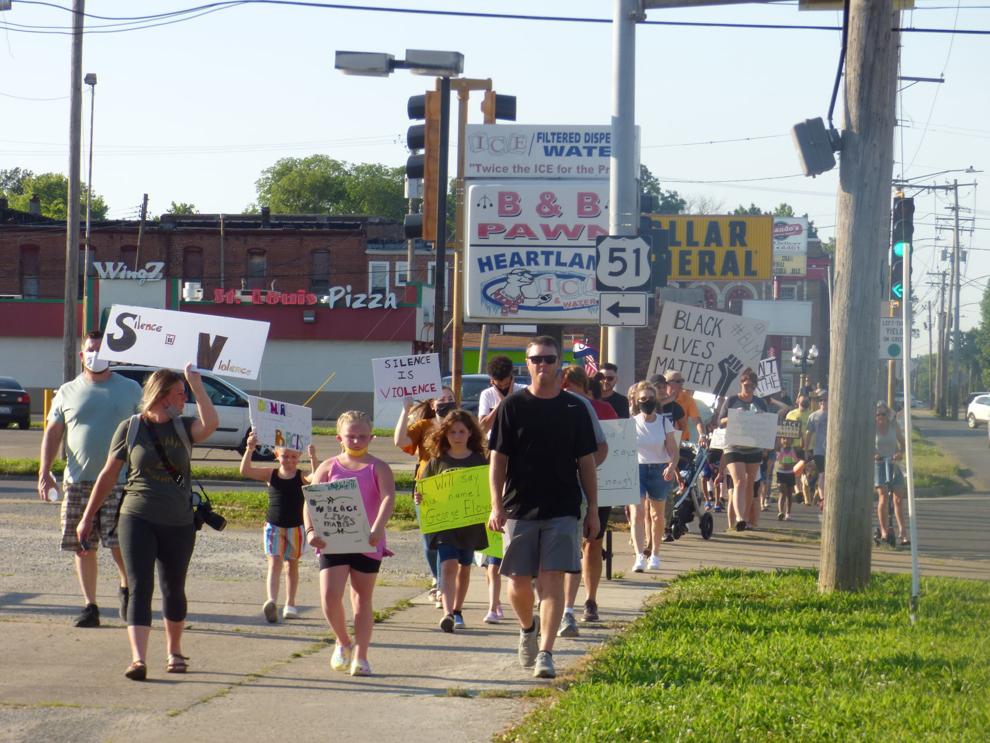 More than 200 attend Black Lives Matter rally in Du Quoin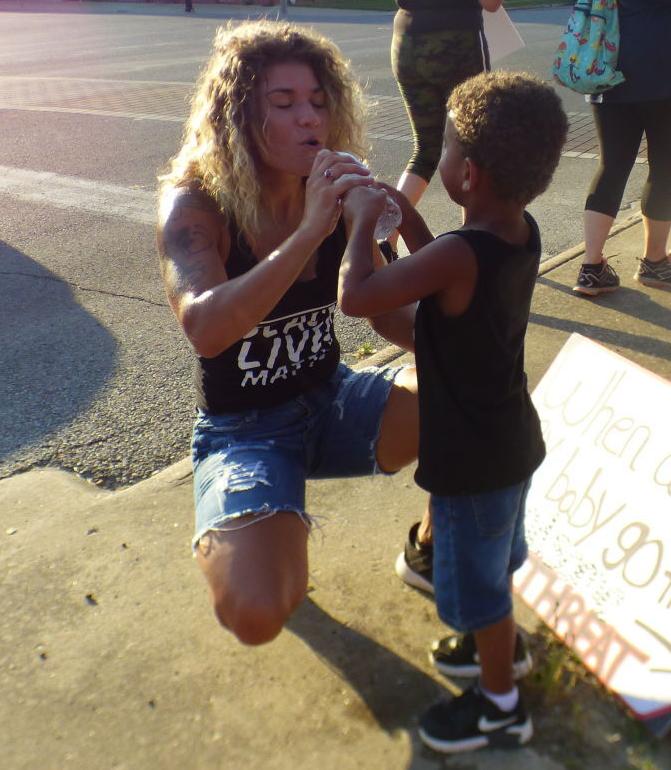 More than 200 attend Black Lives Matter rally in Du Quoin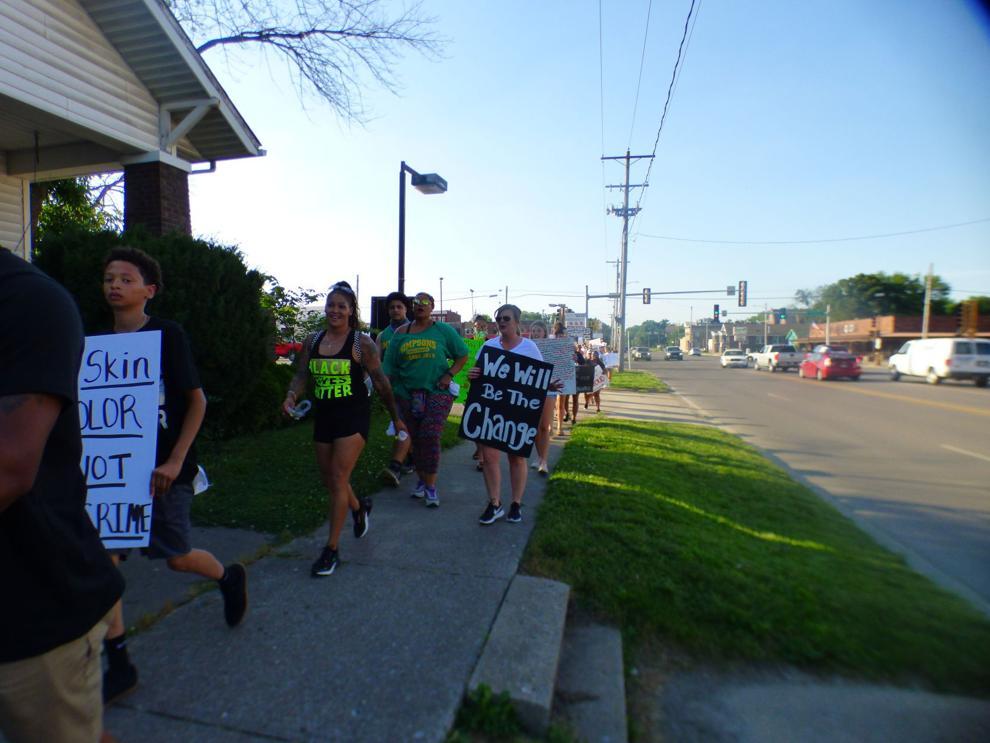 Justice for George Floyd Protest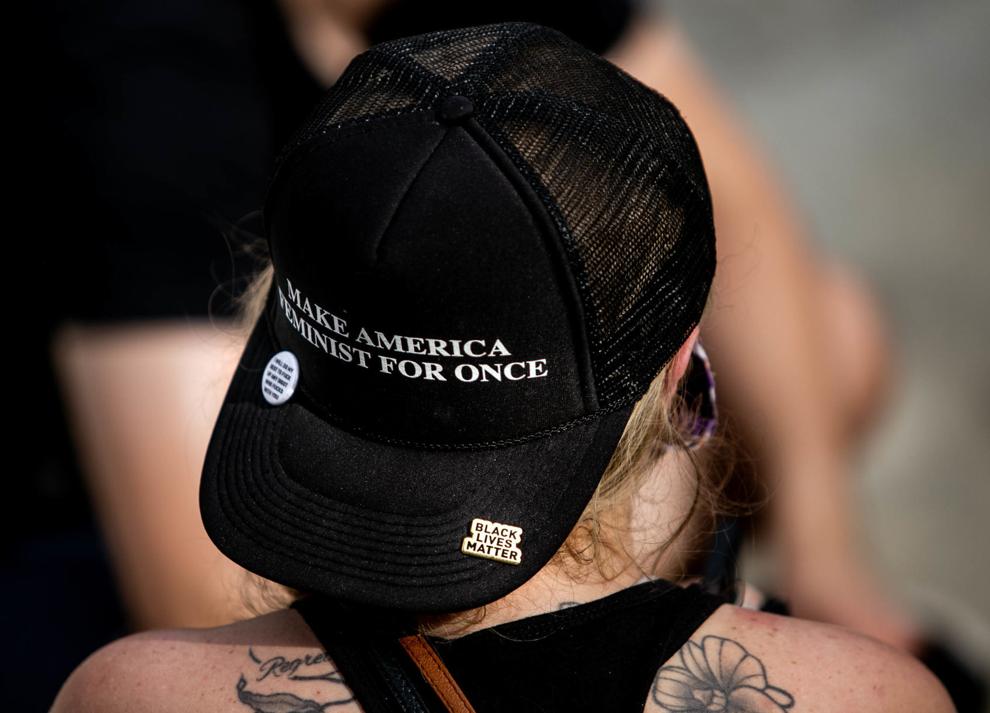 Justice for George Floyd Protest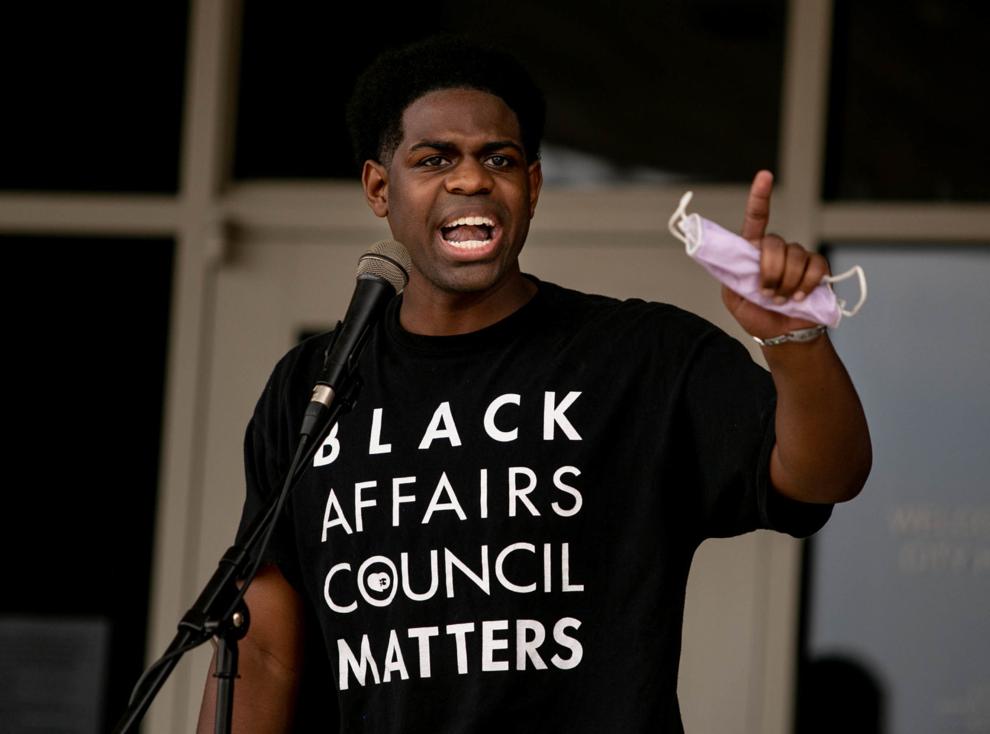 Justice for George Floyd Protest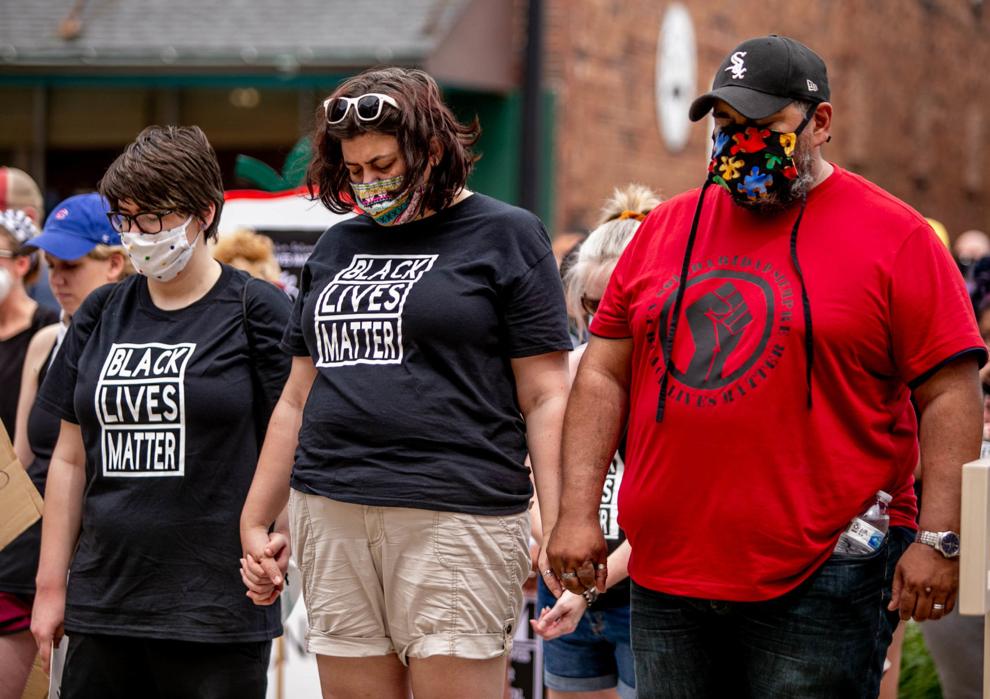 Protesters march in Herrin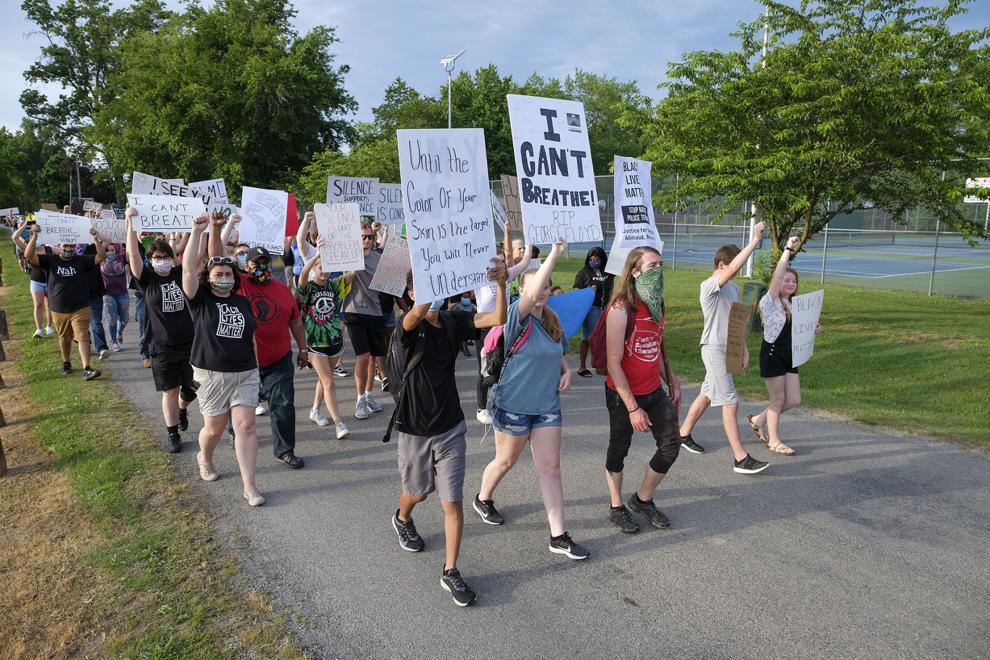 Watch Now: Protesters march in Herrin
Protesters march in Herrin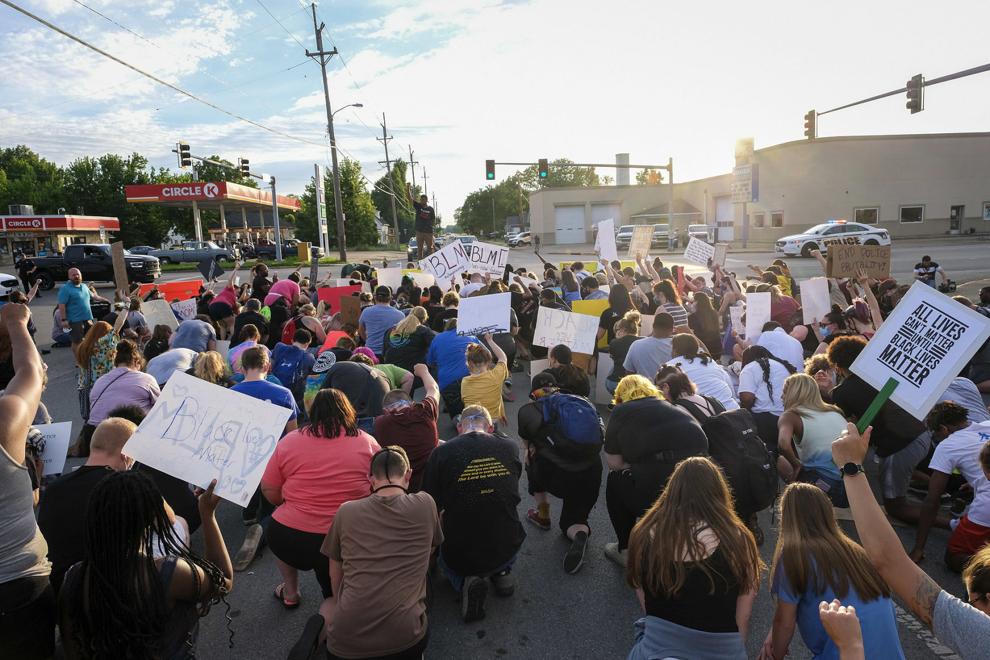 Protesters march in Herrin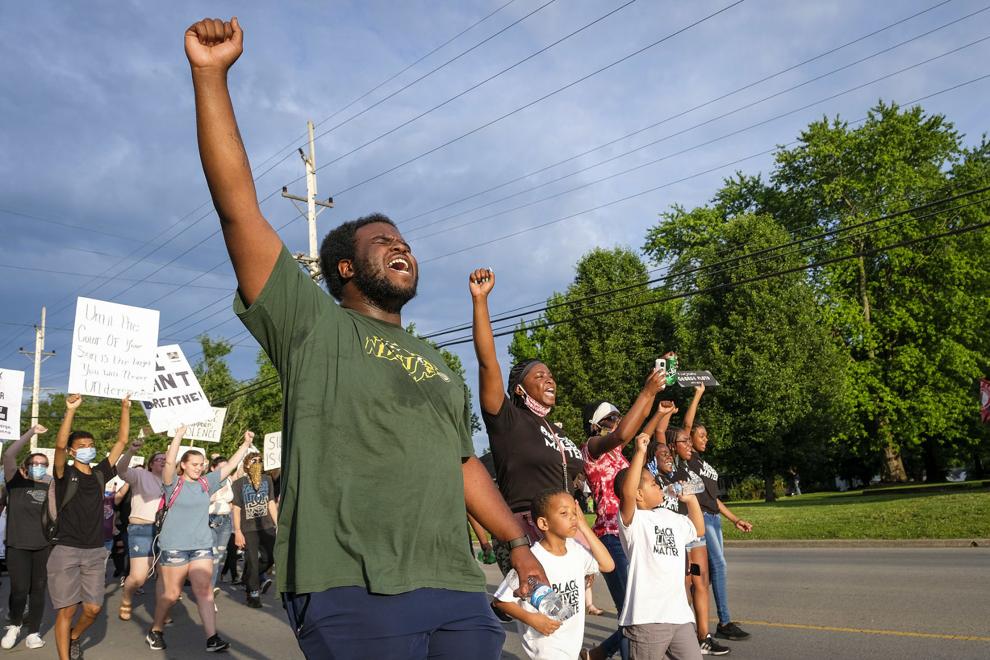 Justice for George Floyd Protest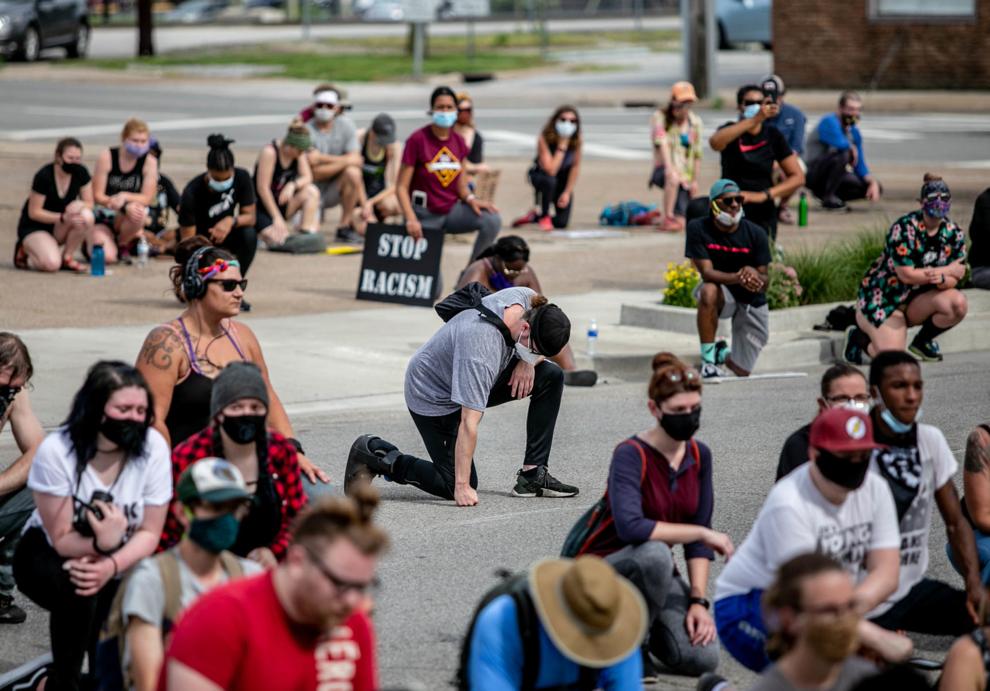 Justice for George Floyd Protest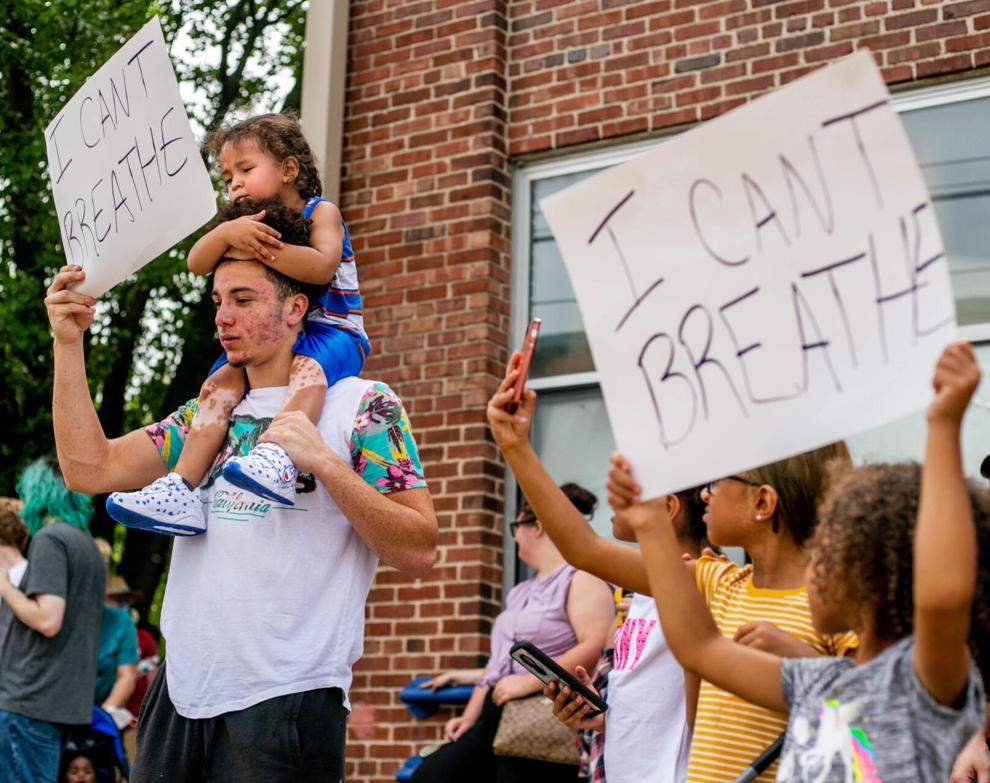 Justice for George Floyd Protest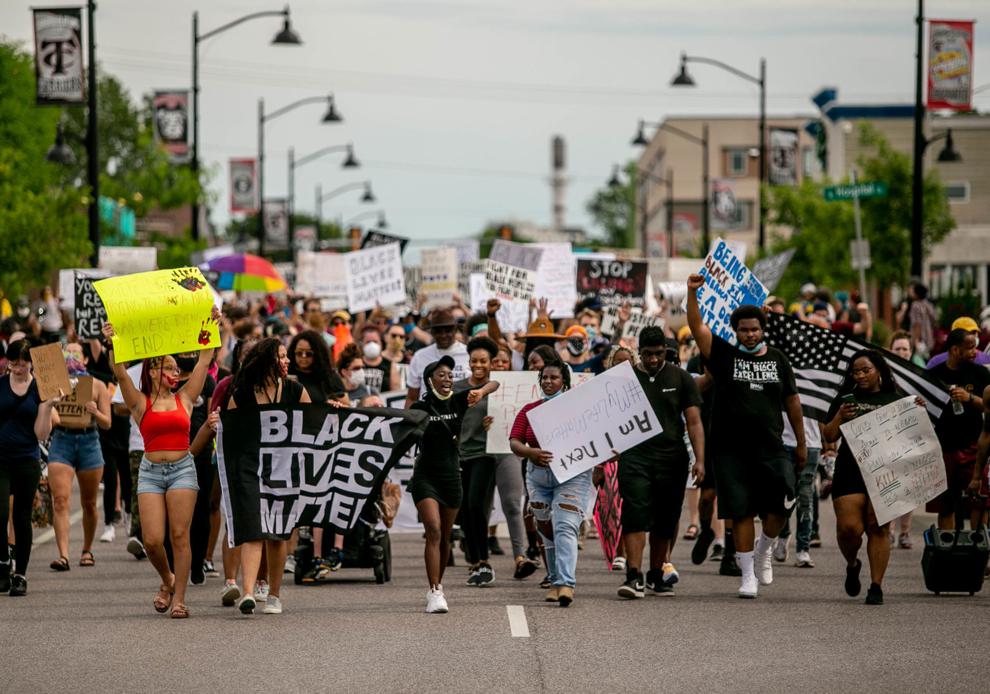 Justice for George Floyd Protest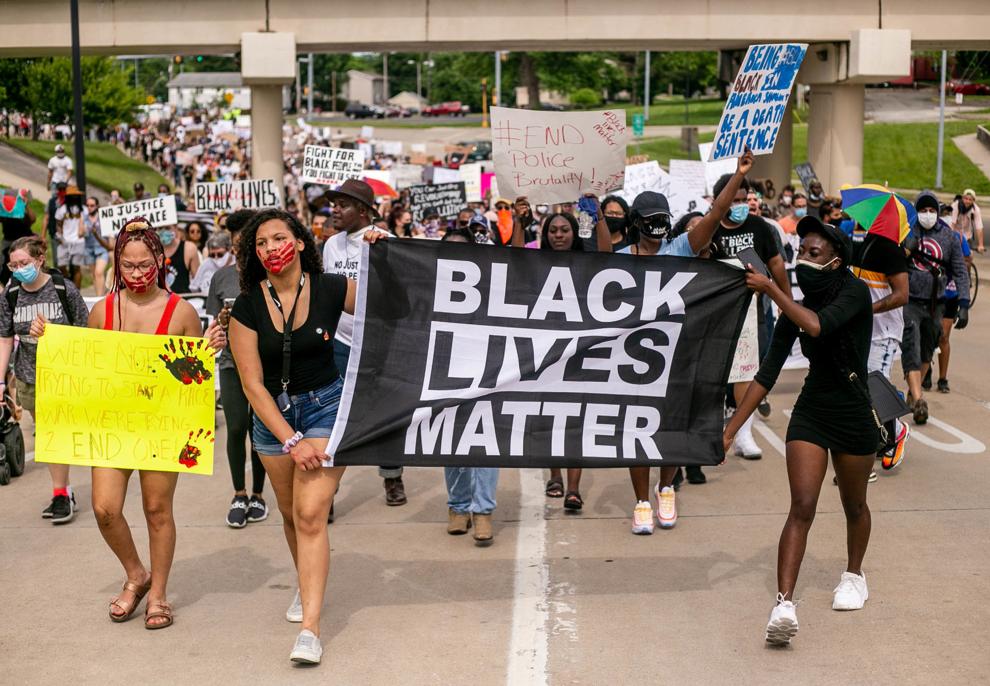 Justice for George Floyd Protest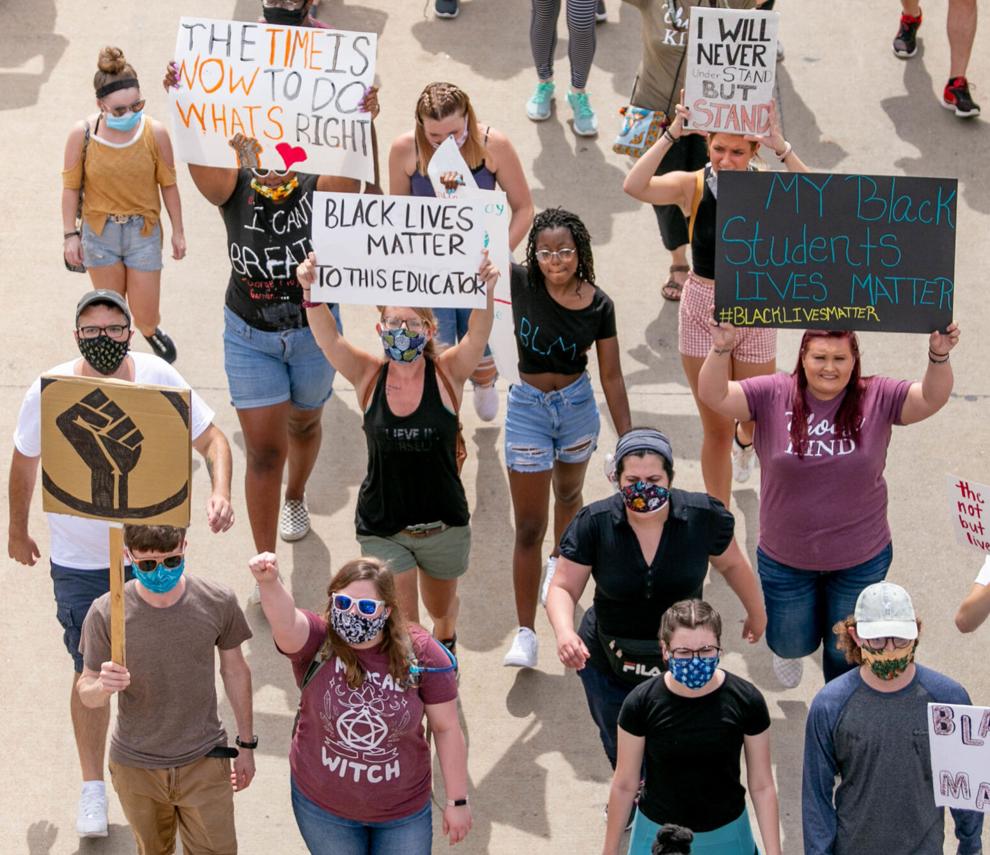 Justice for George Floyd Protest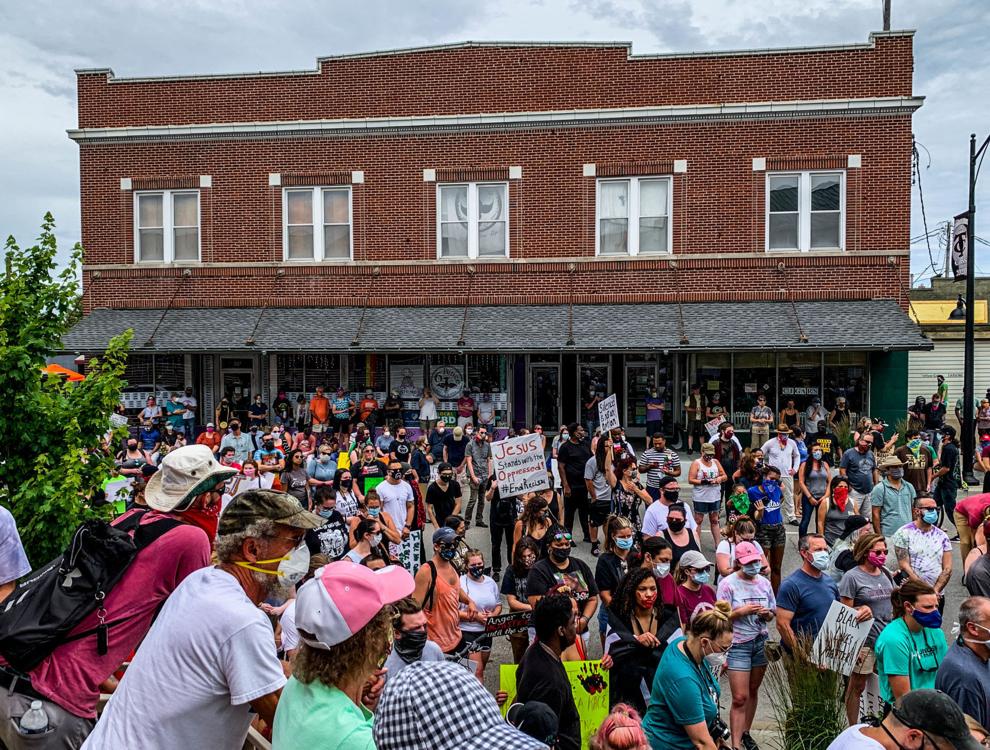 Justice for George Floyd Protest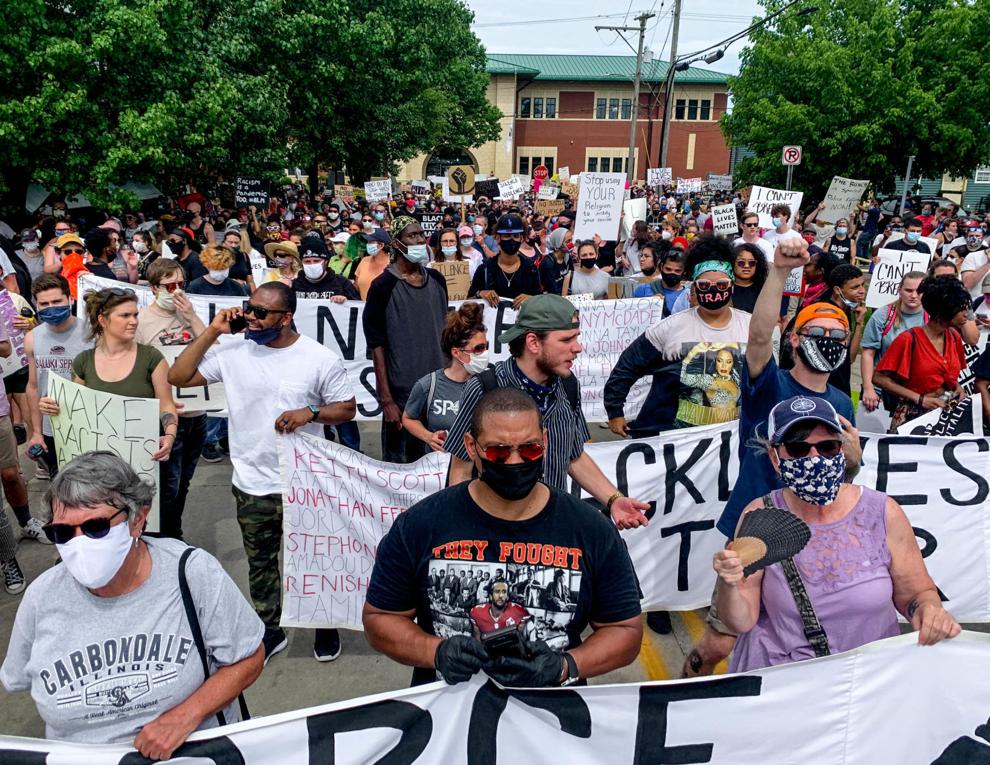 Justice for George Floyd Protest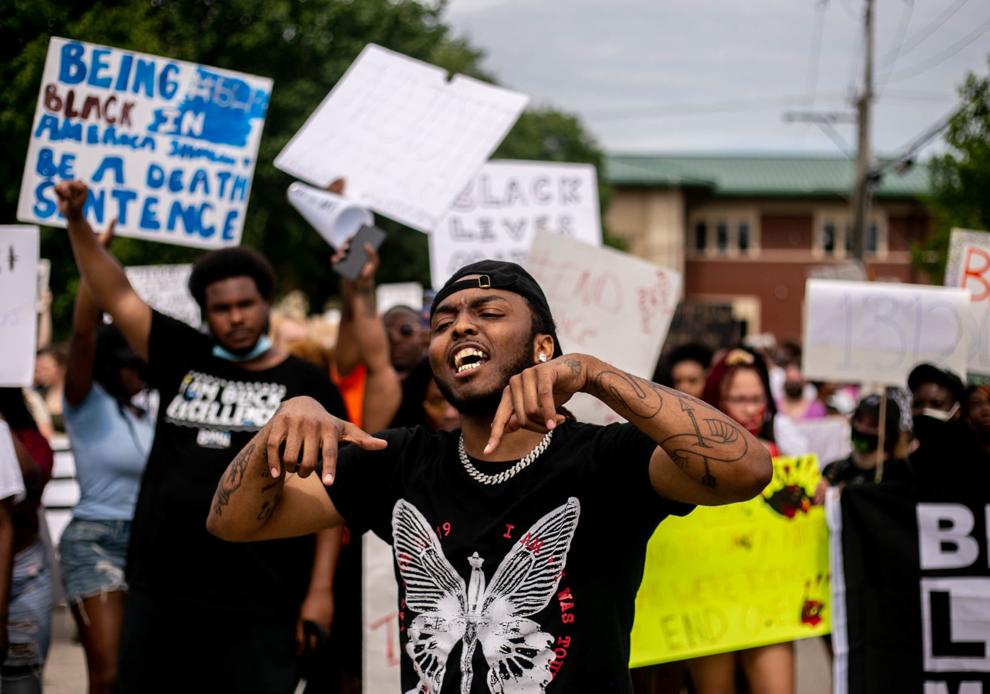 Justice for George Floyd Protest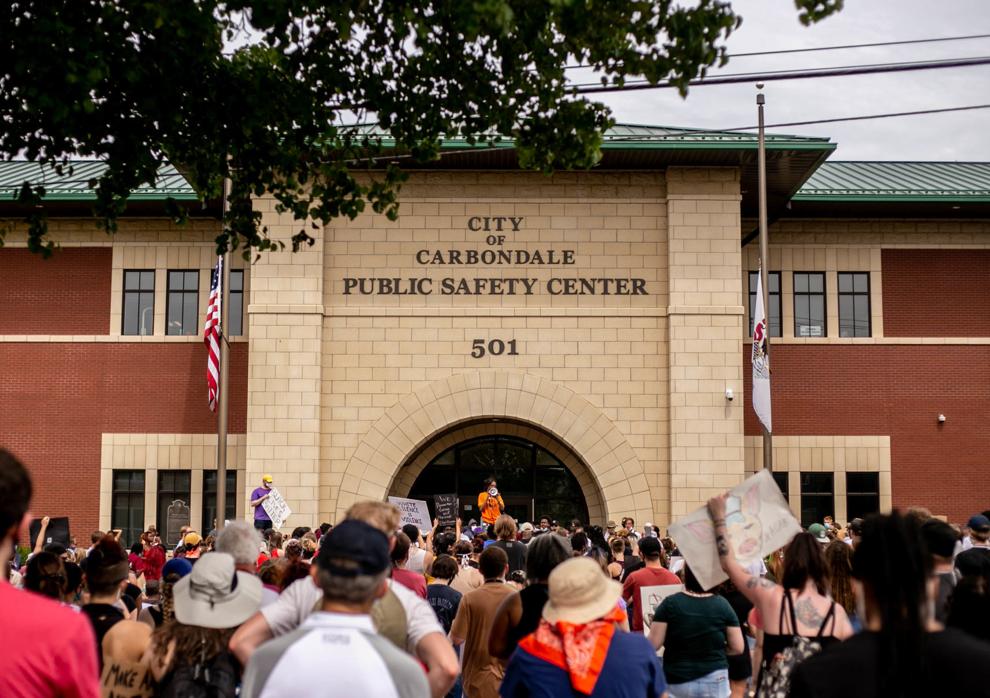 Justice for George Floyd Protest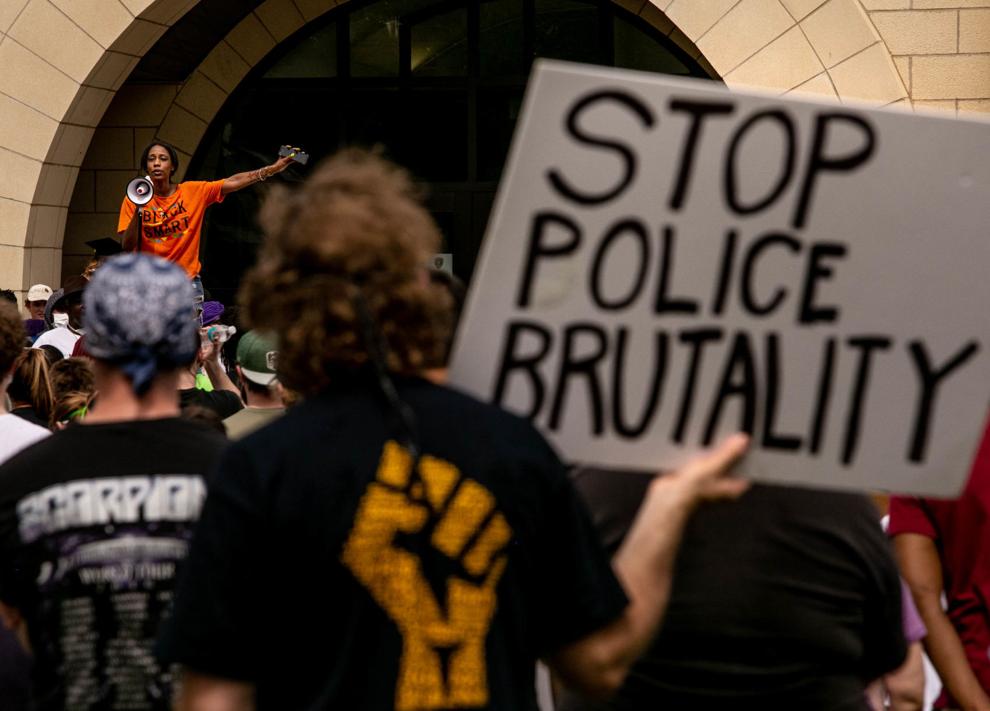 Justice for George Floyd Protest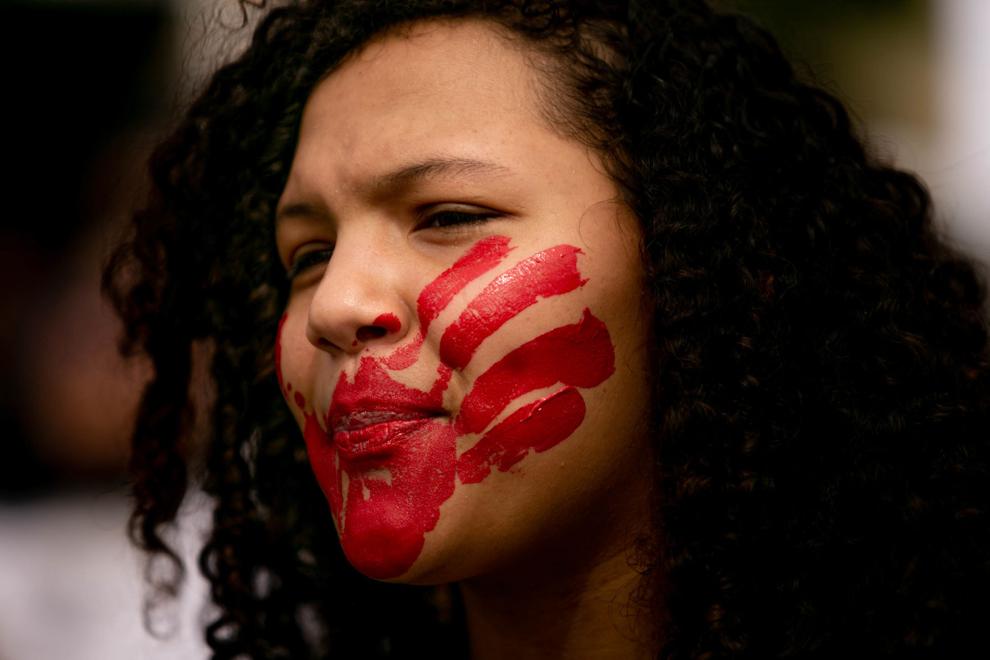 Justice for George Floyd Protest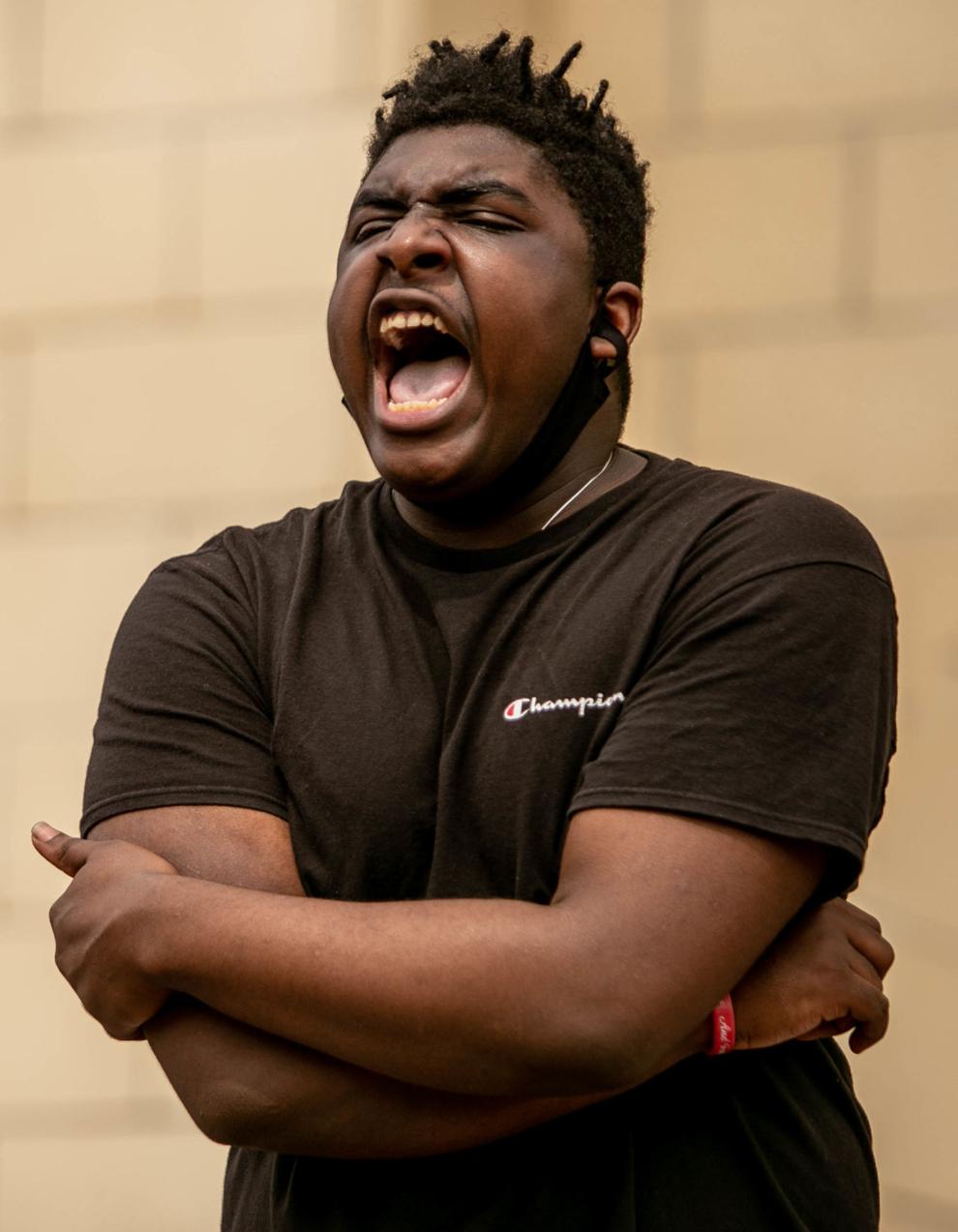 Justice for George Floyd Protest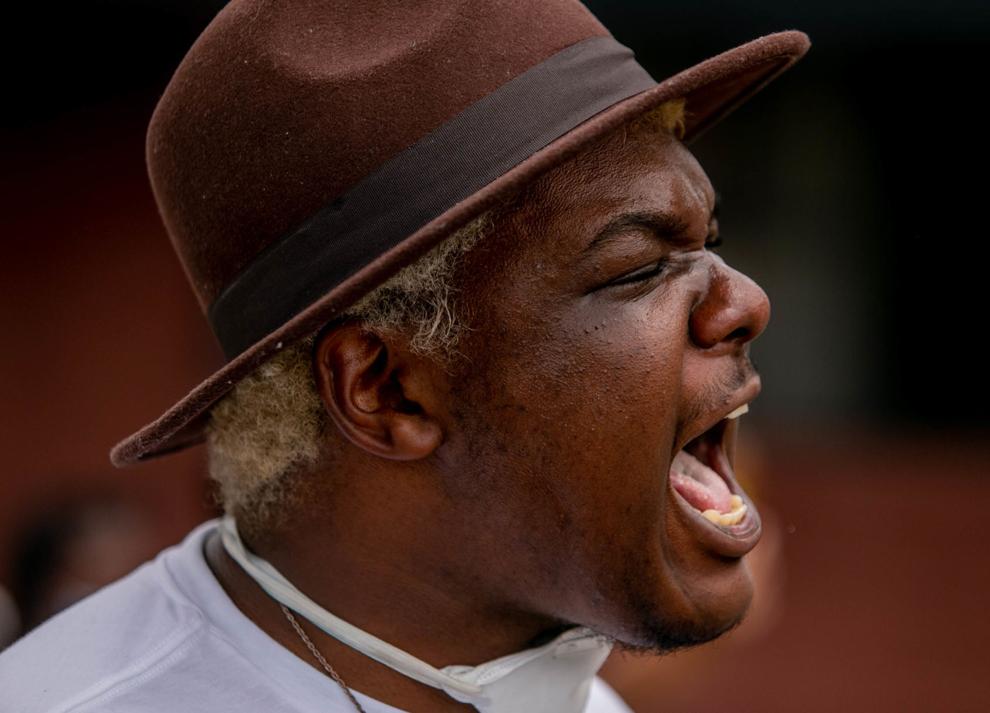 Justice for George Floyd Protest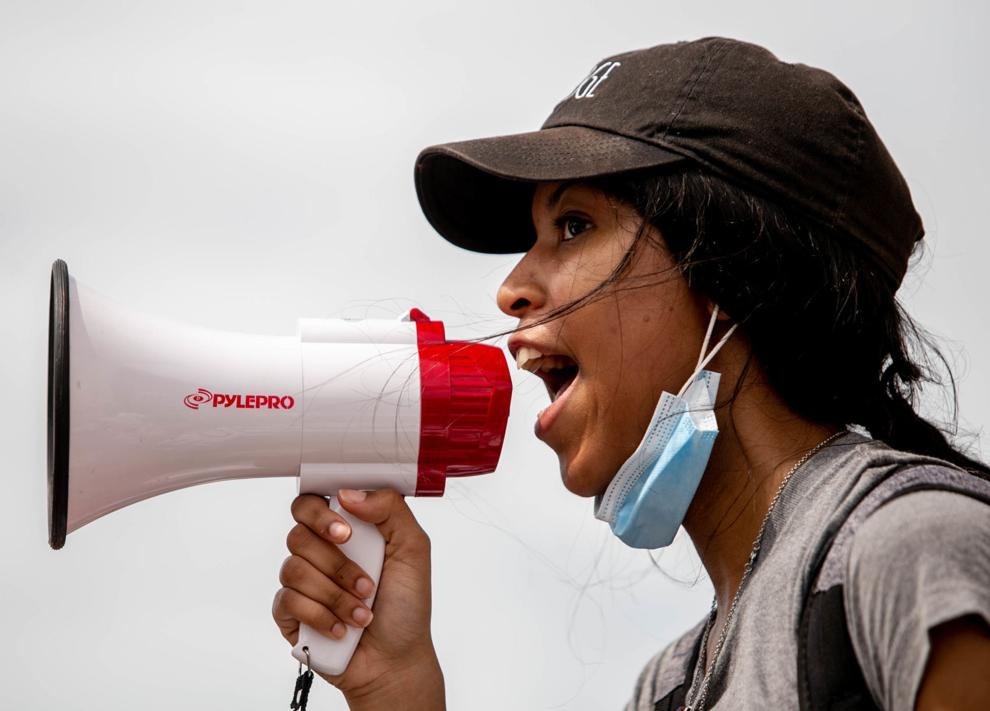 Justice for George Floyd Protest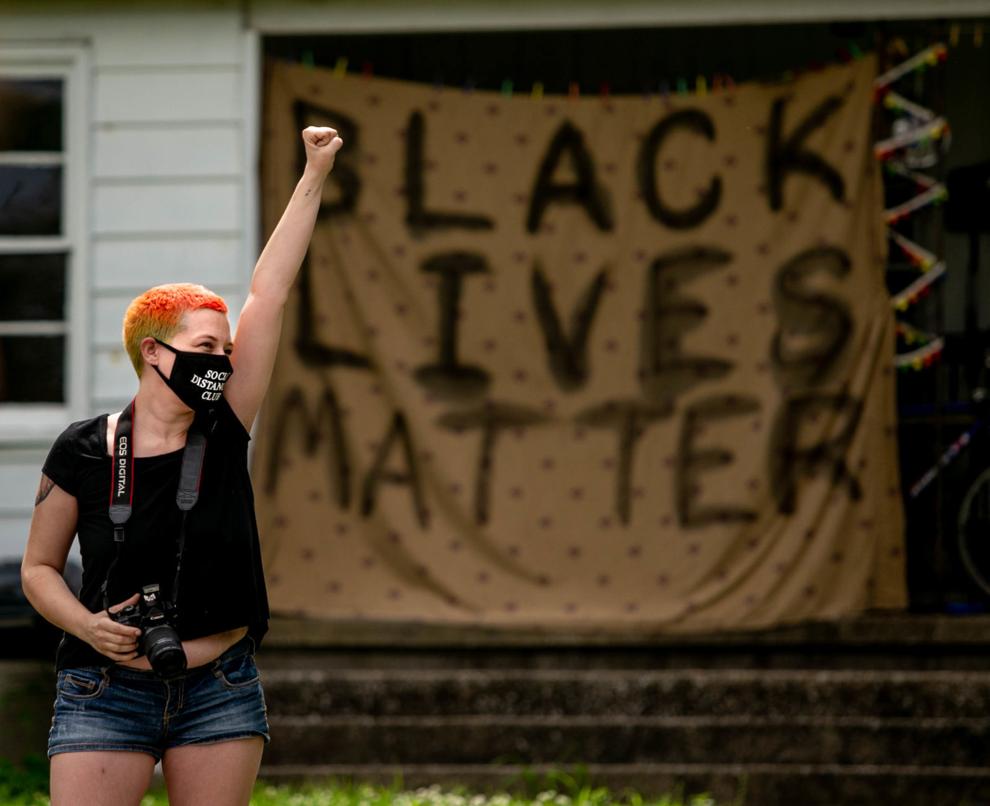 Justice for George Floyd Protest
Justice for George Floyd Protest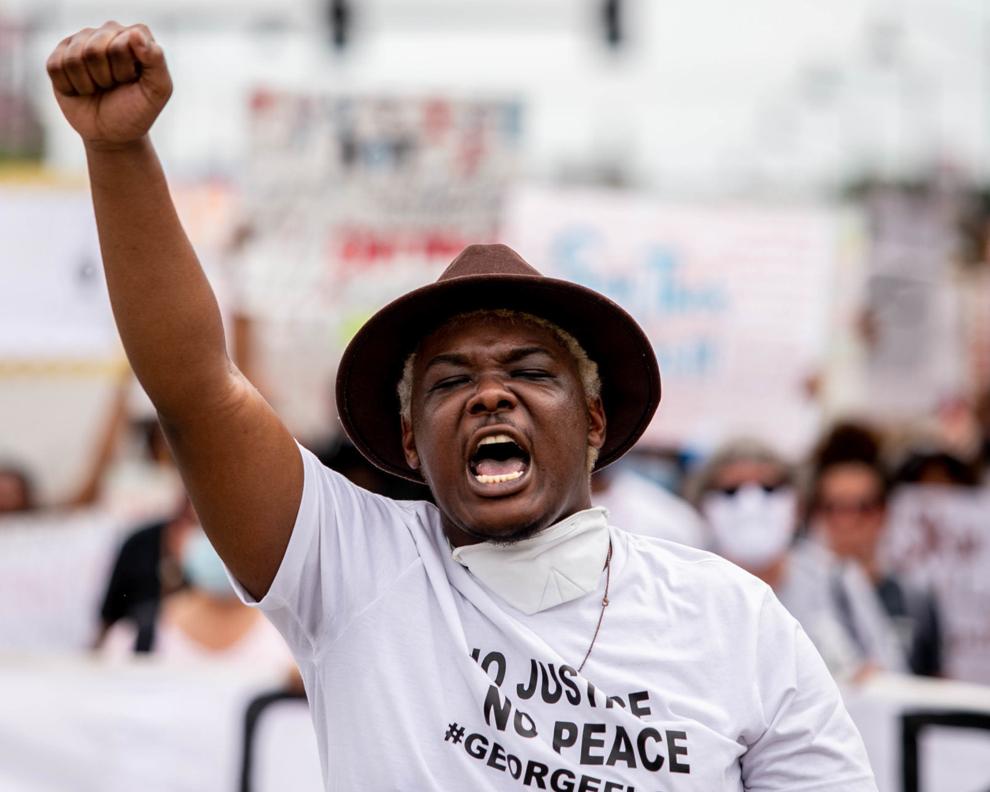 Justice for George Floyd Protest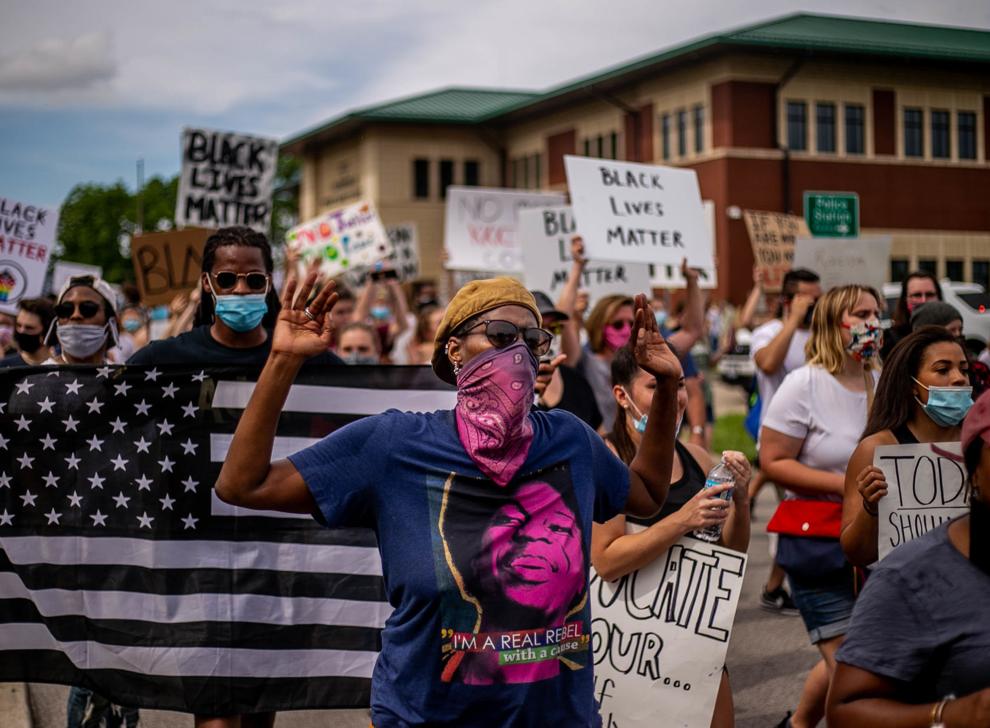 Carbondale march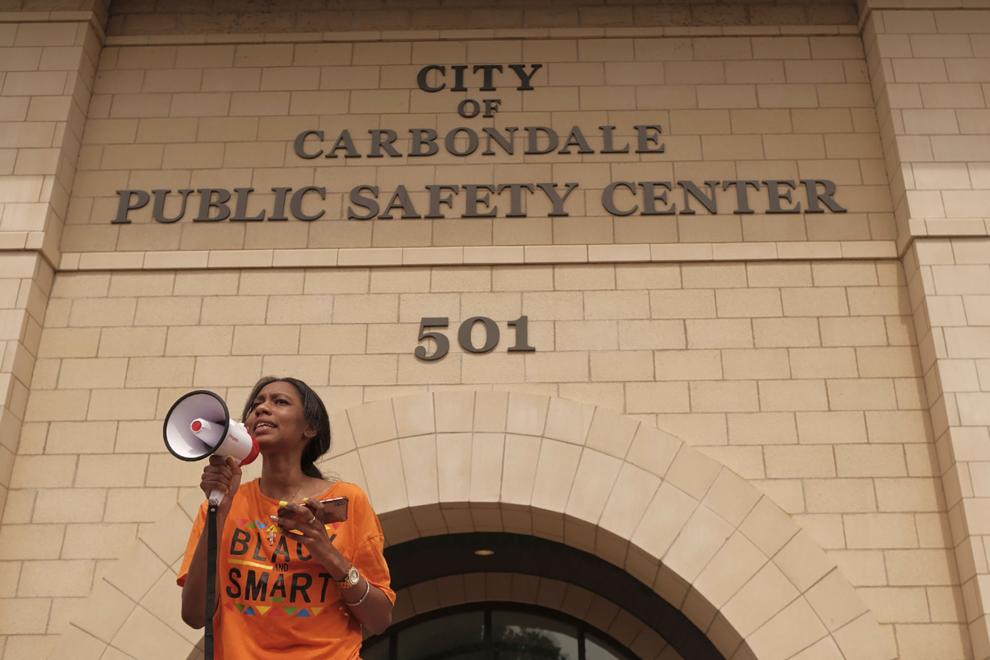 Carbondale march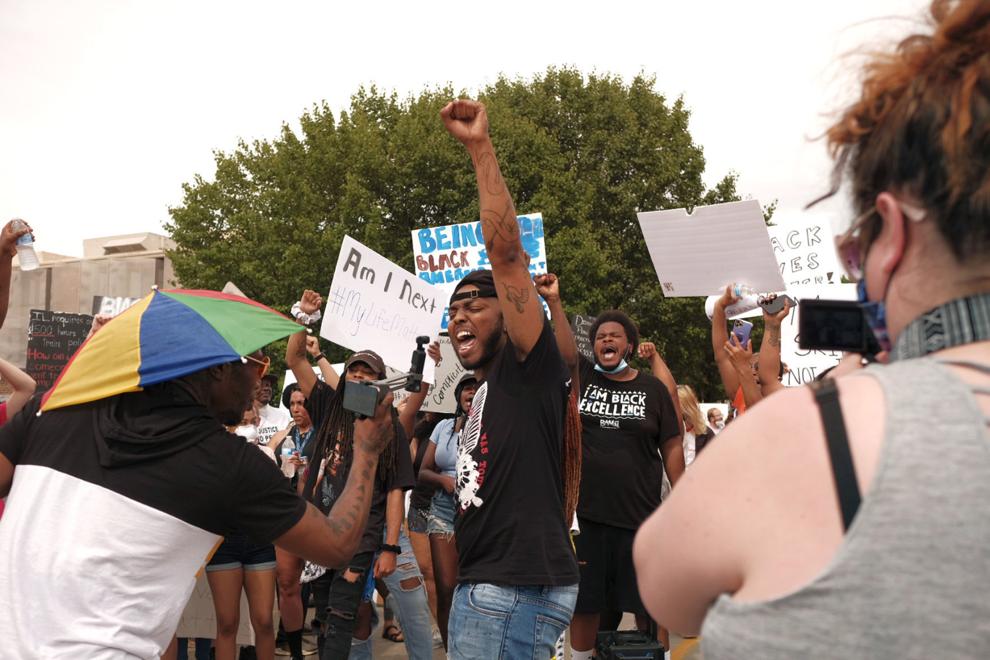 Carbondale march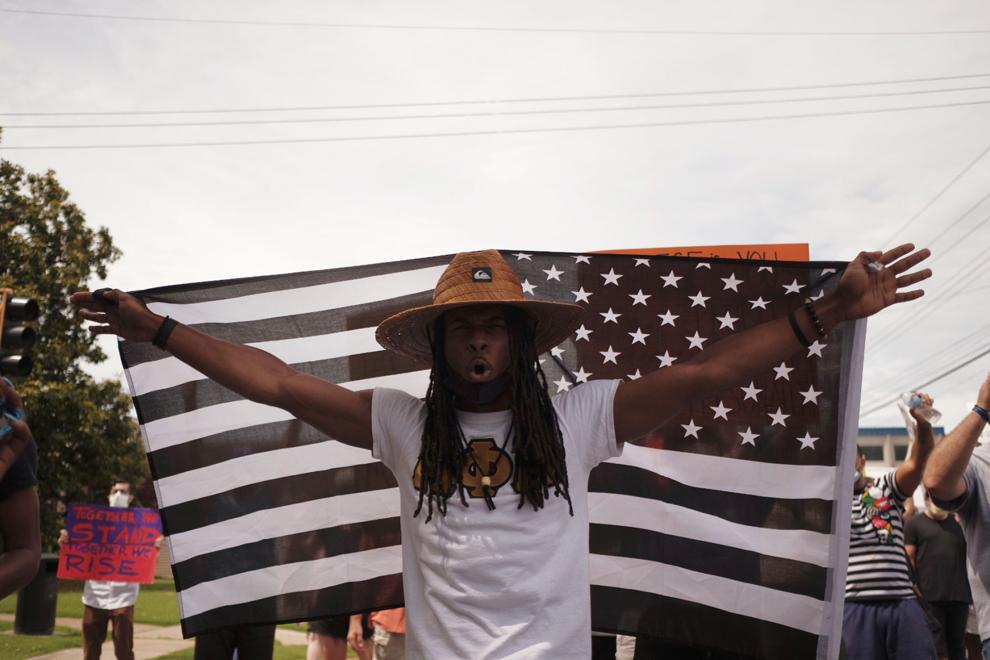 Carbondale march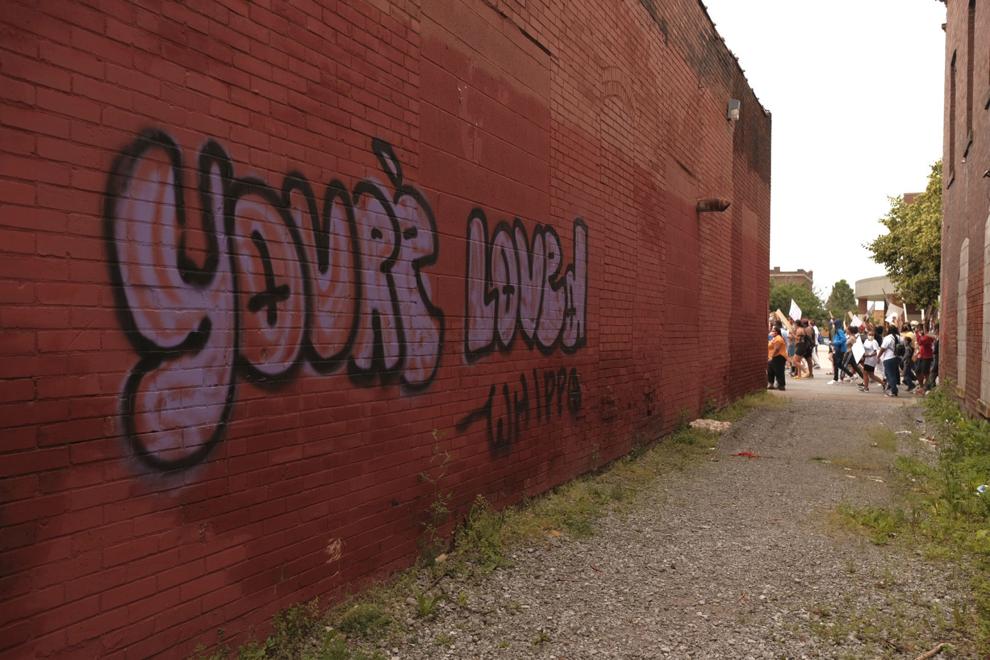 In Anna, nearly 200 demonstrate against police brutality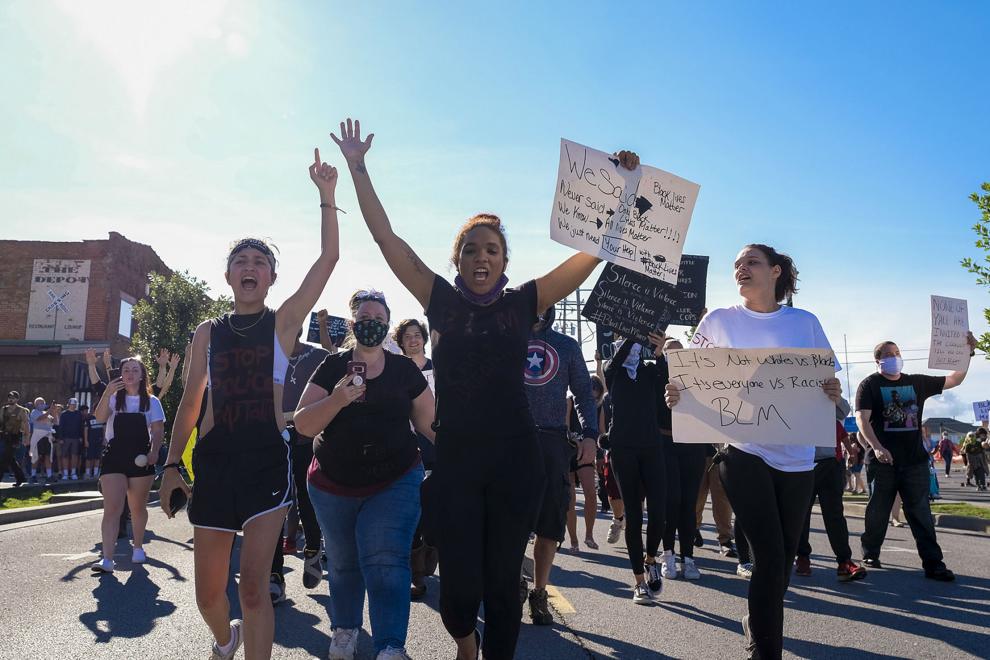 In Anna, nearly 200 demonstrate against police brutality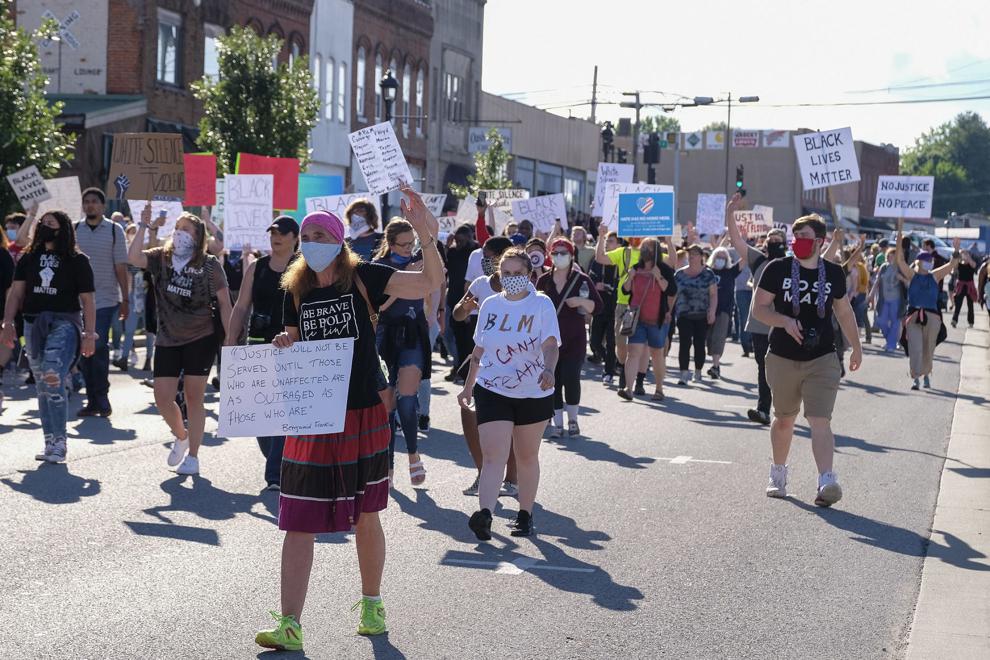 In Anna, nearly 200 demonstrate against police brutality
In Anna, nearly 200 demonstrate against police brutality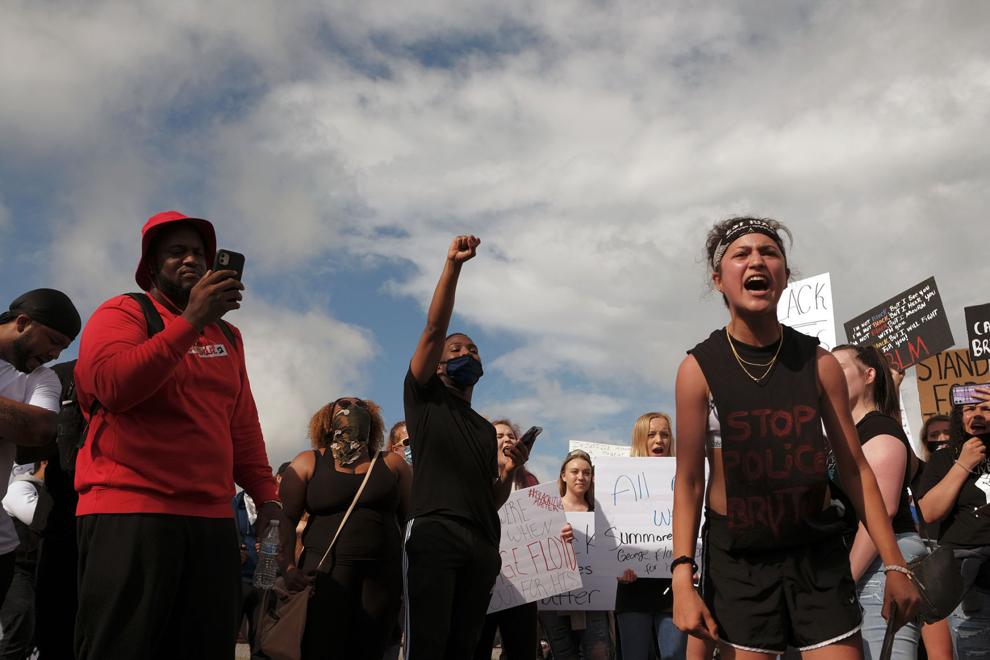 Anna protest: 'I'm not black but I mourn with you.'
In Anna, nearly 200 demonstrate against police brutality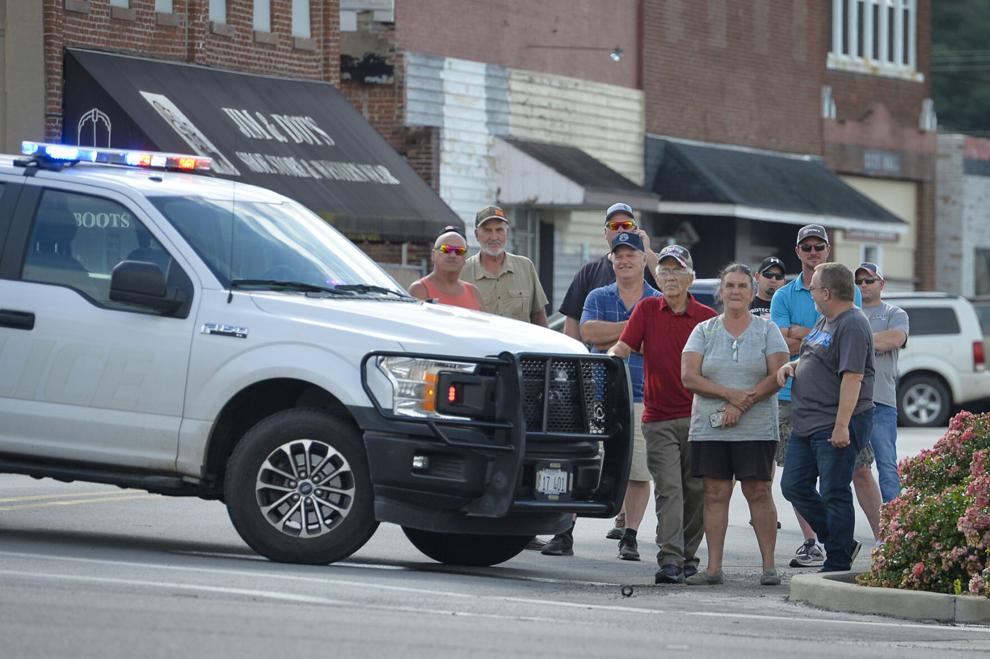 In Anna, nearly 200 demonstrate against police brutality
In Anna, nearly 200 demonstrate against police brutality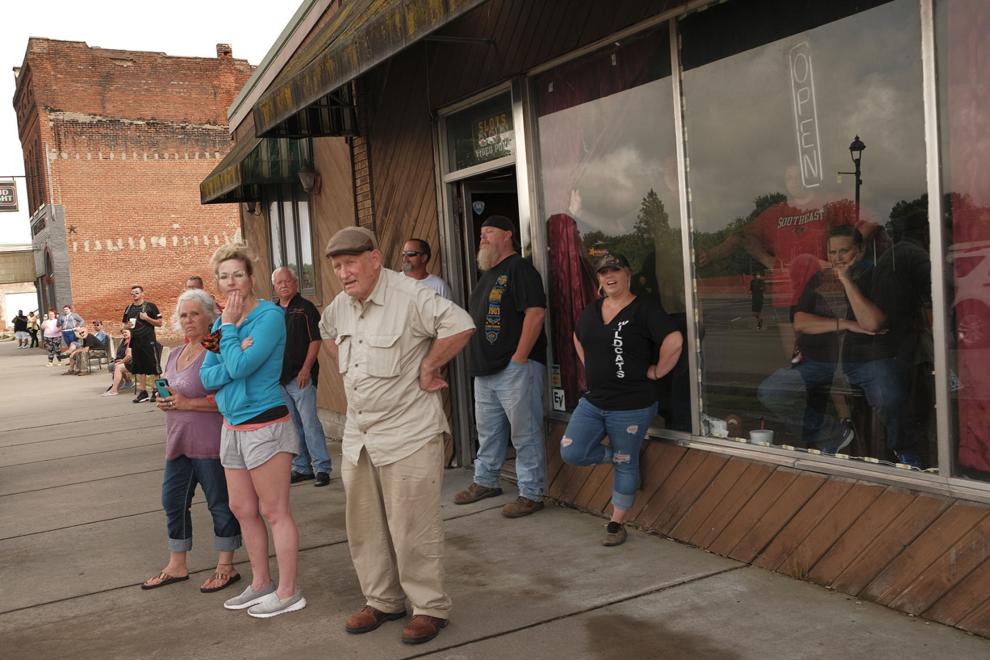 In Anna, nearly 200 demonstrate against police brutality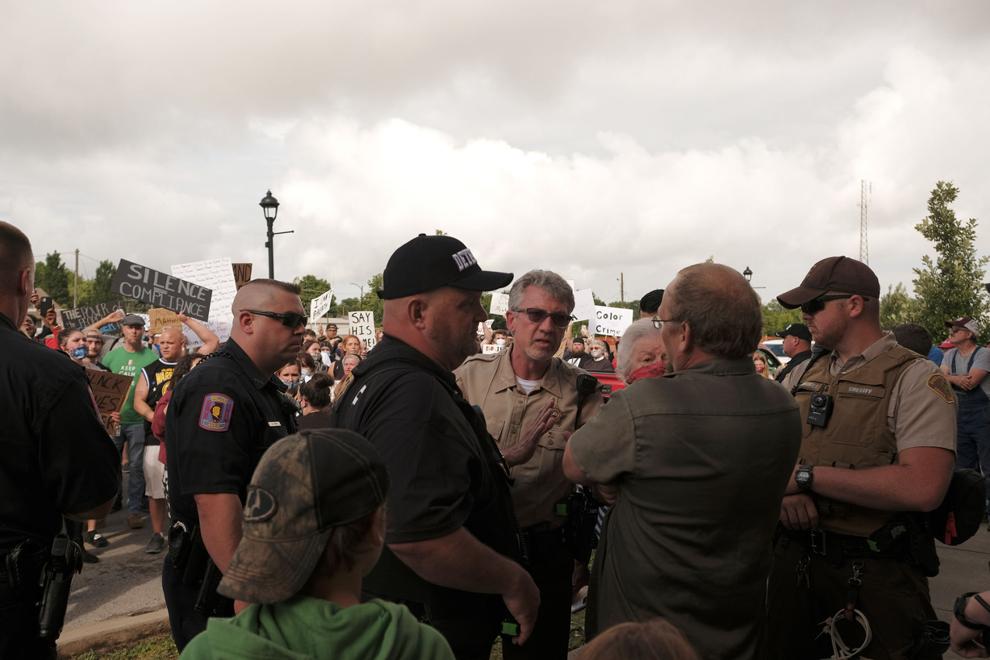 Nearly 200 protest in Anna
In Anna, nearly 200 demonstrate against police brutality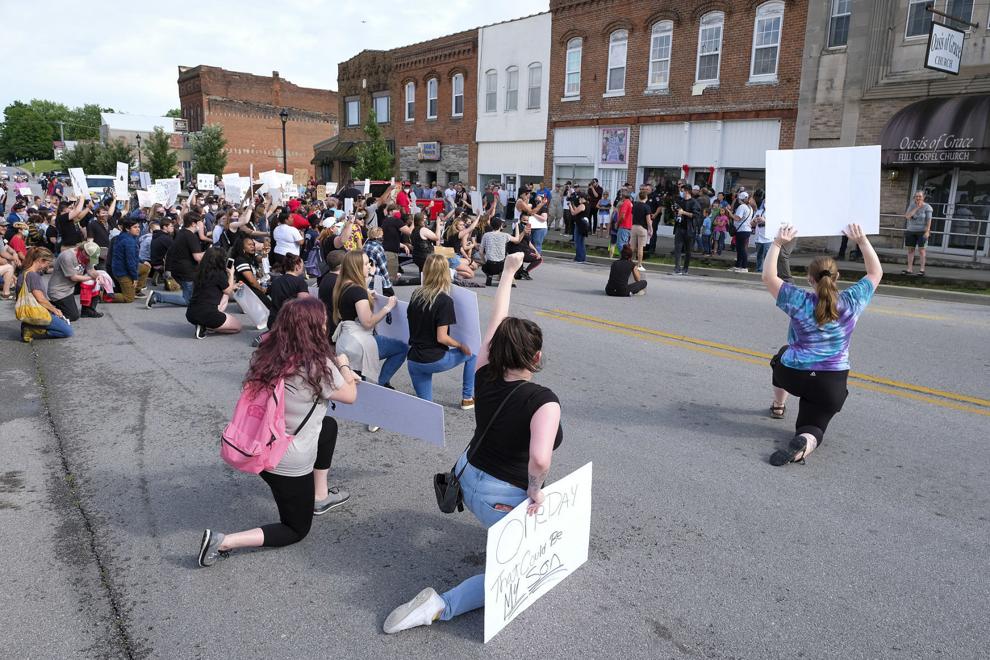 Carterville march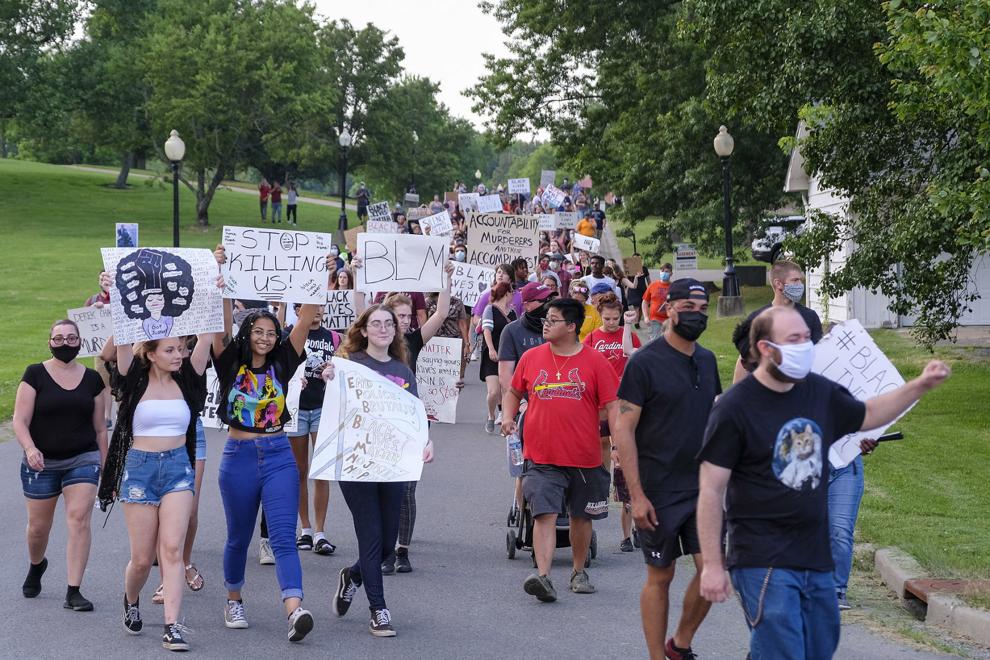 Carterville march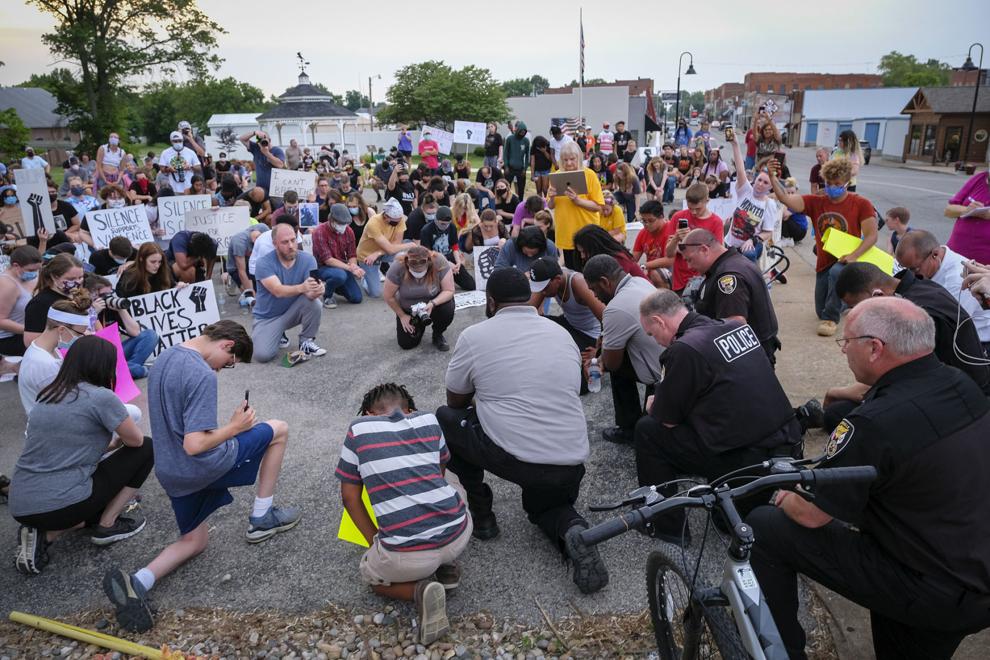 Carterville march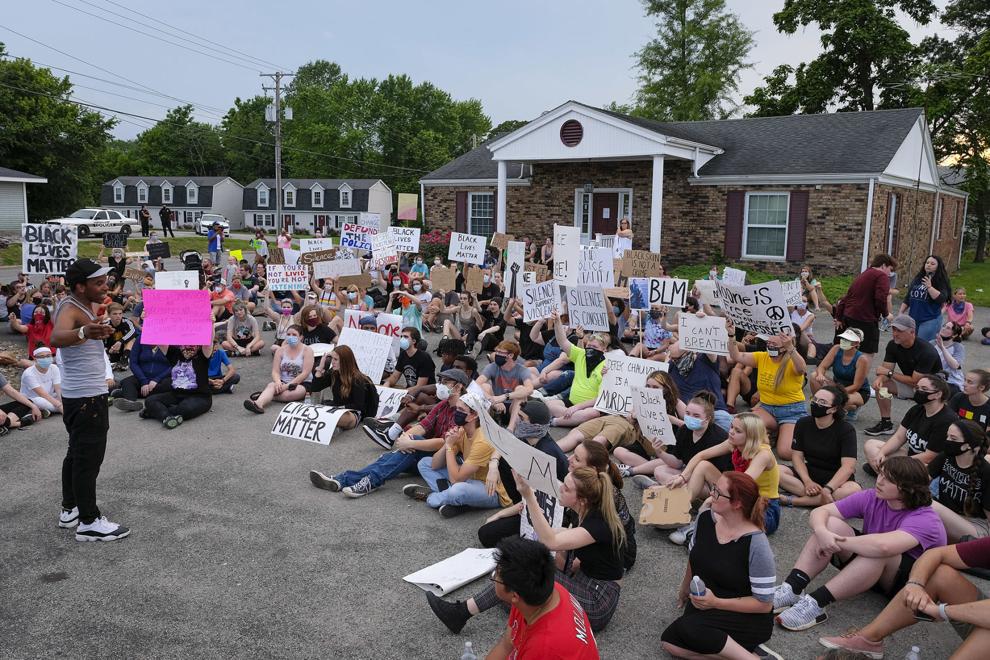 Watch now: Protesters march in Carterville
Black Lives Matter Peaceful Protest in Carbondale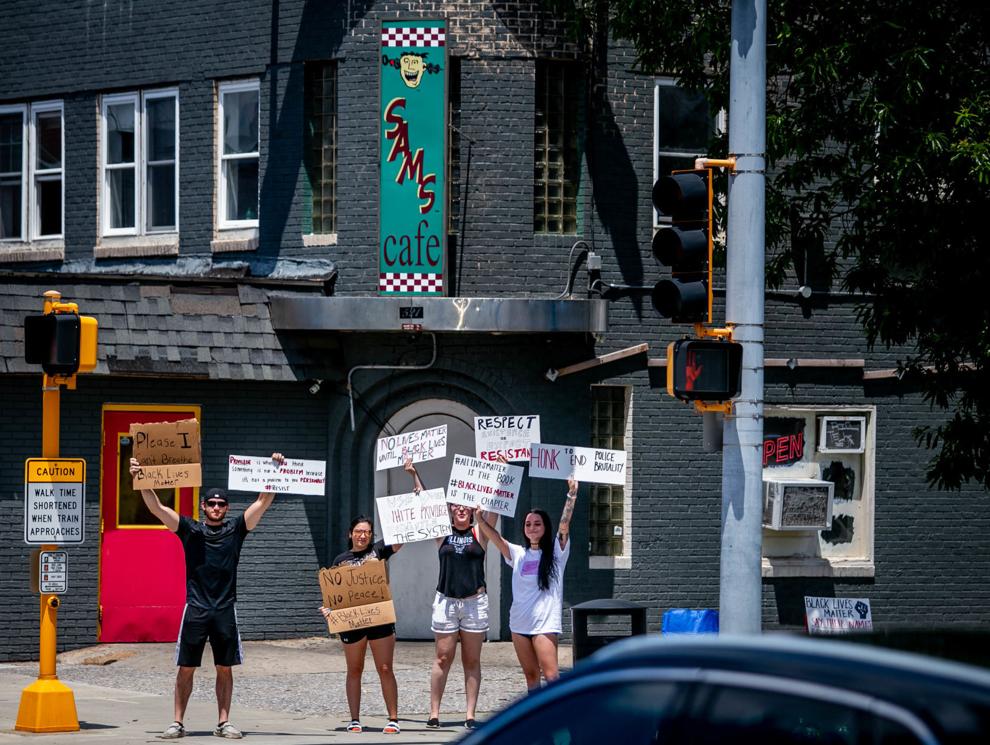 Black Lives Matter Peaceful Protest in Carbondale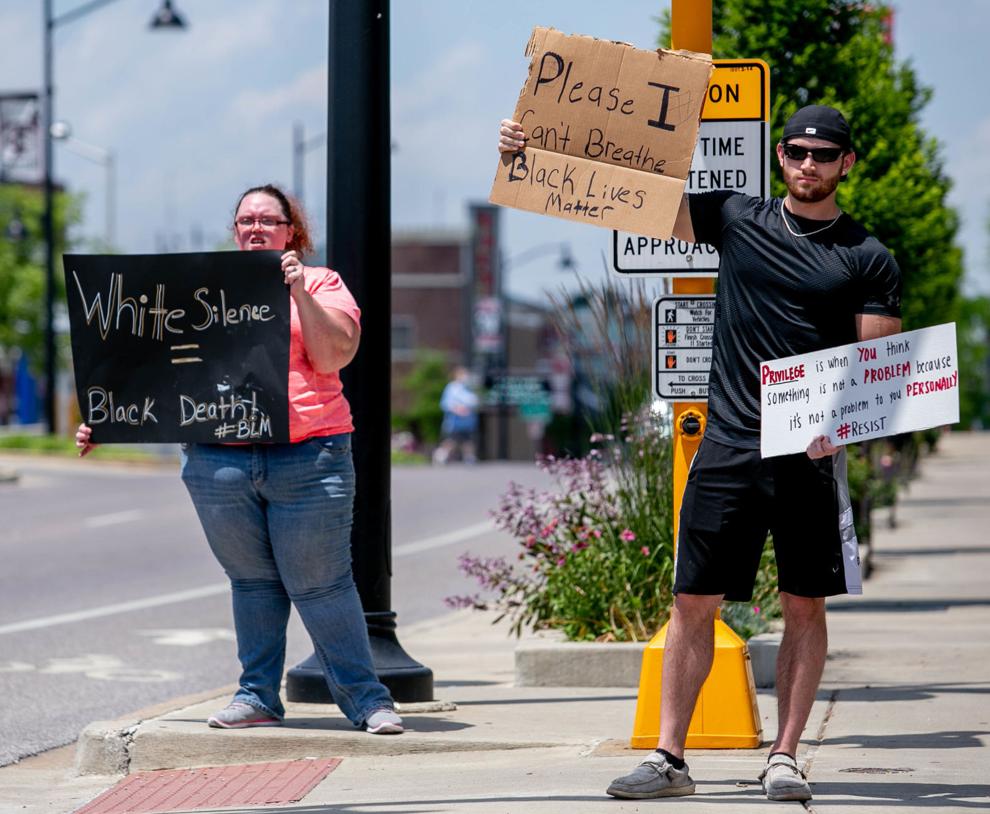 Black Lives Matter Peaceful Protest in Carbondale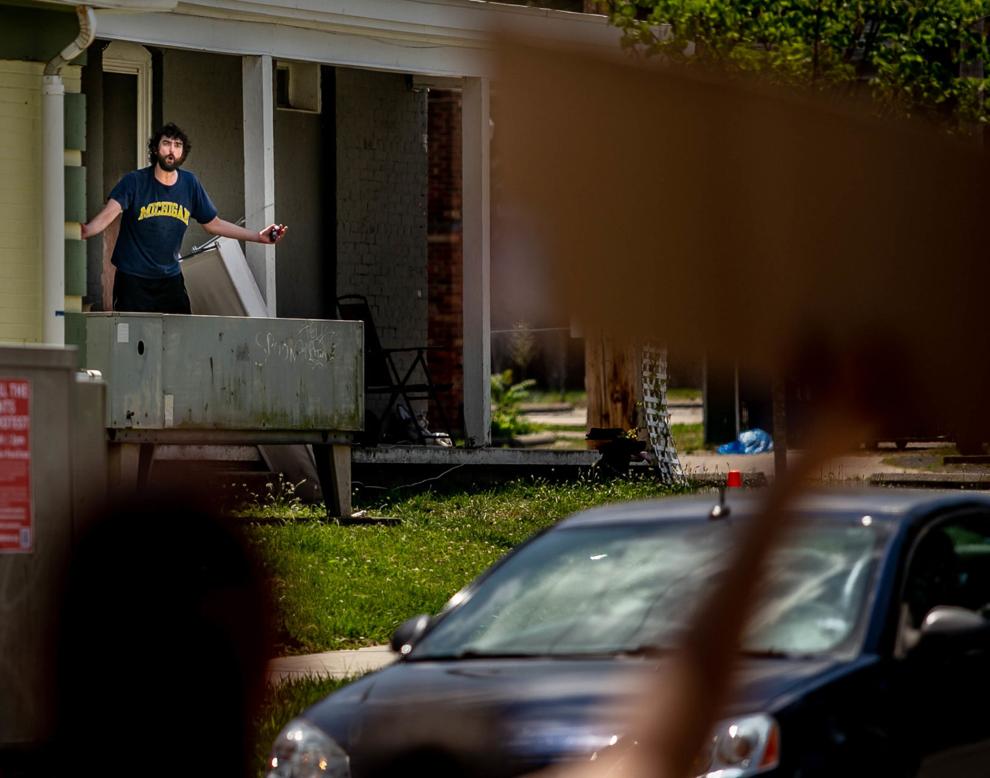 Black Lives Matter Peaceful Protest in Carbondale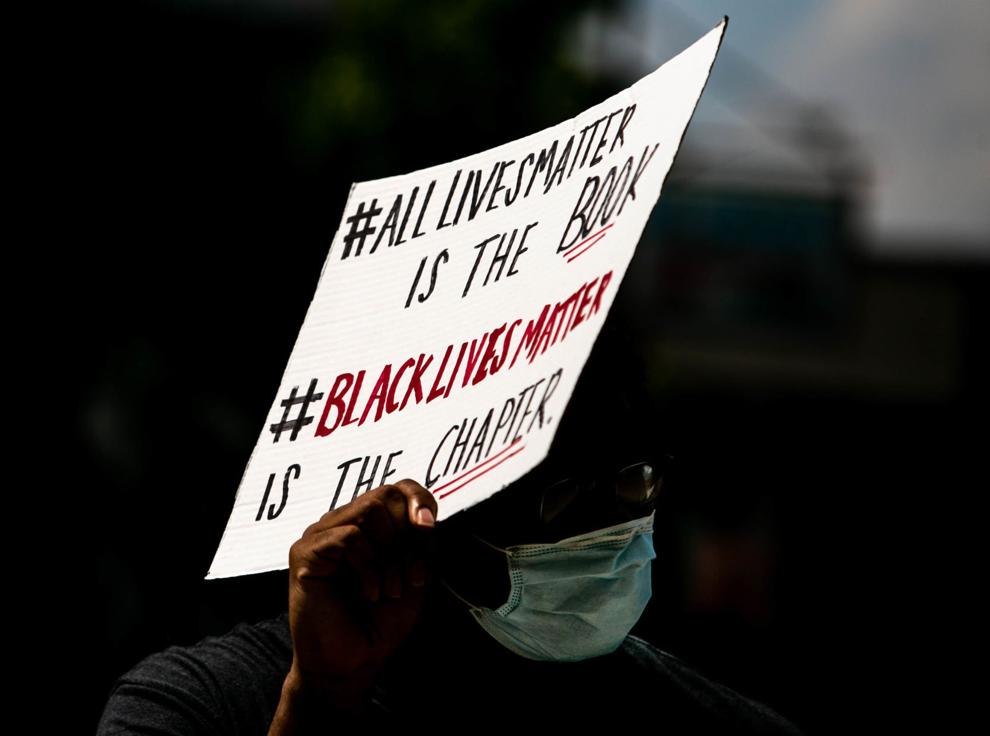 Black Lives Matter Peaceful Protest in Carbondale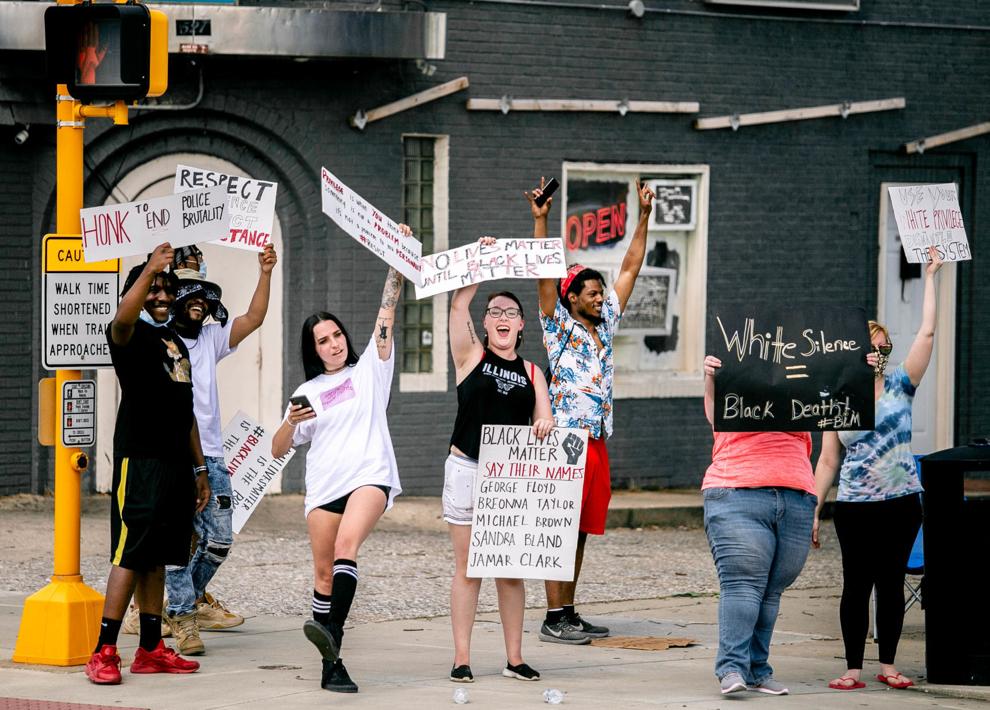 Daily protest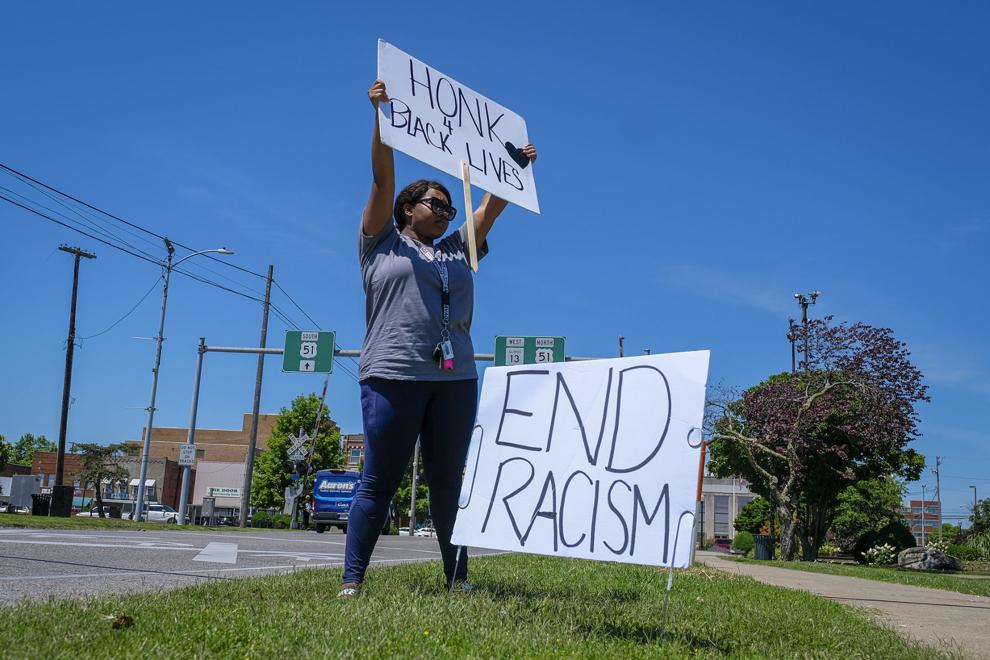 Demonstration in Marion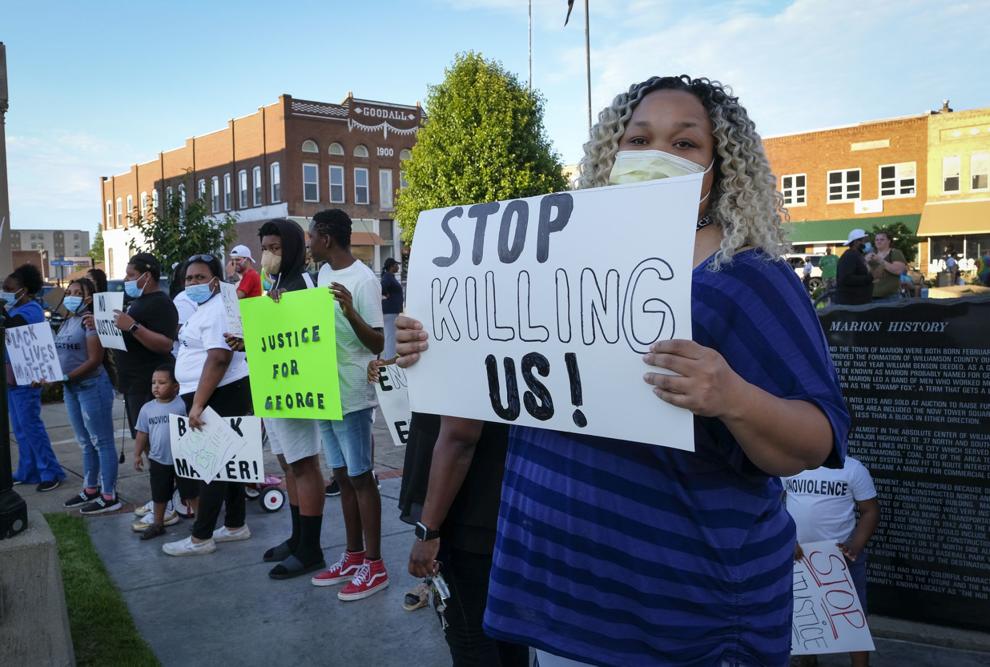 Demonstration in Marion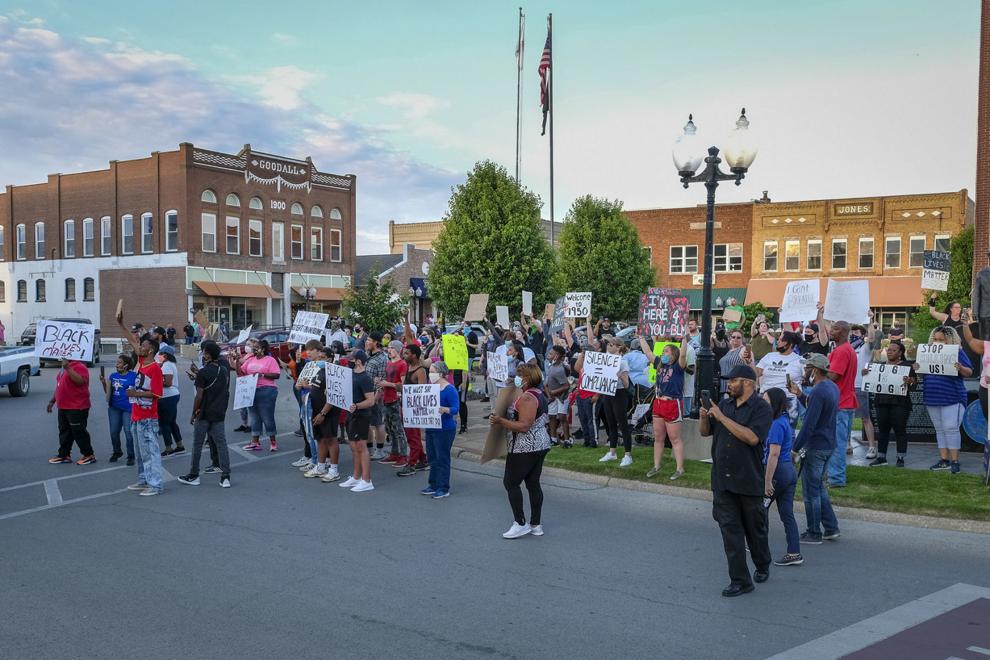 Demonstration in Marion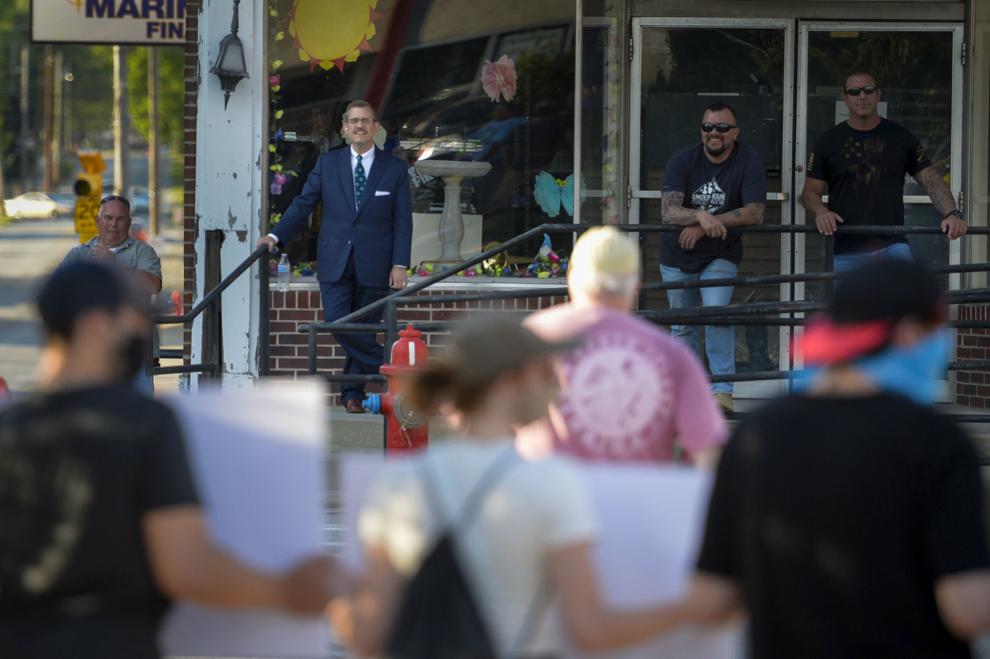 Vigil in Carbondale mourns George Floyd's death, demonstrators call for change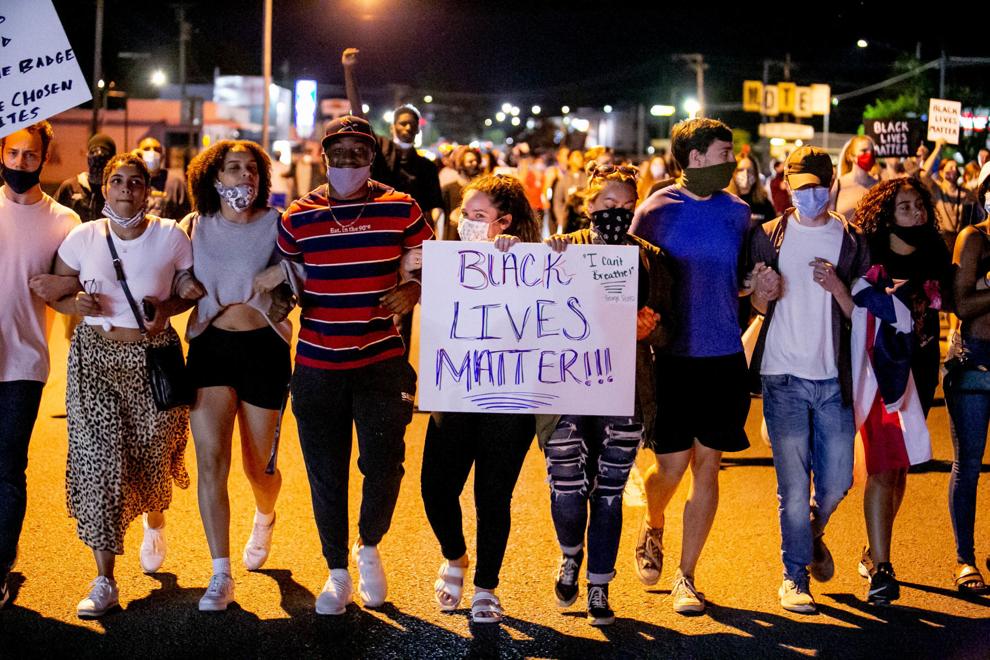 Vigil in Carbondale mourns George Floyd's death, demonstrators call for change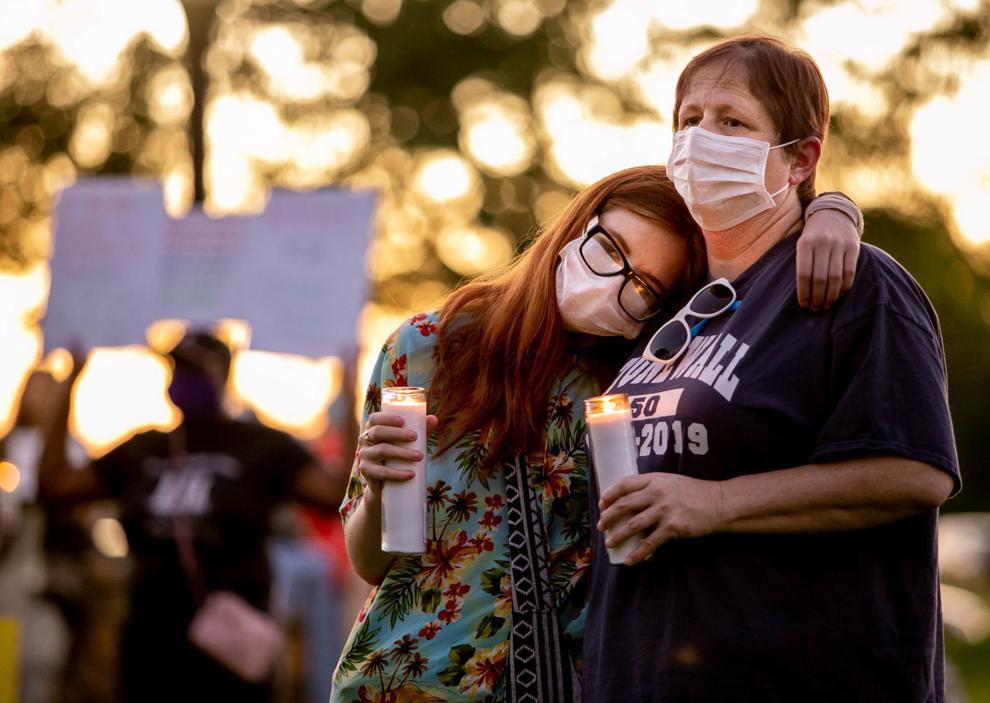 Vigil in Carbondale mourns George Floyd's death, demonstrators call for change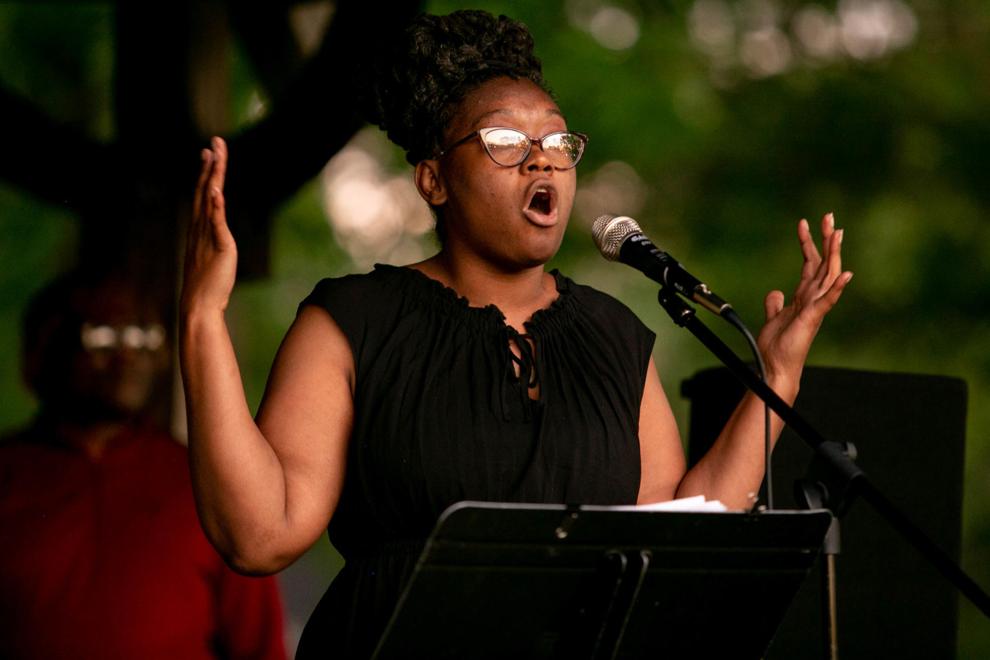 Watch Now: Demonstrators in Carbondale mourn George Floyd's death; hold vigil, march
Vigil in Carbondale mourns George Floyd's death, demonstrators call for change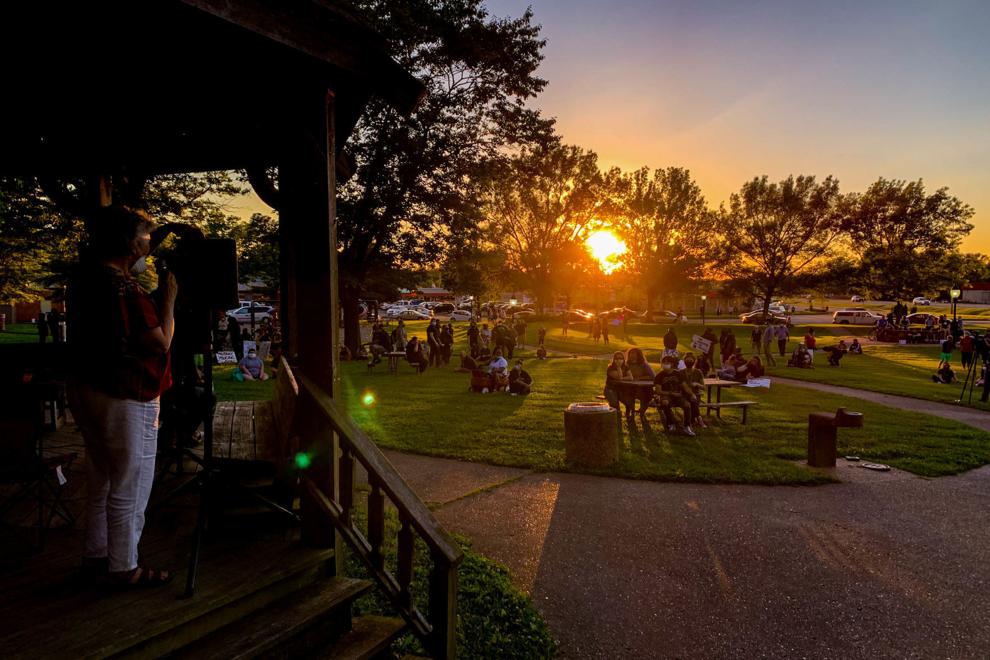 Vigil in Carbondale mourns George Floyd's death, demonstrators call for change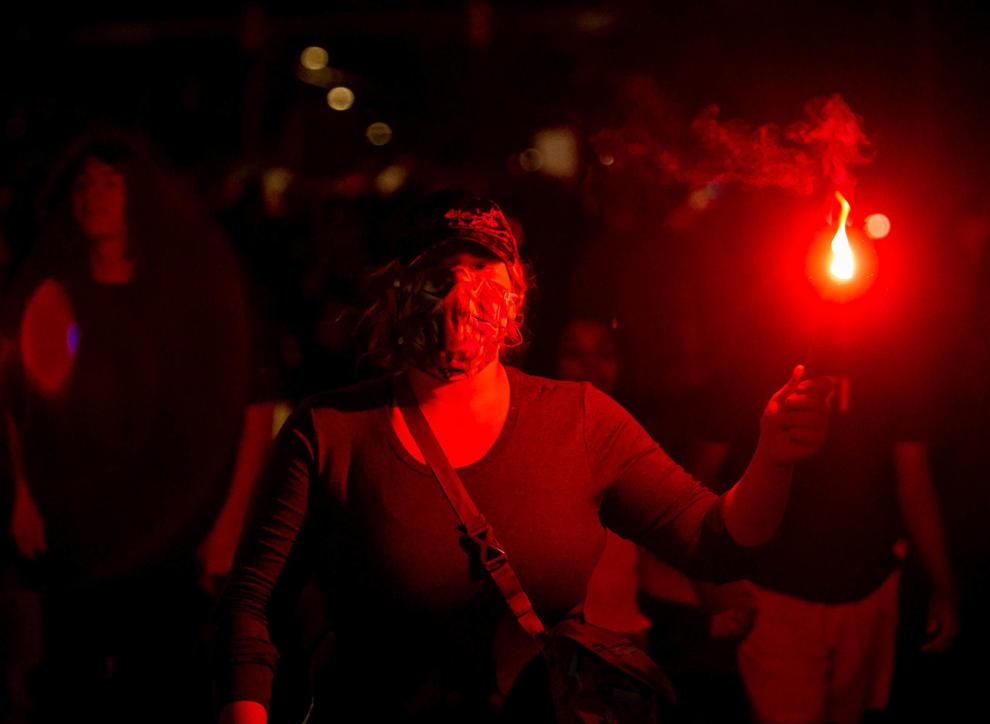 Vigil in Carbondale mourns George Floyd's death, demonstrators call for change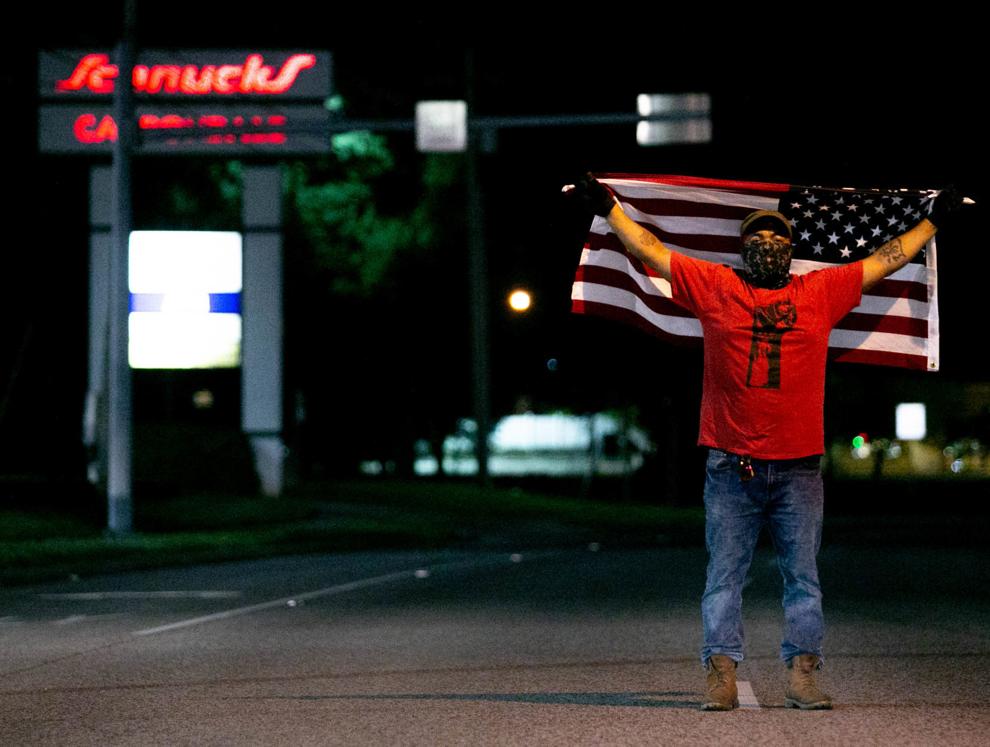 Vigil in Carbondale mourns George Floyd's death, demonstrators call for change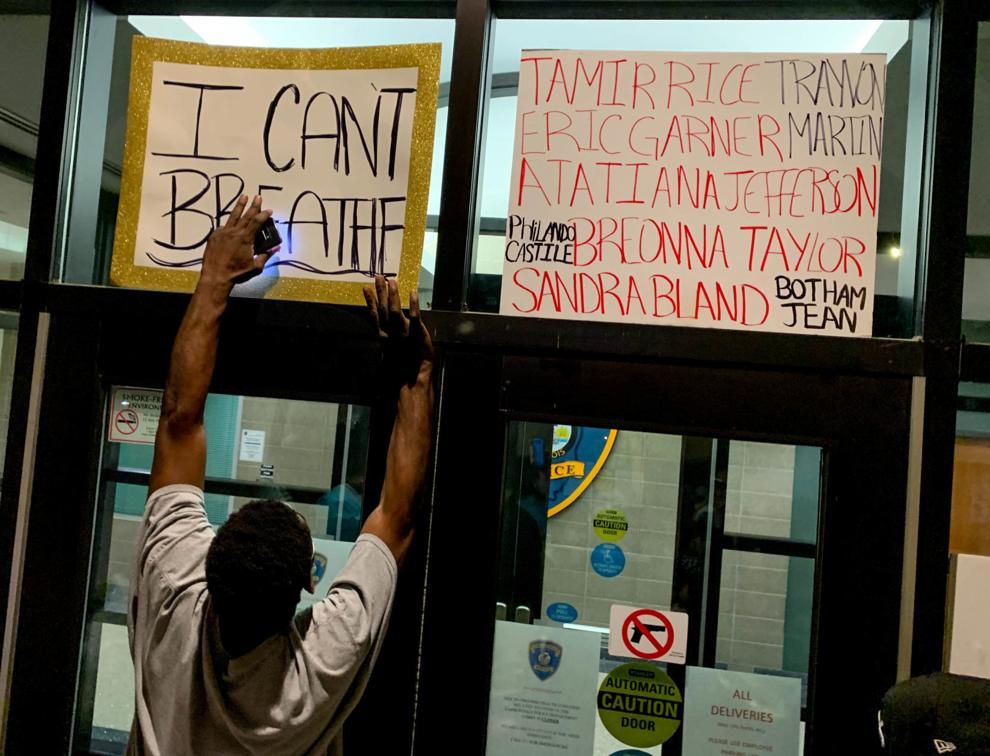 Vigil in Carbondale mourns George Floyd's death, demonstrators call for change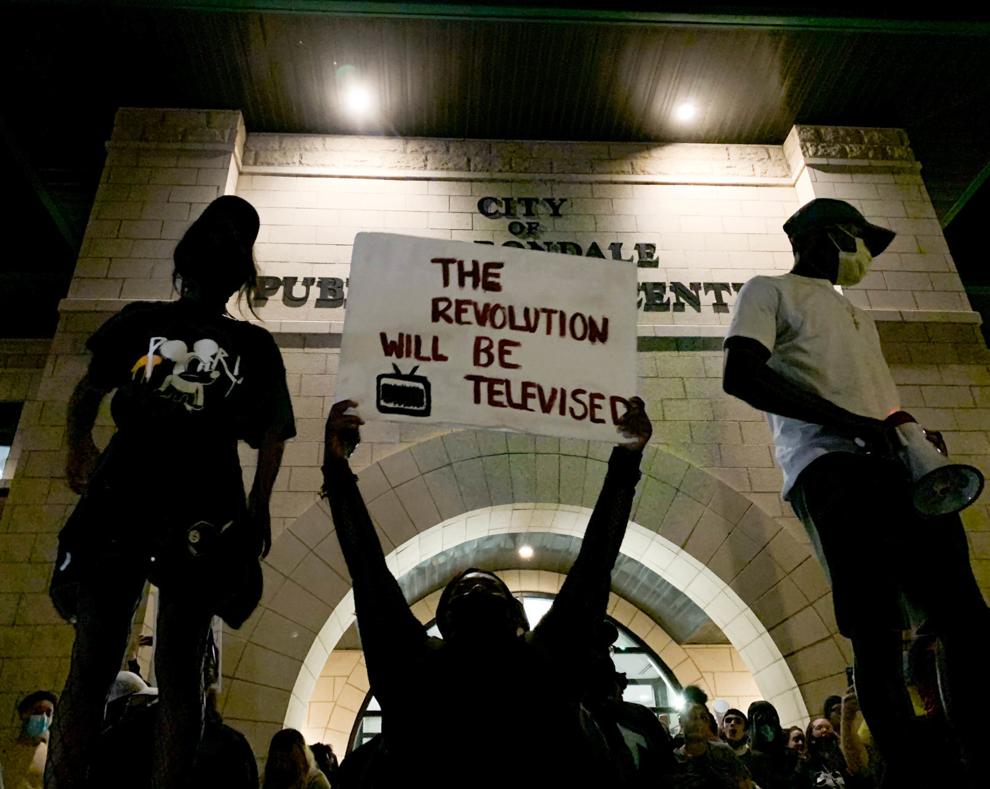 Watch Now: Demonstrators in Carbondale mourn George Floyd's death; hold vigil, march
Vigil in Carbondale mourns George Floyd's death, demonstrators call for change
Vigil in Carbondale mourns George Floyd's death, demonstrators call for change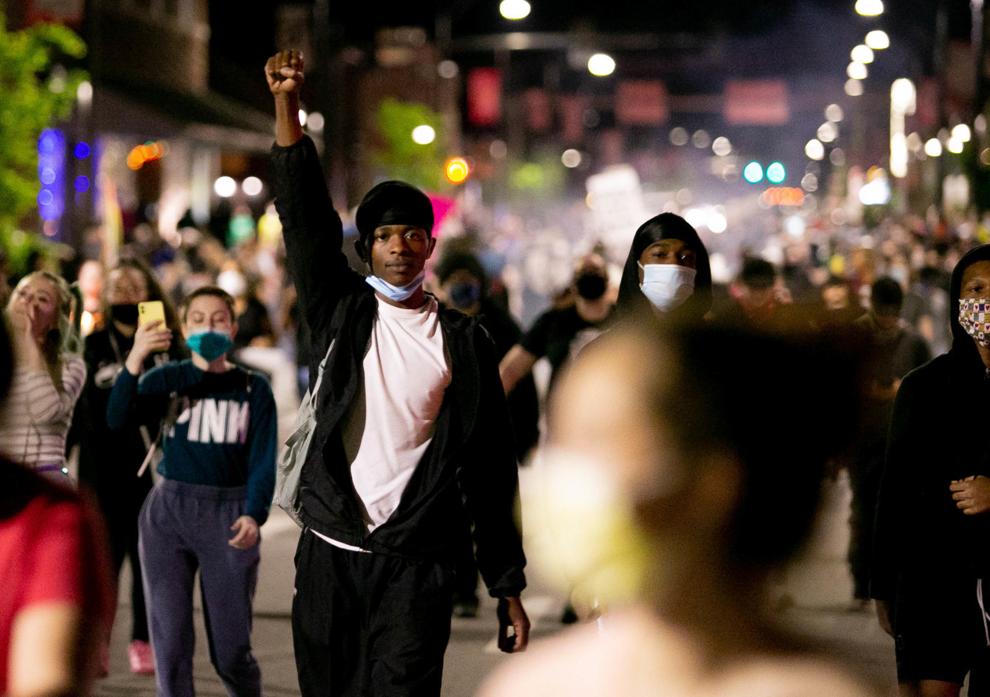 Vigil in Carbondale mourns George Floyd's death, demonstrators call for change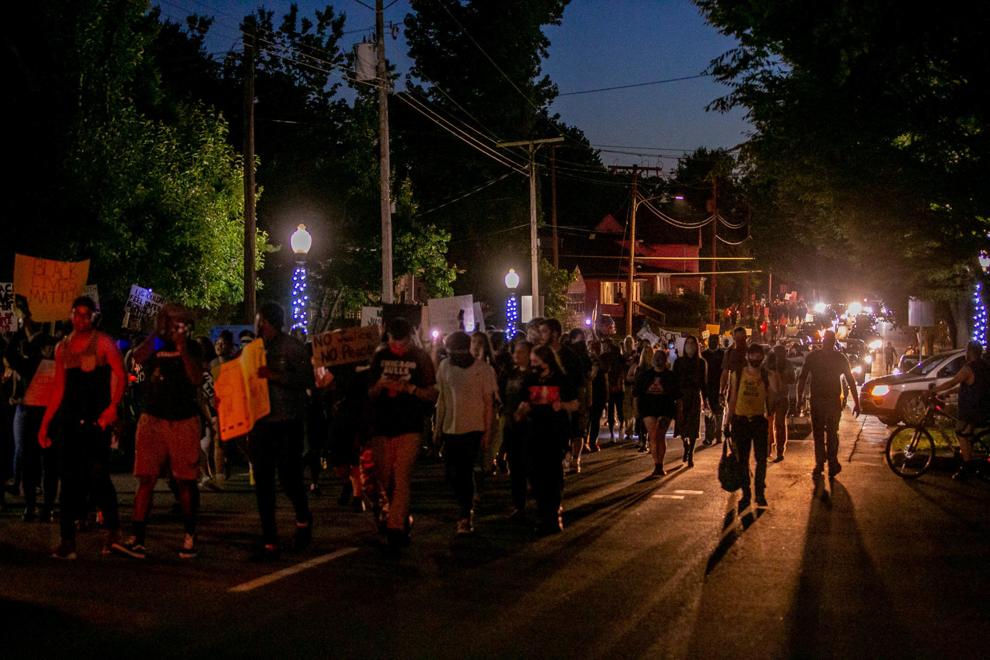 Vigil in Carbondale mourns George Floyd's death, demonstrators call for change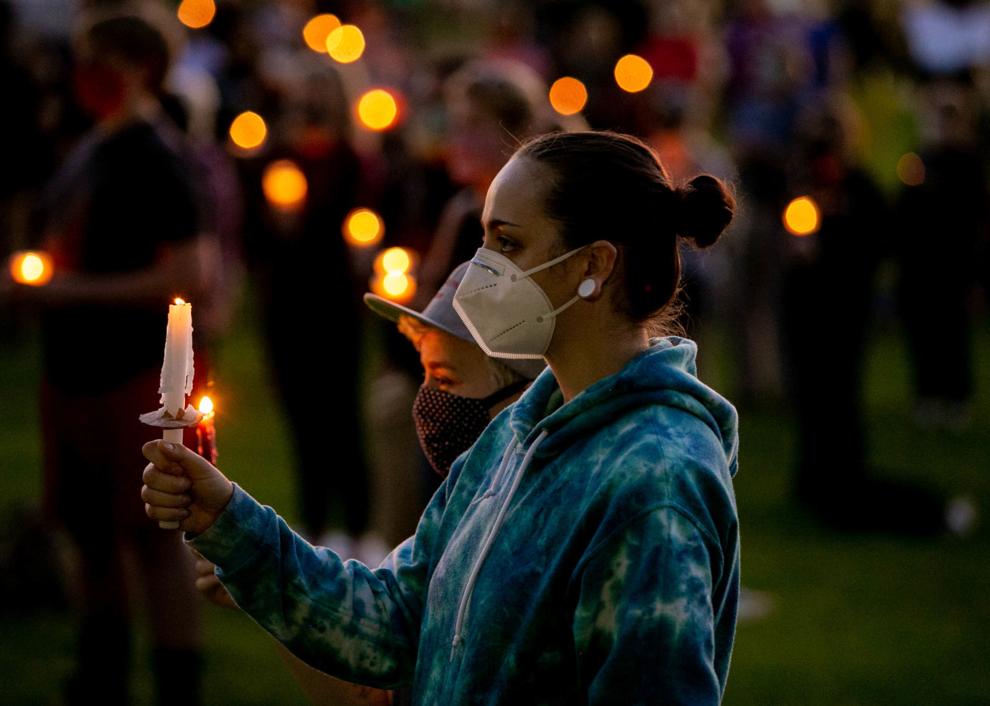 Vigil in Carbondale mourns George Floyd's death, demonstrators call for change
1 man with a 'Black Lives Matter' sign spurs 20-person demonstration in Du Quoin Saturday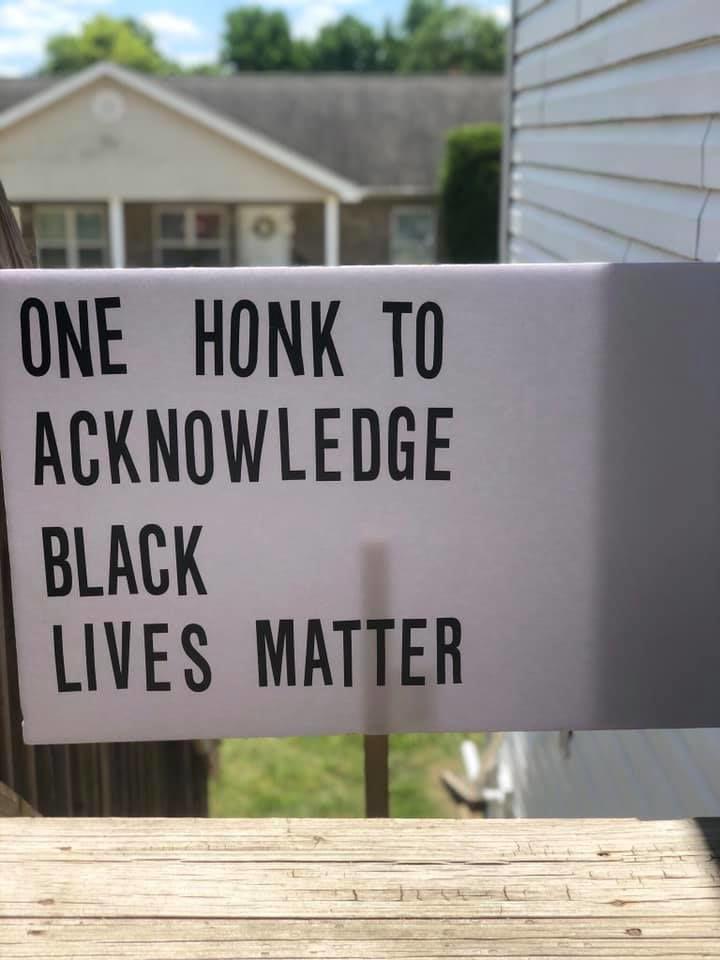 1 man with a 'Black Lives Matter' sign spurs 20-person demonstration in Du Quoin Saturday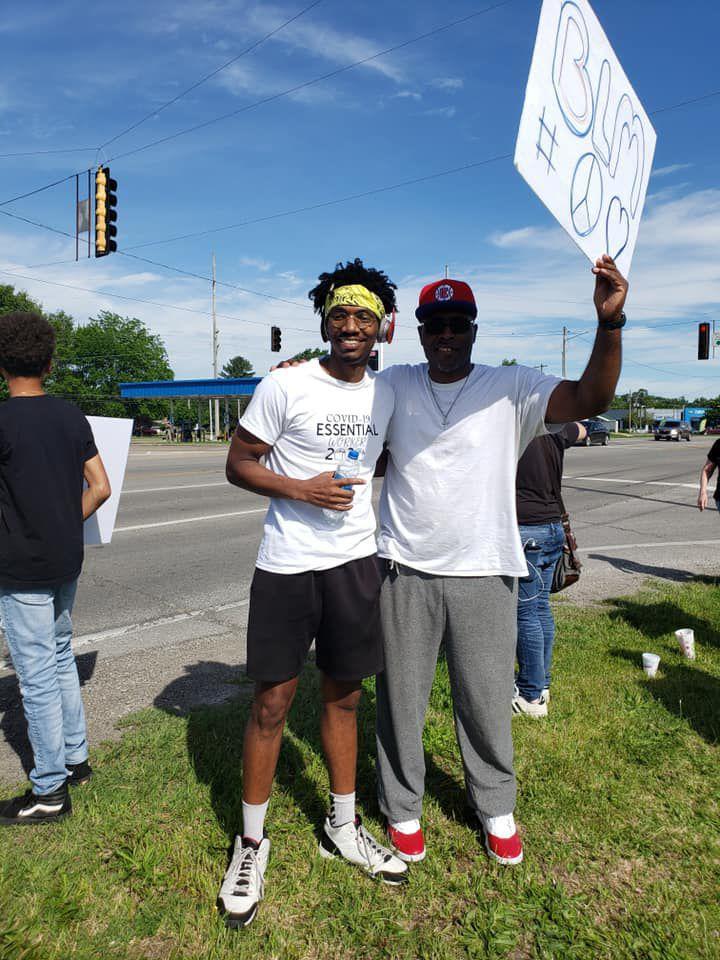 1 man with a 'Black Lives Matter' sign spurs 20-person demonstration in Du Quoin Saturday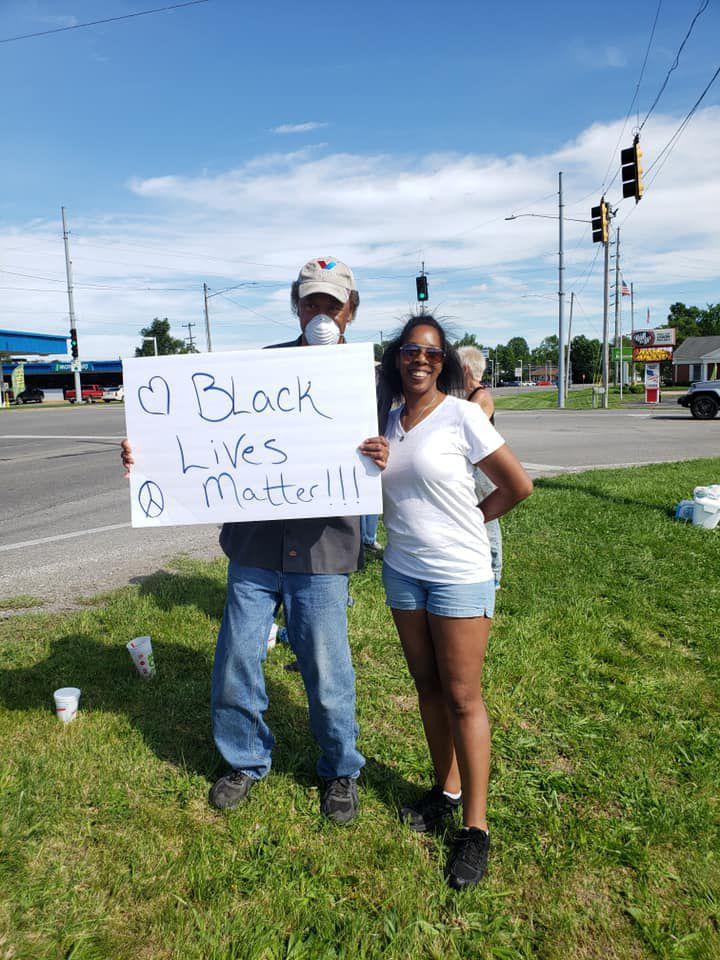 1 man with a 'Black Lives Matter' sign spurs 20-person demonstration in Du Quoin Saturday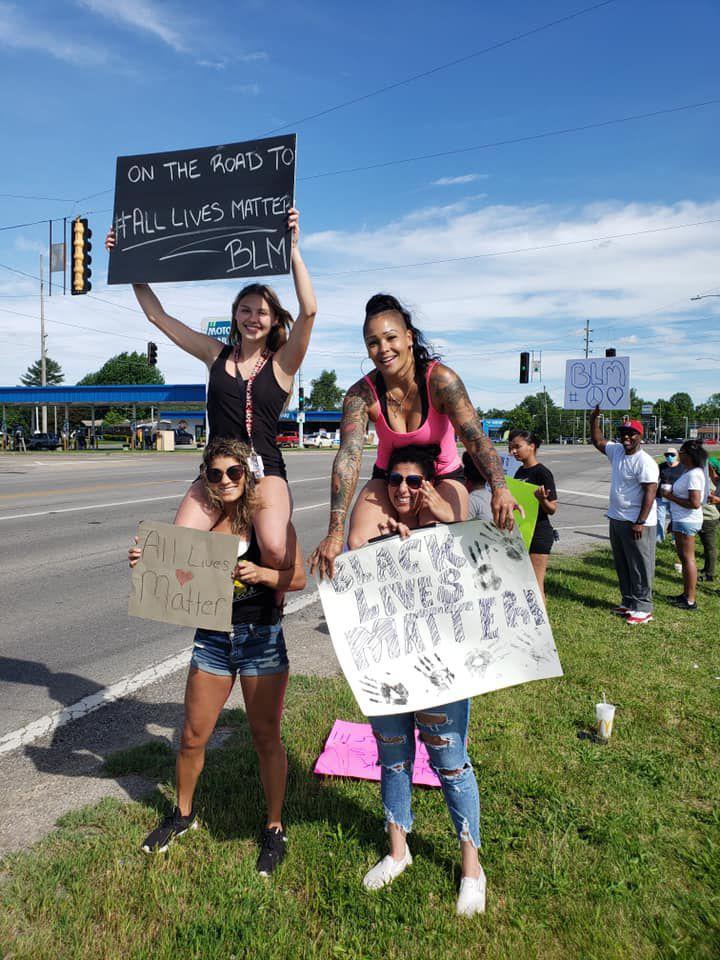 1 man with a 'Black Lives Matter' sign spurs 20-person demonstration in Du Quoin Saturday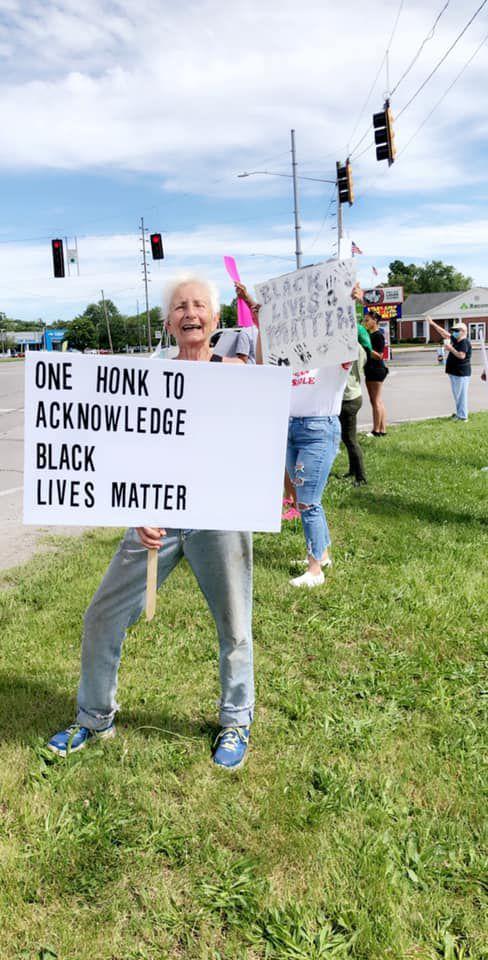 1 man with a 'Black Lives Matter' sign spurs 20-person demonstration in Du Quoin Saturday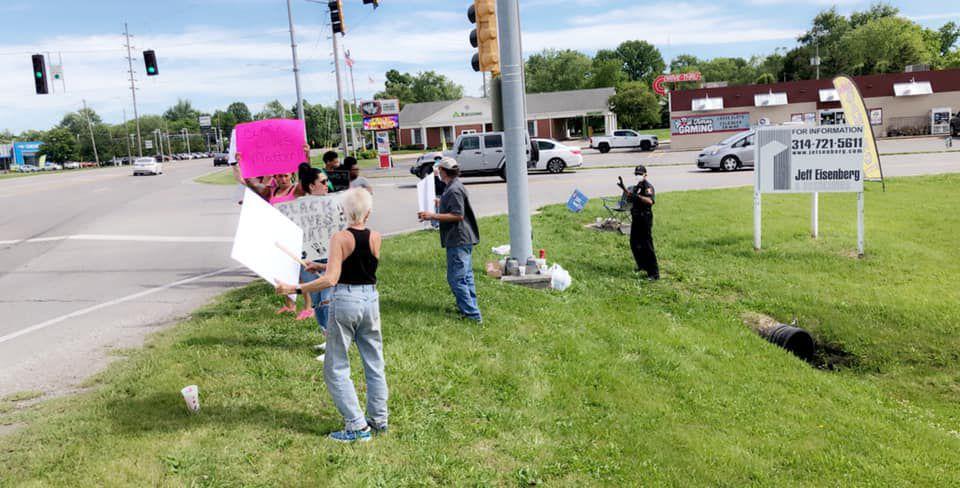 1 man with a 'Black Lives Matter' sign spurs 20-person demonstration in Du Quoin Saturday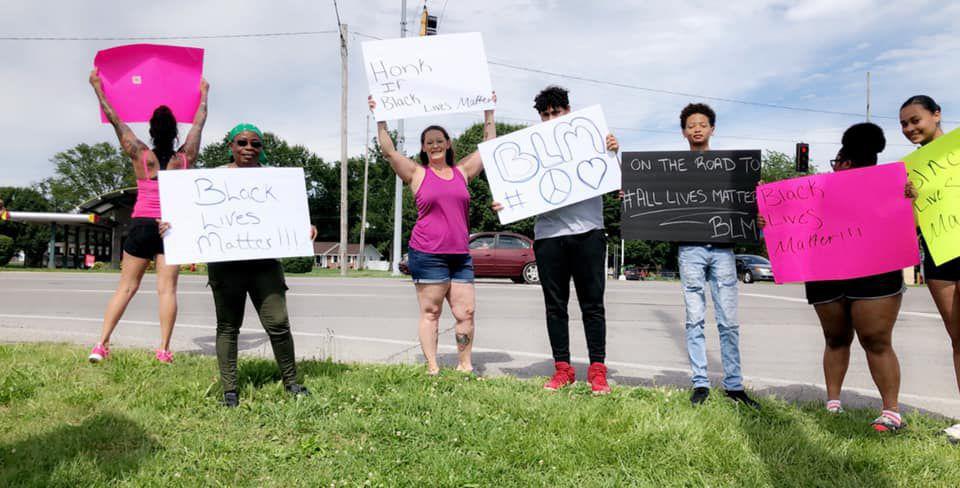 Demonstrators in Carbondale mourn George Floyd's death; hold vigil, march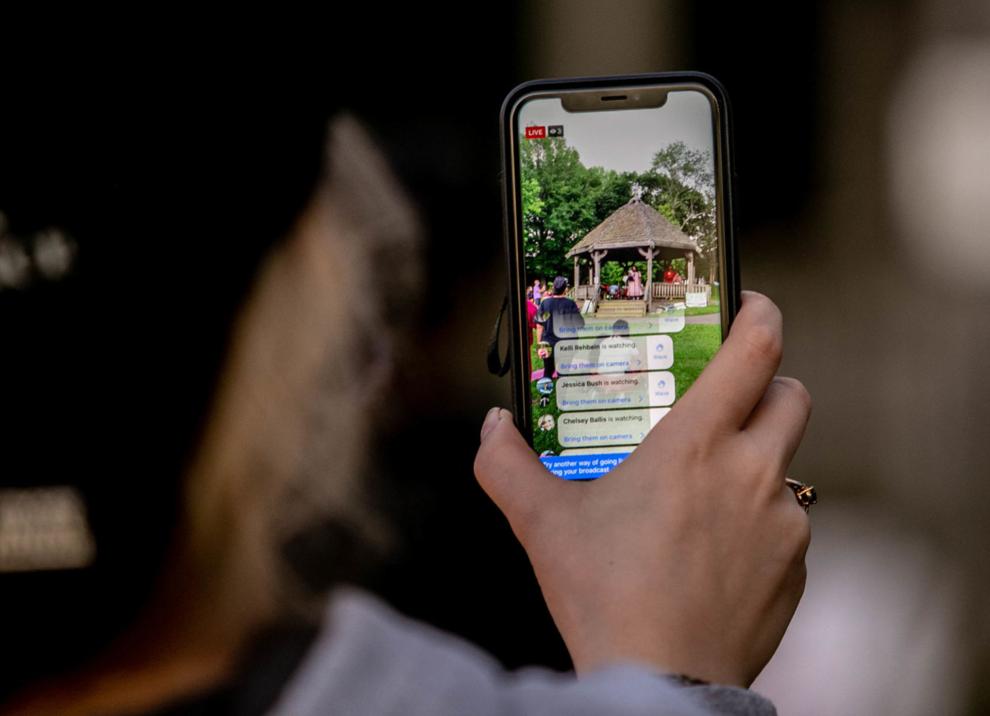 Demonstrators in Carbondale mourn George Floyd's death; hold vigil, march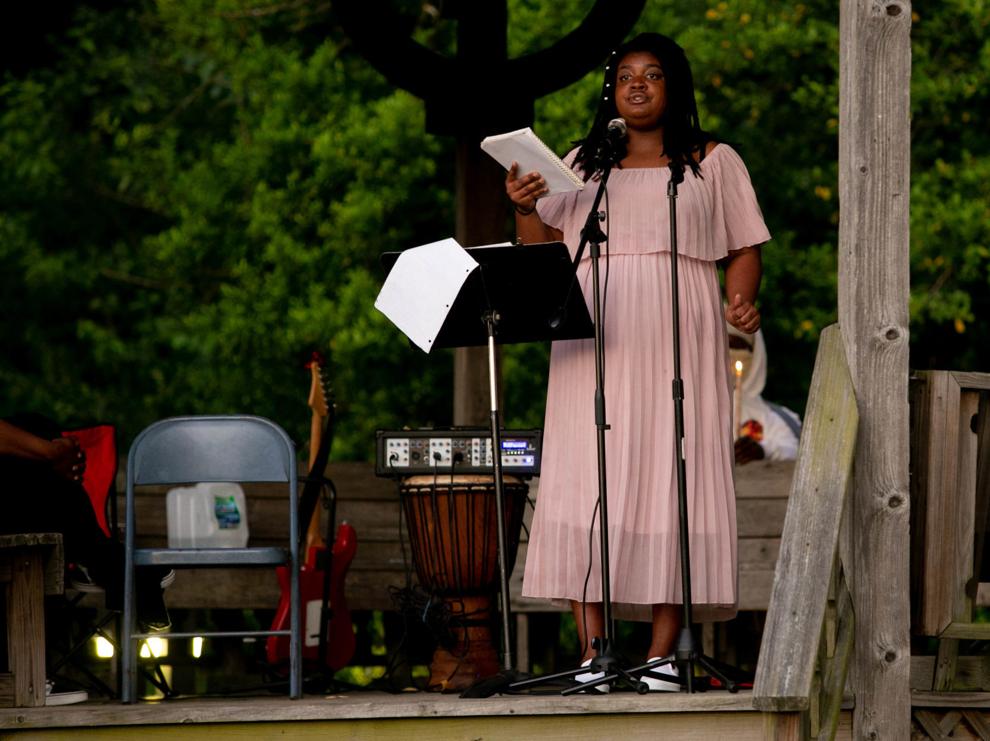 Demonstrators in Carbondale mourn George Floyd's death; hold vigil, march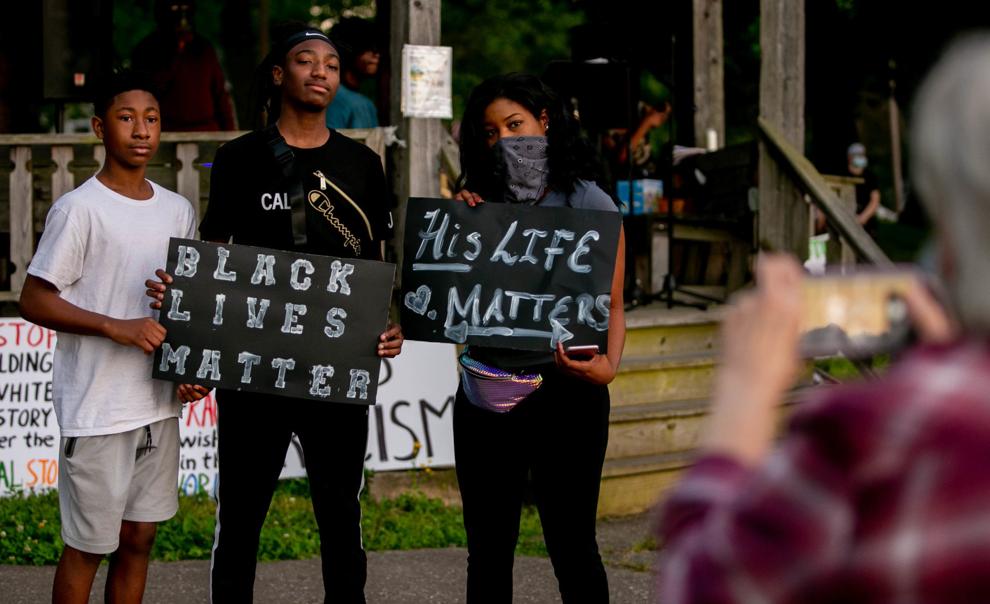 Demonstrators in Carbondale mourn George Floyd's death; hold vigil, march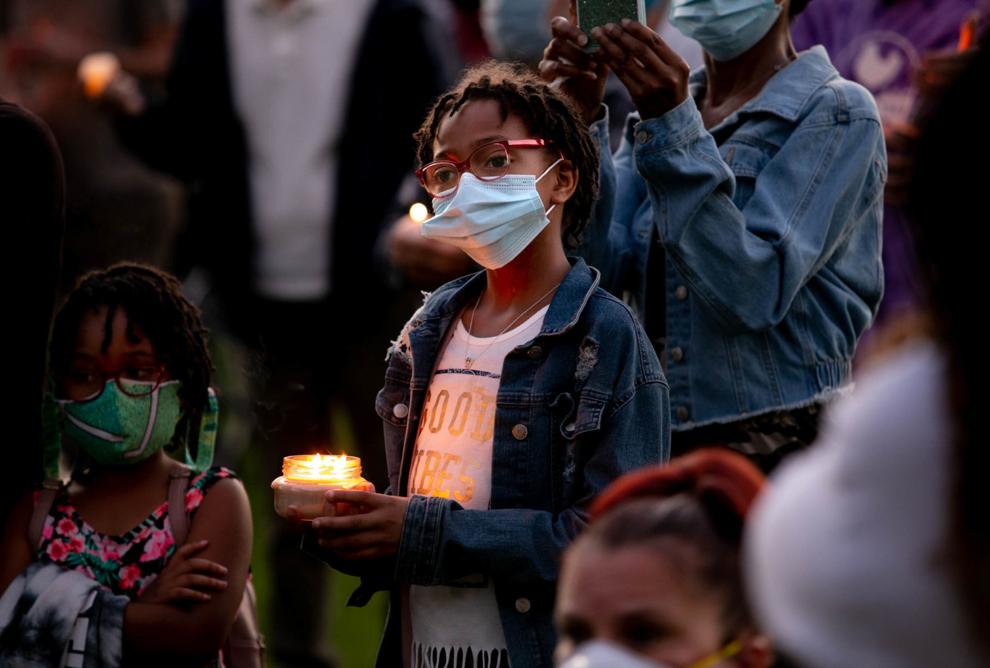 Demonstrators in Carbondale mourn George Floyd's death; hold vigil, march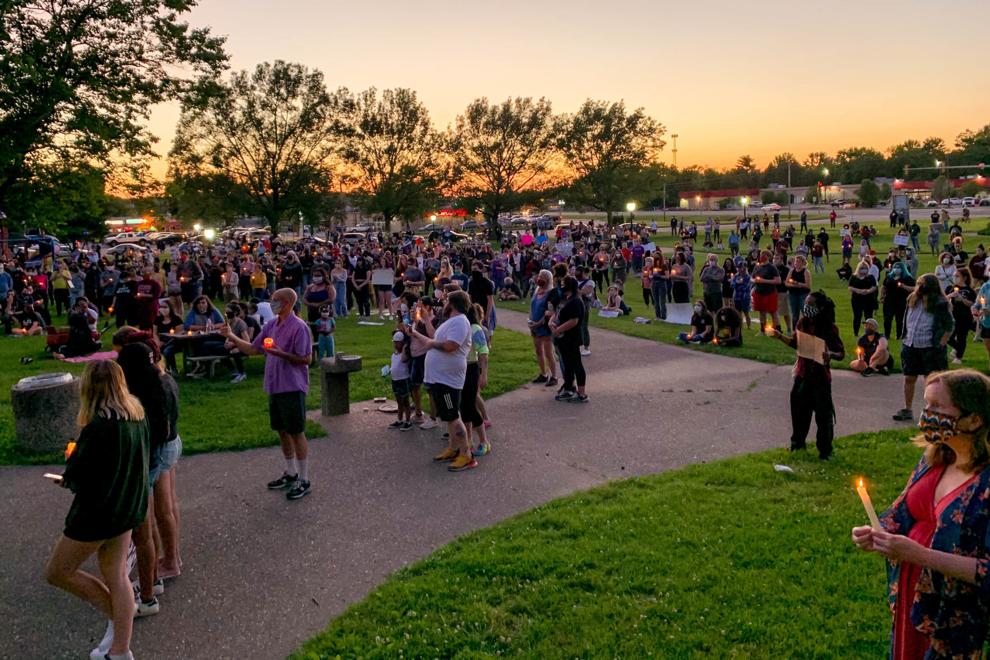 Demonstrators in Carbondale mourn George Floyd's death; hold vigil, march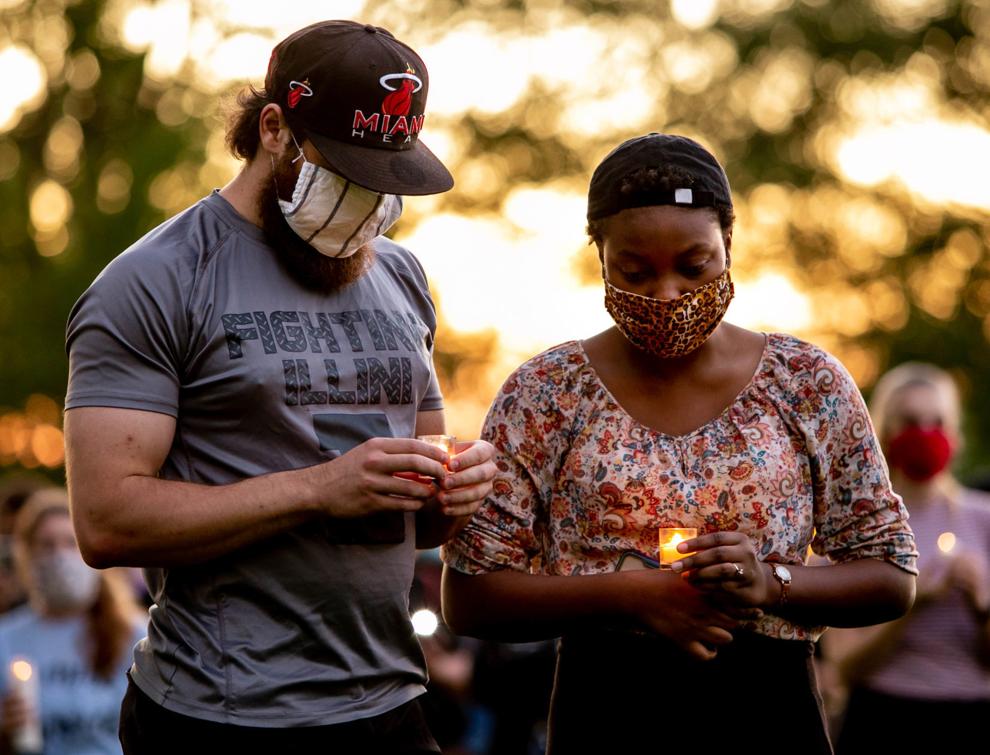 Demonstrators in Carbondale mourn George Floyd's death; hold vigil, march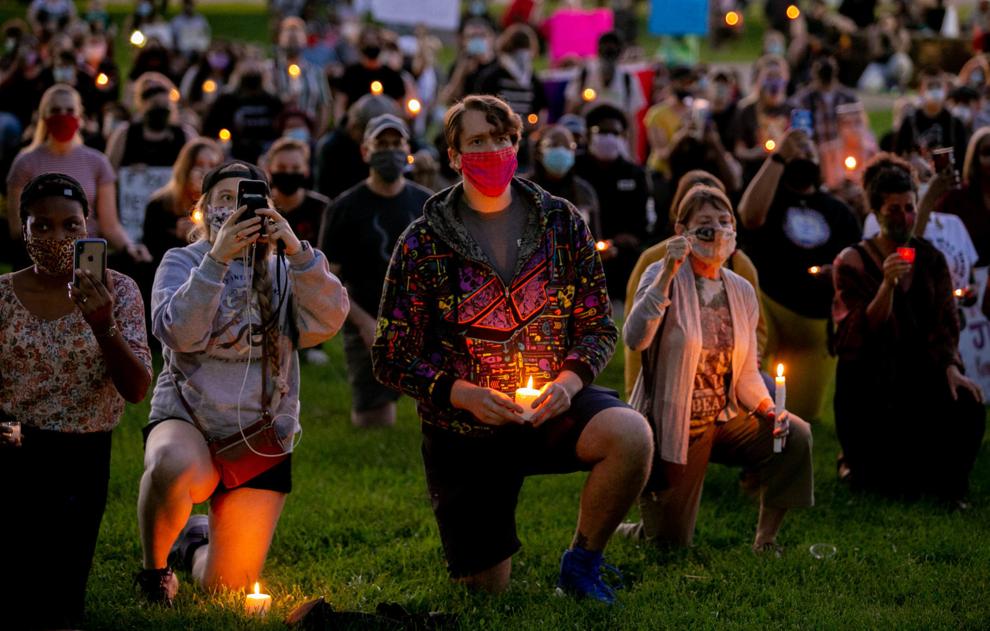 Demonstrators in Carbondale mourn George Floyd's death; hold vigil, march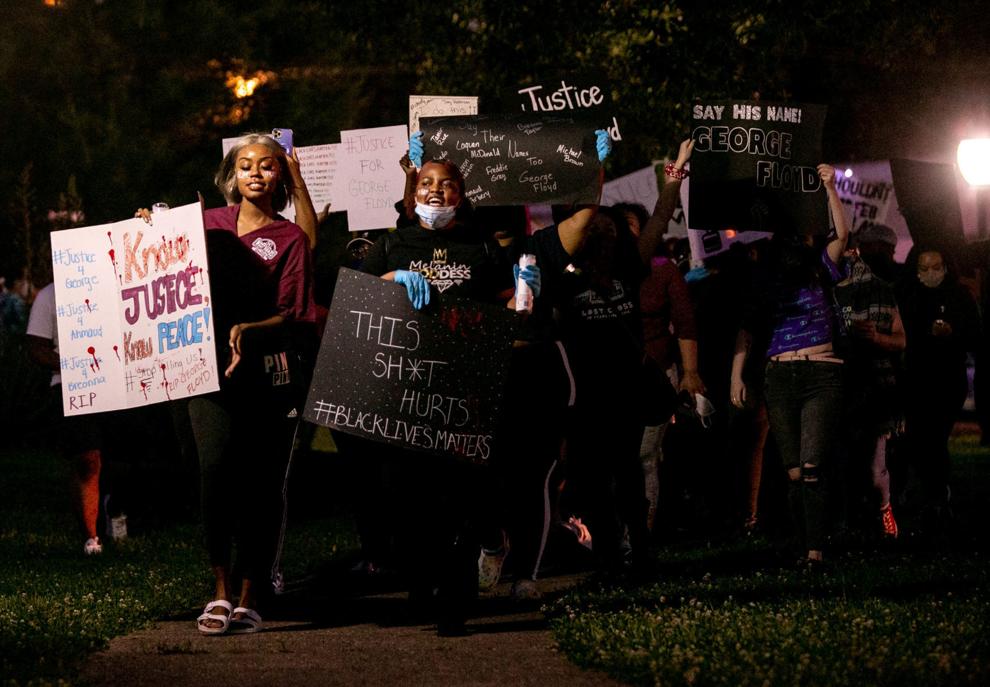 Demonstrators in Carbondale mourn George Floyd's death; hold vigil, march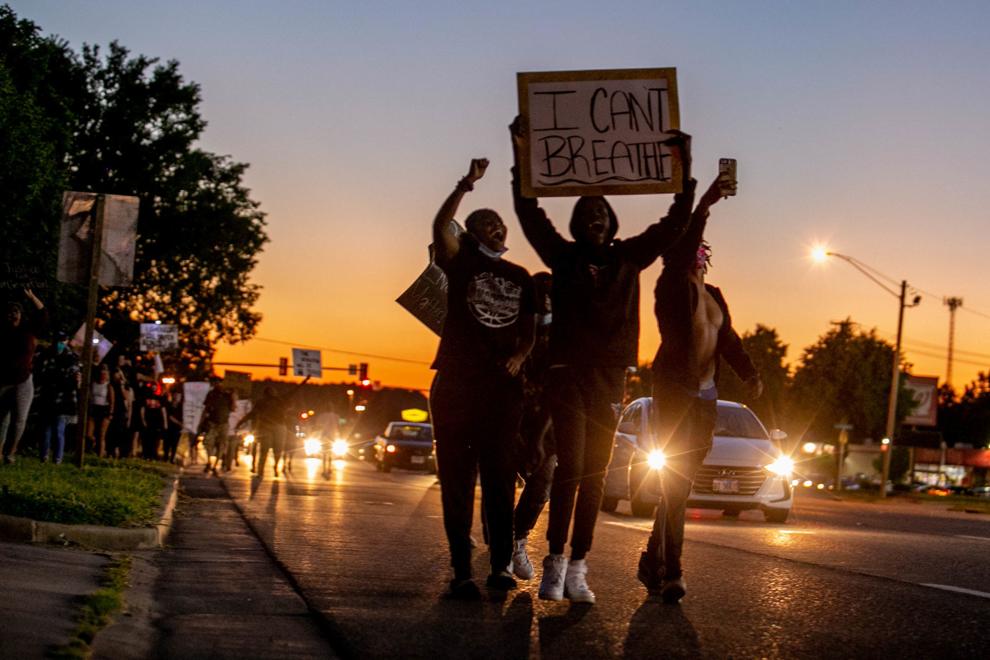 Demonstrators in Carbondale mourn George Floyd's death; hold vigil, march
Demonstrators in Carbondale mourn George Floyd's death; hold vigil, march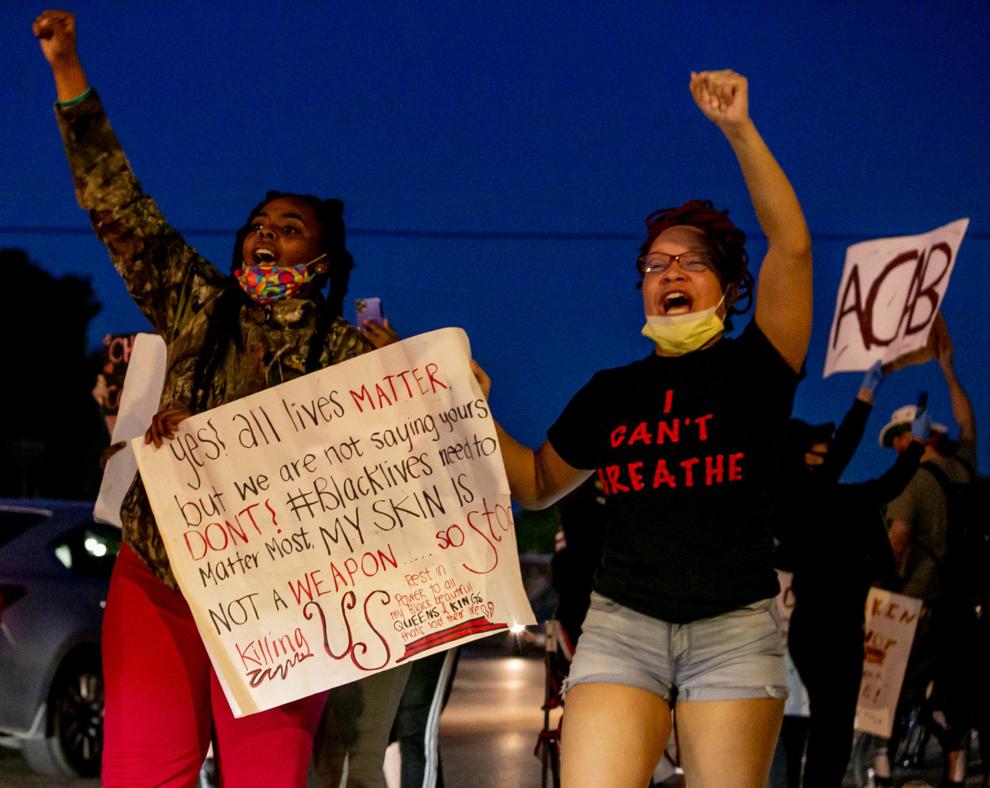 Demonstrators in Carbondale mourn George Floyd's death; hold vigil, march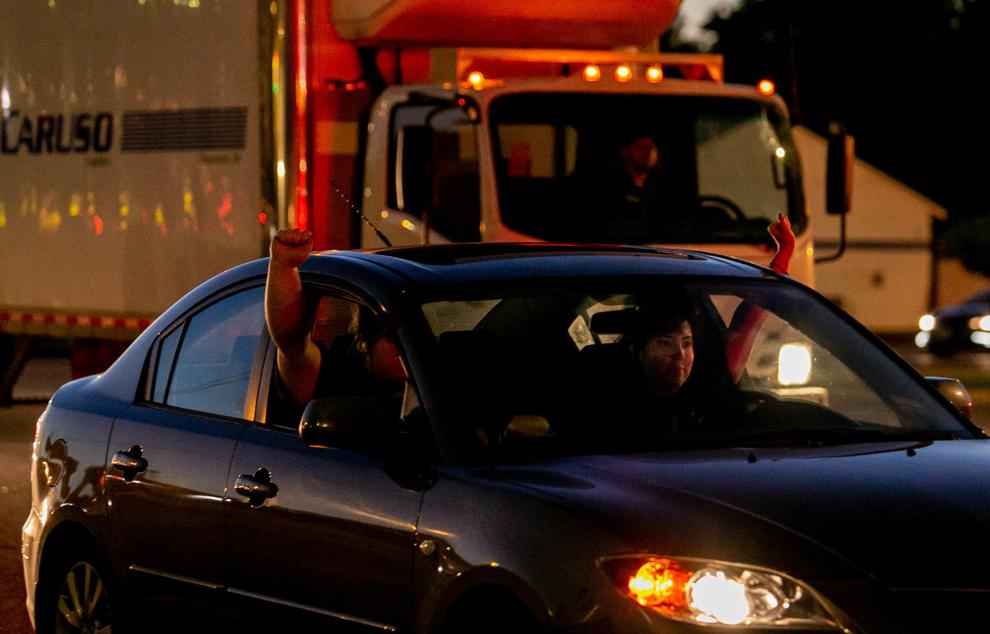 Watch Now: Demonstrators in Carbondale mourn George Floyd's death; hold vigil, march
Demonstrators in Carbondale mourn George Floyd's death; hold vigil, march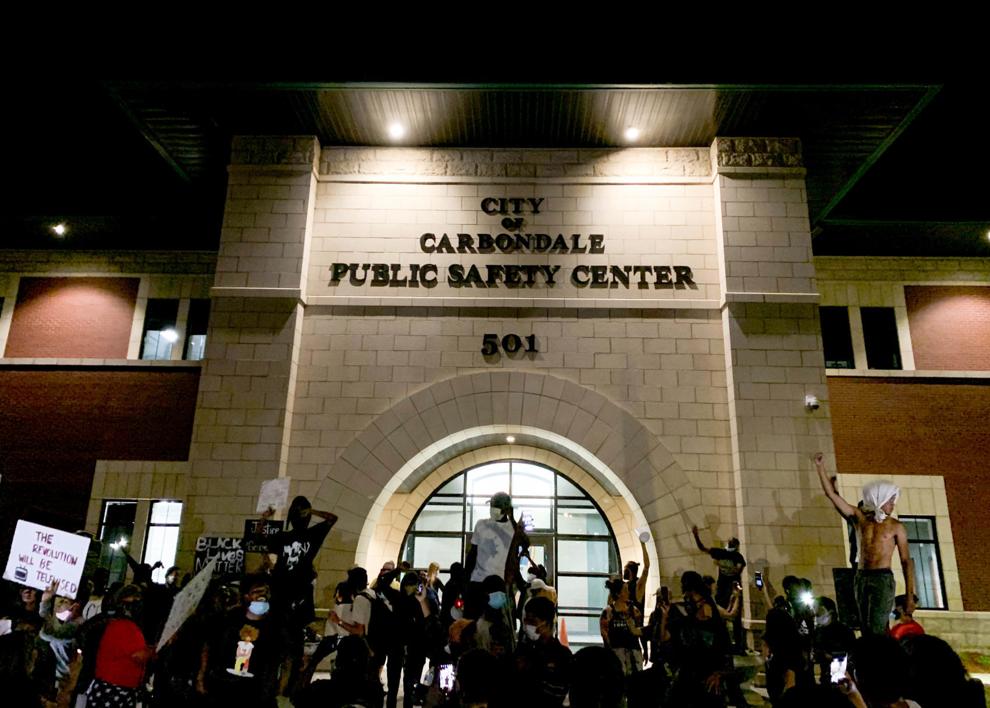 Demonstrators in Carbondale mourn George Floyd's death; hold vigil, march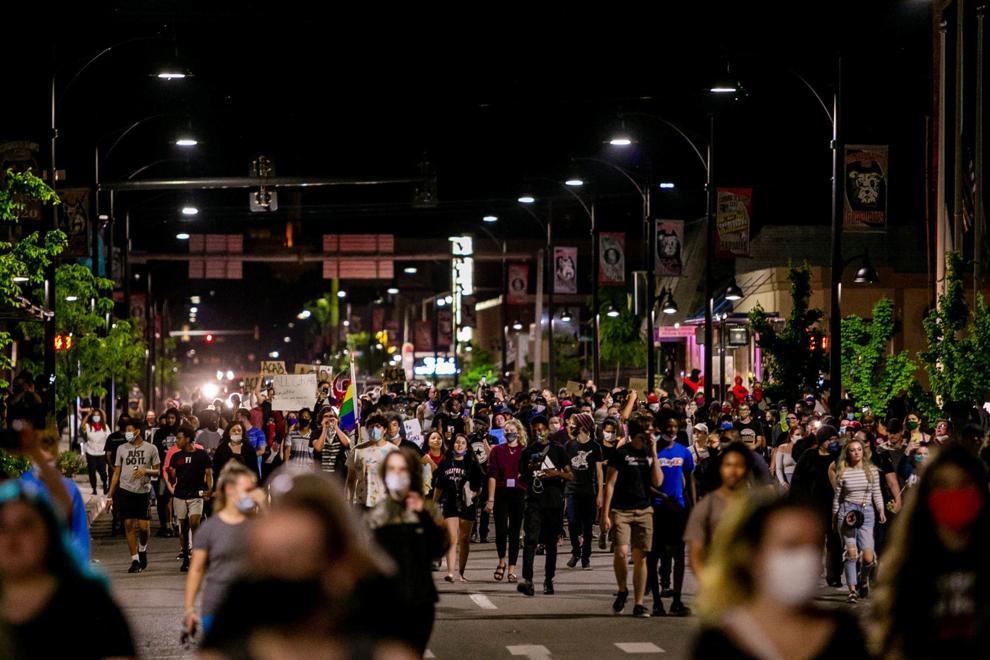 Demonstrators in Carbondale mourn George Floyd's death; hold vigil, march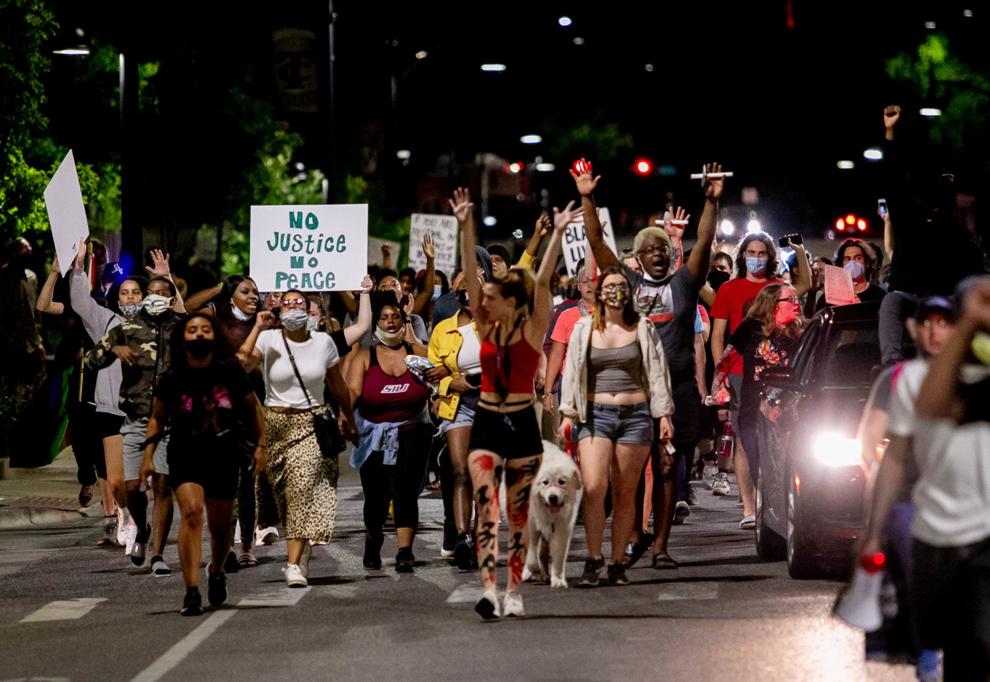 Demonstrators in Carbondale mourn George Floyd's death; hold vigil, march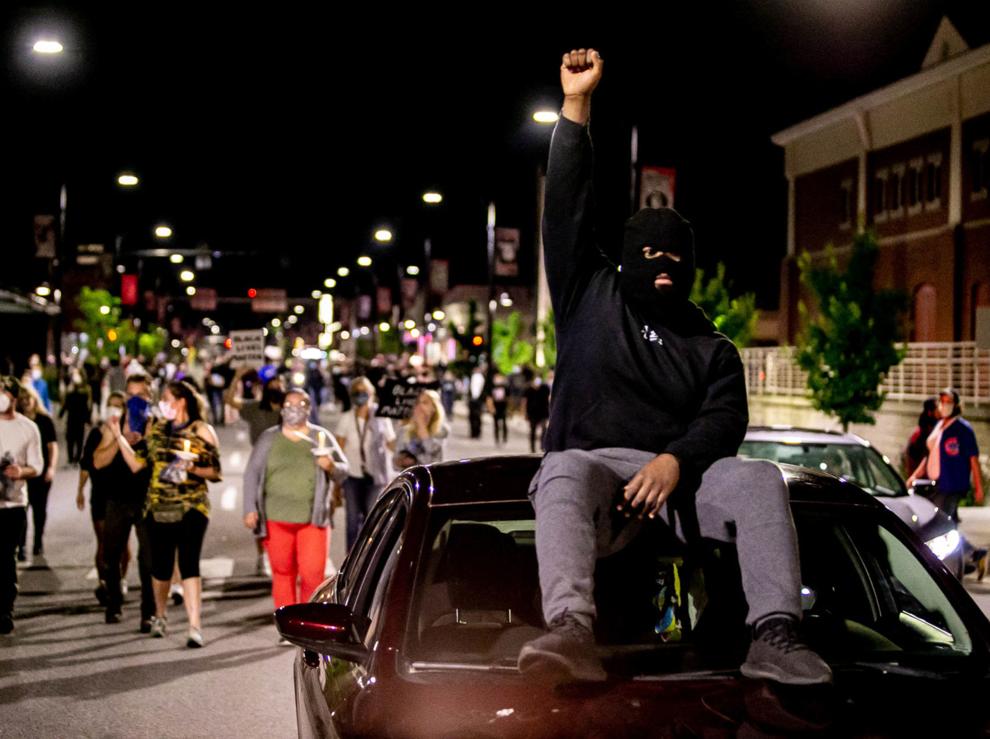 Demonstrators in Carbondale mourn George Floyd's death; hold vigil, march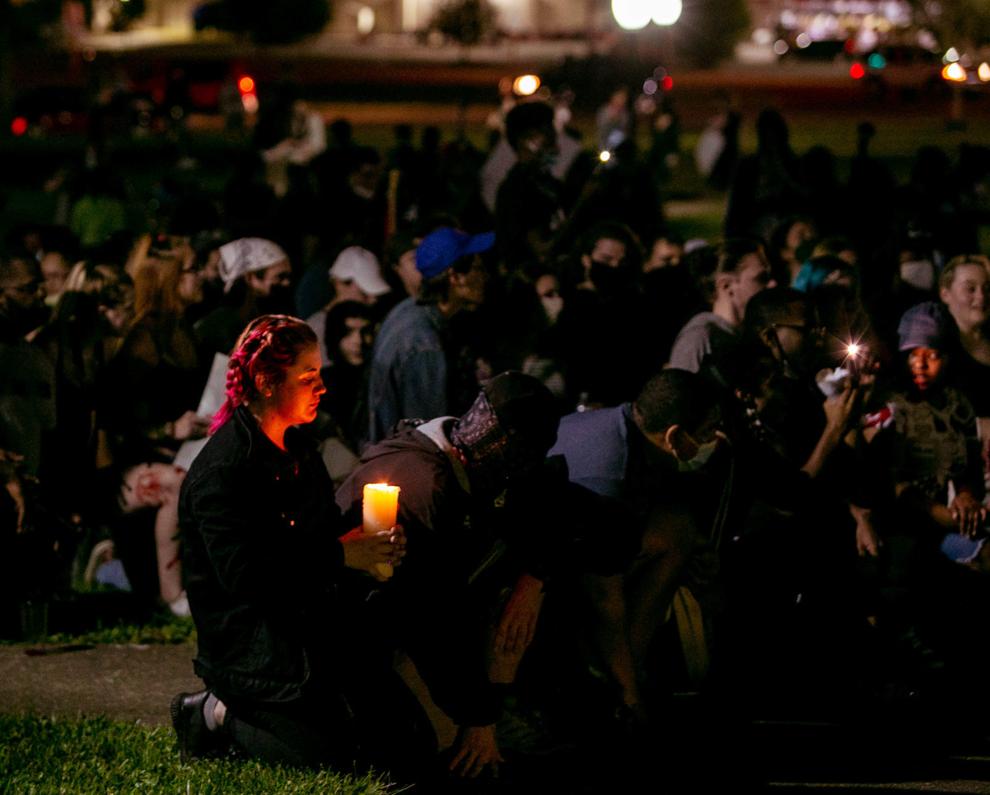 618-351-5079
On Twitter: @MollyParkerSI ​