PINCKNEYVILLE — On Monday, Grecian Steak and Seafood House opened its doors for business after a nearly two-year hiatus.
The restaurant, owned by Angelos and Chrisoula Sandravelis, was undergoing a major renovation and expansion at the time of a fire that destroyed the building on Dec. 22, 2017. The renovation was nearly complete. Now, the family's restaurant is open in a new building.
"This is a really big month for us as a family and for Pinckneyville as a community," Chrisi Sandravelis, the daughter of Angelos and Chrisoula, said.
For the Sandravelis family, it's been a long process to rebuild the restaurant after the fire.
PINCKNEYVILLE — Christmas lights were still bright on a street post over what is left of the Grecian Steak and Seafood House, after a Saturday…
"We were closed almost two years. We've had a lot of support from the community. That really kept us encouraged," Chrisi Sandravelis said.
The new Grecian Steak House is larger. They have added a couple of dining rooms that can be reserved for private parties. One is a sports bar and conference area; the other is a smaller dining room.
"We definitely still have our buffet. We have maintained some of our longstanding traditional meals. The menu has some new items, as well," Sandravelis said.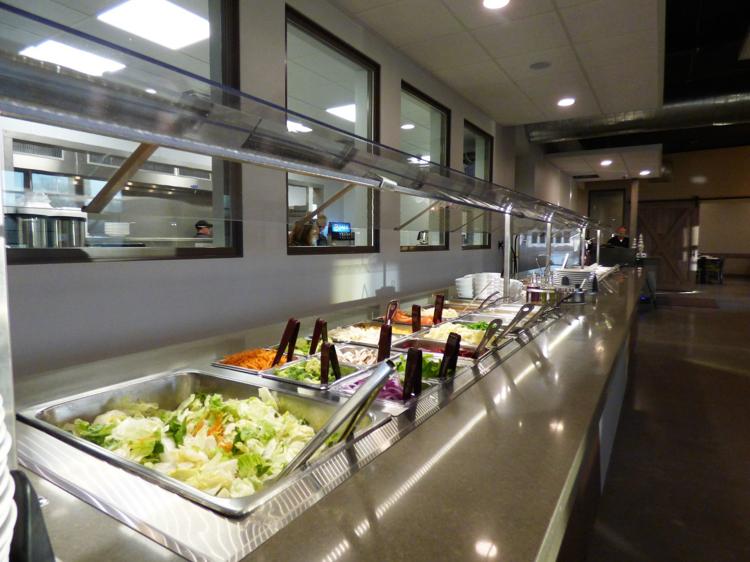 You have free articles remaining.
The staff is also a mix of old and new. Sandravelis said some employees stayed or came back, and they have added some new employees.
She said customers will be surprised by the new restaurant. A large window on the west side of the building floods the main dining room with natural light. 
Windows also separate the dining room and kitchen area. 
On Monday, Angelos Sandravelis greeted guests. His wife, Chrisoula, was busy in the kitchen, while Chrisi kept the buffet spotless.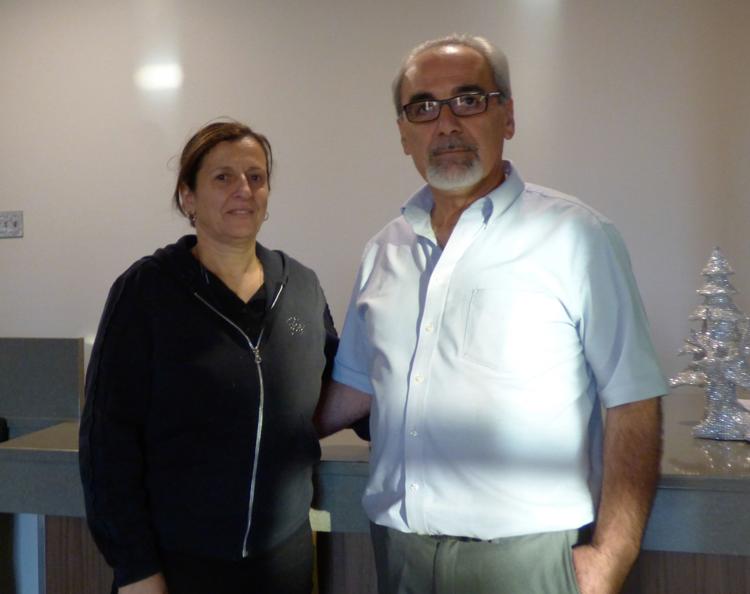 "We are just excited to be back. We look forward to being open for the holidays after two years," Chrisi Sandravelis said.
She called this a "soft opening" and said the family plans to have a grand opening celebration sometime within the next month.
The Grecian Steak and Seafood House, at 502 S. Main St., serves lunch and dinner. They take reservations, but walk-ins are welcome.