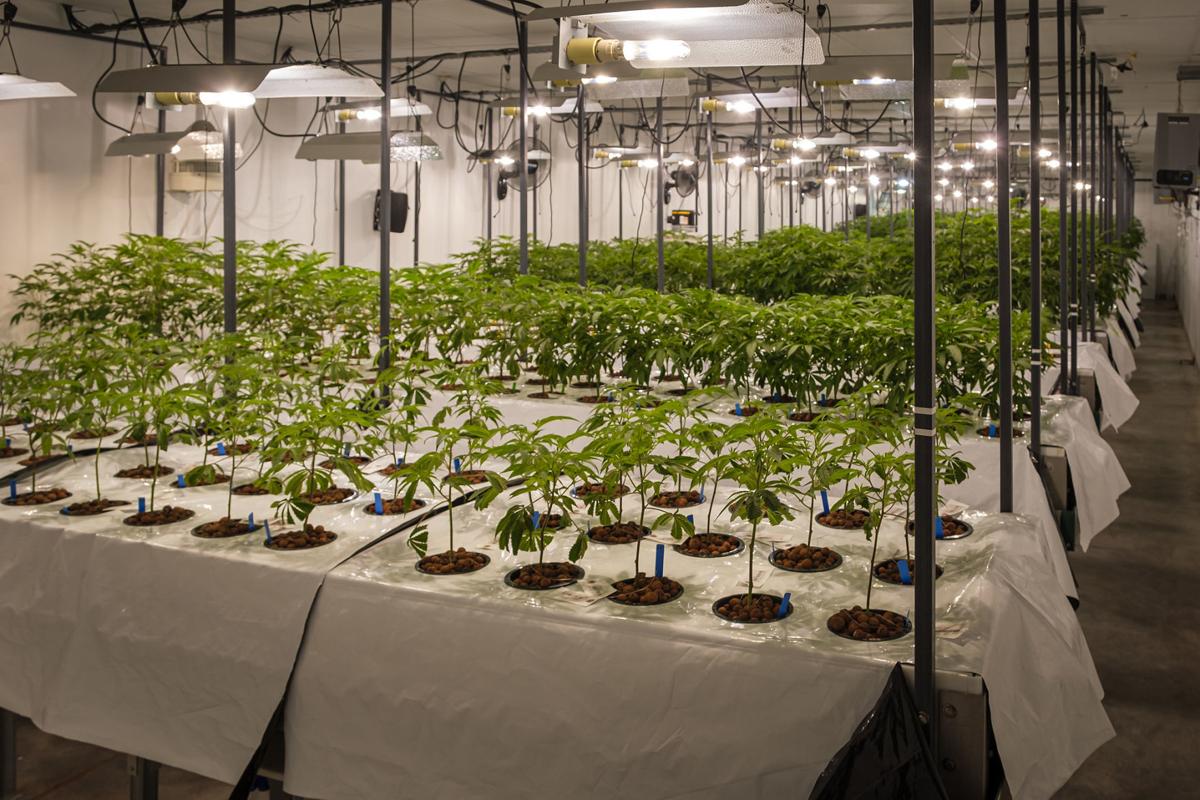 CARBONDALE — In June, Illinois added its name to the growing list of states that have legalized adult-use recreational marijuana. Since then, it's been all-hands-on-deck for local businesses looking to capitalize come Wednesday, when the law goes into effect.
Beginning Wednesday — New Year's Day — it will be legal in Illinois to smoke cannabis and consume other marijuana products. Still have questions about the law? We've got answers.
"Man, we are trying to keep up," Steve Bundy, Wellness Group Pharms general manager, said Monday. He said everyone in the industry is doing their best to keep up with the already high demand for medical cannabis, not to mention the increased demand for recreational products that will be for sale Jan. 1.
On New Year's Day, the state law will allow residents 21 years and older to purchase up to 30 grams of cannabis in flower form.
For the time being, recreational products will be more limited than those offered to medical users — state law requires dispensaries to maintain a 30-day supply of medical marijuana before selling any stock to recreational customers.
Lori Ellis, general manager of The Harbory dispensary in Williamson County, said she would not know the availability of marijuana flower for recreational sales until Tuesday. However, things like edibles and disposable vape pens will be available — supply of these has been easier to come by, she said. The Harbory is scheduled to open at 8 a.m. Wednesday.
The Harbory won't be the only option for Southern Illinois residents to purchase recreational weed Wednesday — Thrive locations in Anna and Harrisburg will be open for recreational customers, as well. Their doors will open at 10 a.m.
Rosie Naumovski, Thrive's executive director, confirmed Tuesday that the company's recreational license was approved. However, she said they had been operating for months under the assumption it would go through, doing remodels on both locations to get ready for the big day.
However, like Ellis at The Harbory, Naumovski said what will be available is still up in the air.
"We do have product, but it's probably going to sell out pretty quickly," she said.
Bundy said his cultivation center, as well as others throughout the state, are in the process of significant expansions. But it takes about 20 weeks to get a plant ready for packaging, he said. So, even with expansions coming, a significant increase in supply could be months off.
"We are going to get it quick as we can," Bundy said of an increased supply of cannabis flower.
Ellis said the lead-up to Wednesday has been intense for her business. On top of trying to get as much stock as she could, she said there have been down-to-the-wire changes to their point-of-sale system, which also meant last-minute training for employees on the way to ring up recreational versus medical sales.
As for stocking her shelves, Ellis said it's been a struggle just for medical supplies — distributors sell out almost instantly on ordering days, she said. On top of that, she said the state has limited her to selling only items purchased after Dec. 1 for recreational sales. It's been so hand-to-mouth, Ellis said, that she may not even know until Tuesday what she would have for sale Wednesday for recreational users.
To meet state guidelines for their recreational sale license, The Harbory added a second entrance and waiting room for recreational customers — though they will be brought into the same dispensary as medical customers.
So, Ellis said, customers can think of the shopping experience a lot like the doctor's office. You enter the waiting room, sign in and are called back when your number comes up. Once in the dispensary, there are employees on hand to answer questions and pack up products.
But, Ellis said the process takes time. All the products are "behind lock and key," she said.
"Be patient," Ellis said to customers coming in for opening day Wednesday. She said medical customers will be brought in first.
As for the potential turnout, Ellis said she has no idea what to expect. When medical marijuana was legalized in the state, she said there were between 400 and 500 customers the first day medicinal products went on sale. But, because of the current scarcity of some products, she said there are still some medical users lining up on shipment days, sometimes as early as 3 a.m.
There are a handful of other things Ellis wants new customers to be aware of. For example, all sales are cash-only, but she said there is an ATM onsite. Also, when taking product home, she said to make sure it is not in arms reach to drivers, as this could cause problems if a person were pulled over. She tells customers to keep purchased items locked in the trunk or in the backseat.
Naumovski also told The Southern that Harrisburg and Anna will not be the last recreational dispensaries for Thrive — plans are underway to open a location in Mount Vernon this spring.
While many are focusing on the sales tax revenue that recreational marijuana could bring to communities and the state, there is more to the economic development portion of that story.
Bundy said his operation has hovered between 20 and 30 employees since it opened, but this has changed since the adult-use cannabis bill passed in June.
"We've doubled that, and we will double that again," he said. Bundy told The Southern that his cultivation center provides good jobs, which he said is highlighted by a low turnover rate.
This story has been updated to include comment from the executive director of Thrive dispensaries, which will be open for recreational sales in Anna and Harrisburg on Jan. 1.
618-351-5823
On Twitter: @ismithreports