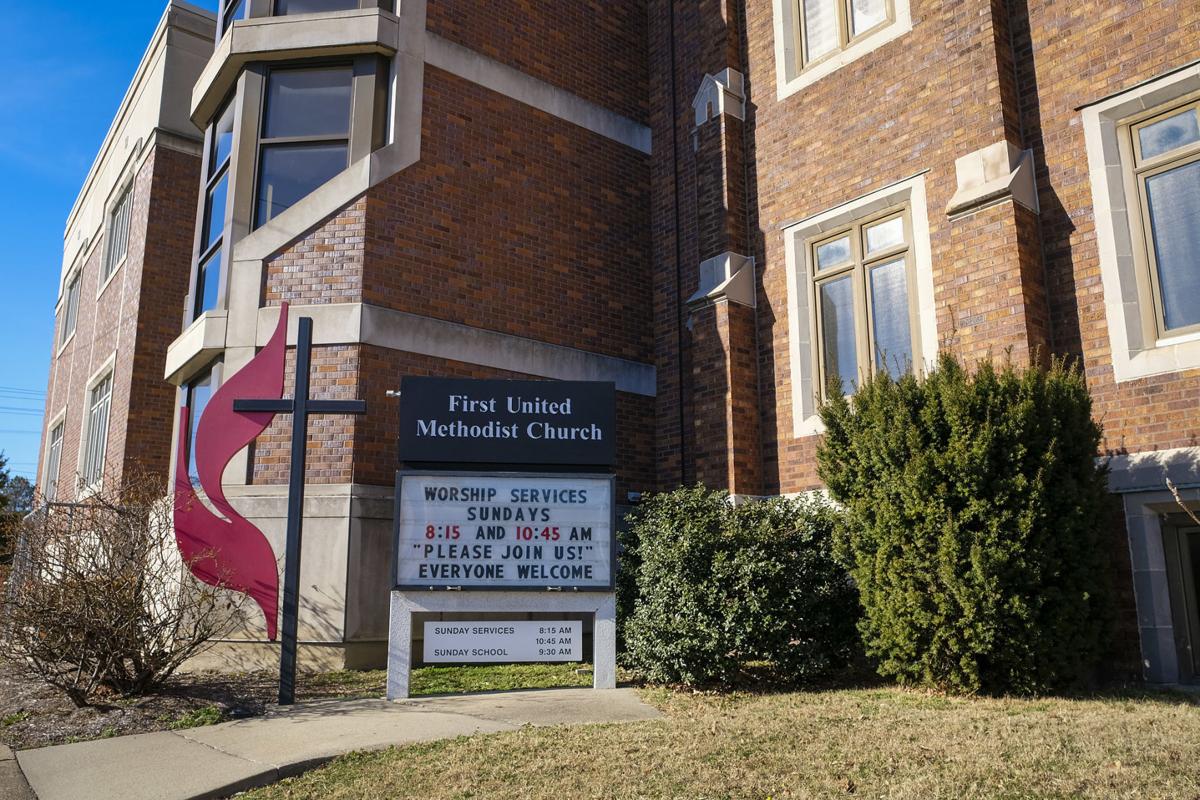 CARBONDALE — By all indications, the United Methodist Church is headed for a reckoning over questions of sexuality.
In 2019, the country's third-largest Christian denomination narrowly upheld its bans on same-sex marriage and gay clergy in a divided and divisive vote.
Now, in the run-up to the Church's 2020 General Conference, Methodist factions have released at least six plans for addressing LGBTQ inclusion.
The most publicized plan, which comes from a coalition of Methodist leaders on both sides of the issue, seeks to split the church into a "traditionalist" segment, which would continue to prohibit gay marriage and ordination, while the mainstream UMC would remove its restrictions.
The separation would allow each branch "to remain true to its theological understanding, while recognizing the dignity, equality, integrity, and respect of every person," according to its architects.
In the event of a split, local churches would then decide with whom to affiliate. A vote on whether to leave the mainstream UMC would be required at any church whose council requests it.
Reached by The Southern, several local Methodist ministers said they understand why a separation, while regrettable, is likely the best solution.
Progressive churches, strongly in favor of full LGBTQ inclusion, do not want to be held back anymore, and some have threatened to leave the UMC if nothing is done, said the Rev. Donald Meeks of the United Methodist Church of Pinckneyville.
"Others are strongly for maintaining what has been the understanding for 2,000 years," Meeks said.
But Meeks and other small-town faith leaders are nervous about picking a side.
"It's not that these conversations aren't important, it's the question of being required to vote," Meeks said. "That could bring some very divisive realities to the forefront, which could harm some of our congregations. It could split a church down the middle."
As national news stories circulate, Meeks has heard from congregants who favor LGBTQ marriage and ordination and those who oppose.
Historically, he has known his congregation to be content to "agreeably disagree" on contentious issues. But if asked to pick a side, Meeks does not know where his congregation would fall on this, nor what fallout a vote might bring.
"What might this do if we go one way or the other? How strongly do people feel?" he said "Particularly if one side is a minority, Do they now feel ostracized from their people? Do they feel like they've been rejected by their people?"
Despite the media buzz, a separation of the Church is far from assured, said Stan Irvin, who oversees 83 Illinois Methodist churches south of Interstate 64 as the superintendent of the UMC's Cache River District.
Delegates to the General Conference would have to choose between the many competing proposals, draft one into separation legislation and secure its passage. Opinions are extremely varied among the 864 delegates to the summit, 41 percent of whom represent churches outside the country.
"It's hard to really assess the overall feeling on this" in Southern Illinois, Irvin said. "We don't know what is going to happen, and it is the uncertainty that adds to the anxiety."
Like Rev. Meeks, the Rev. Lance Leeds of Marion Aldersgate United Methodist Church, sees a "lose-lose" situation, should his church someday vote on where to cast its lot.
"I would go into a vote with great fear and trembling, not necessarily for the vote outcome, but for the fallout," Leeds said. "I absolutely worry about ostracism, having winners and losers."
Leeds has wrestled with his stance on same-sex marriage over his career, which brought him to Aldersgate in 2017. Today, he's secure in his stance that he would not perform a gay union if asked.
He does not expect that to be a problem at his Church, which he believes leans toward conservative values.
But should his congregation vote to authorize same-sex unions, and should such work be requested of him, there might "have to be a parting of the ways," Leeds said.
"They wouldn't want me here to lead them if I didn't think that was something I could do and it was something they felt strongly about," he said. "That doesn't trouble me. For me, God is still on the throne and is going to be even after the vote."
The prospect of differing views between pastors and congregations is something Irvin will be keeping a close eye on across his district in the event of a separation, he said.
He's also concerned about the many UMC churches in Southern Illinois with small flocks, often with less than 35 worshippers.
"This could impact even the way they acquire ministers," he said, noting that a small church who leaves the UMC would no longer have ministers assigned to it by the organization. "For a small rural methodist church that has never had to seek their own minister, if that's the end result that's going to be a major adjustment."
At the same time, Irvin sees great value in the conversations developing locally, as the church decides its fate.
"I think for some congregations that are ideologically diverse, they deal with the issues by not dealing with them. Some would prefer not to have to deal with them," Irvin said. "But having informed conversations, listening and valuing one another is much better than trying to make decisions without talking."
In the coming weeks, Leeds will host informational meetings to discuss the national news with his congregants, he said, and he's assembling a task-force to examine each of the several separation proposals and how it could affect Aldersgate.
Leeds sees his church as a welcoming place for all people, and believes the dialogue around LGBTQ issues is overdue.
"You can disagree with someone and still love and respect them. You don't have to think they're from the devil because they don't share your view," he said.
In Carbondale, the Rev. Howard White of First United Methodist Church will be leading dialogue with his own congregation: A series of bible studies on how to interpret scripture on gay rights and other social issues.
While he knows his congregation has diverse views, White doesn't expect the Carbondale church would leave the UMC in the event of a split.
"It's a very diverse congregation and has a history of being welcoming, so it seems unlikely," he said.
About 70 of his 750 members have formed an activist group called FUMCNext, which holds events supporting full LGBTQ inclusion, according to the church's website.
White, like Leeds and Meeks, has never been asked to perform a same-sex union. He declined to say with certainty what he would do, explaining he evaluates each marriage requested of him individually, based on the couple.
"My practice has been to respect the covenant that I have with my fellow clergy up until now," he said.
That covenant grew more stringent at last year's General Conference.
The same vote that upheld the longstanding same-sex marriage ban also passed new provisions punishing any UMC clergy who perform a same-sex marriage with "a minimum one-year suspension without pay for the first offense and a loss of credentials for the second," according to the Religion News Service.
White opposes the escalation.
"It is not the right time for us to be involved in Church trials when we don't know our own mind on the issue," he said.
Like his colleagues, Rev. Meeks hopes to get a better handle on his Pinckneyville congregants' feelings in the next few months, before the General Conference in May.
Meeks said he wants everyone to feel welcome at his church, but declined to tell the Southern where he stands on same-sex unions.
"Either way I would speak on that, you would potentially do harm to people," he said.
Get local news delivered to your inbox!
Subscribe to our Daily Headlines newsletter.