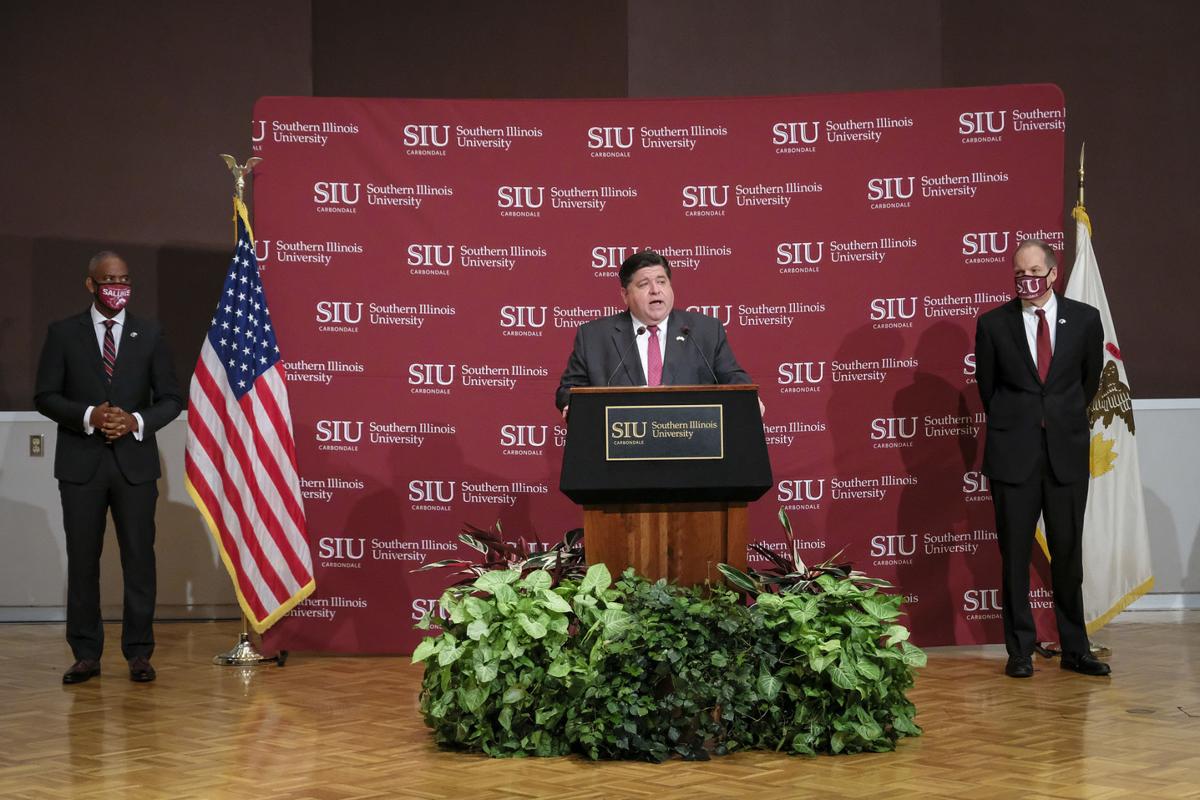 CARBONDALE — Illinois Gov. J.B. Pritzker joined local community leaders Monday morning at Southern Illinois University Carbondale to address the "surging" amount of COVID-19 cases in Jackson County and throughout Southern Illinois.
"I'm here today because the COVID-19 pandemic, which once seemed tamed in Carbondale and throughout the entire region, is now surging here," Pritzker said. "It's worse than in Chicago and I'll be frank, if we don't see some change here, the virus will cause some businesses to close and an increasing percentage of people (will) get sick and some will even die."
The governor's message comes at the heels of Jackson County being designated as one of 11 "warning" counties by the Illinois Department of Public Health. Counties that fail to meet two or more established targets are placed on the list. The list is updated every Friday, based on data from the prior Sunday through Saturday.
Jackson County hit two metrics, placing it on IDPH's warning list — counties should not have 50 or more COVID-19 cases per 100,000 people in the county. There were 226 new cases per 100,000 people the last cycle. The county also exceeded the preferred weekly positivity rate — state health officials want counties to be under 8% positivity for a seven-day span. As of the most recent IDPH figures, Jackson County had a 8.8% positivity rate.
As of Monday, there have been 652 confirmed COVID-19 cases in the county, including 19 related deaths. Twenty-two individuals were released from isolation, in accordance with CDC guidelines, bringing the total released to 497 individuals. As of Monday, 136 active cases are being managed.
"There's an extremely concerning issue with the numbers of cases per resident," Pritzker said. "The county is now at quadruple the level that sets off alarms at IDPH."
Potential rollbacks
Counties can go back a phase in the Restore Illinois plan, causing more restrictions such as gathering sizes and open businesses, if a region sees three consecutive days of COVID-19 positivity rates averaging 8% or more. A region could be pushed back a phase as well if they experience seven out of 10 days of increasing positivity rates and a sustained seven-day increase in hospital admissions, according to Pritzker.
Other Southern Illinois counties given a "warning" designation include Randolph, Perry, White, Gallatin, Saline and Johnson, as well as St. Clair County in the Metro East. The metrics are used for local awareness to help community leaders, businesses, health departments and the public make informed decisions about personal and family gathers, as well as what activities they choose to do.
Pritzker said it is "virtually and vitally important for local leaders and residents alike to follow and evaluate the facts on the ground and in your community at a more granular level." He said that is the reason behind the Illinois Department of Public Health providing detailed data about COVID-19 cases and spread on their website.
"The data can tell you if you are winning or are losing against the virus," Pritzker said. "Unfortunately, right now, the virus is winning in Jackson County."
Rising cases
All residents should take the COVID-19 pandemic seriously and protect themselves, "no matter how young and invincible you may think you are," Pritzker said while noting the largest number of cases in Jackson County as of late are individuals in their 20s and younger. Rising cases can be attributed to people not wearing masks, high school graduation ceremonies, crowded bars and parties held by SIUC students coming back to campus early for athletics and orientation activities, the governor said.
"I know that coming back to college is a celebratory time for so many young people, but I can't emphasize enough that we need everybody to do their part in the fight against this pandemic," Pritzker said. "This is serious, this is about the health of older adults around you, everyone from parents to grandparents to strangers on the street but it is also about the health of our young people."
He said many who have recovered from COVID-19 have experienced long-term impacts of the virus, including loss of breath or capacity to do athletic activities. "Yes, the odds are high that a young person won't die from COVID-19, but you don't want to be the reason someone else does — you don't want to live with the long-term consequences of COVID-19 either."
Mitigating the spread
The governor said while COVID-19 cases throughout Southern Illinois are on the rise, state and local leaders are working together and doing what they can to mitigate the spread of the virus. Pritzker launched a new $5 million ad campaign promoting mask usage.
"Just like a seatbelt or a bicycle helmet, a mask is a precautionary measure against the worst possible outcome but it can't keep you healthy if it's in your pocket or sitting around your neck, it only works if you wear it — wear it over your nose and your mouth."
In response to the increase of cases, the City of Carbondale unanimously passed an ordinance requiring face coverings during any activity outside of a person's residence when it is not possible to maintain six feet of distance from another individual. The mask requirement will be in effect until the State of Illinois enters Phase 5 of the Restore Illinois Plan, unless repealed sooner by the city.
Individuals violating the city ordinance can be given a fine up to $750, according to city ordinances. Additionally, a business owner or operator can refuse admission or service to someone who doesn't wear a face covering "reasonably designed and made to inhibit, filter or restrict the passing of a person's breath, sneeze, cough or other exhaling from one's nose and mouth."
Mayor Mike Henry said the city will be working with university officials on ways to enforce regulations on house parties and other mass gatherings. He noted the city's goal isn't for the fines to be punitive, but to have the opportunity to educate residents about local ordinances and state mandates as they relate to COVID-19.
The governor said state agencies are also working with Jackson County and SIU officials and making sure there is support for COVID-19 related tasks and education, including ample testing and contact tracing. Some of that support comes to local health departments through state funding to build out COVID-19 related services.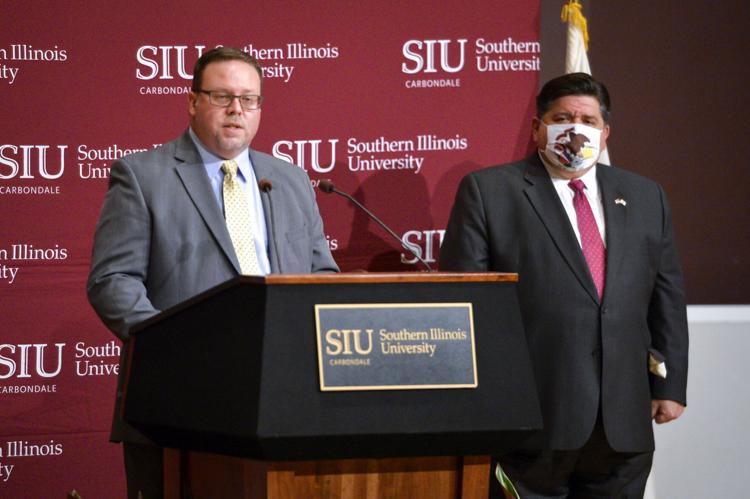 The Jackson County Health Department has received about $2.8 million in state support from IDPH to expand local testing and build up Jackson County's contact tracing team, said Bart Hagston, Jackson County Health Department administrator. A portion of those grant funds, he said, will be earmarked for the university and Southern Illinois Healthcare, one of Southern Illinois' largest healthcare providers.
Funding distributed to the regional health group will allow them to purchase specialized equipment which will allow more COVID-19 tests to be processed locally instead of having to send them off to an out-of-town lab, expediting result times. Currently, the turnaround times on COVID-19 tests fluctuate on multiple factors including lab capacity but typically fall within the 2-day to five-day range, according to Hagston. "The quicker someone can get test results, the more useful they are," he said.
Support earmarked for the university will be used to help with testing and contact tracing on campus. Additionally, SIU's Student Health Center — who will serve as Jackson County's point on campus for contact tracing — will have some support to allow "point of care" testing. That is to say, if someone comes in demonstrating COVID-19 symptoms, they can get tested right away. Hagston noted the equipment is designed for small-scale testing and not mass testing.
The grant funding will support Jackson County's COVID-19 services from June 2020 through May 2021. Hagston said the Jackson County Health Department has hired most of their contact tracing team and should be up to speed in the next few weeks after they finish training.
University decisions
While some are calling for universities to have a majority of their courses online amid rising COVID-19 concerns, Pritzker said it will be up to local officials on how they can operate in the current environment. He added while historically there have been enrollment concerns at institutions of higher education in Illinois, state and university officials are first and foremost concerned with the health and safety of their students, faculty and communities.
The governor said state officials have been in contact with the University of Illinois about how they can provide their new saliva-based COVID-19 test to other locations across the state. SIU administrators have noted they have also been in contact with the Champaign-based university regarding the test, but are awaiting approval from federal agencies for the test to be used outside of the University of Illinois system.
"I recognize there are financial challenges for all of our universities if there are fewer people coming to school," Pritzker said. " However, this is about safety and health — that is the number one concern."
Coming together while we're apart: Southern Illinoisans show support, love from a distance
Cairo celebrates Mother Seavers' 100th birthday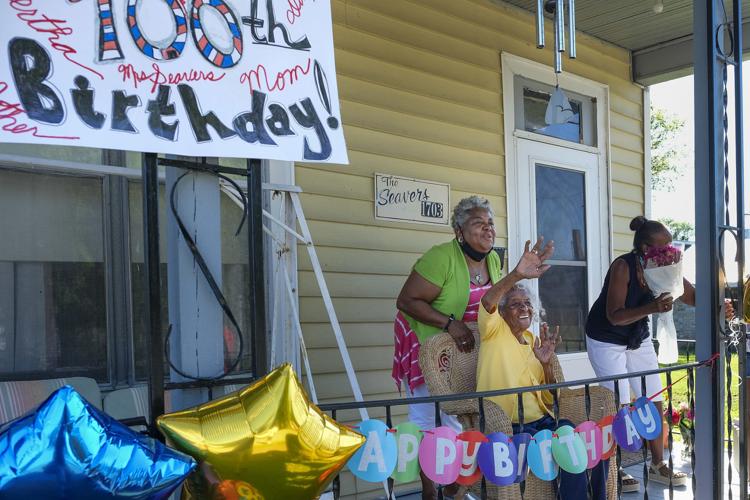 Cairo celebrates Mother Seavers' 100th birthday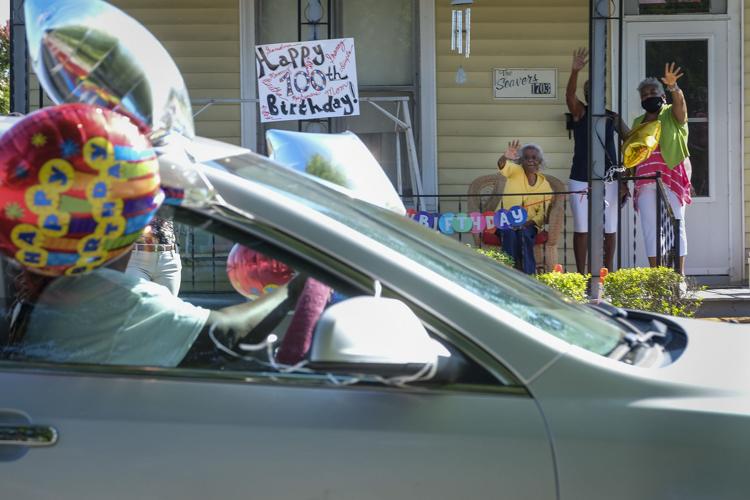 Cairo celebrates Mother Seavers' 100th birthday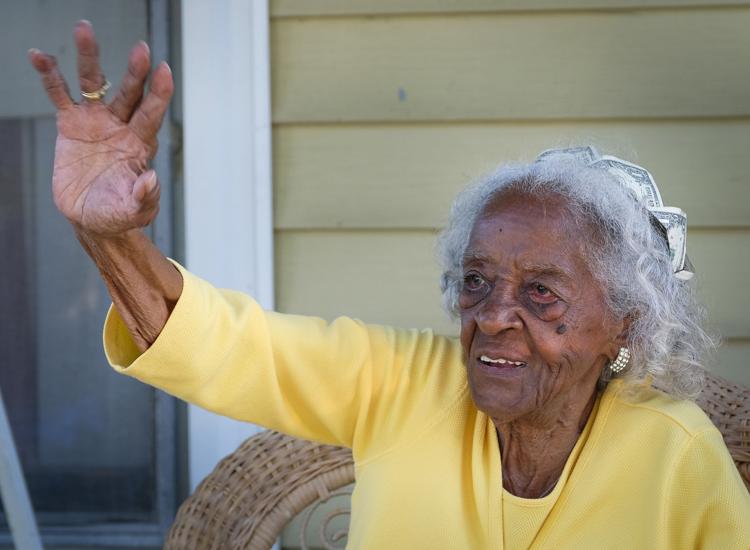 Tuskegee Next cadets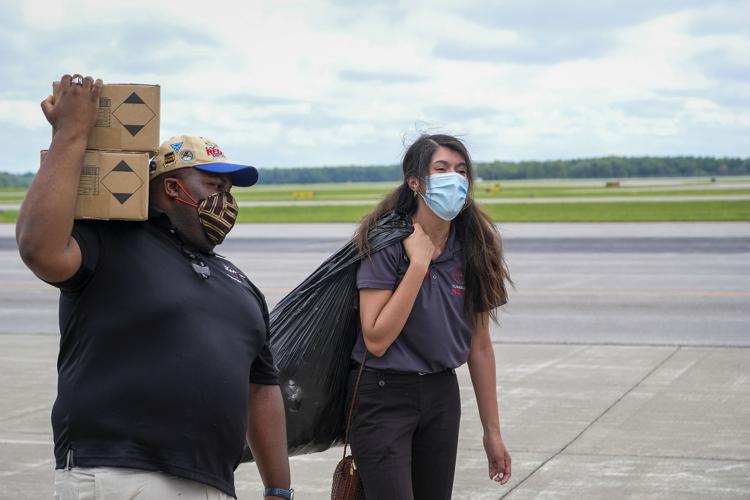 SIH receives large mask donation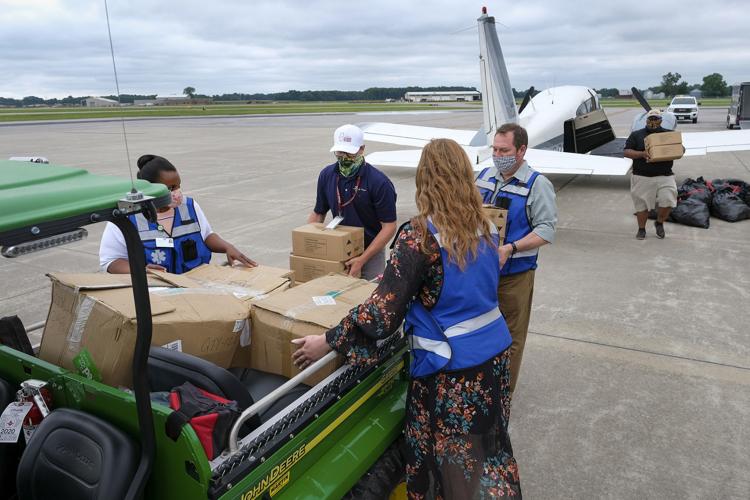 Honoring graduates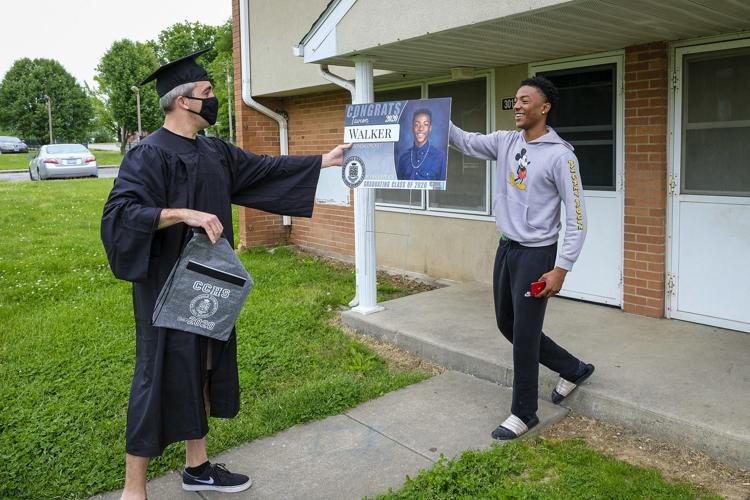 Face shields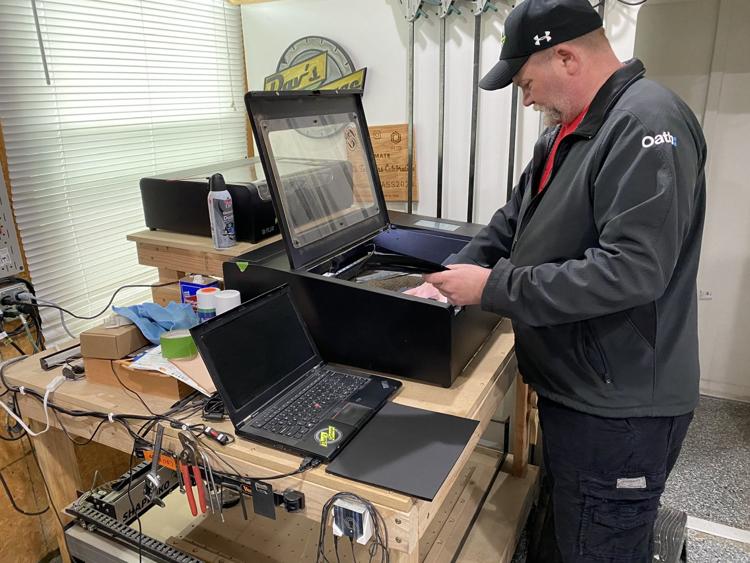 Face Sheilds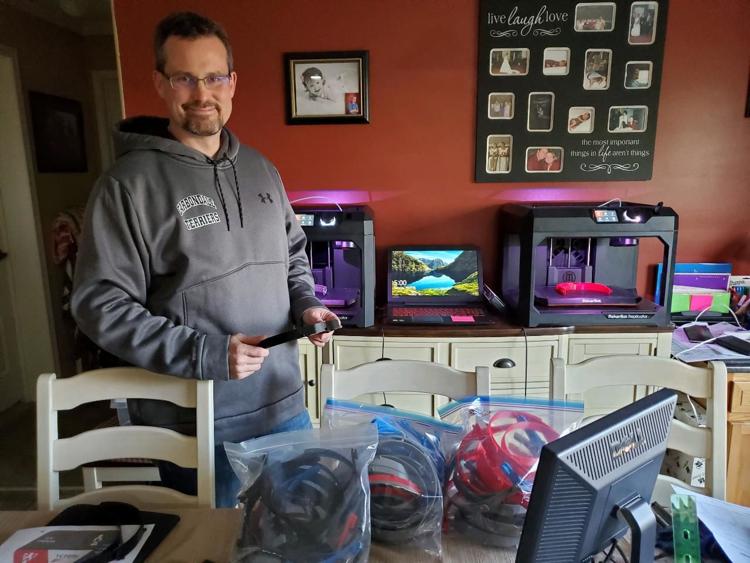 Drive-by parade in Du Quoin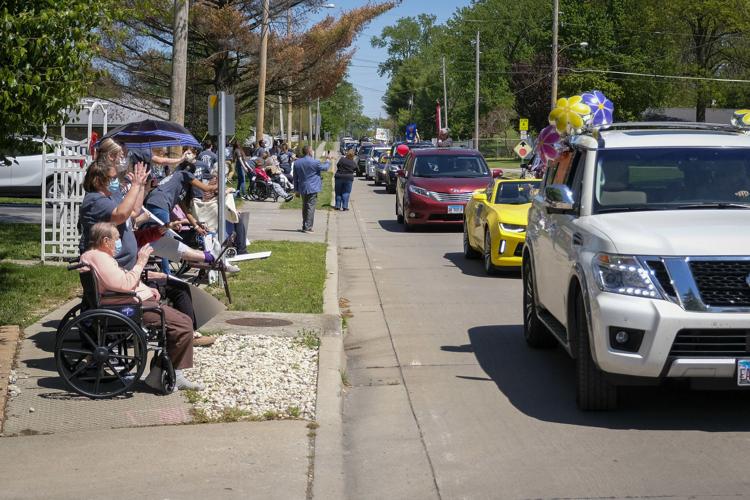 Drive-by parade in Du Quoin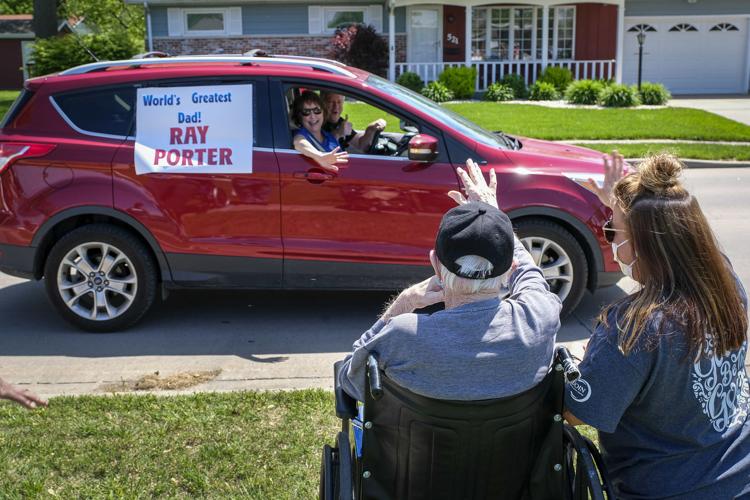 Friendly faces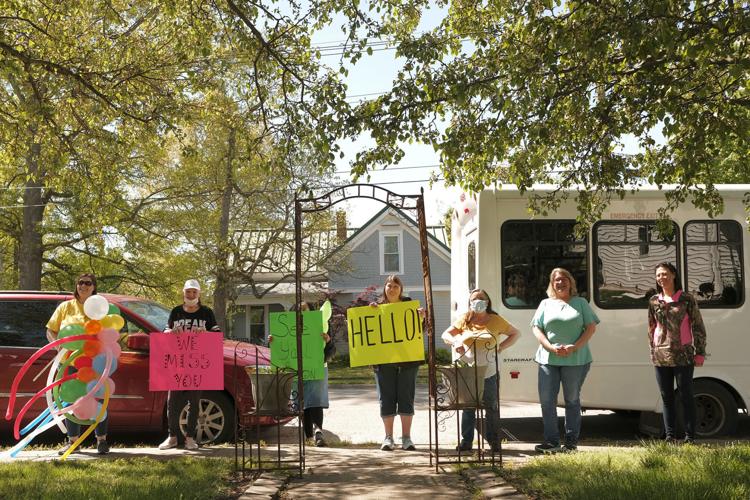 Friendly Faces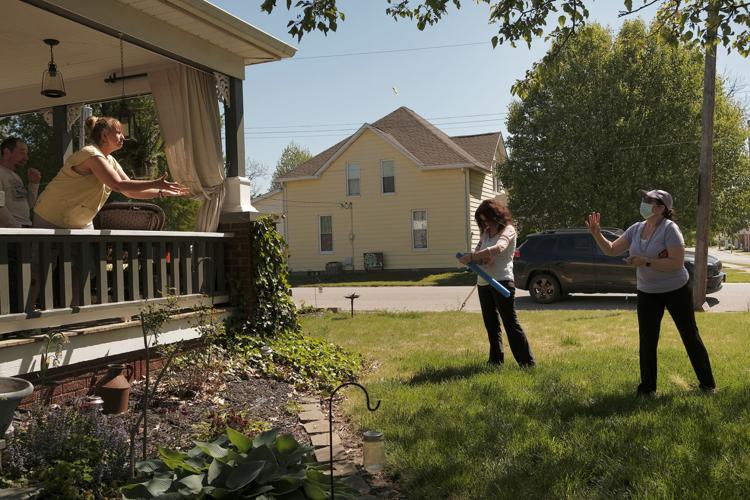 Friendly faces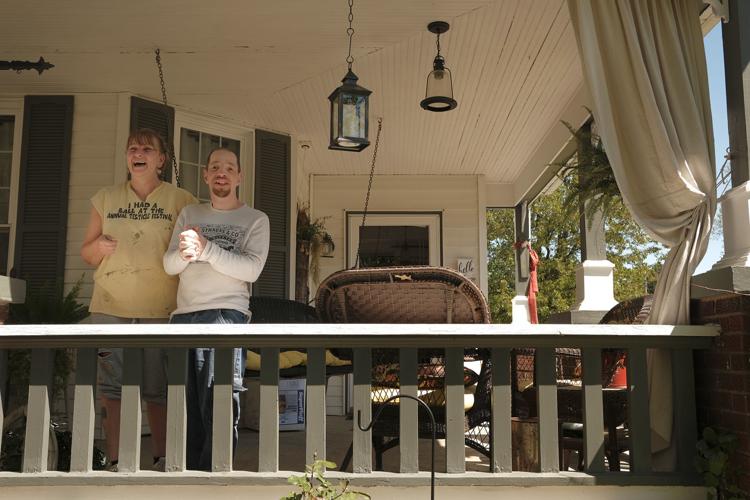 Hands of Hope BBQ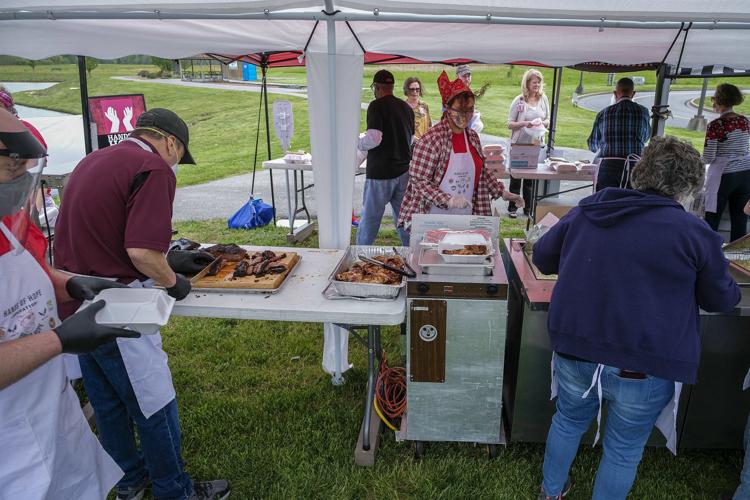 Hands of Hope BBQ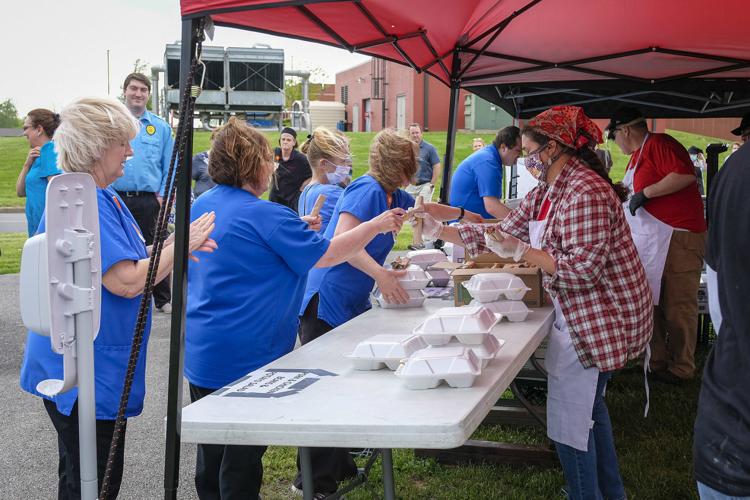 Driving by to say 'Hello'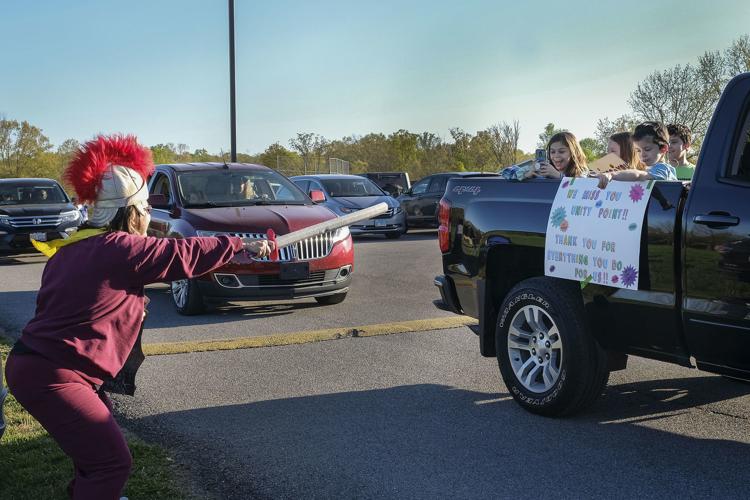 Driving by to say 'Hello'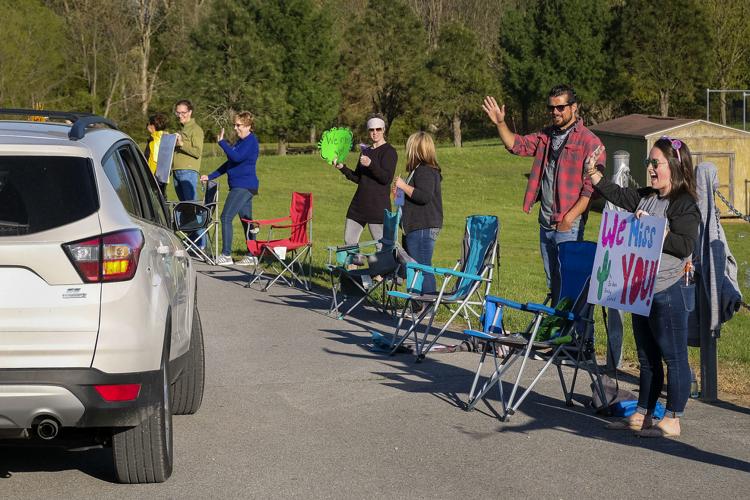 Painting hope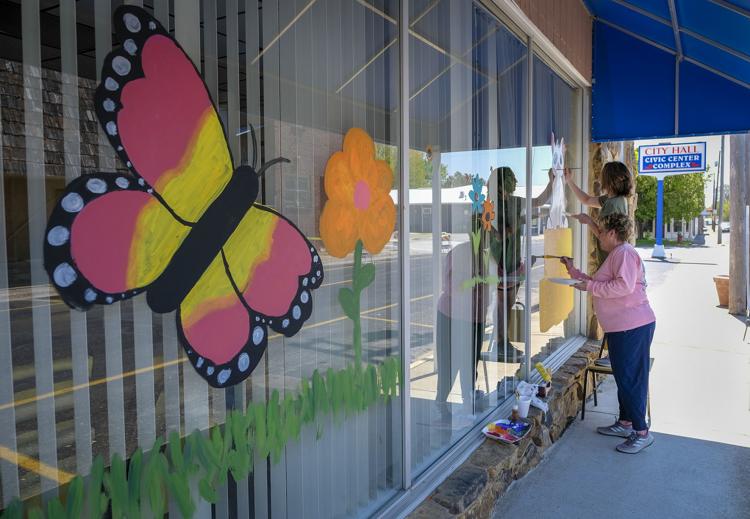 'One of a kind': Mound City community celebrates the life of Bob Winding from afar amid coronavirus pandemic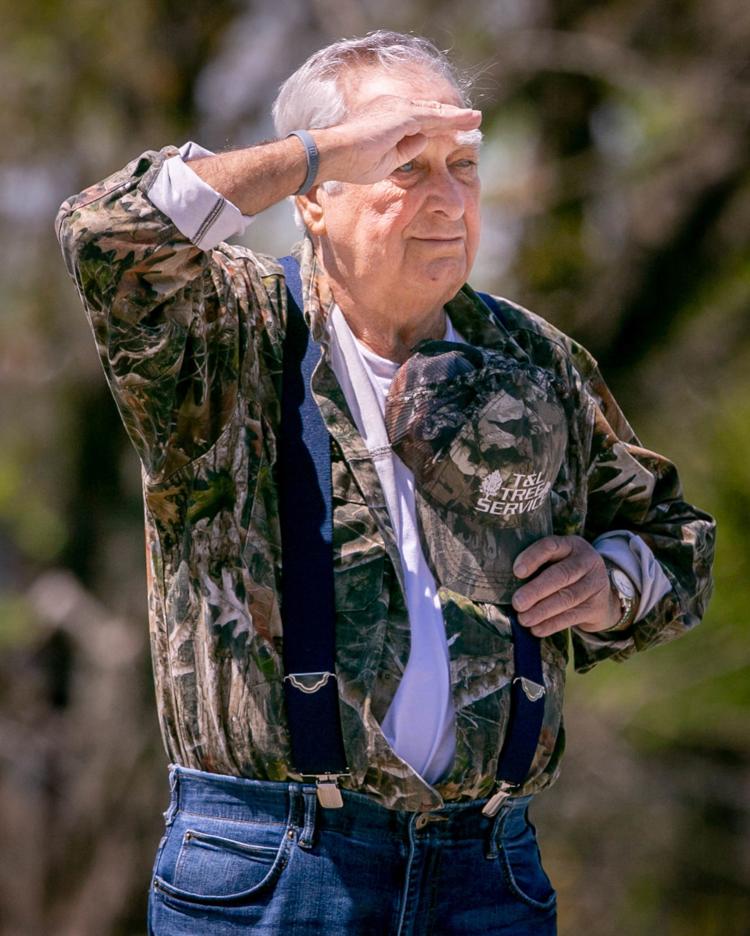 'One of a kind': Mound City community celebrates the life of Bob Winding from afar amid coronavirus pandemic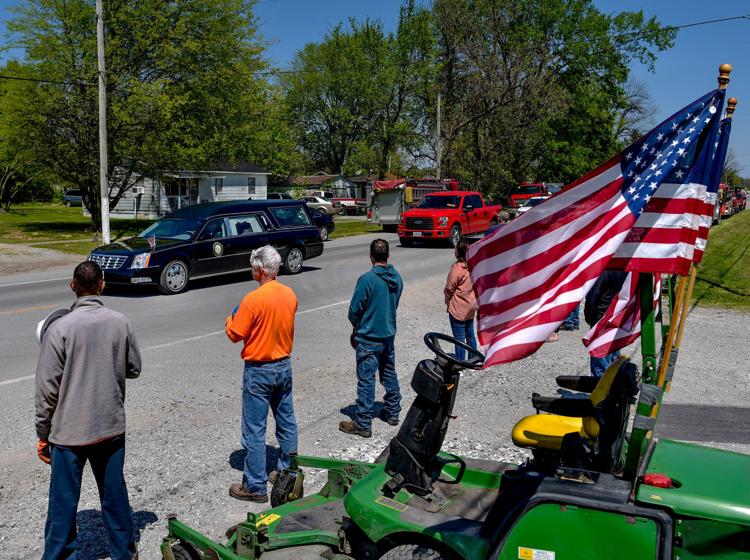 'One of a kind': Mound City community celebrates the life of Bob Winding from afar amid coronavirus pandemic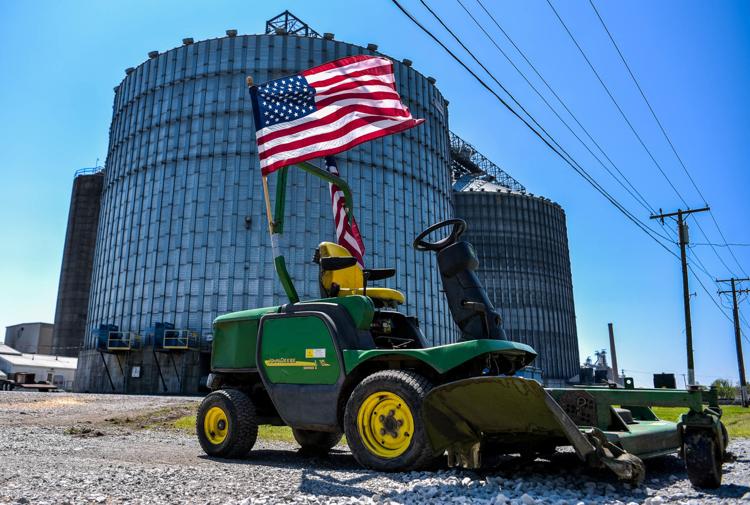 Happy birthday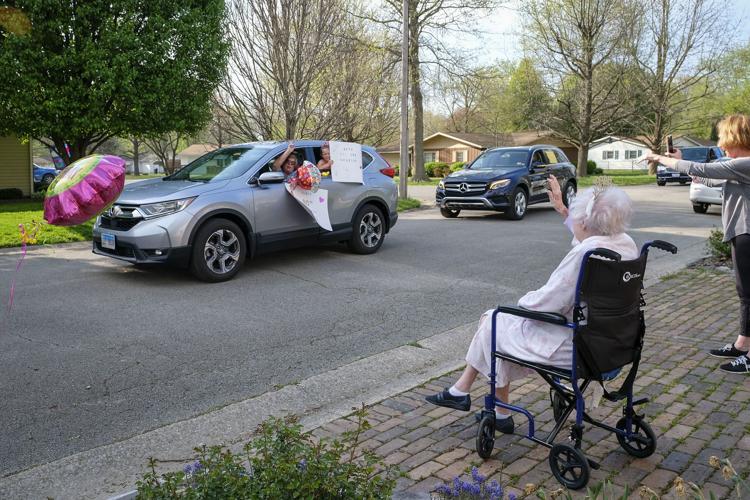 Happy birthday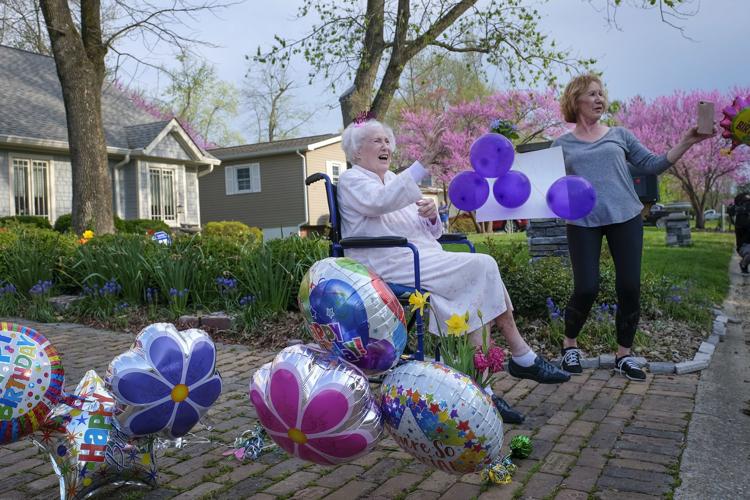 HRMC community donation program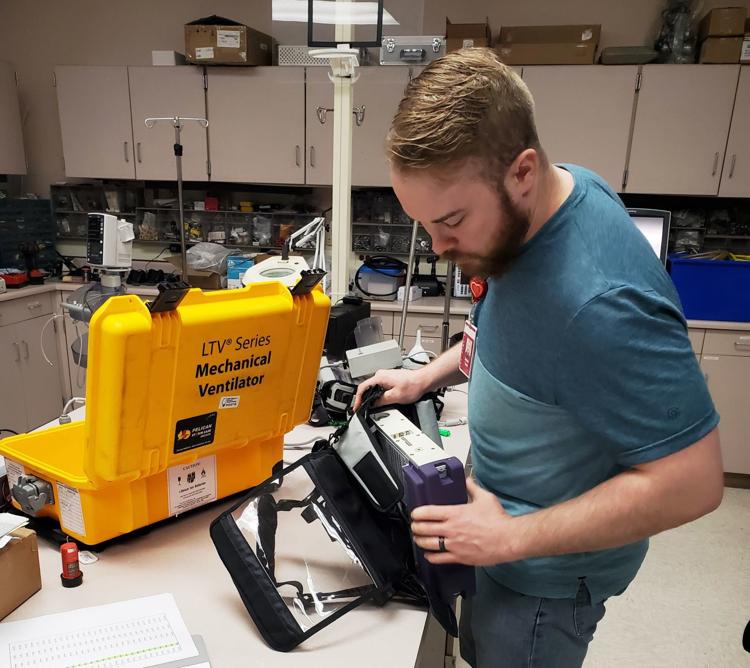 HRMC community donation program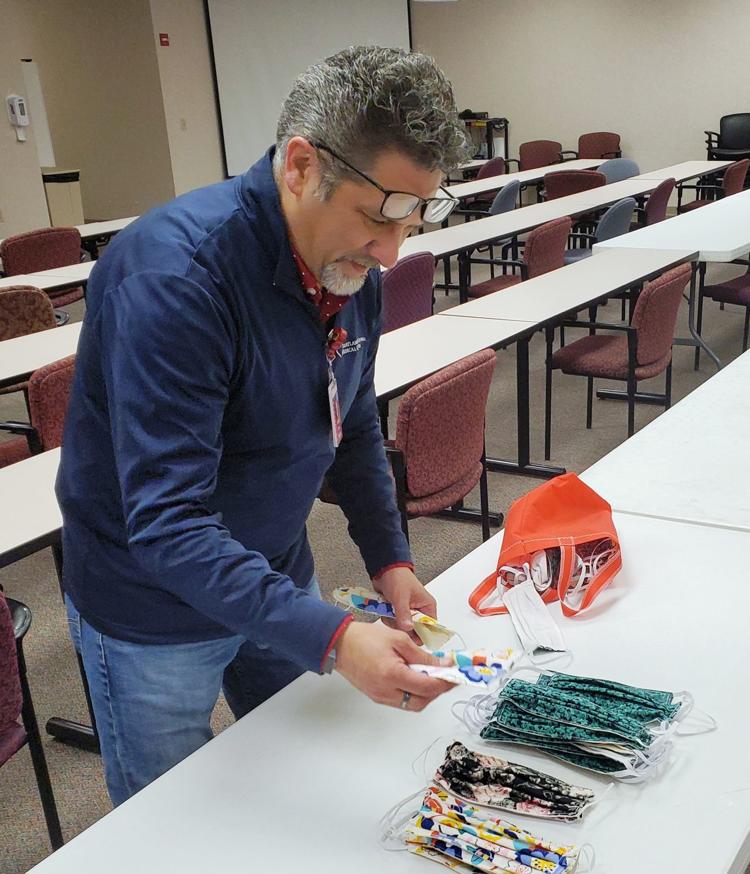 Sewing warriors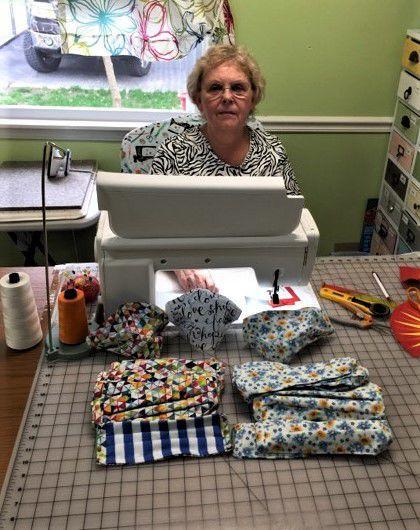 Sewing warriors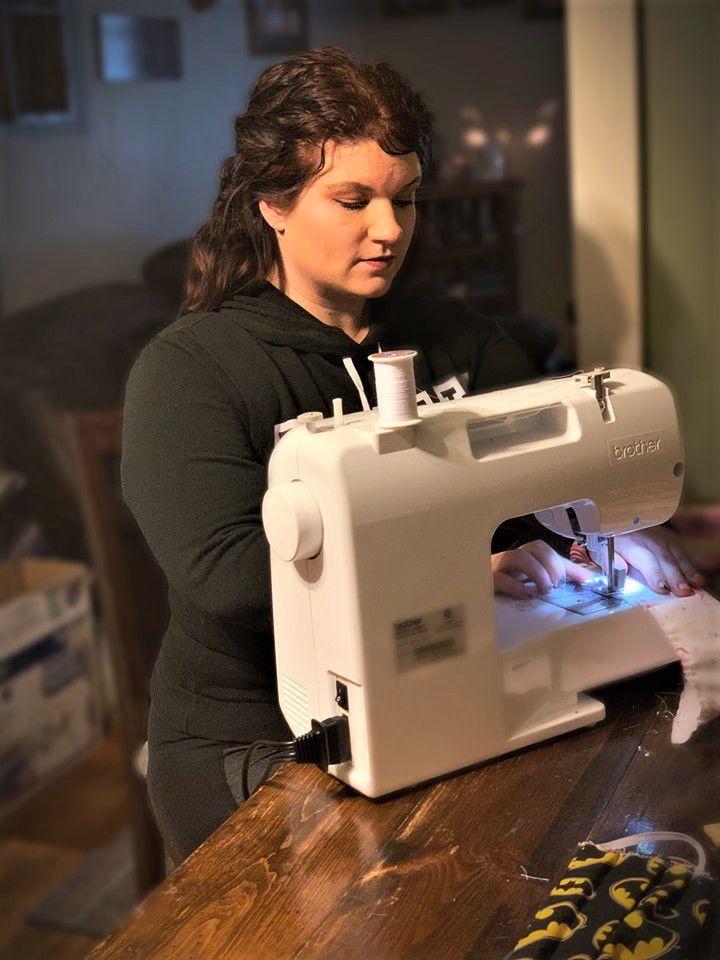 Handing out food at SIU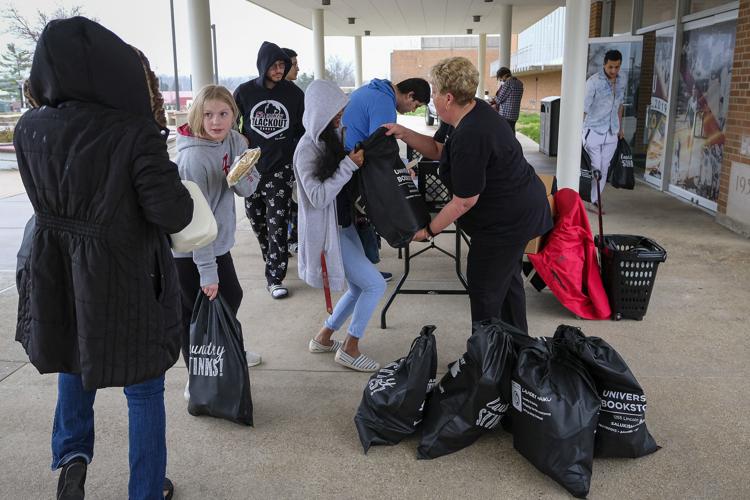 Handing out food at SIU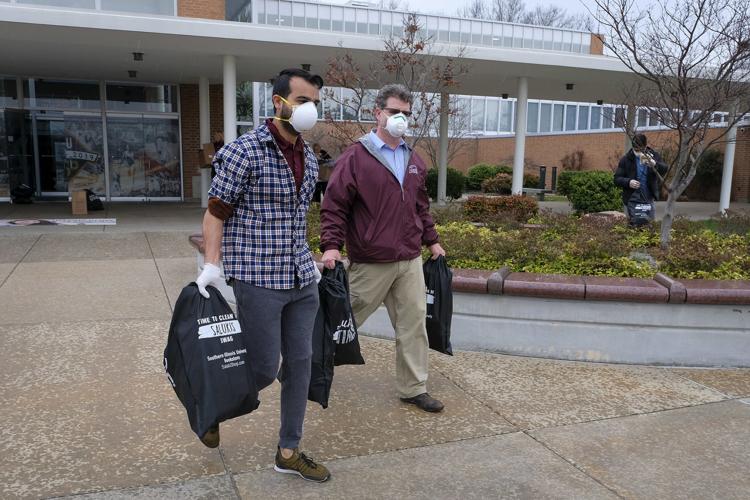 We're going on a bear hunt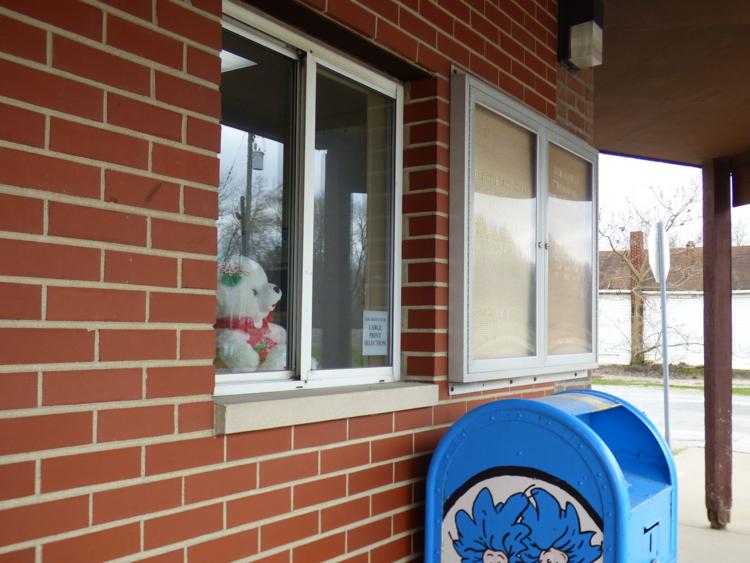 Carbondale schools fill food-gap amidst COVID-19 outbreak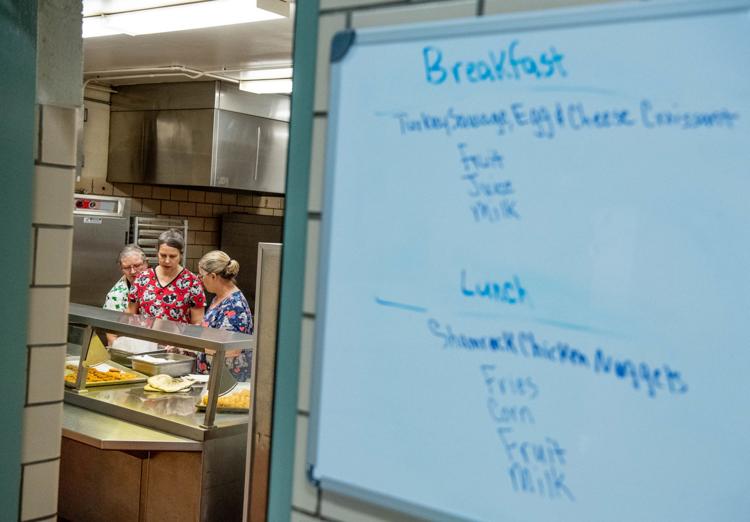 Carbondale schools fill food-gap amidst COVID-19 outbreak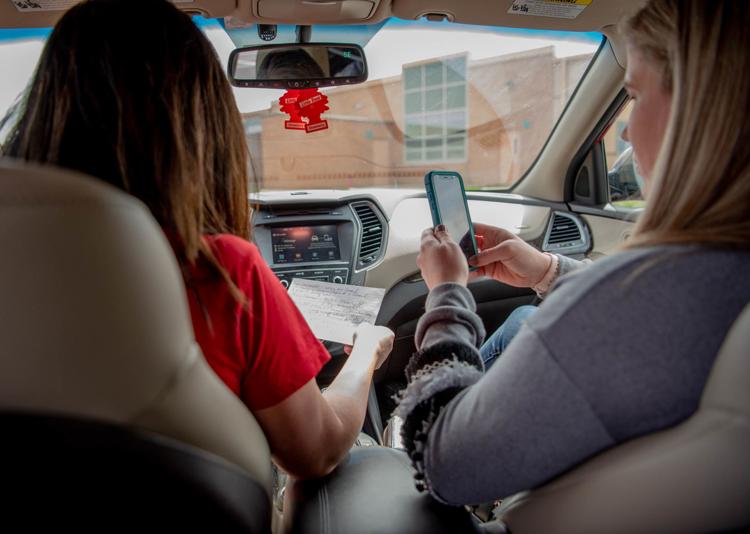 Carbondale schools fill food-gap amidst COVID-19 outbreak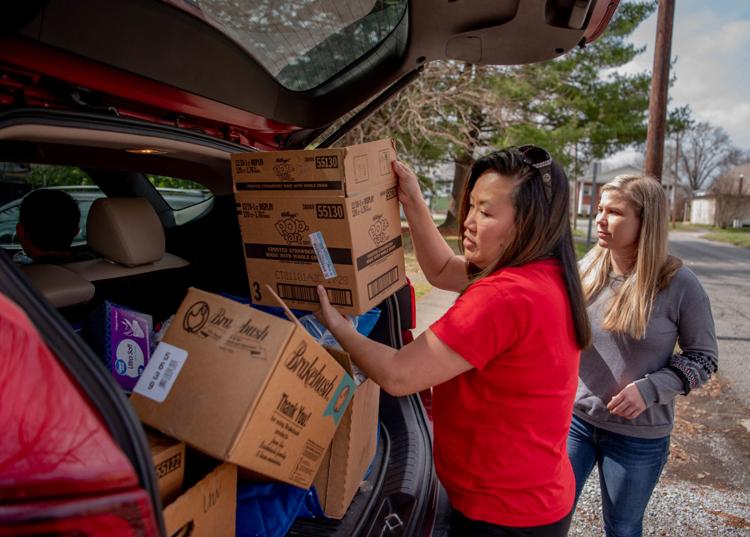 Carbondale schools fill food-gap amidst COVID-19 outbreak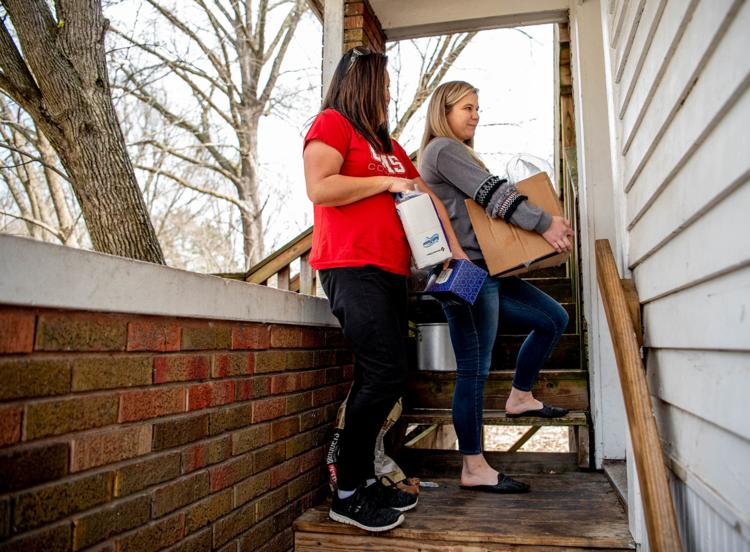 Food to-go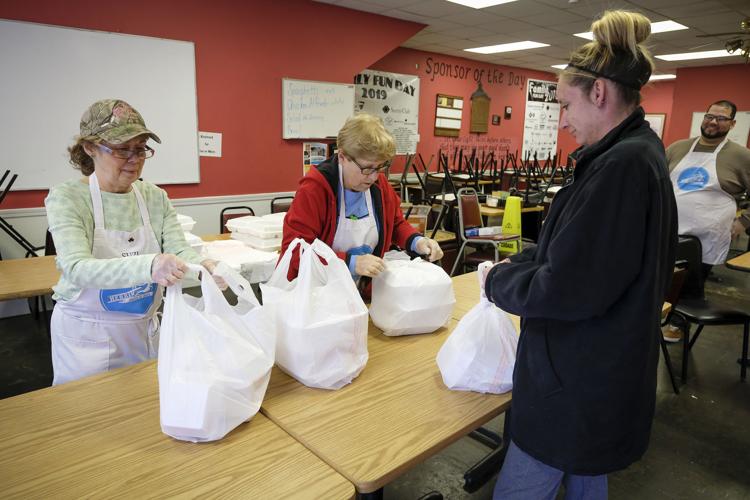 Concerned about COVID-19?
Sign up now to get the most recent coronavirus headlines and other important local and national news sent to your email inbox daily.