MARION — There will be some Wild times at Marion's Rent One Park this summer.
Softball Canada, the Canadian national team, has become a member of the National Pro Fastpitch league and will be rebranded as the Canadian Wild of Southern Illinois. The team will play a 24-25 game home schedule at Rent One Park beginning in mid-May.
The announcement was made in a Tuesday news conference at Rent One Park.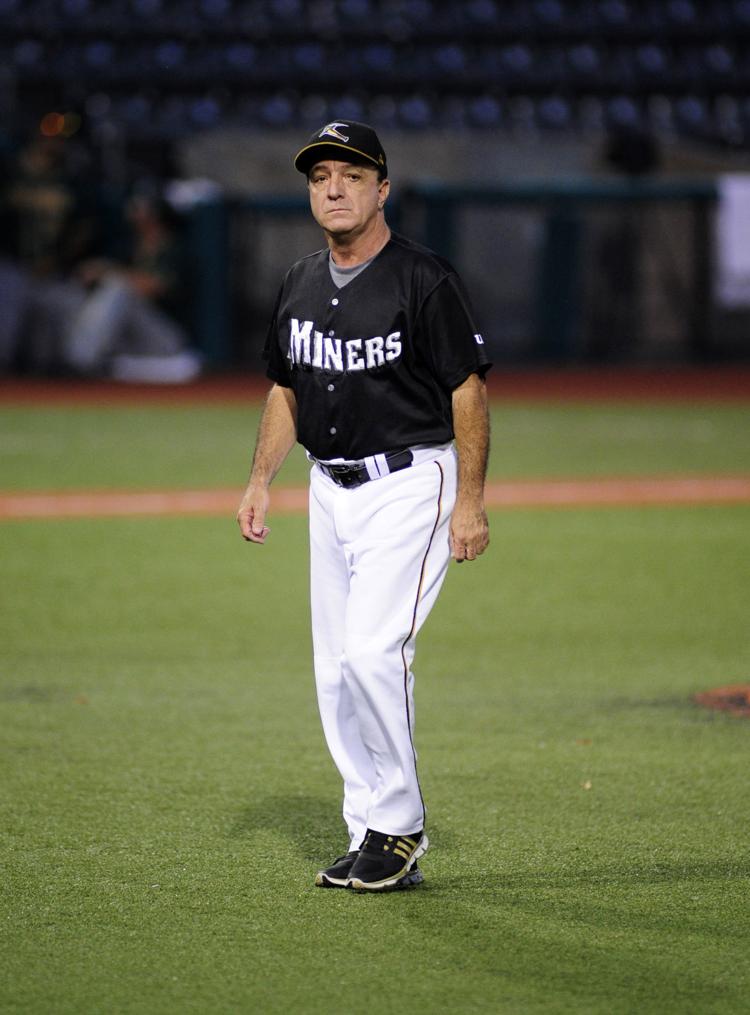 "We are very, very excited to announce that Softball Canada has chosen Rent One Park and Marion, Illinois to be their home for an approximate 25-game home season this year," Miners manager Mike Pinto said. "Their games will not overlap, their games will be when the Miners are on the road. And, we'll have the opportunity to use this beautiful stadium 25 more times this year. We are very excited and thrilled to be partners with them."
The National Pro Fastpitch league consists of six teams: Chicago, Cleveland, two franchises in Florida, and now Southern Illinois.
"We're really excited to be here today," said Hugh Mitchener, Softball Canada's CEO. "Our team had been looking forward to the opportunity to play regularly in the NPF for a while. This league provides an outstanding opportunity for our team to play against world-class players, world-class teams right here in North America. In the past we had to travel far afield to get world-class competition. This league is going to be able to provide it within the close proximity of large markets and softball enthusiasts."
Softball Canada recently finished third in the 2018 Women's Softball World Championship and they are the third-ranked team in the world. The 2019 season with be the 16th year for the league.
"This is a very big day for the National Pro Fastpitch League, to add the third-ranked team in the world is definitely a star on the helmet of professional fastpitch softball," said Cheri Kempf, the league's commissioner. "This is your team now. Not only do they have a very good chance to be on that (Olympic) podium, they have a very fair chance of being on the top of it. I hope you enjoy watching them prepare of it."
Preparing for the 2020 Olympics is a significant piece of the puzzle that brought the Wild to Southern Illinois. The Miners and Softball Canada have a one-year contract and both parties have an option for a second year. However, Pinto said that 2020 is not necessarily the end date of the arrangement.
Southern Illinois University is another important partner in this venture. The players will live at the university's apartments at Wall and Grand in Carbondale. The team will have access to Charlotte West Stadium for practice and SIU's training facilities.
"We need world-class off-the-field training facilities, strength and conditioning, softball practices, so we were taken over to SIU and Coach (Kerri) Blaylock has been tremendously welcoming," Mitchener said. "Apparently, she has the run of the place. The game facility we have over there will be at our disposal as well as fabulous conditioning facilities that are exactly what we were looking for, all within walking distance of where we will be staying. That setup is phenomenal."
"To me it was just a no-brainer," Blaylock said. "I remember a few years back when they hosted an NPF event here, so many people came out. It was such a great thing. I went immediately to our athletic director, Coach (Jerry) Kill and just asked him what we can do to make this happen. I thought what a great opportunity to bring young people to Southern Illinois from Evansville, Paducah, St. Louis, so they could see our beautiful university."
The Wild's players are expected to arrive in Southern Illinois in mid-May to begin preparing for the NPF season.
"You think you're excited to have us come, we're excited to come," said Mark Smith, coach of the Wild. "When we had the opportunity to come and visit here in September, Coach Blaylock showed us the campus at SIU. Everything they showed us when we were here spoke to us about a unique opportunity to train and prepare for our Olympic qualifier and our Pan American Games this year, but also the Olympic games in 2020.
"You are going to be fans that matter to us. Hopefully, you can get behind us. We're not Team USA ... we're going to beat Team USA, but hopefully you can get behind us because we are certainly grateful to be here and appreciative of the opportunity."