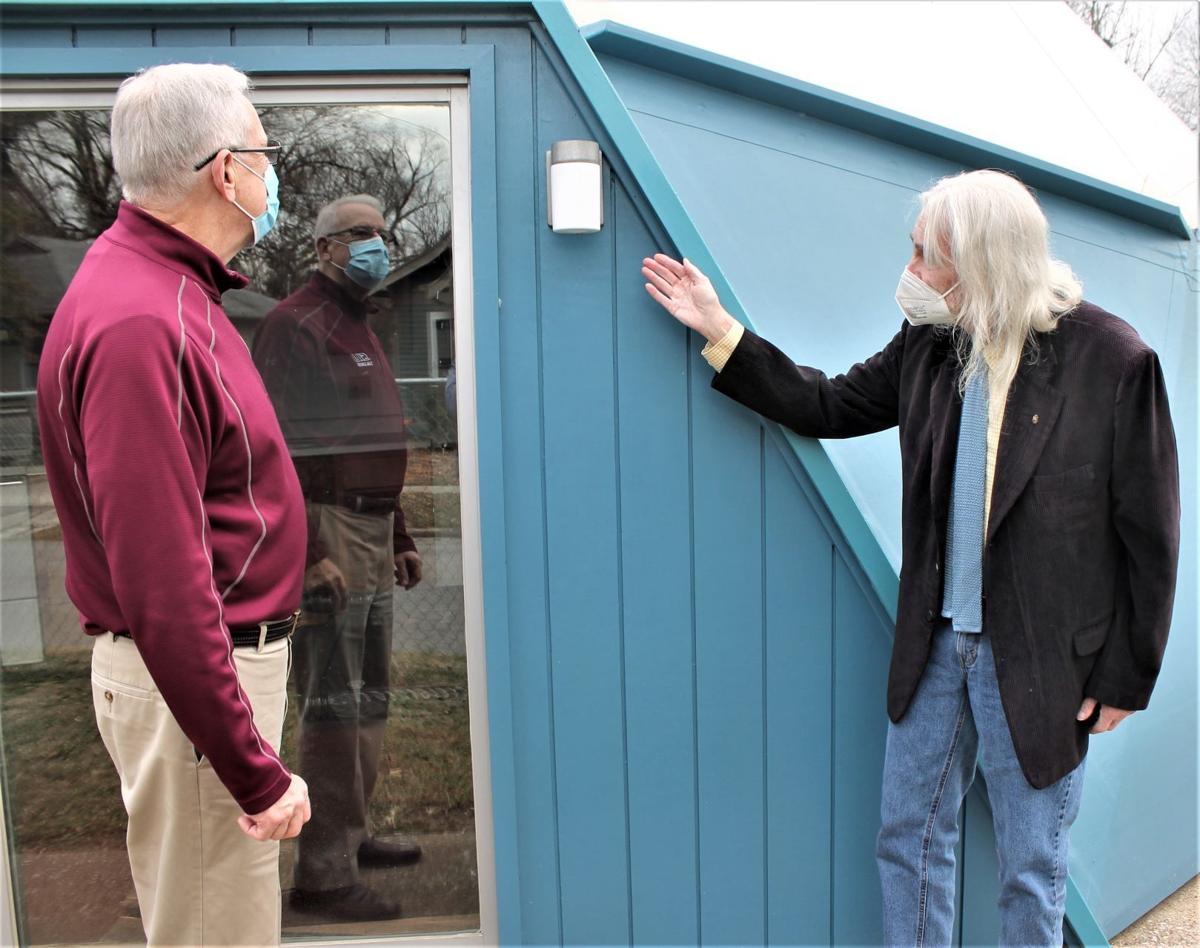 CARBONDALE — An out-of-towner driving down South Forest Street might not give a second look to the odd, futuristic, globe-shaped house at the corner of West Cherry Street.
But most locals are well aware that the home, assembled from geodesic dome panels, is a national landmark and former residence of R. Buckminster Fuller.
The nonprofit organization overseeing the property's renovation recently completed the second phase of a restoration project to make the home look how it did when the innovative thinker, inventor and SIU professor resided there in the 1960s.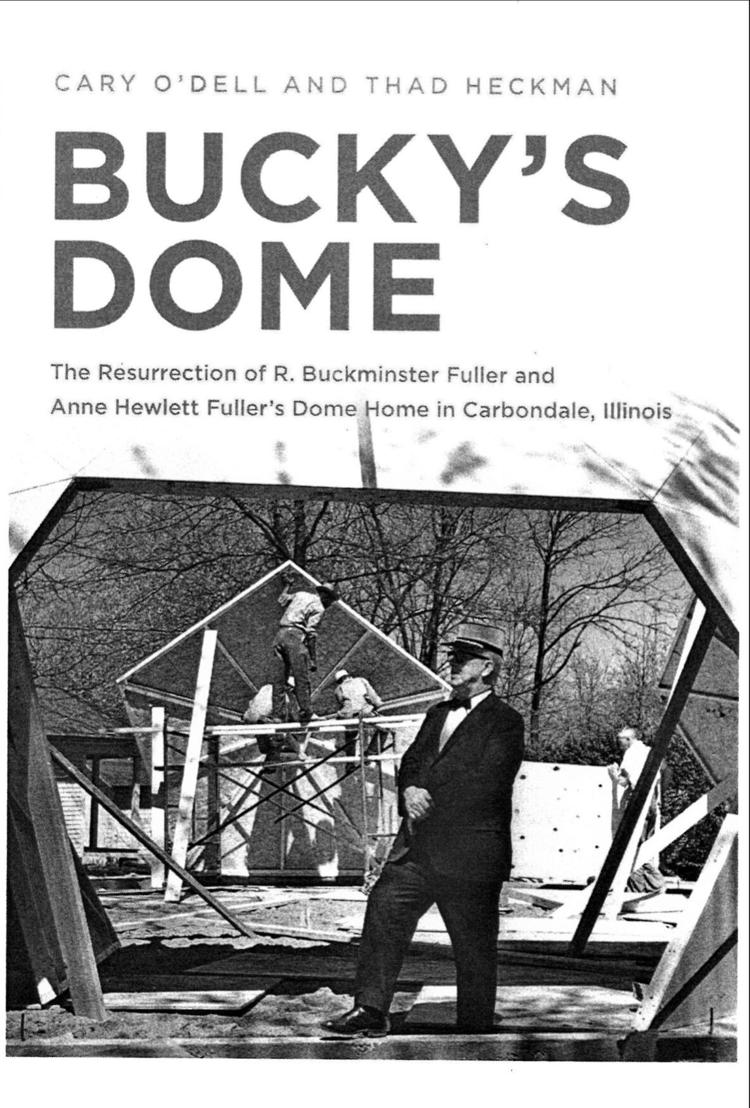 In addition, a new book, "Bucky's Dome: The Resurrection of R. Buckminster Fuller and Anne Hewlett Fuller's Dome Home in Carbondale, Illinois," written by Southern Illinois University graduates Cary O'Dell and Thad Heckman and published earlier this year, chronicles the history and ongoing restoration of the "dome home." All book proceeds are being donated to the nonprofit.
"I think the home and the book serve as an insight to Bucky's philosophies," said O'Dell, an established author who is employed at the National Recording Preservation Board of the Library of Congress. "Very often, when we have great inventors, great minds and important politicians, people find it important to save their homes."
"The value of the dome as a reminder of Bucky's legacy and the idea of environmental sustainability, especially locally, is of paramount importance," said Heckman, an award-winning local architect who has donated hundreds of volunteer hours to the restoration project. "A few years ago, this was lecture material. Today, it's a mandate for survival."
Fuller eventually left Carbondale and died in 1983. By 2002, Design Department colleague Bill Perk had acquired the property and donated it to the newly founded nonprofit organization that has been working to restore the house ever since.
The R. Buckminster Fuller Dome Not-For-Profit last year finished the first phase on the project, to preserve the exterior appearance and structural integrity of the dome, which included skylights and a new roof.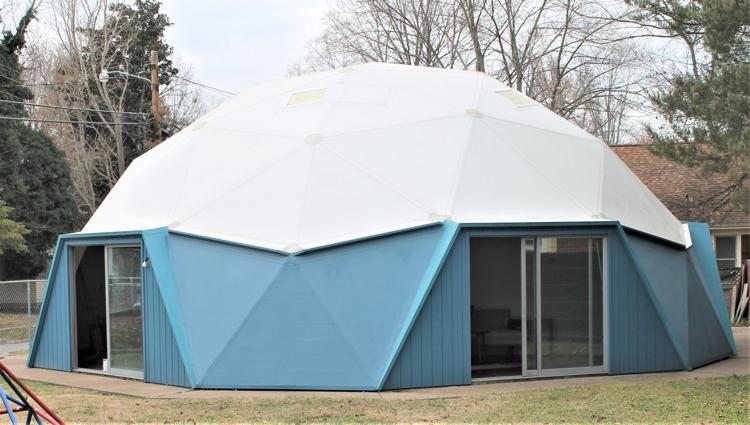 "We're now just about done with Phase Two, which is all the interior work," said Jon Davey, president of the nonprofit. "There was a lot of cleaning and we installed new insulation, a vapor barrier and cork flooring."
In addition to new interior wall panels and trim in the 1,900-square-foot house, Davey said the electrical system was upgraded to meet current codes and a new heating and air conditioning system was installed.
"It was very detailed and labor intensive," he said. "The ceiling, walls and trim have all been brought back to their beautiful original state and painted in the original clean white. The kitchen and interior closets also have been restored."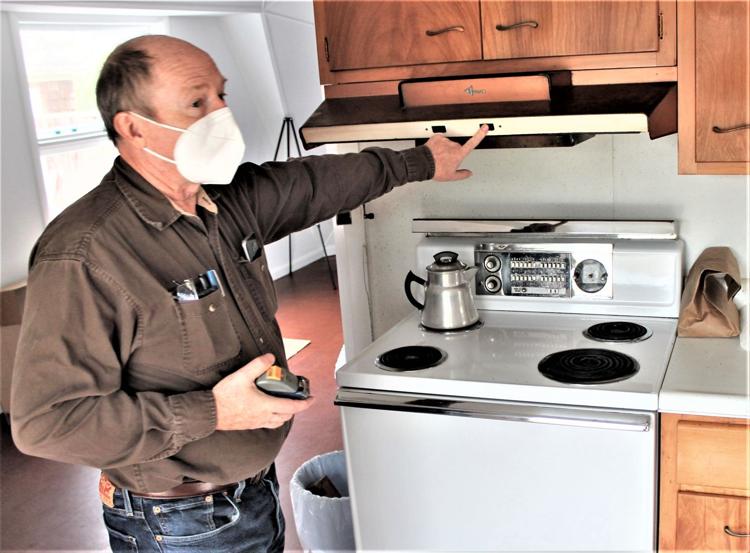 Now that the interior is largely finished, officials intend to install a museum video display and a modern security system. Many volumes from Fuller's vast library of books will be returned to the curved bookshelves that line the walls of the upper loft.
According to the nonprofit, it had expenses and revenues of about $41,000 for the last fiscal year. Over $333,000 was spent on Phase One renovations, including material donations, financial contributions and $147,000 in grants. Phase Two is valued at $110,000, plus the recent contribution of interior furnishings.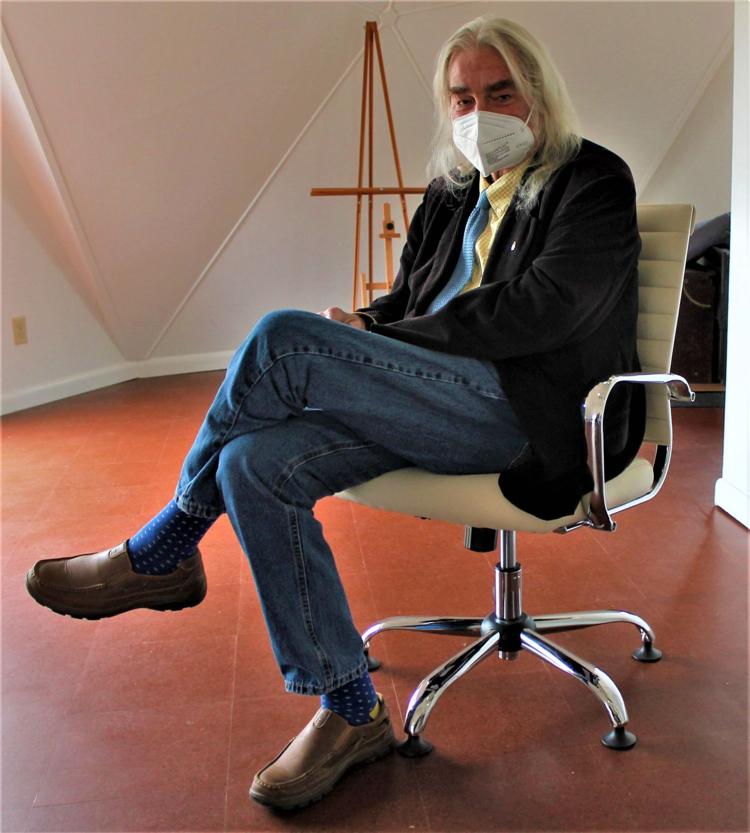 Davey said Phase 3, which will include the replacement of the original redwood fence and other exterior improvements, could run another $100,000.
"We're also grateful for all the volunteer help people have contributed, which has averaged about 1,000 hours per year," he said.
In addition to being added to the National Register of Historic Places in 2006, Fuller's residence was designated a Carbondale Historical Home in 2003.
"We're so very proud to have the dome home here in our city," Carbondale Mayor Mike Henry said. "As a student, I was present when Bucky gave many talks in the late '60s. It wasn't part of any class, but he would hold lectures for two and three hours at a time, with no notes. He was an amazing person, an inspiration to me at the time, and he still is today, very much so."
Cornelius Crane, the first president of the Dome Home nonprofit, said: "Bucky traveled the world and spoke to tens of thousands of people as a representative of SIU. That means that people around the world have heard the name of SIU and Carbondale, Illinois, and they associate it with comprehensive, out-of-the-box, forward thinking and educational excellence. I believe that a well-developed National Historic Landmark with an integrated museum and learning center brings positive attention to our city and the university."
Officials said future plans call for the creation of a visitor center if a benefactor might some day step forward and aid the acquisition of the property next door.
O'Dell and Heckman's new book on the dome home renovation is available at Barnes & Noble and Amazon. The book foreword was contributed by one of the world's most important living architects, Lord Norman Foster, who worked with Fuller. Foster helped design Fuller's dome home and called it "a wonderful example of Bucky's philosophy of 'doing more with less.'"
"Seldom, if ever, are there homes that are such an extraordinary reflection of a man's philosophy," O'Dell said. "The Bucky dome is. It's all about the geodesic dome, it's all about sustainable living and embraces a kind of minimalism, comfortable without being fussy."
For more information, to make a contribution or arrange a tour of the property, go to fullerdomehome.com.