In a statement posted to Facebook Friday morning, U.S. Rep. Mike Bost announced he has contracted COVID-19.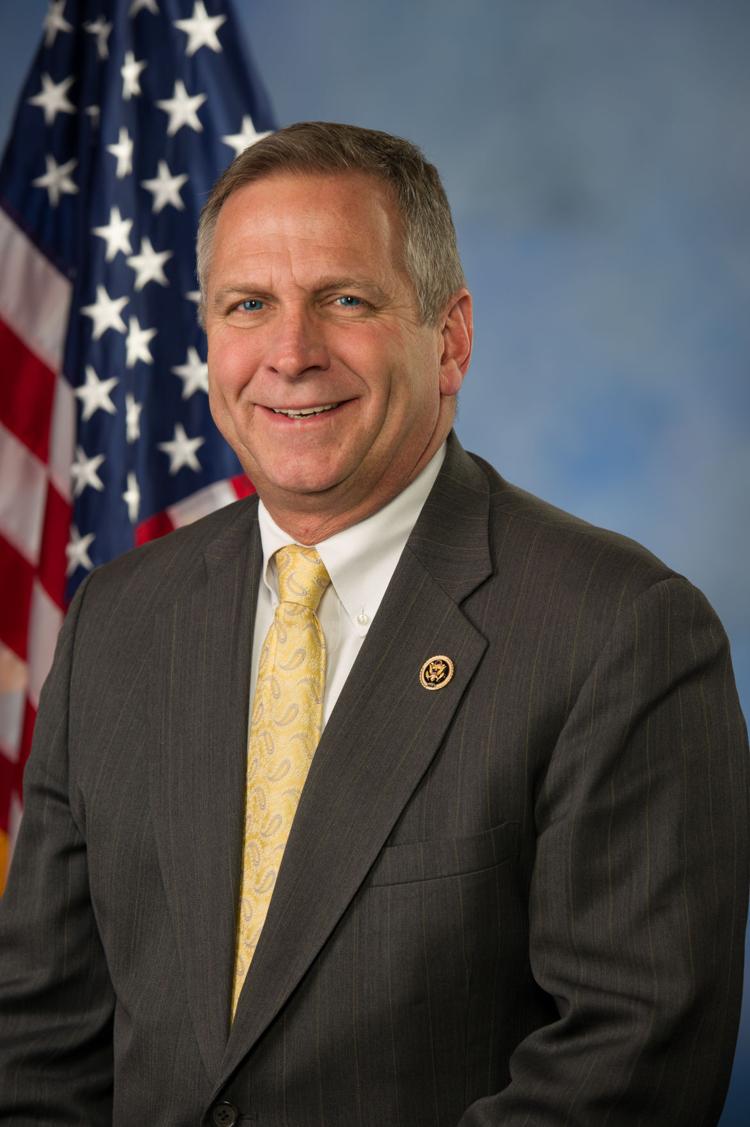 Bost, a Republican from Murphysboro, wrote that he was made aware of his diagnosis Thursday night.
"Despite taking my temperature regularly and having no evidence of a fever, I experienced a mild cough and a rapid loss of both taste and smell and recognized it was important to get tested immediately," Bost wrote.
Also in his statement, Bost said all staff that he has been in close contact with will self-quarantine until they receive their test results. He also said any constituents he has had close contact with will be notified of his COVID-19 diagnosis.
Bost said he will suspend his public schedule and will hold virtual meetings while he isolates at home.
"We are taking this situation seriously and will continue to serve the people of Southern Illinois while doing our best to ensure their health and safety," Bost wrote in the post.
Prior to his diagnosis, Bost visited both the Southern Illinois University Edwardsville campus and America's Central Port in Granite City on Tuesday.
His visit to SIUE began at 10:30 a.m. Tuesday, where he attended a press conference at the Biotechnology Laboratory Incubator at University Park. The event lasted less than an hour, according to SIUE spokesman Doug McIlhagga. He said safety measures were in place for the visit.
"As masks and social distancing are required in all University facilities, these protocols were being followed," he wrote in an email to The Southern.
Later that day, Bost appeared in Granite City. Port Executive Director Dennis Wilmsmeyer said in a statement to The Southern that temperatures were checked upon arrival to a brief indoor meeting — no handshakes were given. Wilmsmeyer also said that "all in attendance were wearing masks and were distanced from one another."
He also wrote that the remainder of Bost's visit comprised of a 10-minute car tour of the port property where people were in their own vehicles, and a "35-minute outdoor gathering of approximately 14 people where all were distanced 10-20 feet with the exception of several photos taken at the end of the gathering."
Both groups said Bost's office contacted them about his diagnosis and those who were in close contact with him are being notified.
Bost's opponent for the 12th District seat, Raymond Lenzi, wished Bost and his family well in a news release Friday. Lenzi, a Democrat from Makanda, reiterated that safety and information are crucial to battling the pandemic.
"This is a reminder that in order to beat this pandemic, we need to come together and work toward solutions and keep our people informed and safe," Lenzi said in his statement.
Bost's diagnosis comes on the tail of an outbreak of COVID-19 among White House staff and officials, including the president and first lady. Questions to Bost's team about whether he has had contact with the president or other White House staffers leading up to his diagnosis went unanswered Friday, as did questions about whether Bost's symptoms had improved or worsened Friday, if he was aware of the source of his infection and whether any of his staff have shown symptoms.
618-351-5823
On Twitter: @ismithreports