AVA — What's in a word? For the owners of Scratch Brewing Company, a lot is in a word, especially when that word is "farmhouse."
About a month ago, the owners of the rapidly expanding and flora-and-fauna-focused brewery took a bold stand in the ever-eroding landscape of independent beer producers — a business that can sometimes be in danger of being swallowed up by monolithic beverage companies.
"If farmhouse beer is just a picture on a label with nothing behind it, we are slowly destroying the notion of the small farm," Josephson wrote.
It's no secret that the popularity of small batch, craft beer is growing worldwide and experimentation and innovation are at an all-time high …
She added that this also undoes "the work of small brewers who have invested significant time, money, and infrastructure into growing their own or supporting their local farms — an investment that often goes unrewarded."
In an interview with The Southern, Josephson said she gets why breweries are going that route — it's a way to catch consumers' eyes in an incredibly competitive market. But, she asked, does it make a brewery a "farmhouse brewery" if they put an infinitesimal amount of locally sourced ingredients into a massive, industrial-sized brew, the result of which has no discernible impact on the final product?
The question of what farmhouse beer is and what a farmhouse brewery should be has been a subject of debate at Scratch for years. To some, Josephson wrote in her article, it is a style of beer that features funky-tasting notes from wild yeast cultures. It could be dark, it could be barrel-aged. However, she wrote that what gets lost in this discussion is the idea of the source — the farm in the farmhouse ale.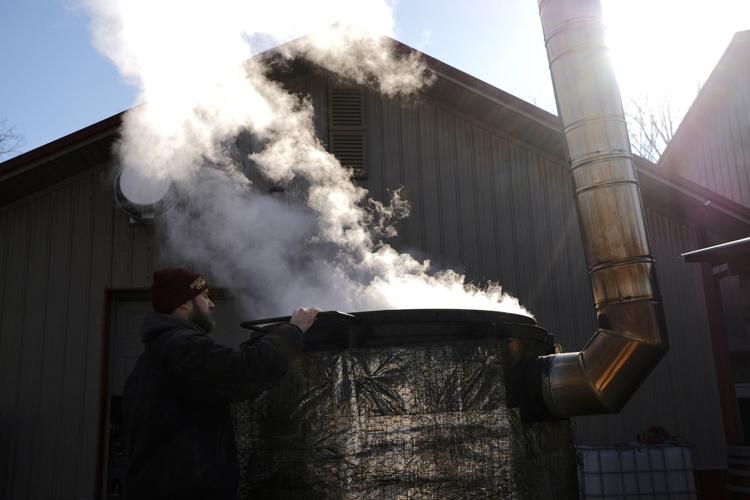 Josephson said she and co-owner Aaron Kleidon have talked about it off and on a lot. The big question that was often asked was: Should a farmhouse brewery grow everything it uses?
"My answer is, 'no,'" Josephson said in an interview Tuesday. Instead she said it should be one that tries to and sources the rest from the hardworking local producers in the region.
CARBONDALE — Recent legislation signed into law will give more options to small taprooms looking to boost their offerings.
You have free articles remaining.
At Scratch, this farmhouse idea is much more than a pretty, rustic label or photos of goats in the sunshine on its website — though they do have both. It's a way of life.
Much of the adjunct or flavoring agents that make its beer unique are foraged from the land around the brewery — think mushrooms or wild oregano or tree bark — or brought in from their own farmers or farmer friends. They even have developed their own house yeast culture, all in an effort to make beer that tastes distinctly of Southern Illinois — beer that could only be made here.
Josephson said in an effort to get even more to the core of their mission, Scratch will be making some changes. Starting in 2019, the brewery will begin the process of only sourcing ingredients from the growing area around the brewery.
Josephson said this isn't a strictly defined area, but no more will she and her team of brewers be sourcing their malt from big national and international sellers. Instead, they'll get it only from Sugar Creek malting in Indiana. Their hops will come from within the state, and they are even going to try and find ways to develop yeast strains in-house that will mimic the commercial strains they have been using for certain flagship beers — lagered or cold-fermented beers, she said, will be tricky.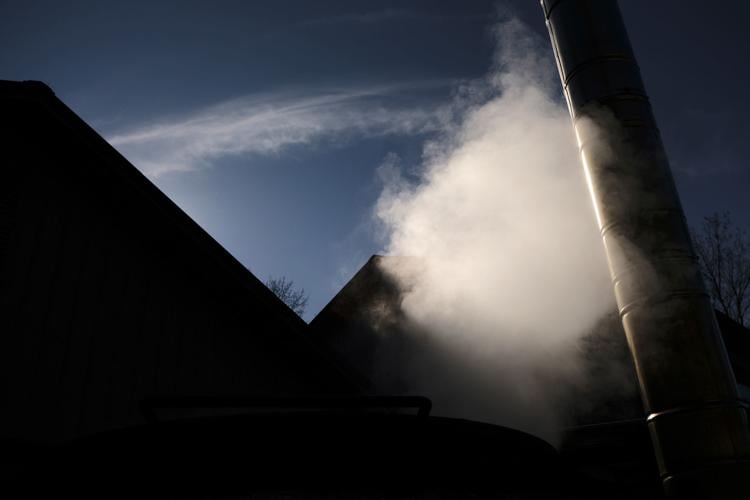 Josephson said they are already most of the way there as they ferment about 75 percent of the beers with their house culture. As for the hops, they just bought their entire 2019 supply from central Illinois-based growers. She said this is a process they hope to have mostly completed in the nest year, but she said they understand that certain things may take some time, and she's OK with that.
None of this, she said, was to turn their noses up at other breweries or to be difficult or hip. Instead, it was just about the customer. She said it's a way of "helping consumers know what we are doing here."
In her piece for "Good Beer Hunting," Josephson laid out her criteria for what this farmhouse designation should be. A brewery that:
"Grows a significant amount of plants for its beer on-site or on land that's managed by farmers who work for the brewery.
"Strives to make beer with plants that are grown and processed within the bounds of the brewery's ecological growing region.
"Utilizes its unique microflora for fermentation and relies minimally on (commercially produced yeast or bacteria).
"Embraces the natural water profile it finds on site and minimally changes it to suit its brewing needs.
"Operates entirely within the bounds of its materials and means."
Josephson wrote that she is not suggesting these be set in stone, with each point having room for nuanced interpretation. Really, the piece was made to encourage transparency among brewers claiming to be of a similar mind.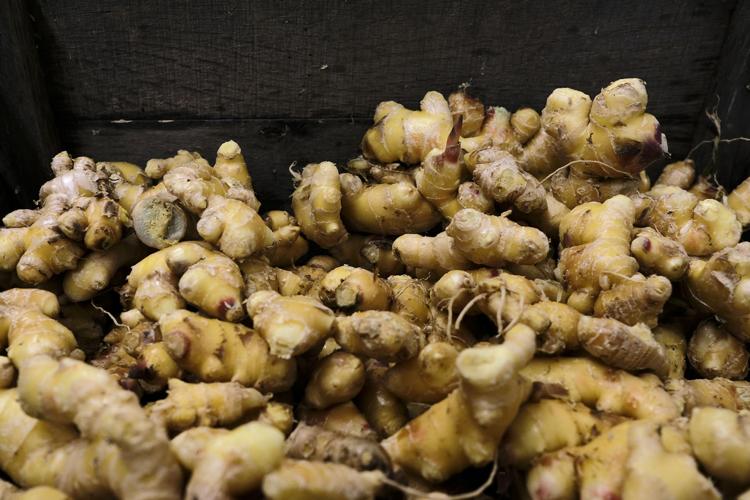 As the term "craft beer" begins to lose meaning, breweries and beverage companies have taken to marketing products as being from the land, Josephson said, and she and her Scratch family thought this disingenuous. While they have and will never call out any brewery by name, Josephson said they simply wanted to set a standard. They wanted to maintain their identity and set out to define what farmhouse — a term the team takes real pride in — means for them. And what's more, encourage drinkers to decide what it means for themselves, too.