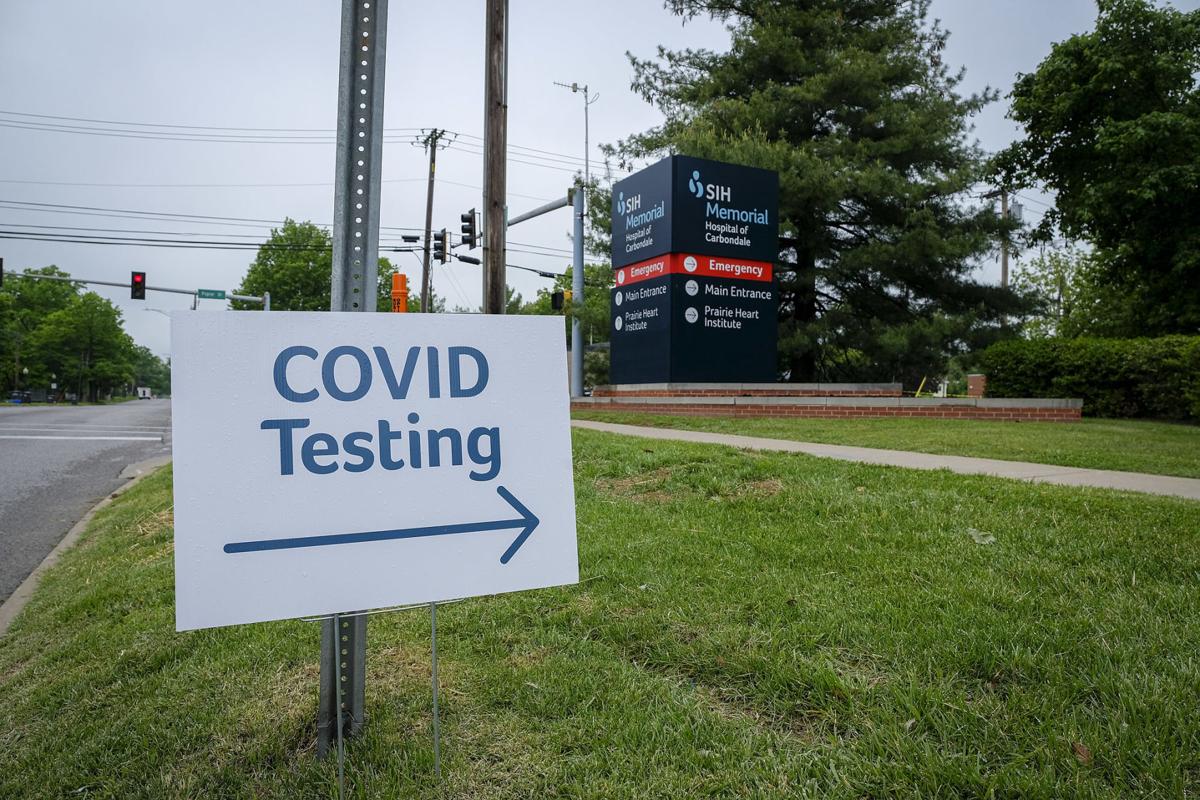 CARBONDALE — Ensuring that enough beds remain open for COVID-19 patients at Southern Illinois Healthcare facilities is not the hospital system's only — or even its most pressing — concern as hospitalizations escalate. While bed count is an important metric, and consistently monitored, maintaining adequate staffing levels is a top concern at this time, said Dr. Marci Moore-Connelley, SIH chief medical officer.
"We have beds currently. When we have a crunch, it's frequently staffing for those beds where the crunch is at," Moore-Connelley told The Southern in an interview Monday afternoon.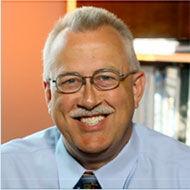 Rex Budde, SIH president and chief executive officer, said that COVID-19 patients, on average, require more staff members per patient and more frequent monitoring compared to other types of patients.
The healthcare group has also had to juggle staffing demands with employees out sick because of a positive COVID-19 test, quarantined due to potential exposure or awaiting test results. As many as 100 employees have been out at once related to COVID-19, Budde said. In most instances where employees have tested positive, the exposure happened in the community rather than in the hospital where many precautions are taken, Moore-Connelley added.
Staffing issues are plaguing hospitals across the country as cases rise nationwide. Travel nurses are in high demand, but there aren't enough to fill every hospitals' needs.
"There's no hospital in the country that wouldn't take an airplane full of nurses," he said.
At this time, Budde and Moore-Connelley said no one is being turned away for treatment at any of SIH's many medical facilities, though some clinics have had to temporarily close due to outbreaks. That said, hospital executives are monitoring bed counts and staffing levels on a day-by-day basis, and if hospitalizations continue to climb, some elective surgeries may be postponed. If it gets to that, Moore-Connelley said the hospital's first action would be to postpone those elective surgeries that require an inpatient bed, allowing same-day surgeries to continue.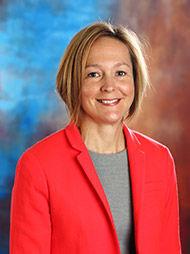 "I hope we don't have to; that's not something that we want to do," she said. "We want to be able to provide all of the services to the community that are needed. But that's certainly something that as we look at various staffing plans and bed plans, that's something that is on the table for discussion."
Since the start of the pandemic, SIH has admitted just over 350 patients with COVID-19, the disease caused by the coronavirus. Of that number, 200 of those patients — roughly 60% — were admitted in September and October. In the past week, SIH admitted 41 COVID-19-positive patients, and the hospital is currently serving about 30 such patients between Carbondale Memorial and Herrin Hospital.
SIH's medical teams have seen patients ranging in age from 18 to 102. While some patients have come from long-term care facilities, which have thus far accounted for the majority of COVID-19 deaths, most COVID-19 patients seeking care at a SIH hospital are not nursing home residents.
Of the 200 admissions in the past two months, only 10 were from skilled nursing facilities, Moore-Connelley said.
Testing positivity rates — that is, the number of tests returning positive out of overall tests performed by SIH — are also surging, and currently stand at about 13%, the highest rate since the pandemic began, said Moore-Connelley. That's out of about 3,000 tests performed in each of the past two weeks.
With the holidays approaching, Moore-Connelley and Budde said they understand that people will be tempted to gather with their families and cast aside the risk of spreading COVID-19, but she implored them to reconsider.
"We're certainly concerned with seeing more of an uptick in the winter and with the holidays coming because the positives that we are seeing right now are coming from people getting together and having those social gatherings," she said. COVID fatigue is real, she said, and encouraged everyone to "hang in there." 
"It's no fun," Budde added. "People don't enjoy it. But you don't want to be the person who brings the virus into grandma or grandpa's house. It's our generation's turn to figure out how to deal with something and we just need to deal with it. There's no magic answer and we just need to deal with it."
COVID-19 numbers in Southern Illinois
| County | New Cases | Total Cases | New Deaths | Total Deaths | Recovered |
| --- | --- | --- | --- | --- | --- |
| Alexander | -- | 376 | -- | 5 | 328 |
| Franklin | 23 | 3902 | 1 | 53 | 2331 |
| Gallatin | 0 | 425 | 0 | 3 | 214 |
| Hamilton | -- | 688 | -- | 17 | 640 |
| Hardin | -- | 308 | -- | 7 | 216 |
| Jackson | 28 | 4186 | 0 | 64 | 3804 |
| Jefferson | -- | 3078 | -- | 71 | 2812 |
| Johnson | -- | 1198 | -- | 9 | 935 |
| Massac | -- | 1006 | -- | 26 | 771 |
| Perry | -- | 2702 | -- | 52 | 2319 |
| Pope | -- | 246 | -- | 1 | 202 |
| Pulaski | -- | 600 | -- | 3 | 506 |
| Randolph | -- | 3709 | -- | 66 | 3449 |
| Saline | 1 | 2152 | 0 | 38 | 997 |
| Union | -- | 1914 | -- | 25 | 1310 |
| Williamson | 21 | 6341 | 1 | 104 | 3552 |
| White | 2 | 1417 | 0 | 23 | 568 |
| | | | | | |
| | | | | | |
| | | | | | |
618-351-5079
On Twitter: @MollyParkerSI ​