CARBONDALE — Southern Illinois Healthcare and the organization's community partners have been quietly working to build an oasis in the trauma desert that encompasses the region. SIH Memorial Hospital of Carbondale is applying for Level II Trauma Center designation from Illinois Department of Public Health.
Dr. Eduardo Smith Singares, trauma medical director at the hospital, explained why trauma center designation is important for patients.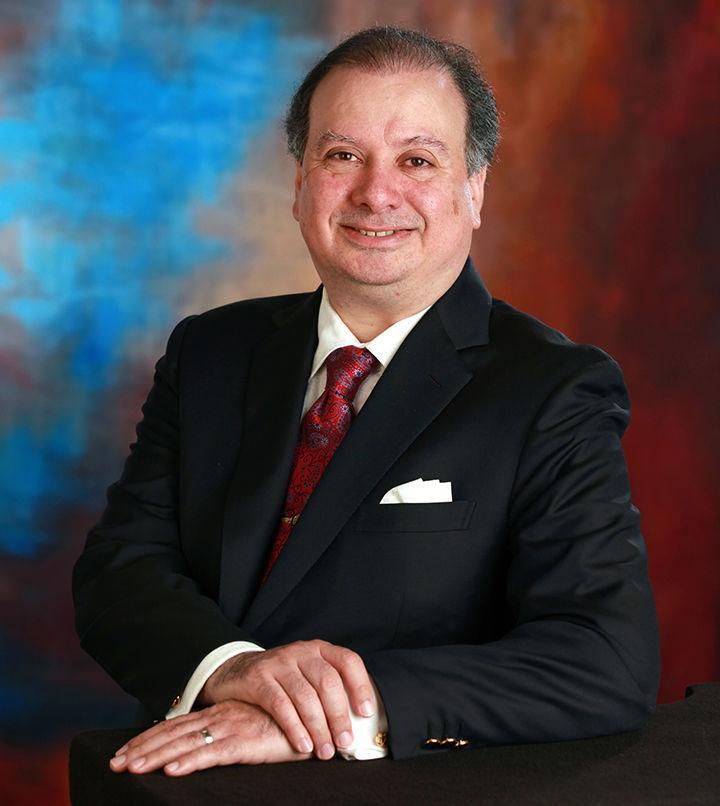 "In the state of Illinois until 2010, there were two very large areas in which there was no trauma care. We call those trauma deserts," Smith Singares said. "One of them was the south side of Chicago."
As a part of the attending physicians at Advocate Christ Medical Center, he saw first-hand what that meant for victims of violence. Transport times are directly related to survival.
He said the University of Chicago filled that void, leaving only one trauma desert in the state, located in Southern Illinois. The closest trauma centers to the region are two in St. Louis and two in Evansville, Indiana. Illinois currently has no trauma center south of Springfield.
"If you get injured here, and what we call your 'golden hour' starts ticking, your best bet is to get transported by helicopter to one of these places. Each one of them is over an hour away," Smith Singares said.
In emergency medicine, the golden hour is the time period following a traumatic injury during which medical and surgical treatment has the biggest chance of preventing death.
Part of the mission of SIH is to promote the health and well-being of all the people in the communities the organization serves. President and Chief Executive Officer Rex Budde, Senior Vice President and Chief Operating Officer Bart Millstead and Al Taylor, vice president and administrator of Memorial Hospital of Carbondale, believe seeking trauma center designation is another step toward fulfilling that mission.
"It's not about business, it's about people and being able to take care of people in Southern Illinois," Budde said.
"A trauma program allows us to keep people here who have multi-system traumatic injuries," Millstead said.
Data for Memorial Hospital shows that 700 to 800 trauma patients have stopped at Memorial before being transferred to a hospital with trauma designation. Millstead added that means 700 to 800 families who could have had their loved ones close to home during treatment.
Dr. Smith Singares said there is a tremendous impact on patients transferred to other facilities. Part of the impact is financial, adding the cost of a helicopter transport ($50,000 to $60,000) travel and hotels for family members. Then, a patient is transferred to a facility closer to home for rehabilitation with physicians who did not treat them from the time of their accident or injury.
"This is an unmitigated calamity," Smith Singares said. "We're all about to change that."
Trauma Center designation is great for patient care, but it is not easily attained. There are two levels of trauma centers in Illinois. Memorial Hospital of Carbondale will be a Level II trauma center.
To become a Level II designated trauma center, a hospital is required to have certain services available 24 hours a day and others available within 30 minutes. That required certain services to be in place before proceeding, including anesthesia, urology and general surgery.
The groundwork for the trauma program began years ago. The hospital made big inroads in patient care that helped, including becoming a center of excellence in cardiology, a center of excellence in neurology and spine and SIH Cancer Institute. In July 2016, a new wing of the hospital opened with a new surgical suite with additional operating rooms, pre-operative and post-op areas. The administrators see trauma center designation as their next step.
One of the first steps was to hire Dr. Smith Singares in May 2018 as trauma medical director. He is a trained and experienced trauma surgeon. Three other trauma surgeons also joined the hospital staff, Dr. Antonio Lozada, Dr. Kulsoom Laeeq and Dr. Aela Vely.
"We are creating an acute care surgery service, which provides three legs of care," Smith Singares said.
They are providing 24-hour care in three areas: traditional trauma surgery, emergency general surgery and critical care services for surgical patients in the ICU.
Smith Singares added that patients who have an acute surgical problem in the middle of the night, such as abdominal pain, are better off to come to Memorial where they can immediately see a surgeon and go into surgery quicker. The decision to take a patient to surgery is being made by the person doing the surgery. Some of those emergencies, such as an appendicitis, are easily fixable but potentially lethal if they don't get treated without infection.
"We are here to take care of those patients as well," Smith Singares said.
Another component was providing air medical transport. Arch Air Medical Service, part of Air Methods, opened its new base at Southern Illinois Airport on Wednesday. Arch 24, a Eurocopter 135, is basically a flying intensive care unit, according to medical director Dr. Phil Moy.
It has heart monitors, IV pumps, a ventilator and other equipment found in a typical ICU. The helicopter is IFR rated and is flown by pilots who have been trained to fly using instrument guidance.
"It is a very capable aircraft. It's fast and has good lift," John Taylor, flight nurse, said.
The crew includes four flight nurses, four paramedics and two pilots.
"They are the best trained they can be and the best pre-hospital providers they can be," Moy said.
The helicopter will give trauma patients extra time during that golden hour for treatment.
Everyone involved in preparing for trauma center status talked about getting patients care during that golden hour and the importance of keeping those patients closer to home. Garrett Burton, director of trauma and EMS, Gene Brandon, trauma program manager, and nurse managers Melanie Sanders and Samantha Melvin, also are really excited about the trauma program.
"We won't have to transfer patients. They can be here near their loved ones," Burton said.
Sanders is moving to Memorial Hospital to make sure they are ready for the expected influx of patients and to help prepare staff for those patients.
Brandon is working on the application, which will be submitted April 1. He said it may take six months to get approval from the state.
"I'll take it before then. We have a lot of work to do in the meantime," Brandon said.
The team has been working from the "orange book" that contains the specifics of those requirements. Budde said Dr. Mike Davis, an orthopaedic surgeon at Orthopaedic Institute of Southern Illinois, was an extremely important member of the team working on trauma designation. He did at least two-thirds of the required orthopedic component.
Taylor said the process has been a "house-wide" effort, including a lot of work by the surgical and ICU staff, as well as those in the emergency department. In fact, he added that not too many areas of the hospital have been excluded from the process.
"It's a long, slow slog when pulling this together," Taylor said.
Although it may take the state six months to approve the application, Memorial Hospital is already providing services and will be providing full trauma services three to four months before then.
Smith Singares said this is all within the philosophy and strategic plan for SIH thanks to Budde's vision and guidance.
"He saw the need for a community that was starved of resources and it was their need for many services that they have to receive at an urban center that is just too far away … This is exactly what the community needs and responding to the community in an appropriate manner," Smith Singares said.