CARBONDALE – A few weeks ago, Tatiana Perkins said she met a man who told her how he'd used wooden shipping pallets to build a 'tiny house' that he lived in, at some undisclosed wooded location in Carbondale.
Perkins, a student at Southern Illinois University, shared the information with some classmates who have spent the past few weeks researching the area's homeless population. The work of Perkins and 22 of her fellow students will be shared with members of the Sparrow Coalition, a group of area people who have come together to address the issues of poverty, particularly homelessness. The students are part of SIU professor Dona Reese's 411 Research Methods class.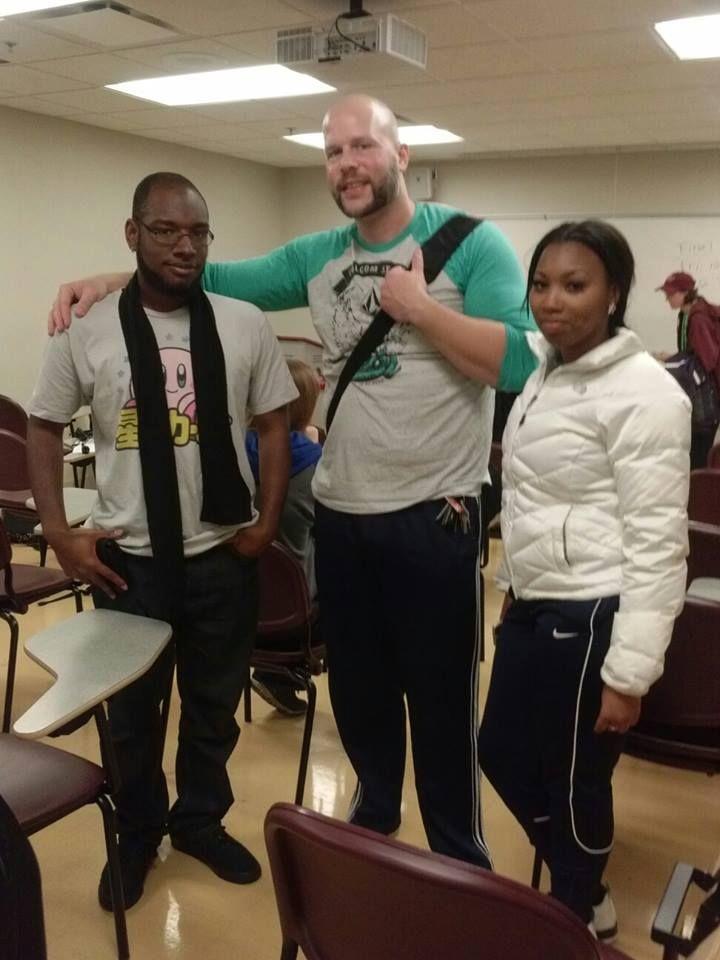 Their report, "Hard Times in Carbondale: Homelessness" is expected to be published later and made available online.
The work began at the beginning of the school semester, when students wanting to participate signed up for the project. The participants interviewed 15 area people who are homeless and an additional 10 "key informants" — people with intrinsic knowledge about the issue of homelessness. They researched amd documented the demographics of the people interviewed, whether or not they had children who stayed with them; what factors they think led to their homelessness; how they think others could help them; their highest level of education; and their experiences with social service providers.
CARBONDALE — Devyn Imhoff said she's heard of officials in one city giving a one-way ticket …
Their report also proposed solutions, such as calling for more affordable rents; using tiny houses or converting old school busses and tractor-trailers into housing; and offering budget and financial management for those who are homeless. One of their findings was that there is not a lot of data collected on the homeless in rural areas.
In a snapshot, the 15 people interviewed were:
• about 47 percent white or Caucasian;
• 33 percent African American or Black;
• 53 percent were male, 47 percent female;
• 64.3 percent had gone to college (23.1 percent received a college degree);
• 20 percent were married and 30 percent had a partner to whom they were not married;
You have free articles remaining.
• Mean age: 39.8 (standard deviation of 9.34)
• 20 percent said they had children who stayed with them (the mean age of those children was 10.67 years)
In 2014, Southern Illinois reported 325 homeless households, according to the Continuum of Care, which documents that population. This year in Carbondale, 8 percent of the school district's students were homeless: 168 elementary-school students and 26 high-school students.
SIU student William Havrilla, who is entering his senior year at SIU, said the project was an eye-opener for him.
"I feel much more grateful ... ," Havrilla said.
He said the research helped him to understand that those who are homeless who work temporary jobs might be better served by being paid at the end of each day, to give them more immediate access to cash for things they needed. He said that he once worked at a temp service where there were quite a few people who were homeless, but who were also helped by the daily payout they received.
"That way, they have some finances" daily, he said.
Committee member Darrin Bolling Jr., a student from Chicago, said his contacts told him how disrespected they were made to feel, especially when they tried to access social services.
While the homeless are getting lots of attention this holiday season, that care needs to be extended year-round, said senior Haley Hodgson from Algonquin.
"Focus on homeless people should spread beyond the holiday," Hodgson said. "People kind of forget about it until the next holiday."
Another student said the project made her realize people who are living homeless have a back story, a story before they became homeless.
"It made me realize that everyone had a story," she said. "I think you should just be a little bit more empathetic."