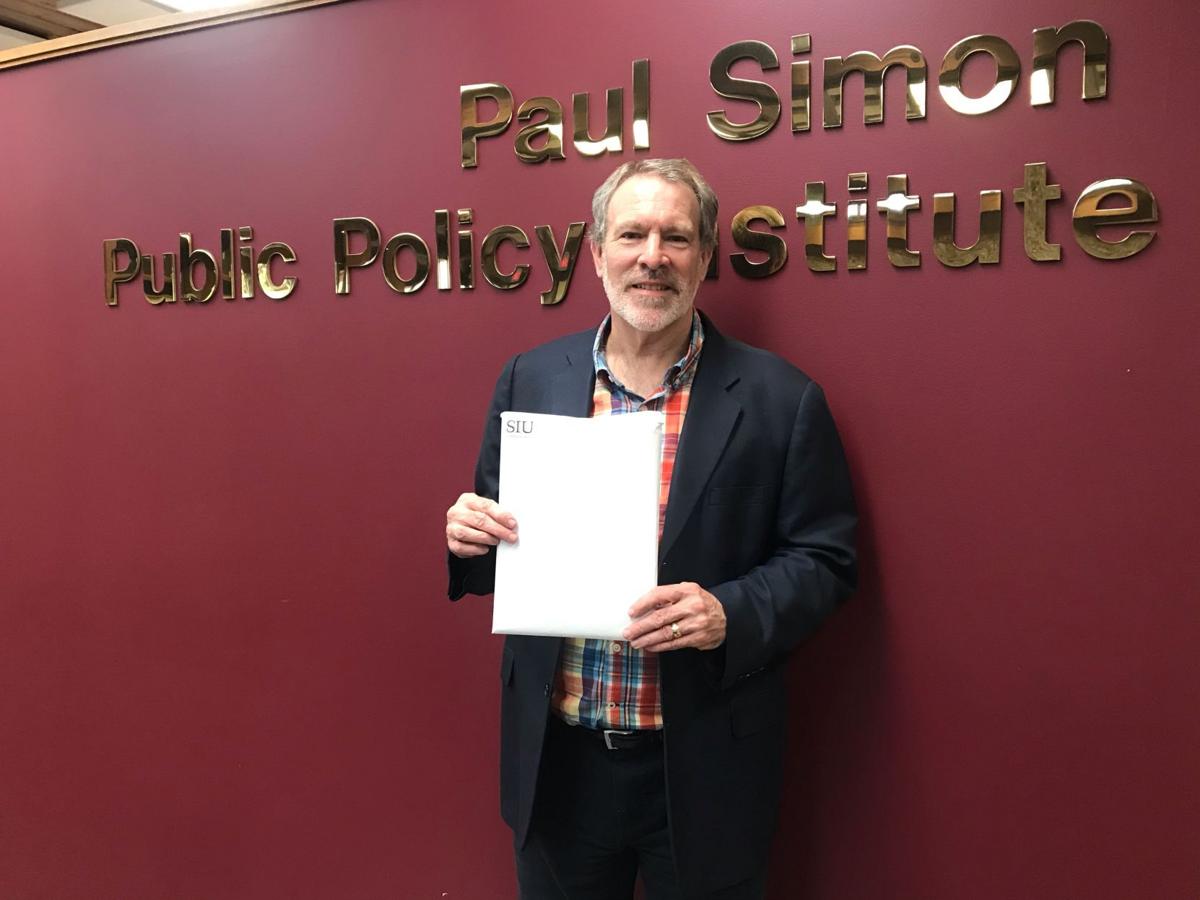 Statesmanship is a word not often used to describe politicians and governmental leaders today, but a group of Southern Illinois University students hope to change that.
As part of coursework for University Honors 351, "Restoring American Statesmanship," nine SIU students have written memorandums to President Joe Biden, outlining for him what they understand about being a statesman and suggesting ways to bring the quality back to U.S. politics.
SIU Paul Simon Public Policy Institute Director John Shaw, who taught the recently completed course, collected all of the memos and mailed them to the White House this week.
Shaw said many of the students had little knowledge of statesmanship when the course began in January.
"Several of them said they didn't even know what it was, so I just tried to define it as a course of leadership characterized by vision, courage, compassion, civility and effectiveness," he said, also giving another, more simple definition: "It is the ability of leaders to make forward-looking, hard decisions for the public good."
Through study of historical leaders worldwide, class members learned for themselves about statesmanship.
"I think this idea of statesmanship is a cool idea and it would be a noble achievement to reflect on that," explained Charles Whitten, of Peoria, one of the students in the class.
Whitten, who graduated earlier this month with a political science degree, said the recent presidential campaign and the incidents at the Capitol following President Biden's inauguration weighed on the students' minds as the wrote their letters.
"As I was writing my paper, I really thought about how difficult the current political climate is and what Joe Biden can do to navigate that," Whitten said.
Shaw said some of the students found the exercise more difficult than they first imagined.
"I think they were really intrigued by the challenge of this moment and trying to figure out what the American president should do during this very difficult time," he said. "I think the basic tone was, 'President Biden, you face a really, really big challenge.'"
All of the students, Shaw said, included discussions on climate change, racial relations and the sense of polarization across the country currently.
"They were saying how important it is for the president to try to bring the country together, past the notion of Red America and Blue America into a single, united country again," he explained. "Many of them made a point of saying that we are not in a good place and it is important for you to lead us to a better place."
Shaw said many of the students put aside their own political leanings, encouraging the president to restore civility in leadership.
"I told the president that he should be compassionate and kind and that he really needs to emphasize those qualities of a leader because if he can build an era of politics that stresses kindness and compassion, we will see more cooperation between both political parties," Angelique Amaral, a sophomore from Dana, said.
Amaral said she stressed civility, inclusion and responsibility in her memo to the president.
"He needs to openly work with people who think differently from him and he needs to do so publicly and privately," she said.
Shaw said the students really grasped the frustration and disappointment many Americans have with government now.
"For many of these students, all that they have seen as they've observed American politics is endless fighting and contention, quarreling and division. I detected a real yearning to have more of a sense of civil, respectful politics that is effective and builds trust in institutions," he said.
The course and its focus on statesmanship dovetails with an initiative of the Paul Simon Public Policy Institute to promote leadership efforts which span across political divisions. In cooperation with former Gov. Jim Edgar, the institute is seeking nominations for the first Paul Simon-Jim Edgar Prairie State Statesmanship Award.
"I think these are important concepts to recognize and teach," Shaw said. "We have to remind people that we've done politics better than this in the past."