CARBONDALE — Southern Illinois University Carbondale's enrollment goals have come back down to Earth.
Under Chancellor Carlo Montemagno, there were lofty promises: A freshman enrollment turnaround, beginning in the fall of 2019, that would grow the university to 18,300 students by 2025. That, Montemagno believed, would be SIUC's ideal size.
But in the wake of his untimely death, administrators have set a new, more modest course.
The university is now aiming for an ideal size of 15,000 students, to be achieved within about five years, said Dr. Meera Komarraju, SIUC's interim provost and vice chancellor for academic affairs, in a Wednesday presentation to the board of trustees.
"We are going to be smaller but we are going to be excellent," said Komarraju, who oversees SIUC's enrollment management team. "We are setting goals that we are confident we will achieve."
Meanwhile, Komarraju acknowledged, the university is striving to fix its "unacceptable" retention problem: just 43 to 45 percent of SIUC students graduate within six years of enrolling at the university.
That's about equal to Southeast Missouri State University, and SIU Edwardsville, but about 10 percentage points worse than nearby Murray State University.
"There is a huge culture change on our campus. Everyone is sensitive and aware that recruitment and retention is all of our issue," Komarraju said. "Our strategy literally is: One student at a time."
The progress began in 2017, when SIUC saw a 6 percent increase in its retention of freshmen, now at 71.08 percent.
"This is telling us hard work will equal success," Komarraju said.
This year, after seven years without one, the university hired Jennifer DeHaemers to be associate chancellor for enrollment management, traditionally the top enrollment specialist on campus.
SIUC is also in the midst of national searches for directors of admissions and of financial aid, two key positions that will help attract and keep students, Komarraju said.
Meanwhile, heeding feedback from local teachers and parents, SIUC is increasing its outreach to Southern Illinois students.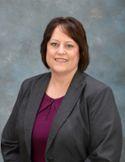 "The complaints I heard ... were that families around here don't see materials from SIU coming into their homes, like they do for Murray State and SEMO," DeHaemers said.
Plans are already in the works to expand SIU Day, a campus-wide open house that offered local high-schoolers a hands-on introduction to dozens of campus departments. The first SIU Day, in September, brought in some 600 students from across the region.
SIU Day No. 2, in April, will be bigger and more ambitious, Komarraju said. This time around, every high school within two hours of SIU will be invited to attend, including schools in neighboring states. SIUC will provide transportation to any school that cannot afford to get to the event.
Further afield, SIUC admissions staff are "reaching out strategically to guidance counselors in areas like Chicago, St. Louis, and Memphis," building personal relationships in the areas that send the most students to SIUC, Komarraju explained.
This summer, the university produced an all-new line of promotional pamphlets and brochures, and updated its marketing strategy to approach each student with information specific to the major they're interested in. That means prospective students receive follow-up information online, about the academic programs they're interested in, five days after expressing interest in SIUC.
And, the university is actively recruiting in China and India, around programs like aviation, business and engineering, Komarraju said.
Even with these efforts, Komarraju told the board of trustees to expect that enrollment numbers "will be lower," again, for Fall 2019.
That's because the senior class that will graduate in May (if they turn their homework in) is 4,200 strong, more than three times the size of this year's freshman group. Even a big bump in next year's freshman enrollment won't replace the loss of that wave.
The hope, Komarraju said, is to see the beginnings of a freshmen enrollment turnaround, with no declines over 2018, or a slight increase.
"We are taking a realistic view of where we are and how we are going to move forward," Komarraju said.