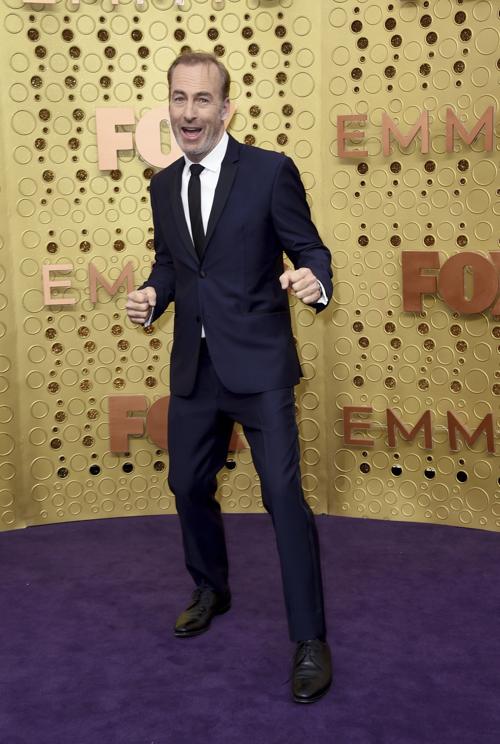 CARBONDALE — Though his starring role on AMC's "Better Call Saul" keeps him busy, actor Bob Odenkirk would "love to come back" to one of his "favorite parts of this whole country," he said, to receive the honorary Doctor of Performing Arts degree recently designated to him by SIU Carbondale, his alma mater.
The degree, which was officially confirmed by the SIU Board of Trustees last week, could be bestowed at the 2020 commencement ceremony, on Saturday, May 9, or a later date.
"I'm very honored," Odenkirk told The Southern on Tuesday afternoon. "I went to four different colleges, and SIU is the one that gave me the college experience that I needed."
Classes were interesting but not overwhelming, Odenkirk said, allowing him to, for the first time, get serious about comedy.
"I loved the weather, the people, the freedom I had," he said. "I had the protective barrier of a university community to experiment: read, write, try things, perform."
He first lived off campus in a trailer park, then later in a big house on or near Wall Street, he remembers.
He went hiking in Giant City, drank coffee at Makanda Java, and caught shows at Hangar 9 and other local bars, though he's never been a big drinker and didn't drink at SIU.
"It's an interesting thing to go (to college) deciding you don't want alcohol in your life," he said. "I didn't, but I had a great time. I was very driven and I had a lot of free time to do my homework and comedy and that's where everything kicked into a higher gear for me."
His main comedy project was "The Prime Time Special," a late-night sketch radio show that he wrote, produced and often improvised, alongside fellow students Jody Williamson, Keith Tuxhorn and Tim Thomas, beginning around the spring semester of 1982.
"I was focused on writing satire," he said, modeling his work on Monty Python's mix of carefully constructed sketches and utter absurdity. "We also made short videos that they would show on the closed cable system inside the Student Center," and did live performances on the Quad.
You have free articles remaining.
A 1983 write-up of "The Prime Time Special" in the student newspaper, the Daily Egyptian, featured Odenkirk describing his interests as "anything out of the ordinary, anything that's twisted."
His body of work from SIU is preserved on a cache of cassette tapes that he gave to a friend years ago, and Odenkirk has "no interest" in sharing them with the world, he said.
"It's very sloppy comedy material and performances," he said. "I'm thankful that I had the place to do it and the encouragement and freedom to do the show, and the relatively small audience, because you've got to start somewhere, and start rough. But you don't want all that to be kept."
Odenkirk left SIUC three credits short of graduation.
"It didn't seem like staying would be worth it when I knew I wanted to try my hand in comedy in Chicago," he said. He finished those credits from Chicago, and received his bachelor's degree in 1984.
His work at SIU Carbondale became "the basis for everything I did," he said, especially '"Mr. Show," the popular HBO sketch comedy show he co-created in 1995.
He still keeps in touch with several friends from the university and "Prime Time Special," including Thomas and Steve Meisner, who took over the show when Odenkirk left.
"I loved the environment down there in every way, physical and mental, the vibe of SIU," Odenkirk said. "I loved the fact that people were more relaxed there and having a good time and socially interacting a lot. That's what audience and comedy needs."
Odenkirk has not yet spoken directly SIU Carbondale representatives about accepting his degree, though he expects conversations to pick up now that the honor is official.
"The thing that will be challenging is if there's a production happening and they can't let me out," he said. "I'm going to try to make it."
SIU Carbondale alumnus Bob Odenkirk is getting an honorary degree. Did you know these other famous people went to SIU?