CARBONDALE — Steve Buhman might have a million photographs in his office.
Luckily, they don't take up nearly as much space as they used to.
When Buhman became SIU Carbondale's third-ever official photographer, in 1984, he was "a one-man band," he said, shooting endless roles of film and developing them himself in a green Army barracks that used to sit on the west side of campus.
He has the slides and negatives to prove it. Hundreds of thousands of tiny images, just a few centimeters in size, packed tightly into some 40 moving boxes, sitting in the SIUC archives.
Photos of celebrities, dignitaries, celebrations and protests. Dunks, touchdowns, field goals and home runs.
And, in between, a whole lot of daily life photos that the university will probably never use again. New student move-in days from decades past. Photos of old provosts and deans.
Buhman hasn't thrown out any of them.
"You never know, the guy on the 21st frame might end up being president of the United States," Buhman said, "which happened. Several times."
He's got photos of Barack Obama from 20 years ago, looking more like a college student than a state legislator, receiving a custom SIU polo from then-Chancellor Don Beggs.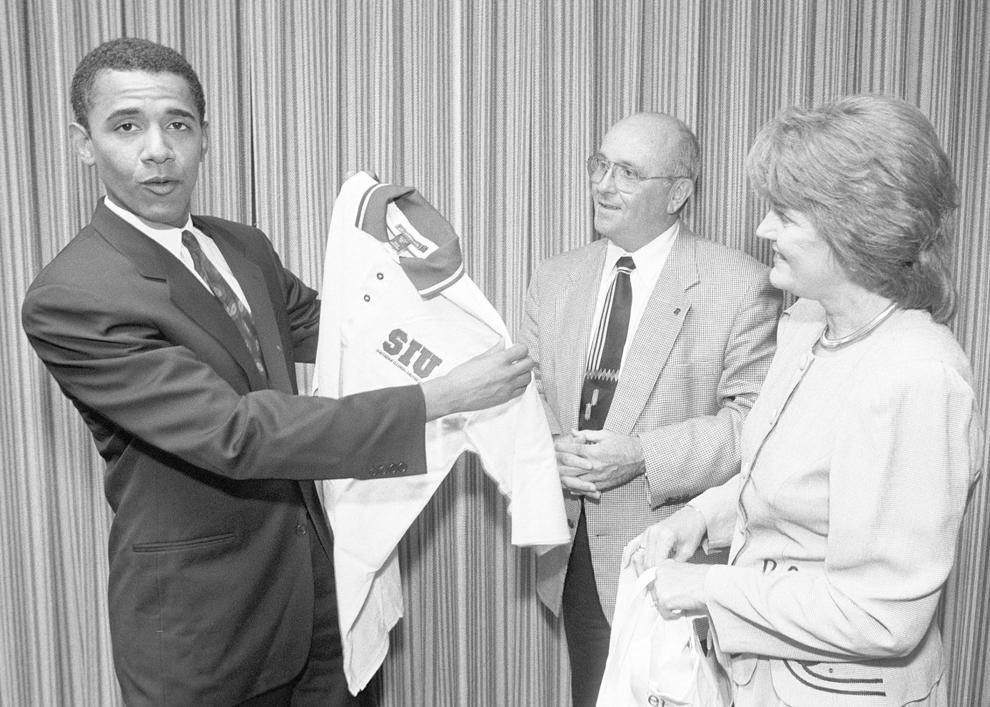 He's got Paul Simon, Neil deGrasse Tyson, Dick Gregory and Bill Clinton, during various visits to campus. He's got photos of the crews from "Good Morning America" covering the Great Cardboard Boat Regatta.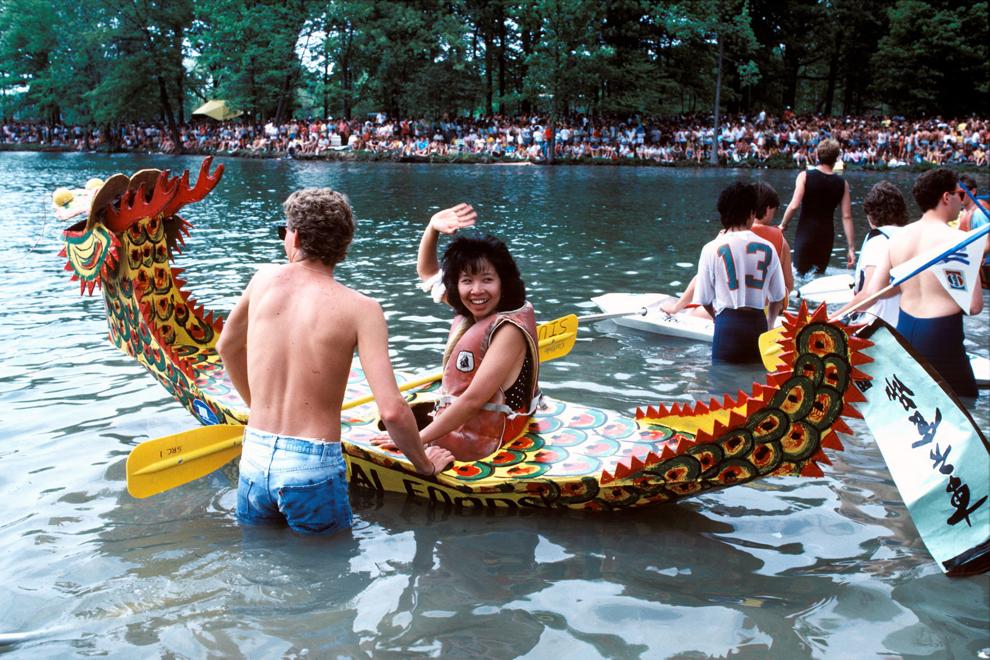 He's even got a 10-year-old photo of 2018 congressional candidate Randy Auxier shredding on an electric bass, during a rock show at PK's bar in Carbondale.
Thirty-four years after he answered a newspaper ad seeking a "Photographer/Lab Manager, for university news, publications and PR," Buhman is set to retire on Dec. 21.
But for a guy on the verge of retirement, he has a lot of work to do.
"This is a never-ending job," Buhman said. "I could quit shooting photographs right now, and lock myself in this office, and maybe I'd be 90 or 100 before I'd even come close to getting finished with stuff."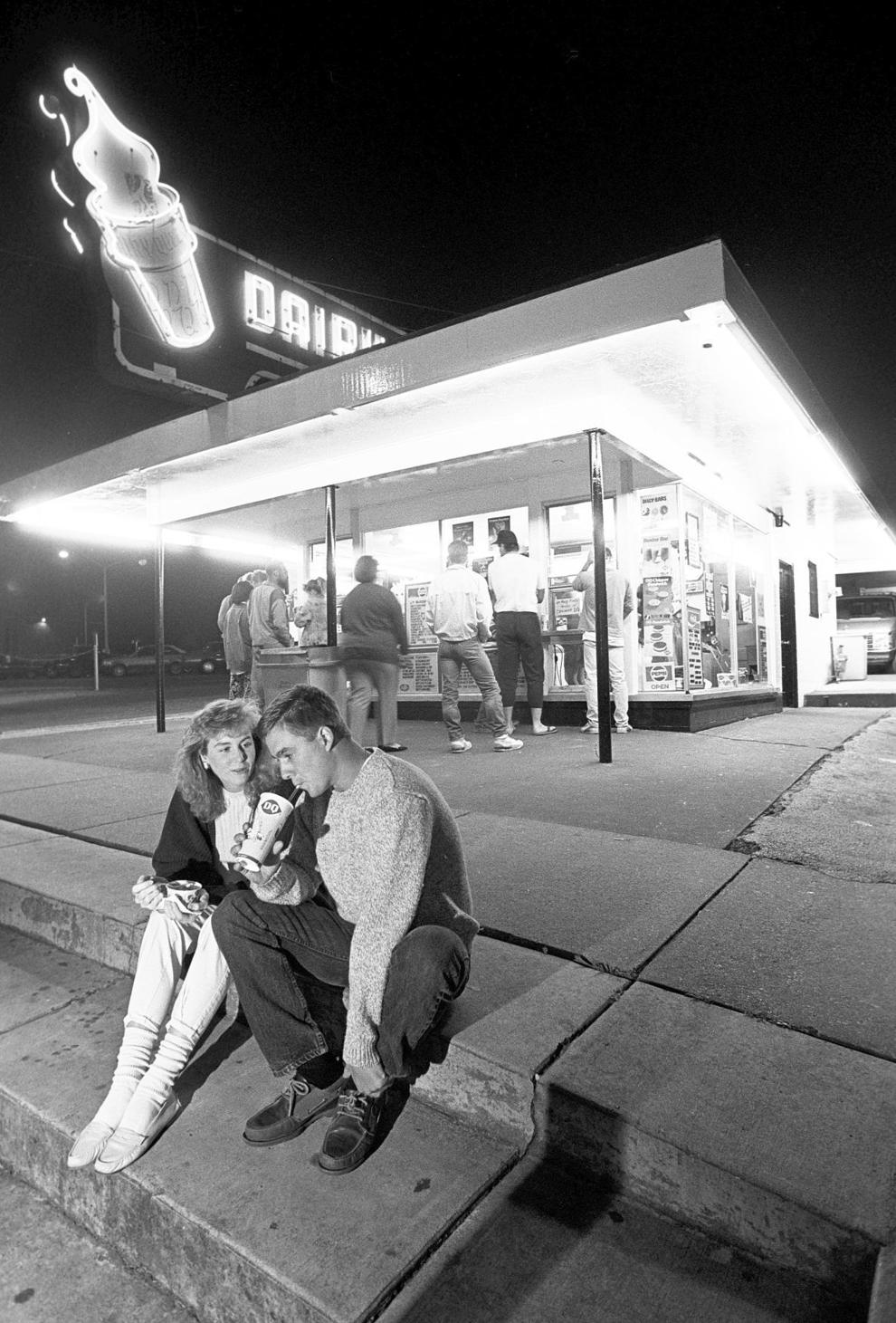 As the keeper of decades of SIUC history, in an era when photography underwent major changes, Buhman faces particular challenges in sorting through his legacy.
Half of his life's work must be moved with trucks and dollies. The other half, since he switched to a digital camera in 2003, can fit on a series of terabyte hard drives, about the size of a lunchbox. Or on the cloud, wherever that is.
Right now, Buhman's office, in Woody Hall, is piled up with old computers and hard drives he's got to examine, to make sure he's not missing any photos from the early days after SIU went digital.
Meanwhile, his film photography, now held at Morris Library, is about ".05 percent" digitized, Buhman said.
That .05 percent is mostly highlights, like the Clinton and Obama visits. But there's plenty more special Carbondale moments hidden in all those negatives, and Buhman plans to find them.
"All the time, I find old photos of old coworkers and friends," Buhman said. "As long as someone knows I have them, I've got to share them."
Over 34 years on the job, Buhman has seen campus from about every imaginable angle.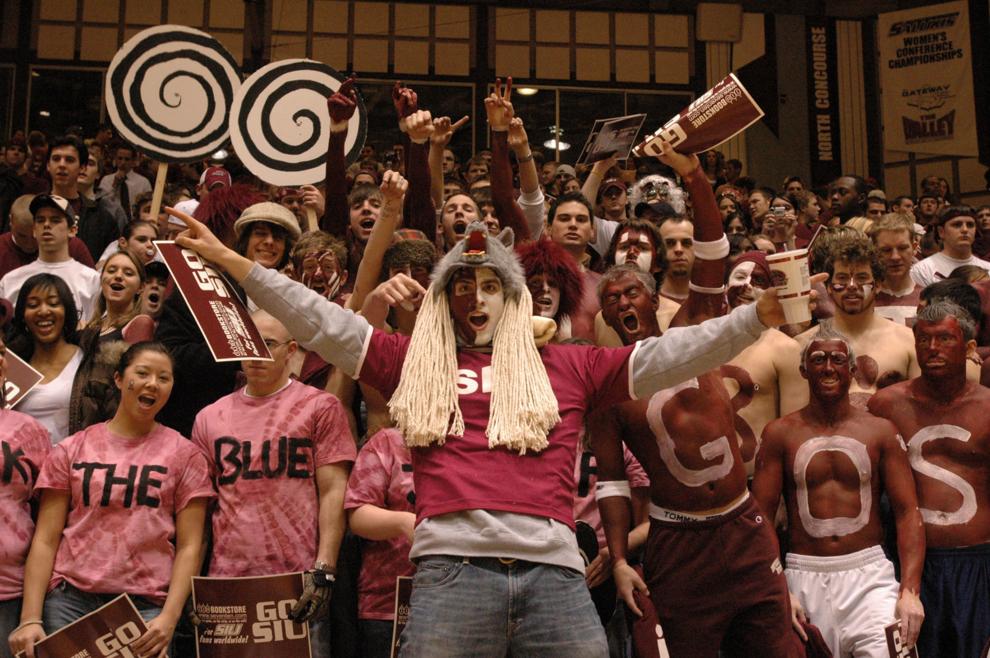 "I fly over it in helicopters, I get down in basements and steam tunnels, I shoot it off rooftops," Buhman said. "I've been locked out on rooftops about three times, where someone closed a door or pulled a chair out."
He was present in times of triumph, like the Sweet Sixteen runs, and in times of turmoil, like the 2011 faculty strike.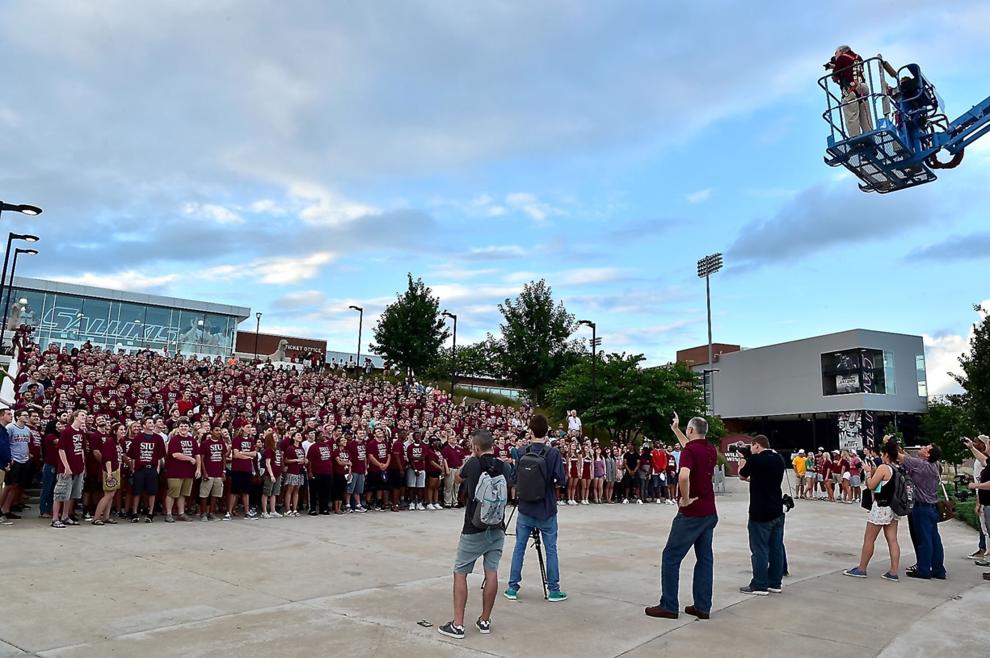 "I said I was there to document what was going on, on both sides," Buhman said. "And nobody ever gave me a problem. I shot the chancellor, and I shot the picketers too."
Buhman photographed his friend Paul Sarvela as he rose through the leadership of SIUC, to become interim chancellor of the university in July of 2014. But few people know that Buhman photographed Sarvela several months later, less than a week before his death.
Sarvela had been diagnosed with a rare cancerous tumor. As he battled the disease, he grew thin, and began to lose his full head of hair and thick beard.
On a Monday in early November, Sarvela visited Buhman at his studio.
"He shaved everything off and we shot a series of photos of him," Buhman said. Sarvela wanted to get people at SIUC used to his new look, as he continued with chemotherapy, and continued in his role as chancellor.
But that Saturday, Sarvela died unexpectedly.
"I had known him for years," Buhman said. "It's a good thing I was lying down when I got the news."
Like so many other moments, the photos are packed away somewhere in Buhman's files.
"I don't think anybody ever saw them, except for me," he said.
Beyond his own photos, Buhman's bequeath to the Morris Library archives includes probably the most significant collection of historical images that SIUC has ever seen, he said. For many years, his office was in charge of receiving, copying and collecting whatever pieces of SIUC history the community brought in.
"We have a set of negatives that goes back to 1869," Buhman said. "There's probably more in that collection that pertains to what went on at this university than anything else they've got."
Now it's all in the hands of SIUC's Special Collections Research Center, which will keep Buhman's scans and his film work — forever.
Buhman has always been a collector, he said, from photos to old LIFE Magazines, to "a couple hundred coffee mugs," that he keeps at home. It's what photographers do, he believes.
He even has a copy of the fateful newspaper advertisement that brought him to Carbondale, framed in his office, and circled in red.
But he's not quite as nostalgic as all that might make him seem.
"I was a little apprehensive when we moved everything, all the slides. Being separated from it all is like losing your child," he said. "But then it was like, duh! What are you gonna do with them? You can't take them home with you."
Photos: Decades of SIU Carbondale history told through Steve Buhman's lens
Obama receives SIU polo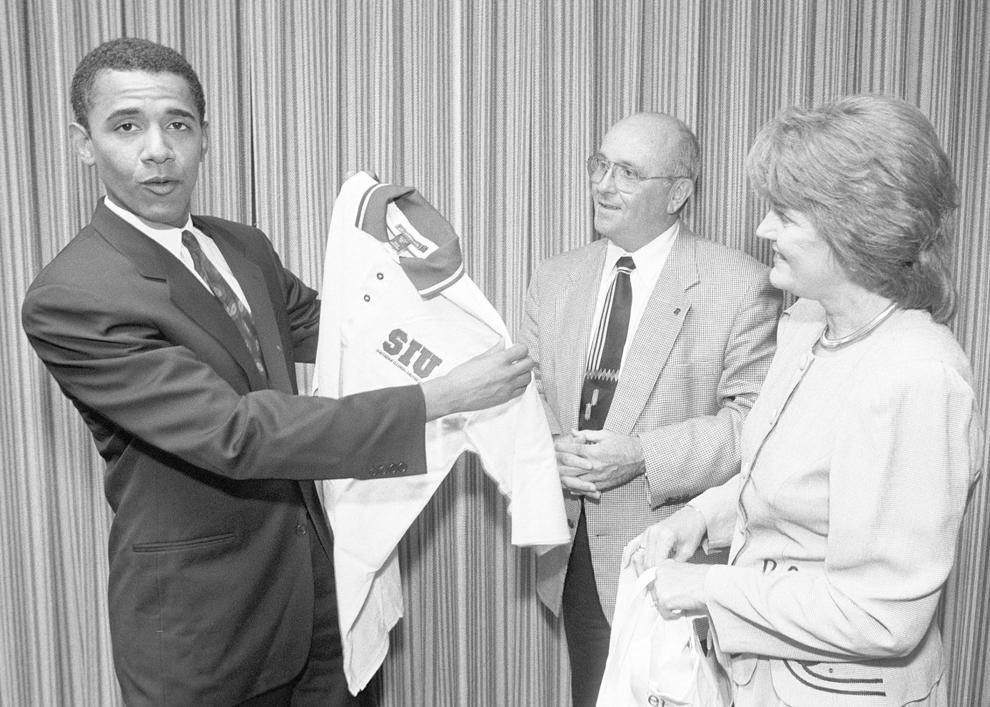 Sun rises over Towers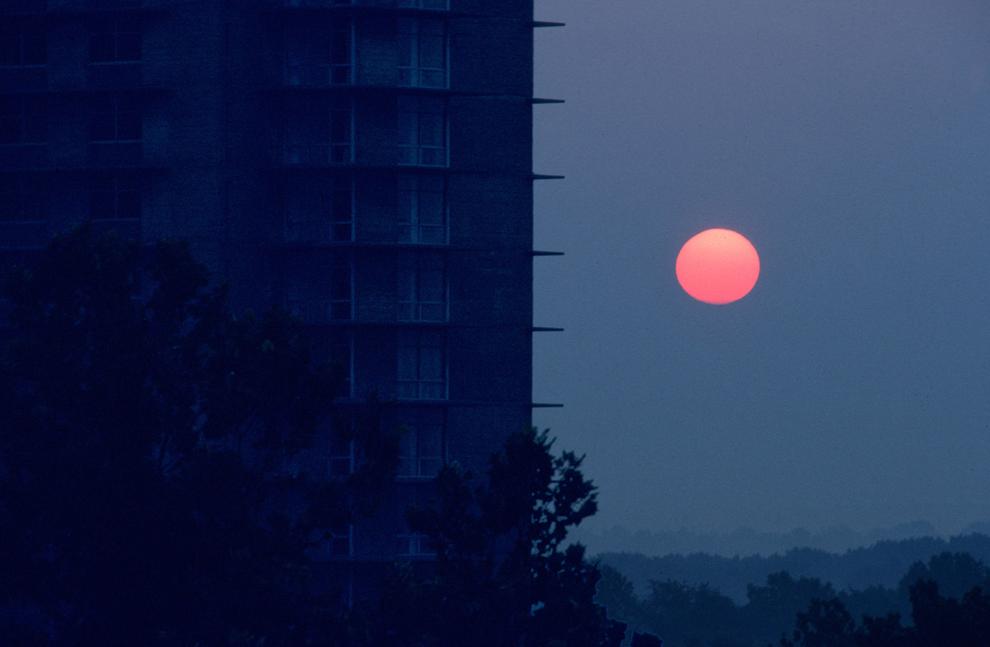 Campus life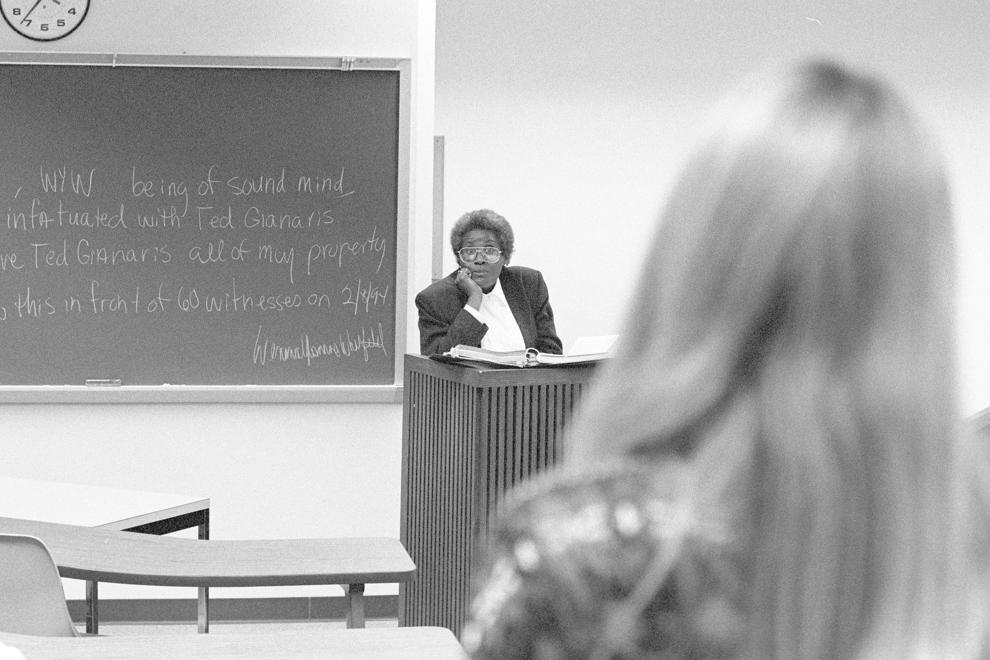 Restored Paul and Virginia fountain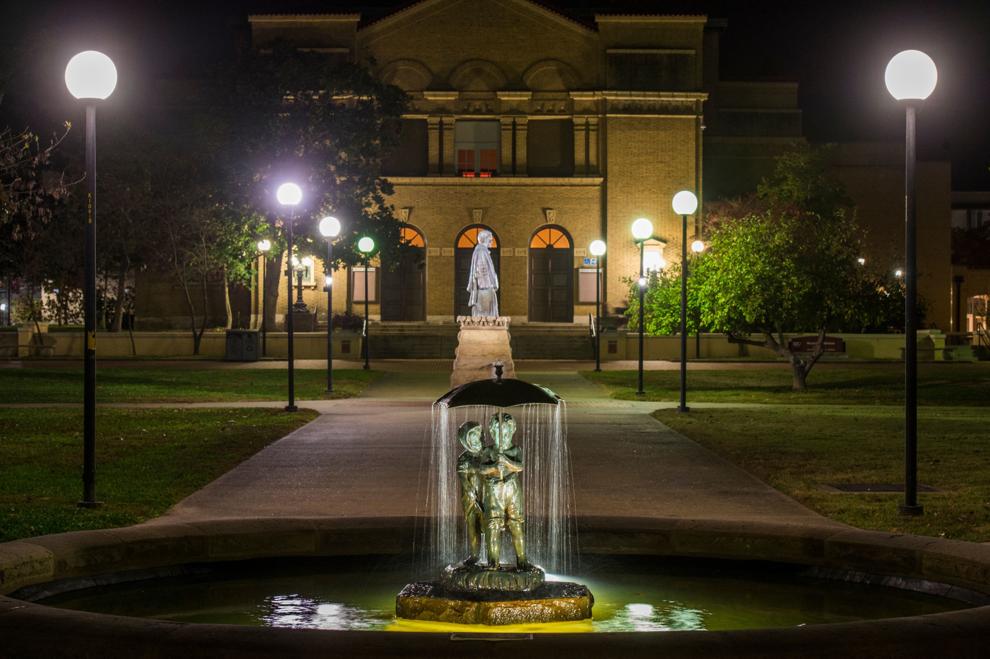 Steve Buhman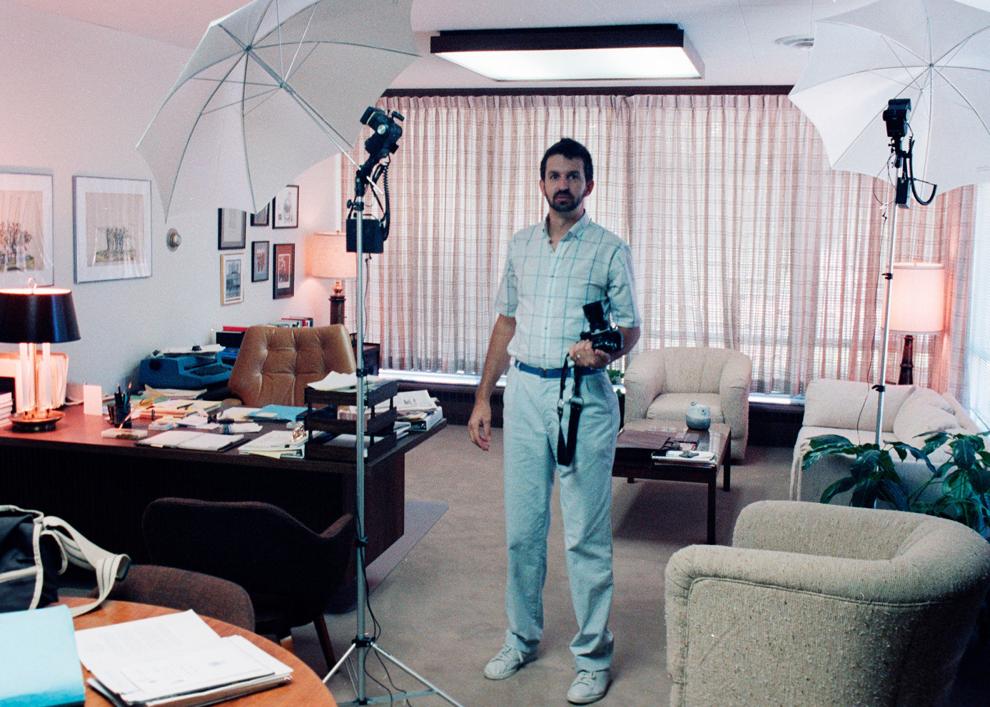 Brown Dawg and Gray Dawg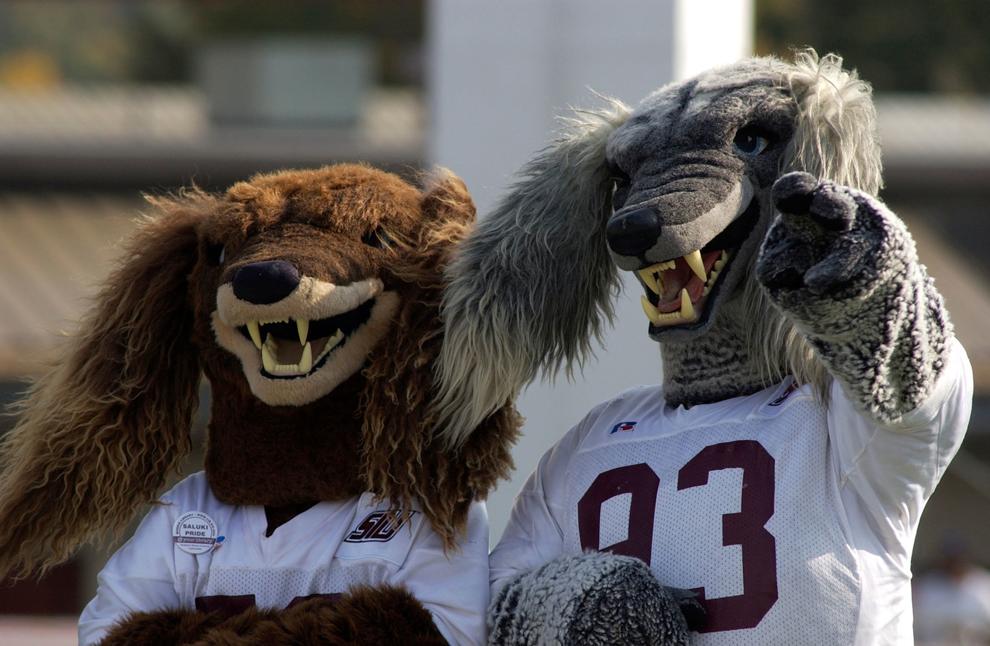 Campus life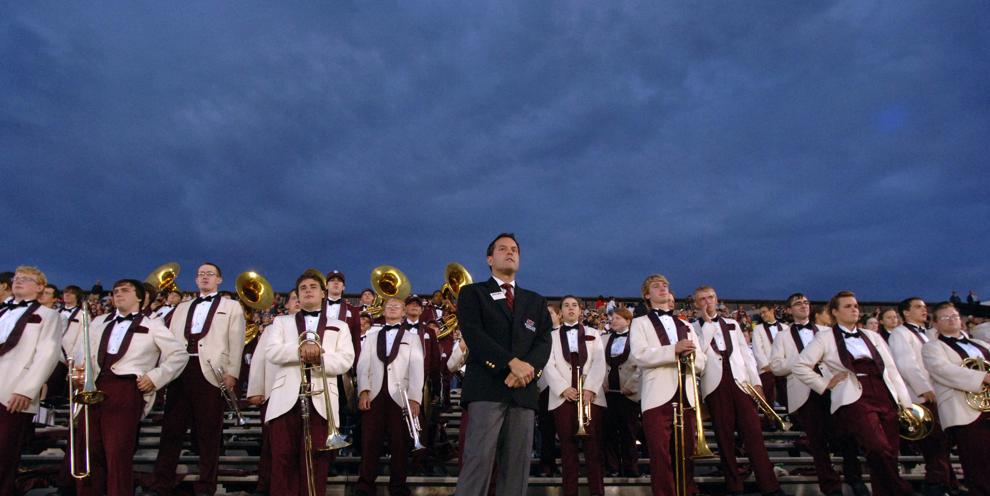 Dairy Queen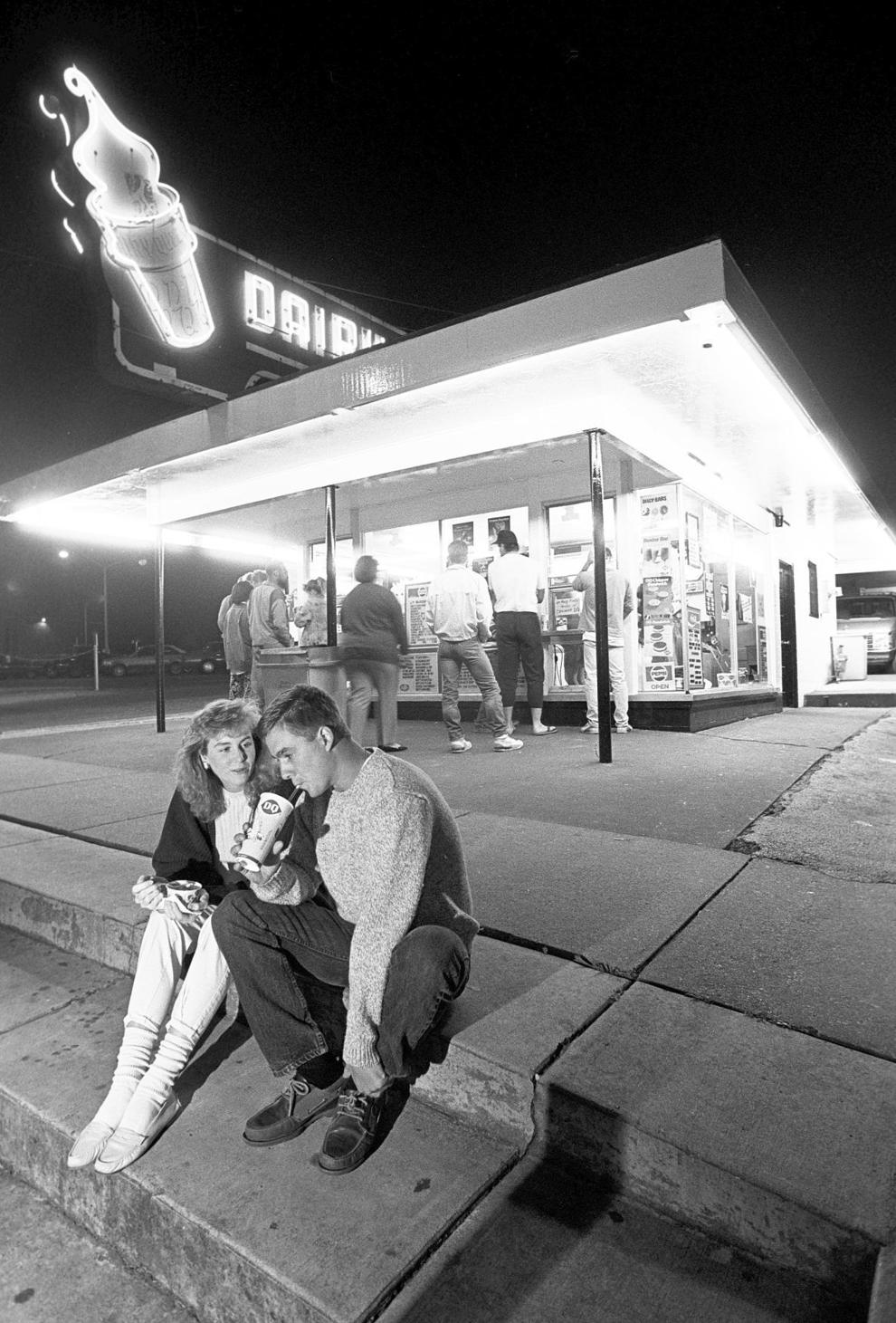 Campus life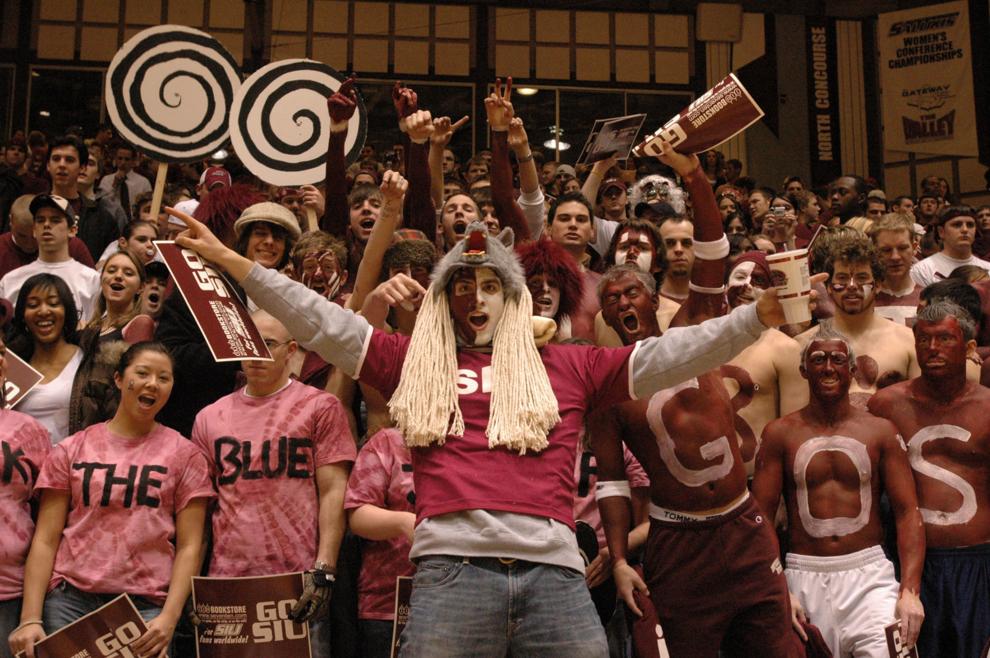 Campus Lake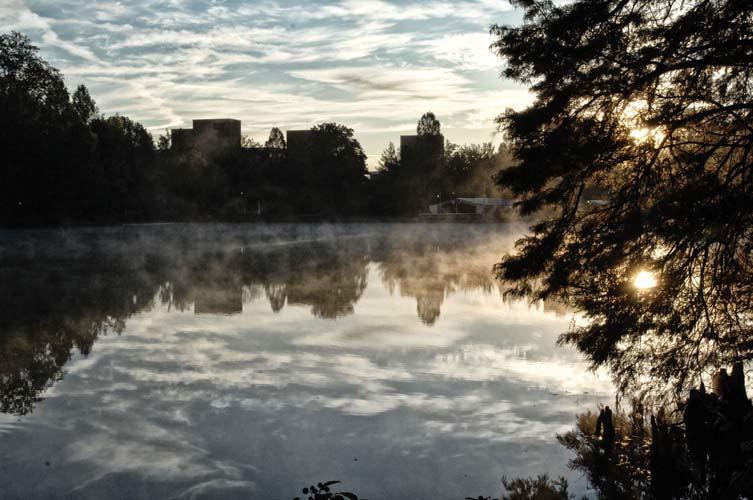 Steve Buhman, Walter Cronkite and Paul Simon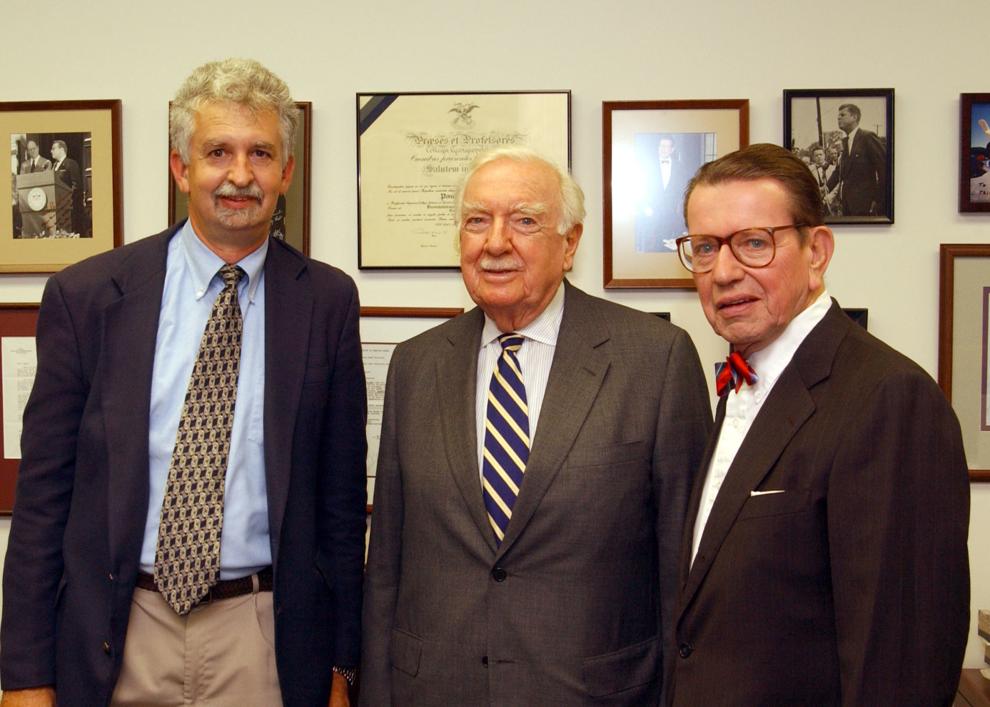 Neil deGrasse Tyson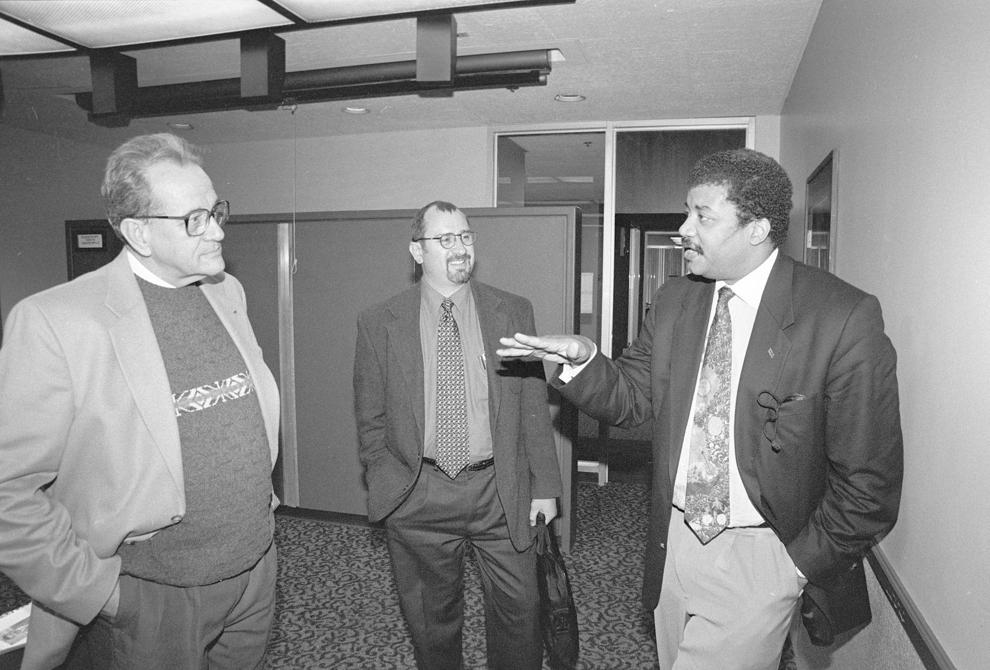 Cardboard Boat Regatta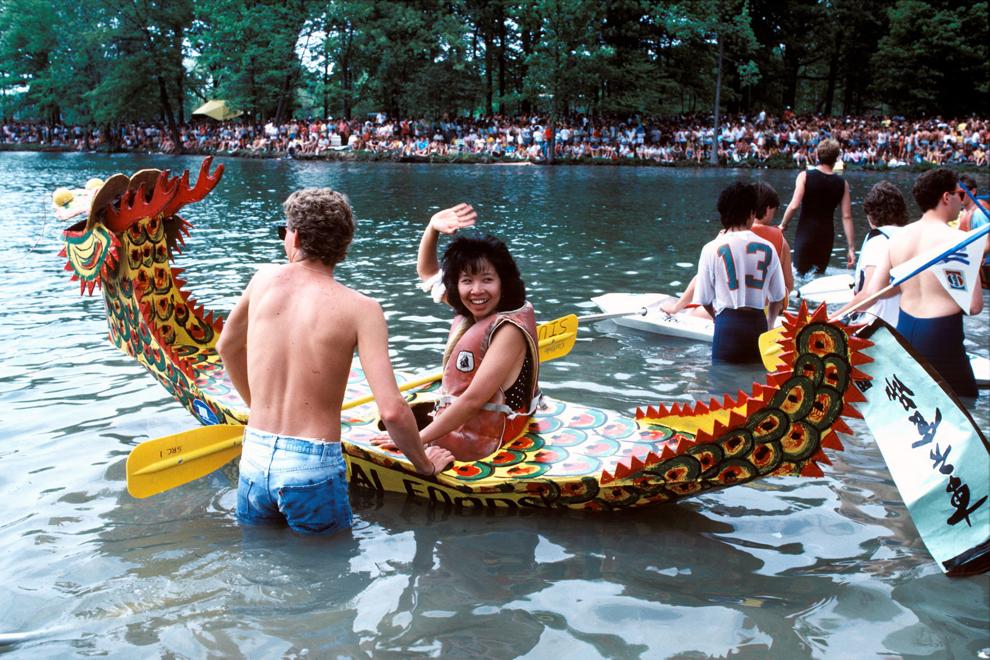 Kent Williams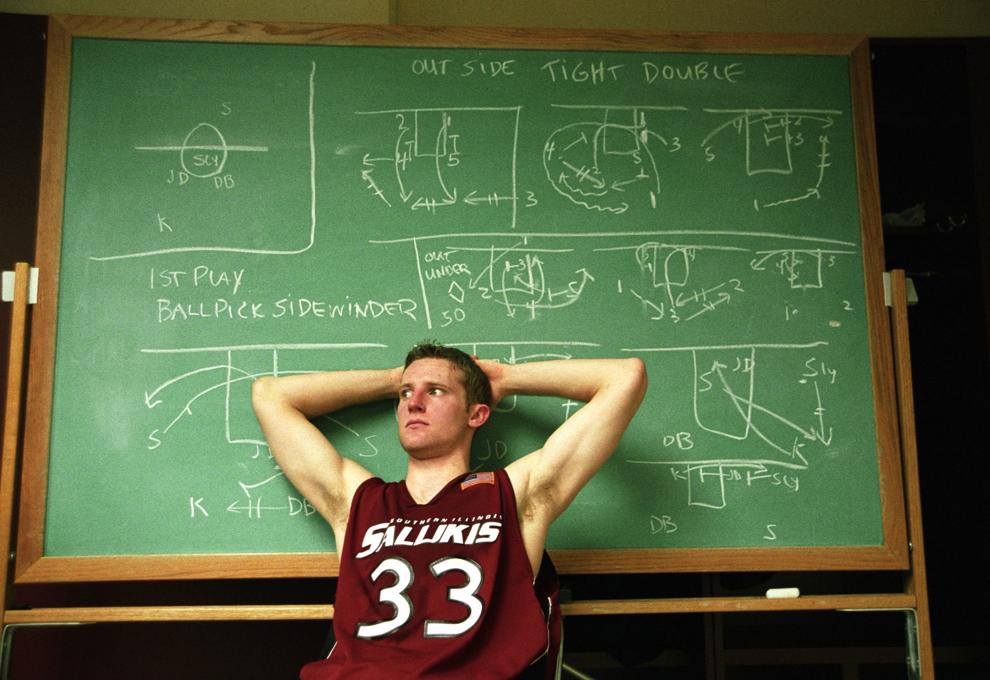 Cindy Scott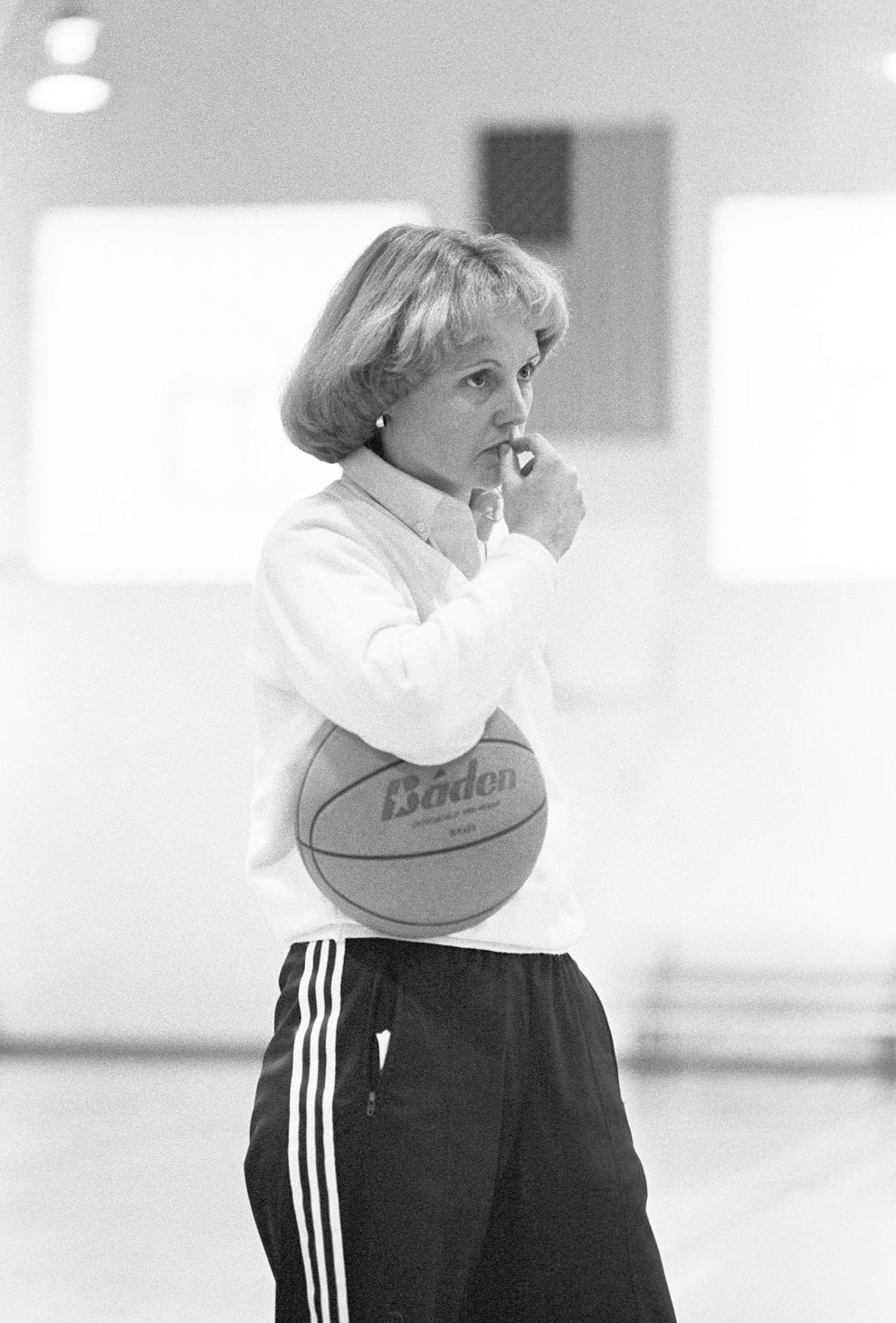 University Press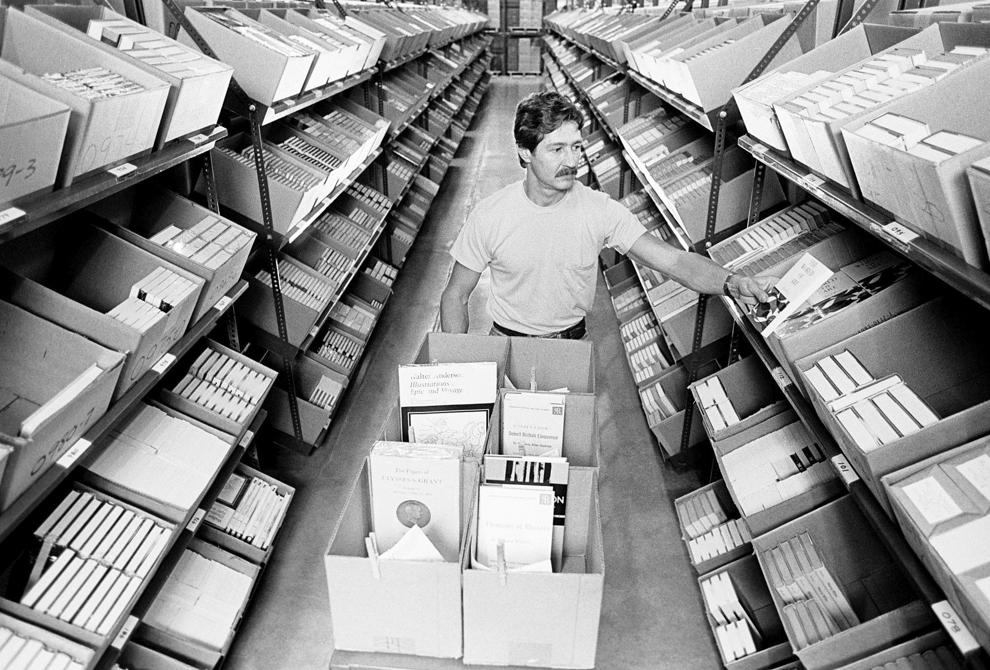 Saluki football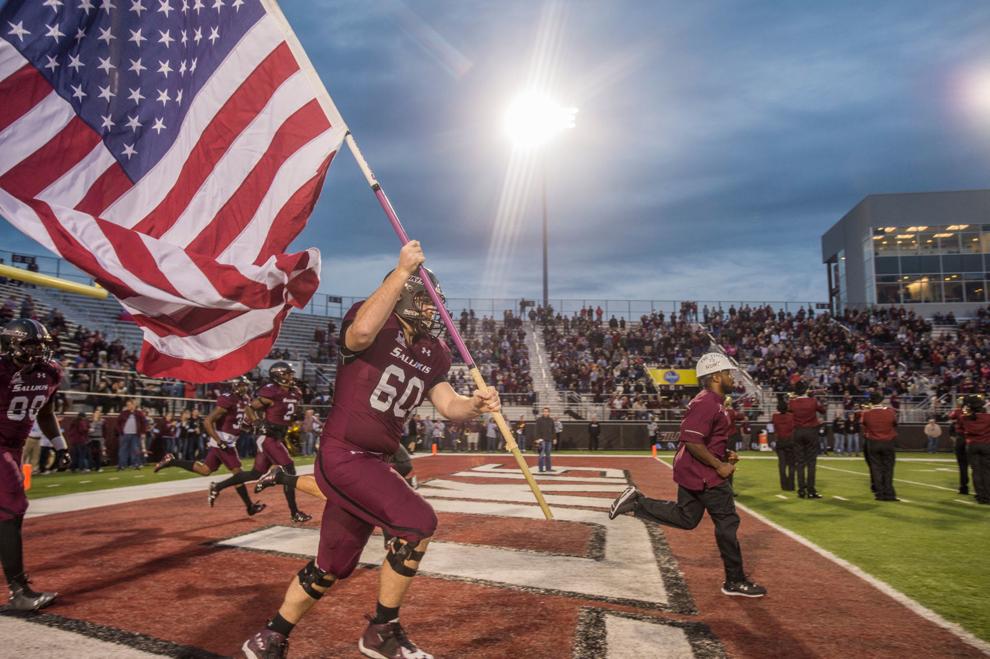 Jim Belushi
International Week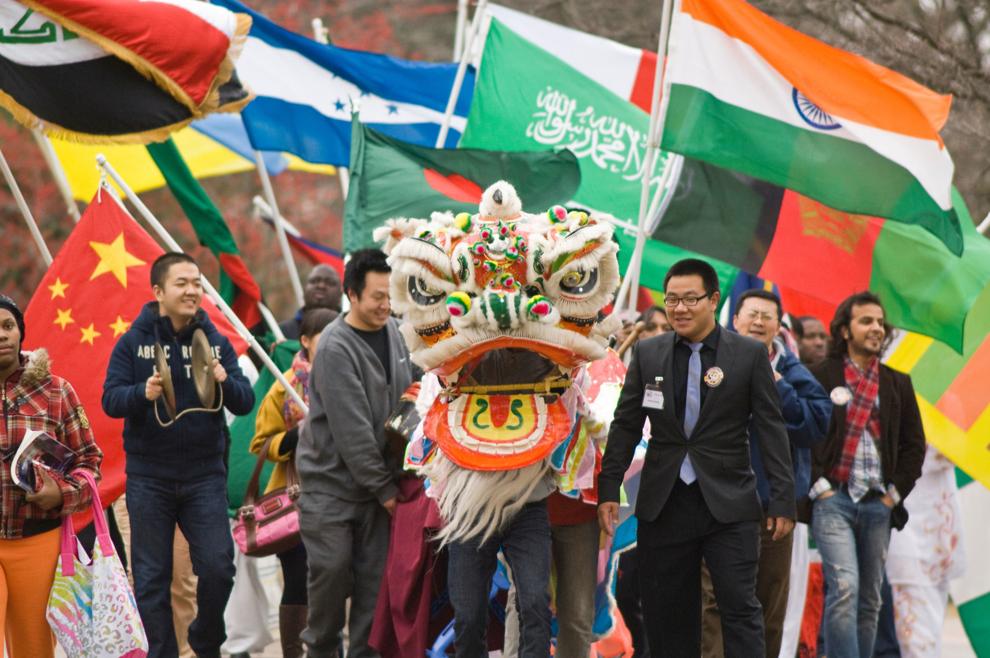 Arena steps