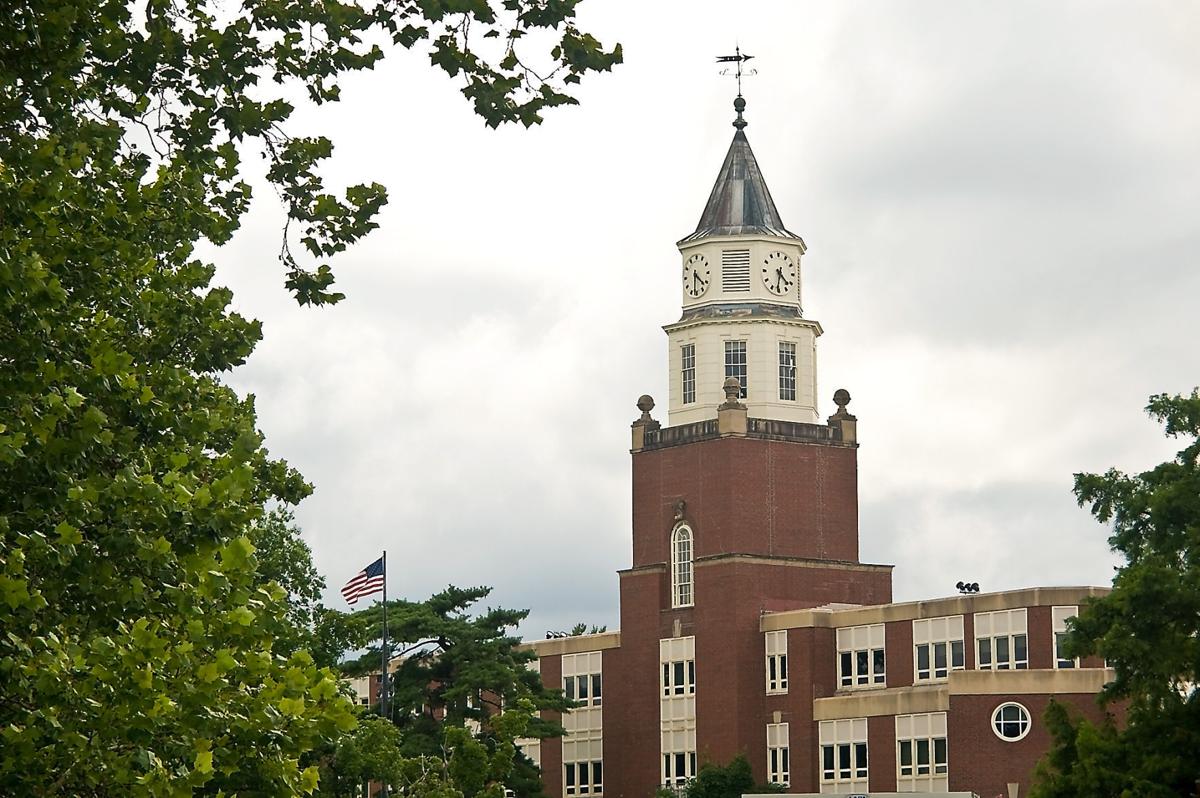 CARBONDALE — Close to 80 people are losing their jobs and possibly dozens more will be affected in the coming weeks on the Southern Illinois University Carbondale campus, according to a memo Interim Chancellor Brad Colwell shared with the campus community Wednesday.
Colwell wrote that provosts, vice chancellors and others have been working diligently to identify $19 million in permanent reductions since late March, plus account for the first of 10 annual payments to reimburse "funds spent this year that we did not receive due to the ongoing state budget impasse."
"We built much of our permanent reduction on vacant positions in order to avoid layoffs, but unfortunately, layoffs and the non-renewal of some contracts are unavoidable," Colwell wrote, in the memo. "Decisions affecting members of our community are deeply painful to all of us. We will do all we can to assist those employees who are affected."
Colwell wrote that the campus anticipates issuing layoff notices to 51 civil service employees. Two nontenure-track faculty were previously given notices of layoff and another 24 nontenure-track faculty members were informed their contracts would not be renewed, the memo further stated. While the nonrenewal of a contract is not technically a layoff, the result is the same for affected employees, most of whom hold those teaching positions full-time, or close to full-time, as their primary job. 
In addition to the 51 civil service workers likely to receive layoff notices, another close to 100 civil service employees also will receive notice that their status with the university may be affected due to the "bumping process," according to the memo.
In response to the newspaper's request for clarification for how the "bumping" process works, SIU Carbondale spokeswoman Rae Goldsmith wrote, in an emailed response, that per the labor contract that covers SIU's civil service workers, individuals with seniority can "bump" into the position of someone with less seniority. Given that, one layoff can lead to several "bumps" along the line, which possibly could lead to a lower salary for an affected employee depending on what position the "bump" lands them in.
Civil service employees provide a broad range of support services to the campus, including in such positions as nurses, accountants, office staff, food service, janitorial and maintenance, to name a few.
In addition, Colwell's Wednesday memo included that the appointments of two administrative professional (AP) staff are not being renewed, and some AP staff are being moved to term appointments.
As it relates to nontenure-track faculty, Colwell wrote, after citing the 26 employees already notified their jobs will not be available next year, "We anticipate that this number may grow as our academic leadership works to balance our budgetary challenges and instructional needs for fall."
According to Bret Seferian, a director of the Illinois Education Association who works with several of SIU's unions, there were about 435 people employed this past academic year as nontenure-track faculty members — a number that represents just shy of half of the total number of faculty members.
It is much more difficult to eliminate the jobs of tenured and tenure-track faculty under the terms of their contract, and Colwell's memo did not mention any layoffs planned for those employees. On the other hand, it is much easier, from a procedural standpoint, to eliminate the positions of nontenure-track faculty, particularly those classified as "term," meaning they have been employed there less than five years.
Each May 1, Seferian explained, the term faculty members receive a letter indicating that renewal of their contract is a "yes" a "no" or a "maybe."
Seferian said that 184 people received the maybe letters this time around, and that 61 were told they would be brought back next year. Goldsmith previously told the newspaper, in response to an inquiry, that those numbers are similar to last year, though she said there were 91 "yes" letters issued. Regardless, Colwell's memo on Wednesday indicated that a number of employees receiving "maybe" letters may transition into more "no" letters in the weeks ahead, and Seferian said that's what many had been expecting even prior to Colwell's memo. 
The uncertainty is hard to deal with, said Shannon Lindsay, a nontenure-track faculty member who teaches technical writing in the School of Information Systems and Applied Technology. 
Lindsay, who just concluded her third year of teaching, said she received a "maybe" letter, but she's not sticking around to find out whether it turns into a "yes" or a "no." Lindsay said she and her partner — he graduated this spring from his master's program — are moving this summer to Portland, Maine, as she has reason to believe a job will not be available for her next year on the Carbondale campus, and believes the prospects are better for them there.
Lindsay, who also serves as president of the nontenure-track faculty association, represented by the IEA, said the notification process for nontenure-track faculty is unhelpful, as most do not know whether they will have a job next semester, in some cases, until just days before the start of the semester. Not knowing what's going to happen to one's position year after year is a "weird position to be in," she said.
And this year, everyone is taking the uncertainty a lot harder than in more stable budget years, she said. That's to be expected in light of the state budget impasse, SIU Carbondale's planned borrowing from SIU Edwardsville's unrestricted funds to stay in the black, and announcements from administrators that tough cuts are on the horizon. 
"Just the panic I've seen this semester is so, so sad," Lindsay said.
In his memo, Colwell further stated that the impact of further cuts on graduate assistantships is not known at this point, as course needs are still being identified, though he noted there already was a significant reduction this fiscal year. He wrote that it is anticipated that a number of other positions across campus will become vacant through attrition, in addition to the approximately 158 vacant positions that account for a $10 million salary sweep that allowed the campus to meet roughly half of its budget reduction obligation and minimize the impact on existing employees.
The $19 million in cuts from state-supported operations the Carbondale campus was directed to identify by this summer followed a $21 million cut made earlier this fiscal year. 
Colwell wrote the cuts may also mean a loss of about 200 undergraduate student worker positions next year.
"Overall, we will be a different university with the loss of these colleagues and positions, but I remain confident that we can continue to fulfill our mission on behalf of our students," Colwell wrote.
618-351-5079
On Twitter: @MollyParkerSI ​