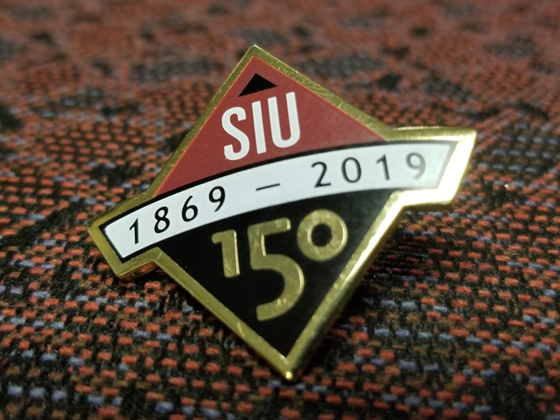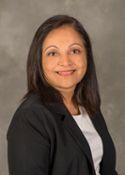 Just last year, SIU Carbondale was classified as one of 10 "hidden gem" public universities in the U.S., by the College Gazette, for "consistently demonstrating excellence in their curriculum as well as in student opportunities." The National Science Foundation ranks SIU Carbondale as one of fewer than 300 "High Research Activity" universities in the country, in terms of research expenditures.
This prestigious classification, marked by significant research activity, expenditure and resource allocation, places SIU Carbondale in the top 5% of all schools nationwide identified by the Carnegie Foundation for the Advancement of Teaching.
As we celebrate 150 years of SIU Carbondale's history, we pause to reflect on our tradition, pride, and promise: our past, present and future. This sesquicentennial year marks a special moment in our history allowing us to assess what we have accomplished and envision how to position ourselves for the next 150 years.
Here are 10 points of Saluki pride.
Did you know?
• SIUC is ranked in the top 4% of universities worldwide by the Center for World University Rankings. The center ranks the top 2,000 institutions out of 20,000 institutions based on quality of education and faculty, alumni employment and research performance. We rank globally in the top 1,000 of 20,000 institutions, coming in at 773 globally and 185 nationally. The only Illinois public institutions above us are University of Illinois Urbana-Champaign and University of Illinois-Chicago.
• We are ranked in the top 20% of U.S. four-year universities by the Wall Street Journal and Times Higher Education.
• We are one of just 105 universities in the nation to have both a School of Law and a School of Medicine.
• We were named by Forbes Magazine as one of the nation's 50 most entrepreneurial research universities.
• We are ranked No. 3 in Illinois and No. 198 nationally by the National Science Foundation among public universities for research expenditures. SIUC faculty and staff generated more than $55 million in grants and contracts, this past year.
• We are one of just four Illinois institutions in the state invited to be a member of the prestigious Association of Research Libraries that lists 115 members (the others are Northwestern and the U of Illinois institutions).
• With more than 250,000 graduates located throughout the world, we are ranked No. 41 out of 4,000 universities and colleges for the number of alumni we have produced.
• We are known nationally for our service to veterans, our reputation as a "green" campus, and our work with students with disabilities. This past Spring, we celebrated the 50th anniversary of the founding of Special Olympics at Touch of Nature – where it all started.
• Our Flying Salukis have placed in the top three in the National Intercollegiate Flying Association competition for the past nine years and have competed in the event for 50 of the last 51 years.
• We award more than $215 million dollars in financial aid and scholarships annually to SIUC students. Financial help is awarded to nearly 80 percent of our students.
Do join us in celebrating our 150th anniversary and share our points of Saluki pride with those you meet.
Meera Komarraju is the interim provost and vice chancellor for academic affairs at Southern Illinois University Carbondale.
Be the first to know
Get local news delivered to your inbox!