CARBONDALE — An investigation at The Ohio State University has named Ted Grace, who is now the director of the Student Health Center at Southern Illinois University Carbondale, as one of many former OSU administrators who may not have acted quickly or strongly enough to protect students from a sexually abusive doctor.
Richard Strauss was a physician at Ohio State from 1978 to 1998, treating student-athletes as a team doctor for multiple sports, and seeing other student-patients at OSU's Student Health Center and its Men's Clinic.
During his career, Strauss sexually abused at least 177 male students, with acts ranging from ogling, to performing unnecessary genital and rectal examinations, to fondling patients' genitals during examination, according to the law firm Perkins Coie, which completed a yearlong investigation into Strauss' actions on the university's behalf.
The firm's 232-page report, released May 15, draws on hundreds of interviews with victims and former university employees, to describe a pattern of predation begun almost immediately upon Strauss' hire at Ohio State.
It also describes repeated failure, by coaches, athletic directors, fellow doctors and OSU administrators, to take any meaningful action to investigate or stop Strauss.
Among those named is Grace, a physician who oversaw Strauss as OSU's director of Student Health beginning in August 1992.
In January 1996, Grace suspended Strauss from Student Health Services and began the investigation that ultimately removed him, after a student said Strauss fondled him to erection and ejaculation during a sexually transmitted disease examination.
However, the Perkins Coie report shows Grace did not act on one prior complaint about Strauss, and made multiple false statements to the victim in a second complaint, preserving the abusive doctor's reputation and his access to students.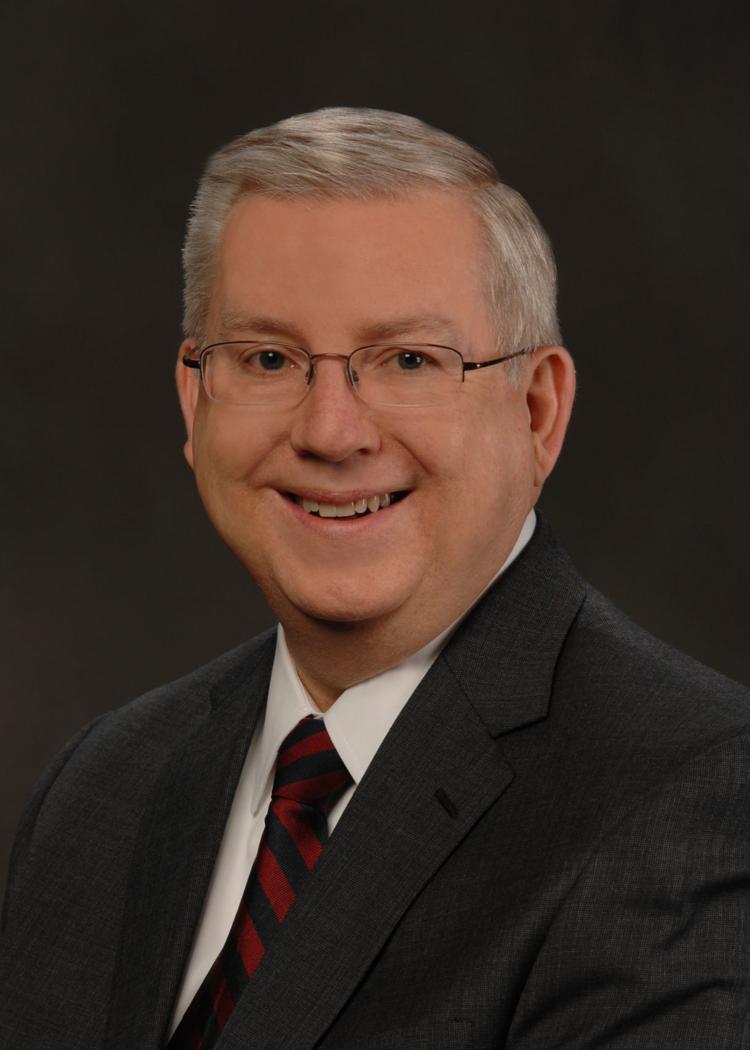 Even before Grace moved from San Diego State University to the Ohio State job, he was "suspicious" of Strauss, he told Perkins Coie investigators, having heard "rumors that Strauss engaged in 'inappropriate sexual touching of athletes,'" at OSU.
Yet Grace still allowed Strauss to volunteer at the OSU Men's Clinic and then to receive an official part-time appointment there, beginning July 1, 1994.
The first complaint that Grace is known to have received about Strauss came in December 1994, when a student who requested a test for genital warts claimed Strauss examined him in an extensive and inappropriate manner, the Perkins Coie report says.
Just a few days after that complaint, investigators write, Grace learned of another disturbing accusation.
Stephen Snyder-Hill, who has publicly identified himself as "Student B" in the Perkins Coie report, went to see Strauss about a lump on his chest and received unneeded testicular and digital-penetration rectal exams.
Strauss also asked Snyder-Hill about his sexual orientation and desires, and had an erection during the exam that he pressed against Snyder-Hill, the Perkins Coie report describes.
Snyder-Hill complained to Student Health Services the next day, then met with Grace, Strauss and Louise Douce, OSU's director of counseling, in mid-January.
Grace's notes on the meeting, cited in the Perkins Coie report, indicate Snyder-Hill gave a "very believable report" that Strauss had "come on to him."
Yet the meeting left Snyder-Hill feeling "powerless," he told The Southern.
"He (Strauss) was shouting at me, saying I was trying to ruin his reputation," Snyder-Hill told The Southern. "At the end of the meeting, Douce told me I was confused and mistaken."
Grace, meanwhile, never offered Snyder-Hill any kind of formal grievance procedure or appeal process. To Snyder-Hill, it was clear Grace believed, as he'd said in a prior phone conversation, that Strauss was just doing his job.
"I thought my options ended there, since Grace was the boss," Snyder-Hill said. "I thought that was it."
After the meeting, Snyder-Hill called Grace and told him he was willing to drop his complaint if several conditions were met.
"I told him that, since they didn't believe me, the only way I would feel any kind of resolution was if they promised me this hadn't happened in the past, and wouldn't happen again," Snyder-Hill explained.
He demanded Grace's guarantee that his was the first complaint against Strauss, and asked that Grace keep his complaint on file, to share if another complaint were ever brought against Strauss.
He also asked that the Men's Clinic modify its patient intake documents to let students request an exam not include certain body parts or request a chaperone be present.
Grace addressed all these requests in a follow-up letter, assuring Snyder-Hill that Student Health had never received a complaint about Strauss before, describing where his patient comment would be stored, and thanking him for helpful suggestions to create a chaperone option for Men's Clinic handouts.
Nowhere did Grace mention the complaint of an inappropriately extensive genital exam, made shortly before Snyder-Hill's appointment with Strauss.
"I pretty much suspected at the time that there was a good chance this wasn't the first time," Snyder-Hill said. But with Grace's assurances, he agreed to drop the issue.
Now that the Perkins Coie report is out, Snyder-Hill calls Grace's letter the "lynchpin" in proving he was negligent for failing to discipline Strauss quicker.
"He lied to me about someone that came in three days before me," Snyder-Hill said. "To find that out 24 years later, I can't tell you what that feels like."
Grace had a preliminary conversation with a Perkins Coie investigator in May 2018, but refused to participate in a formal interview unless Ohio State University indemnified his legal fees, a concession prohibited by state law.
"Consequently, we were unable to interview Grace about the factual discrepancies contained in his letter" to Snyder-Hill, investigators wrote, leaving many questions unanswered.
For example, when investigators reviewed a 1996 letter Grace sent to superiors, they found the same chaperone option he claimed was implemented in response to Snyder-Hill's complaint was also cited as the response to the prior inappropriate exam complaint against Strauss.
Snyder-Hill isn't sure whether the duplication is a factual mistake, or another misstatement made to placate a victim seeking change.
"You like to think that you're making an impact," he said. "If he was lying to me and made me think it was my idea, that's obviously even worse."
Investigators were also left with questions about Grace's efforts to supervise Strauss, they write in the Perkins-Coie report.
Around the time of Snyder-Hill's complaint, Grace assigned OSU Student Health staff to chaperone Strauss during genital exams, he told Perkins Coie.
One OSU care technician who filled that role told investigators that Grace said at the time if Strauss received "one more patient complaint" about his exams, he would lose his job at Student Health.
But the chaperone requirement proved ineffective, as Strauss disobeyed its rules with no apparent oversight.
"The chaperone requirement was mandatory but 'self-enforcing' in the sense that Strauss was supposed to call for a chaperone every time he was going to conduct a genital examination," investigators found. "In practice, Strauss would get impatient and upset about the chaperoning requirement because he disliked having to wait ... to begin his examination."
Eventually, Strauss stopped calling for a chaperone before exams, the care technician told investigators. And Grace never checked in on Strauss' compliance.
"It is unclear why Grace believed that a 'self-enforcing' chaperoning requirement was an appropriate solution for Strauss, given that virtually every examination in the Men's Clinic was likely to require a genital examination," investigators wrote.
What is clear, they went on, is that no chaperone was present on Jan. 5, 1996, when a third student, identified as Student C in the Perkins Coie report, was molested in the Men's Clinic.
"I absolutely owe that student the biggest debt of gratitude because he went berserk," Snyder-Hill said. "At that point, you couldn't cover it up."
The student's complaints quickly led to Strauss' removal from Student Health, with Grace writing to colleagues in OSU's Office of Student Affairs that he could "never trust this physician again."
In his defense, Strauss cited his 1995 OSU performance evaluation.
Signed by Grace, the evaluation gave him nothing lower than "Exceptional" or "Excellent" ratings, despite the two complaints lodged against him that year, including Snyder-Hill's.
The omission of the complaints, Grace later explained, was for legal reasons.
"We would never mention a serious allegation against a physician on their evaluation form, which is a permanent part of their personnel record," he wrote.
Grace could not be reached via phone or email to comment for this story.
A new chapter
Grace moved from OSU to SIU Carbondale in 2008, before he had ever been publicly connected to allegations about Strauss.
He came to Carbondale as a highly-qualified and respected candidate.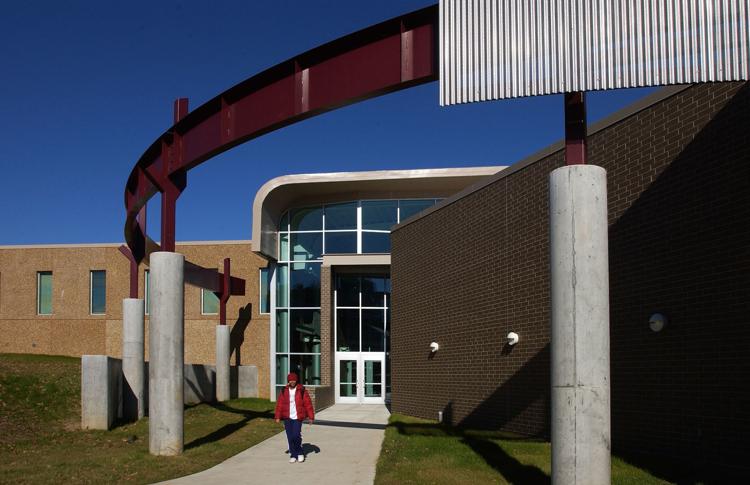 "Dr. Grace received the highest ranking of all of the candidates by those who were involved in the interview process and submitted evaluations. He also was the only candidate who had experience as a director of a student health center and he was very articulate in expressing a creative vision for the center," said then-Vice Chancellor for Student Affairs Larry Dietz in an announcement of Grace's hire.
Since then, Grace's work has been "nothing but positive," said SIU Carbondale Chancellor John Dunn.
Dunn had not yet reviewed the Perkins Coie report when he spoke to The Southern, Friday, but said he intended to.
Dunn did discuss the OSU case "generally," in a recent meeting with Grace, he said, but they focused on conditions at SIUC.
"The primary concern we have is to make sure that we don't have any issues similar to what happened at Ohio State on our campus," Dunn said. "I was pleased with that response."
They did not discuss incident reporting, Dunn said, because he felt no need to, given Grace's strong job performance.
Though he hasn't yet reviewed the report, Dunn emphasized that Grace has not been charged with any wrongdoing, either by Ohio State University or law enforcement.
"Our concern is making sure our students are not mistreated and all employees know they have a responsibility to report such things," he said. "It's easy to look backward and construct what could have or should have, but I have a responsibility to make decisions based on the present and what's going on here, and I found that to be satisfactory."
Since Snyder-Hill found out that Grace was working at SIU Carbondale in a similar position to the one he held at OSU, he has been "hellbent on getting his name out," he told The Southern, emailing the Perkins Coie report to top SIUC administrators and commenting on the university's Facebook page.
"If Grace is held accountable that's going to be one of my huge wins, personally," he told The Southern. "I feel that Grace betrayed me."
Beyond his testimony in the Perkins Coie report, Snyder-Hill is the lead plaintiff in a lawsuit against OSU, representing at least 39 former students who were sexually abused by Strauss.
Despite being expelled from Student Health Services, Strauss maintained his status as a tenured professor at OSU until his voluntary retirement in 1998, upon which he was awarded emeritus status.
He died by suicide in 2005. His family has repeatedly expressed remorse for his actions.