CARBONDALE — Documents obtained from Murray State University challenge former Southern Illinois University President Randy Dunn's claim that he did nothing to "fast-track" the hiring of the son of a former SIU trustee while president of MSU.
The documents, obtained by The Southern via the Kentucky Open Records Act, show Dunn signed a hiring process exemption, also known as a search waiver, to hire Tyson Manering — son of former SIU Trustee Donna Manering — as an international recruiter at MSU.
The exemption allowed Murray State to hire Tyson Manering outside of its standard search and hiring protocols. Generally, filling a position like Manering's would have required forming a search committee to vet applicants, interview top candidates, and collectively make a hire, MSU policy indicates.
In this case, Manering was selected directly, via the exemption, 12 days before the international recruiter job was ever publicly posted, and more than two weeks before he submitted his online job application, records show.
Dunn first faced scrutiny over Tyson Manering's hire in February of 2014, in the broader context of questions about the integrity of the presidential search that brought him to SIU.
Manering's mother, former SIU Trustee Donna Manering, was the chairwoman of the Presidential Search Advisory Committee that picked Dunn for SIU.
Reporting by The Southern indicated she had contacted Dunn in his time at Murray State about a job opening in international recruitment, her son's area of interest.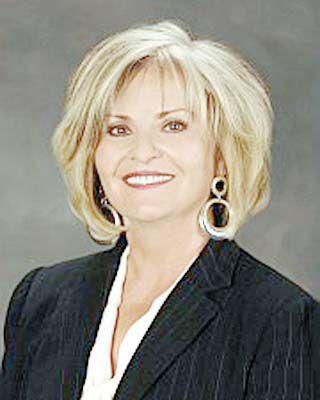 At the time, Dunn said his response was to refer Tyson Manering to Luis Canales, then-director of the MSU Institute For International Studies.
"The reason why I referred him was that I recognized the need for an international recruiter," Dunn said. "His background with speaking Arabic was something we didn't have at the university."
From there, Dunn did not influence Tyson Manering's hire, he claimed.
"What's implied in the question is that I fast-tracked this guy and that's not the case," Dunn said in 2014. "I referred him to Luis and said they needed to have a conversation and see where that goes."
However, an email from Dunn's chief of staff at MSU, Joshua Jacobs, indicates Dunn's office, not Canales, created Manering's position within the Institute for International Studies, and simultaneously handpicked Manering to fill it.
"Please find attached a job description, resume and memo asking for exemption of the university hiring process. I would like for Tyson to start December 1 and would appreciate any assistance you can give to make that a possibility," Jacobs wrote to Canales and the leaders of MSU's Human Resources and Equal Opportunity offices, on Nov. 18, 2011.
By Dec. 2, those offices had both approved the hire, as had Canales, the MSU budget office, and Vice President of Academic Affairs Bonnie Higginson, documents show.
Manering applied for the job two days later, on Dec. 4, 2011, his records indicate.
When contacted, Manering provided a much different timeline for his hire, making no mention of Dunn nor his mother.
"I learned of an opening at Murray State in 2011 through an online search," he indicated in an email to The Southern. "A month or two following my application submission, I was called in for an interview in which staff and university administrators presided over a series of intense questions concerning my qualifications and background. Several weeks following the interview, I was contacted to find out if I would like to accept the position."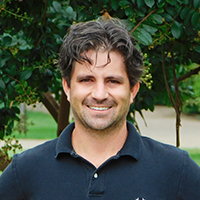 Manering declined requests for a phone interview to clarify the factual discrepancies between his account and his hiring documents obtained from Murray State.
"That is the information I recall. I'm sorry. I don't have anything to add," he wrote.
Currently, Murray State does not have a formal process governing the use of search waivers, though the president may approve them for faculty and staff, said MSU Director of Communications Shawn Touney.
Former MSU Human Resources Director Tom Hoffacker did not recall the specifics of Manering's hire via search waiver, which he approved, but assured it was not improper.
"I'm sure it was fine. There was nothing alarming with that hire, or any others we made," said Hoffacker, who is now the human resources officer at the University of Maryland. "We followed a lot of policies, and the Office of Equal Opportunity was involved."
You have free articles remaining.
Hoffacker could not remember if he was responsible for signing off on all hires as MSU's Director of Human Resources, or only some, he said.
Echoes of the past
As president of Southern Illinois University from 2014 to 2018, Randy Dunn was found responsible for several improper hires, most of them involving search waivers.
In 2017, Dunn signed his own inappropriate search waiver to hire Brad Colwell, a former colleague on the SIU Carbondale faculty with whom he ran an educational consulting business, to a $230,000-per-year position in the SIU System Office, the Illinois Office of Executive Inspector General found.
A follow-up investigation by The Southern found Dunn used similar tactics to hire Mark Kolaz, a former colleague at the Illinois State Board of Education, to a series of year-long appointments in SIU's Office of Governmental and Public Affairs, from January 2015 to January 2019.
Dunn resigned as SIU president in July 2018, amid controversy over his behind-the-scenes support for legislation to split the Carbondale and Edwardsville campuses.
He raised objections to many of the OEIG's findings against him in a letter to the Illinois Executive Ethics Commission last month, in which he claimed several scrutinized hires did not violate SIU policy or common practice.
The university added new levels of scrutiny to search waiver use and provided training on hiring rules to each of its campuses, in response to the OEIG findings against Dunn.
Unanswered questions
When Donna Manering was named the chair of SIU's Presidential Search Advisory Committee in 2013, she informed then-board Chairman Randal Thomas that she knew Dunn, but assured she would not give his candidacy preferential treatment.
She did not make the same disclosure to the 23-person search committee she led, she told The Southern in 2014.
Three other top candidates besides Dunn, she explained, had local connections and were acquainted with members of the committee or the board.
Making such a disclosure specifically about Dunn, Manering worried, might influence the selection process.
At the time, Thomas expressed no objection to the approach.
"People know people, and Illinois is not that big of a place when you're involved in state government," he said, noting that Dunn was recommended as a potential candidate by three people on the search committee, none of them Donna Manering.
"We believed in the process and other people on the committee knew Dr. Dunn," Thomas said. "We conducted a valid search; there's no way one person could have influenced that whole process."
Carolin Harvey, who represented Civil Service Employees on the committee, agrees that the search process was fair.
"The committee functions independently. I don't think anyone would have tried to push forth a candidate above everybody else," Harvey told The Southern in late May.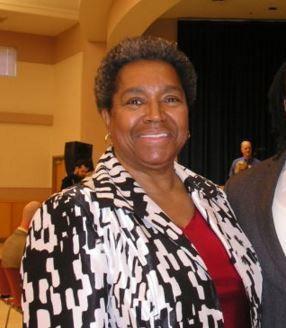 Dunn was one of five candidates that Manering, Harvey and the committee referred to the board. He was then selected unanimously, with Manering among the "yes" votes.
Neither Manering nor Thomas returned calls requesting comment for this story, leaving questions unanswered about whether Manering was aware of Dunn's full actions on her son's behalf, and whether she made a complete disclosure to Thomas of her relationship to Dunn.
Former trustee Shirley Portwood, who was on the board when Dunn was hired, could not be reached for this story, and former trustee Joel Sambursky declined comment.
Joshua Jacobs, who orchestrated Tyson Manering's hire as Randy Dunn's chief of staff at Murray State, is now vice president for advancement and alumni relations at Central Methodist University. He did not reply to multiple requests for comment, via phone and email.
Canales, who is now the director of the Office of International Studies and Programs at Illinois State University, declined to be interviewed for this story, saying he "was not interested," in discussing his time at Murray State.
Sabrina Hooper, formerly the director of Murray State's Office of Equal Opportunity, and now the deputy director for the Tennessee Human Rights Commission, did not return multiple requests for comment. Randy Dunn did not return a call seeking comment.