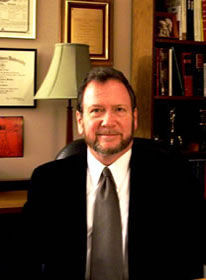 SPRINGFIELD — Gov. Bruce Rauner on Monday appointed Tom Britton, a retired Southern Illinois University Carbondale vice-chancellor, to SIU's Board of Trustees, according to a news release from the governor's office.
"Tom has dedicated his life to public higher education and Southern Illinois University," Rauner said in the release. "His connection to university staff, students and alumni, along with his proven track record in the advancement of higher education, make him uniquely qualified for this important position."
According to the release, Britton began his lifelong relationship with SIUC as a student, earning his degrees at the university before entering the administration. He was named to his first vice chancellor/vice president post at age 36 and spent 17 years in the university's central administration, serving as administrative counsel to the SIU Board of Trustees, executive assistant to the president, vice chancellor/president for administration, and vice chancellor for institutional advancement.
In 1992, the release states, he became the first SIU Law School graduate to be named associate dean at the School of Law, where he went on to serve as acting dean, associate professor, director of graduate studies and director of development before retiring to private practice in 2016.
He has served as a senior consultant to the Illinois State Board of Education and trained administrative law judges on cases involving special need students.
"I earned three degrees at SIU and spent approximately 40 years as an administrator and a teacher with the university. I am honored to serve on the Board of Trustees at a time when clearly-focused, intentional leadership at the policy level is so needed," Britton said.
The governor's nomination was officially filed with the Secretary of State on Monday, and is expected to go before the Senate for approval this spring.