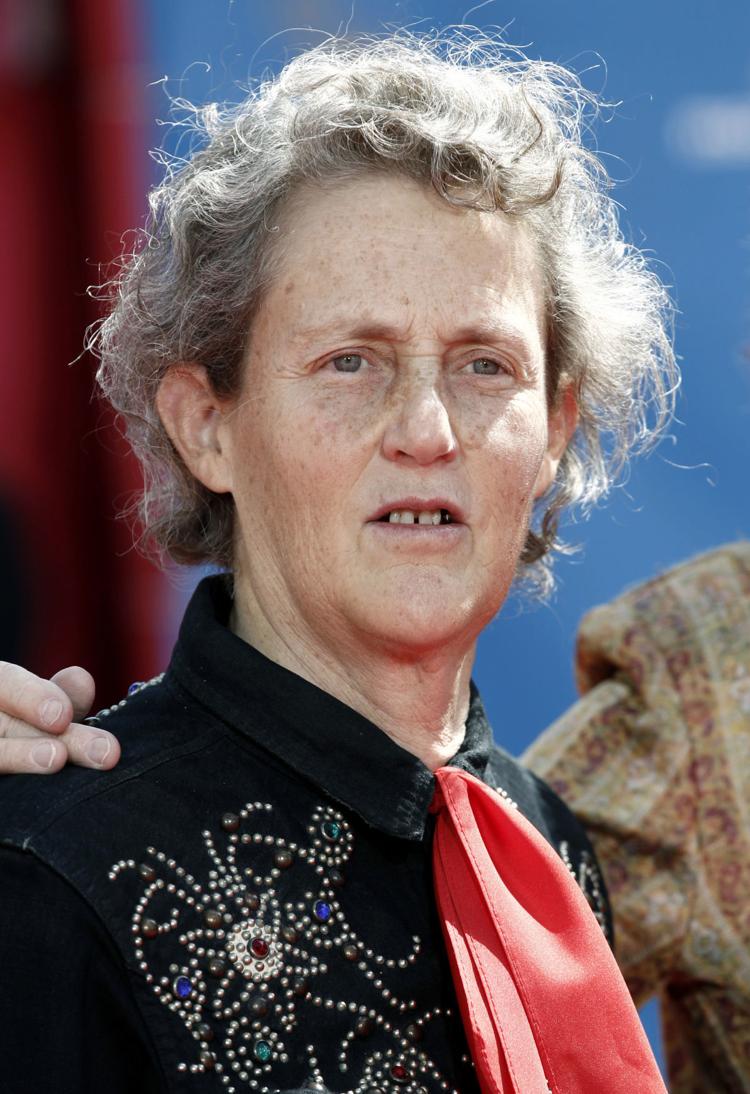 CARBONDALE — Hundreds of additional tickets are available for a sold-out lecture by Temple Grandin at Southern Illinois University Carbondale, after organizers found a bigger venue for the talk.
Grandin, a renowned animal behavior scientist and one of the world's most famous people with autism, will visit campus on Thursday, Oct. 3.
She was originally scheduled to speak in SIUC's McCleod Theatre.
But with the free, public event fully booked just 24 hours after tickets became available, organizers sought a bigger space.
Now, Grandin will speak in the SIUC Student Center Ballrooms, said John Shaw, director of SIU Carbondale's Paul Simon Public Policy Institute, which is hosting the event.
"We have been told the ballroom will be able to seat up to 1,000, about double of McLeod," Shaw wrote in an email to The Southern. "So far, 350 general tickets have already been claimed and 382 people are on the wait list. These people will receive an email from the ticketing system letting them know they have 24 hours to claim their ticket(s) or they lose them."
You have free articles remaining.
Whatever tickets remain available will be offered to the public. As of Monday, a link to join the wait list for tickets remained active on the Simon Institute's website.
Grandin has gained national fame for her unique ability to help all people understand the experience of living with autism.
She is the author of multiple New York Times bestsellers, and her autobiography, "Thinking in Pictures: My Life With Autism," was named one of the Times' 50 best memoirs of the past 50 years.
The Colorado State University professor is also an influential animal behaviorist, using her background to help the world better understand livestock and treat them more humanely.
Her scholarship has proven that, like many autistic people, animals think in pictures.
Her stress-minimizing innovations have been widely adopted in livestock-handling facilities and slaughterhouses across the world.
"She's one of these people that probably many Americans haven't heard of, but in other communities she is this total rock star," Shaw said. "We feel lucky to have someone of her caliber come to campus."
In addition to her public talk, Grandin will speak to hundreds of SIU students and local high-schoolers on the morning of Oct. 3, Shaw said.
"She and her agent have been great to work with," Shaw said. "A lot of speakers who come to campus understandably want a break in their day, but she's been incredibly generous with her time."