MAKANDA — In a high-spirited opening ceremony on Friday, Special Olympics Illinois kicked off the celebration of the 50th anniversary of Special Olympics right where it all began: in the Southern Illinois woods at Touch of Nature Environmental Center.
The celebration drew several political dignitaries, including Republican Gov. Bruce Rauner; State Rep. Dave Severin, R-Benton; State Rep. Terri Bryant, R-Murphysboro; and State Sen. Dale Fowler, R-Harrisburg. A number of Southern Illinois University administrators, including SIUC Chancellor Carlo Montemagno and Trustee Phil Gilbert, were also in attendance.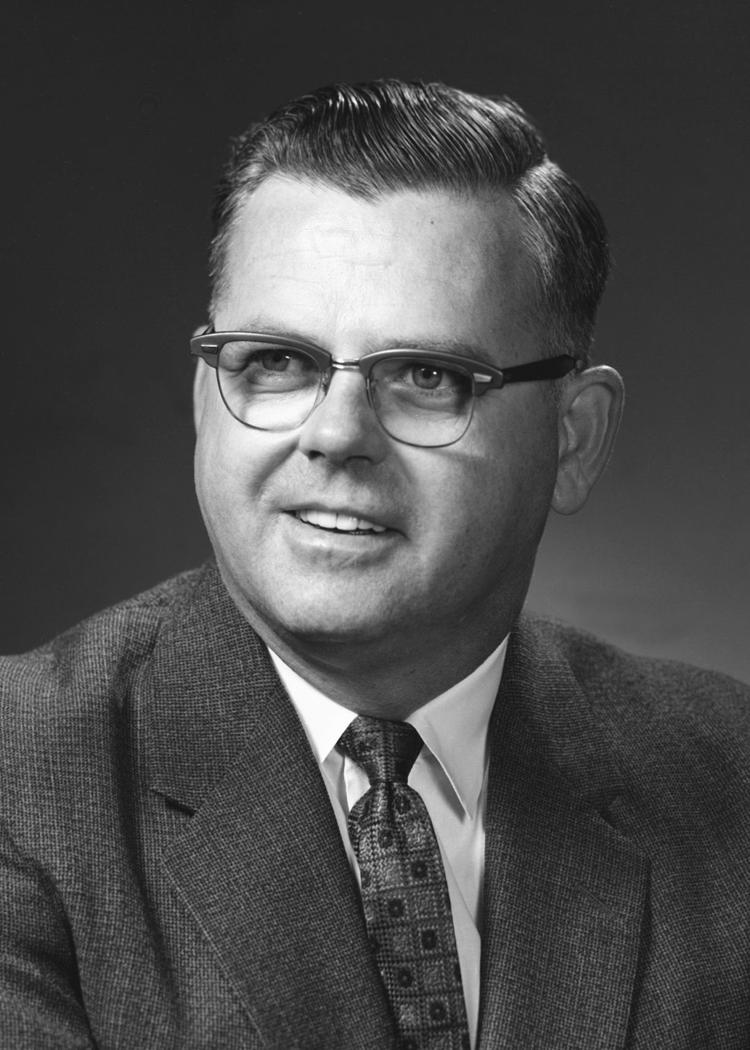 The focus of the ceremony was a Southern Illinois resident who helped give rise to both Touch of Nature and the Special Olympics: the late Dr. William H. Freeberg, who established the university's innovative outdoor laboratory under the direction of former SIU President Delyte Morris.
His granddaughter, Brittany Freeberg, called him "a sower of seeds."
"The first seed Bill Freeberg sowed was the revolutionary idea that people with special needs could leave behind the stigma and confinement of homes and institutions and come to a safe and accepting place to socialize, develop skills, learn about nature and, many times, just have fun for the first time in their lives," Brittany Freeberg said.
In the early 1950s, William Freeberg launched camp programs for people with physical and developmental disabilities.
"For many campers, it was the first time in their lives they had been allowed to socialize with anyone outside of their family. For many special-needs campers, it was the first time they had gone canoeing, attended a dance, sat at a campfire, sang songs and fallen in puppy-love with someone their own age," Brittany Freeberg said.
A decade later, Eunice Kennedy Shriver visited the camp and was "blown away," Brittany Freeberg said. With Shriver's help, William Freeberg started conducting workshops for recreation professionals from around the country on techniques for working with people with disabilities.
Anne McGlone Burke, who now serves as a justice on the Illinois Supreme Court, developed the idea of a track meet for people with disabilities after observing one of those workshops, and on July 20, 1968, the first Special Olympics event was held at Soldier Field in Chicago.
Burke said being at Touch of Nature evokes "so many wonderful memories" for her.
"I consider it a sacred space, where the human spirit shines eternal," Burke said.
She called William Freeberg "a man of great sense and clarity and warmth."
"Special Olympics teaches all of us that amid life's greatest challenges that weigh us down — be it disabilities, infirmities or ordinary stress of daily living — there is always room to aspire, to realize our potential, our dreams and to grow," Burke said.
Ann Conner participates in Camp Little Giant, a program established by William Freeberg for children and adults with disabilities. She started attending the camp when she was in high school.
"(The counselors) really make me feel like I'm just like anybody else and I can do what anybody else can do, I just might have to do it a different way, and that's OK," Conner said.
Rauner said Illinois is "the greatest state in the greatest nation on Earth" because of its people, and that it was fitting that the Special Olympics were created in the state.
"Every child, every young person, is a child of God. Every person is a child of God. Every person has unique abilities, every person has unique needs. Every person deserves to achieve their fullest potential as a human being, and that's what the Special Olympics is all about. Today is a great day to celebrate 50 years of wonderful success creating opportunity and a better life for every young person, regardless of where they live, regardless of their circumstances, regardless of their need, every person achieving their fullest potential," Rauner said.
Special Olympics Illinois board member John Penn, vice president and Midwest regional manager of LiUNA, said he first started participating in the organization as a "hugger" in a 100-yard dash in a county meet 40 years ago. One of the athletes came across the line, leaped into Penn's arms and said he loved him.
"I never missed another meet," Penn said.
J.D. Tanner, Touch of Nature's director, said a new memorial plaza will be built at the center to honor its National Park Service designation and William Freeberg.
He also unveiled the new name of Sledgefoot Lounge: Burke Lounge.
"Sledgefoot Lounge has done us well for a long time, but with this event, I think it's time to honor Justice Burke," Tanner said.
Special Olympics athlete John Henley said it was time to make the Special Olympics nation a model for the world.
"For 50 years, Special Olympics heroes have fought to give us a place to be special. Now the game is changing. We have enough athletes to start a small nation, and we want to fight with you, not just for sports, but for inclusion," Henley said.
Speaking with reporters after the ceremony, Rauner said he looks forward to ensuring the state has balanced budgets and a growing economy so it has the resources to support residents with special needs.
"We need to be as competitive as we need to be so we can be as compassionate as we want to be," Rauner said.
After a torch-lighting ceremony, the celebration was followed by Change the Game Day, where participants could play a variety of Olympics-style games and Touch of Nature activities, and a gala later that evening.