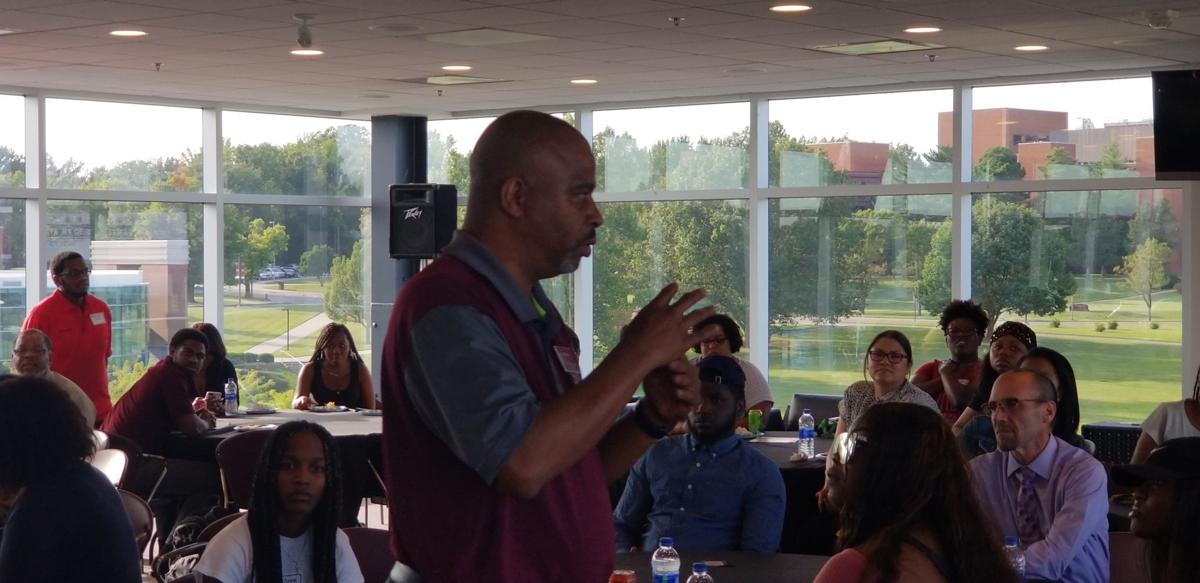 CARBONDALE — For the second year, black students at Southern Illinois University Carbondale were offered a unique opportunity to learn from local African American leaders as they settle in on campus.
During the last week of August, the second annual "Navigating the Black Experience" orientation for incoming African American students brought together freshmen, transfer, graduate and professional students to "learn how to be successful and connected at SIUC," according to organizer Brione Lockett, a doctoral student and Carbondale's student representative on the SIU Board of Trustees.
The optional event is lead by African American faculty, administrators, alumni, student leaders and community members on a volunteer basis, Lockett indicated in an email to The Southern.
You have free articles remaining.
Incoming students met successful peers from the Black American Law Students Association and the pre-med MEDPREP program, plus members of the SIU Board of Trustees and the principal administrators of the campus, both in academics and student affairs, said Father Joseph Brown, who helped lead the program.
"The genuine enthusiasm these faculty and staff poured out on the newest members of the SIUC community was matched by the support offered by the student leaders," Brown said.
Beyond networking and motivation, the orientation also tackled practical matters, like how to seek out effective academic counseling and how to navigate student life on campus.
"I want the students to have the opportunity I did not have has an undergraduate here," Lockett said, to immediately meet and talk with campus leaders. "I also want students to know that while they are here there are many people that assist them throughout their journey at SIUC."
The three-day event brought in almost 200 people, Lockett said.