CARBONDALE — Historic moments don't always feel historic in the moment — three of Southern Illinois University Carbondale's first black graduates are quick to point that out.
"I thought of it in terms of a way to get an education and to elevate my life and the life of my family," Harvey Welch said of his time at SIU — he came to the university in 1951 on a basketball scholarship and became the first black student at the university to letter in basketball. This was three years before the U.S. Supreme Court made its historic ruling in May 1954 that it was unconstitutional to segregate schools.
"I didn't particularly feel that it was that unusual," Norma Ewing said of her time at SIU in the late 1950s.
Harold Bardo said he also felt like his time at SIU, which began in 1957, was not too out of the ordinary — he had come from an integrated high school in Sparta and considered sharing a class with white students just part of being in school.
Though history can paint with a pretty broad brush, Bardo, Ewing and Welch said it is important to remember the subtlety of each community's experience.
All three remembered a university community that was vibrant and welcoming.
"At that time, Delyte Morris was president and he was a very fine man," said Ewing, who went on to receive a Ph.D. from SIU and eventually came to work for the university.
She said she had many classmates that went on to incredible careers and she credits some of this to Morris.
"Many of the African-Americans that attended the university during his presidency time have gone on to be outstanding individuals in many different ways," Ewing said. "It had to do with the nurturing environment that permiated the entire campus."
In a sense, Welch said SIU was ahead of its time.
"When I got here in 1951, the University was already integrated," he said. "There were not classes we couldn't take."
Carbondale was a different story.
"What wasn't integrated was the town," Welch remembered.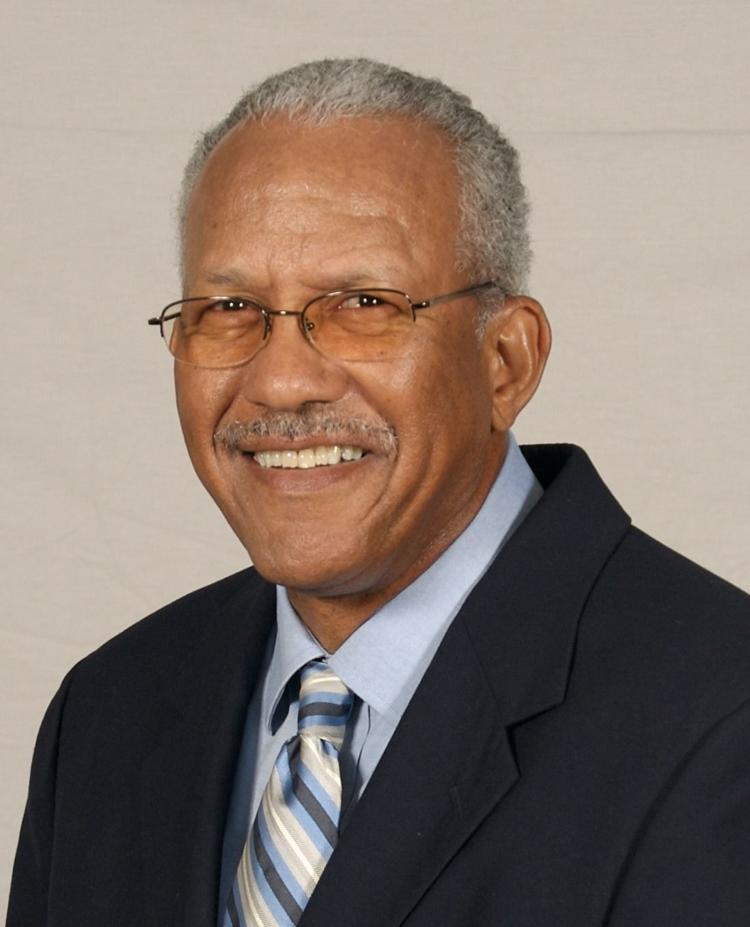 For Welch, Ewing and Bardo, equality did not mean equity — the law said they could be there. The law said they had a right to their education, and while all three said they encountered little friction on campus, that did not mean everyone acted in the spirit of inclusivity.
"You did a lot of things for your own survival at that time," Bardo said.
He remembered a network of black students — upper and lower classmen — who would study together and would share which instructors they felt gave a fair shake to black students and who didn't.
"We were able to avoid known problems and known issues with faculty and staff," Bardo said.
"We persisted," Welch said.
"It was very easy to figure out the individuals that would put roadblocks up for you," Ewing said, adding that she's always had a "sixth sense" when it comes to reading people's potential prejudices.
Welch went to an all black elementary school where he said "they prepared us."
"You will be in classes where you will not get what you earned," Welch remembered being told.
This helped him keep perspective. He said he knew he would have to work twice as hard to get what came easily to other students just because of the color of his skin.
He said it was different on the basketball court, though. There he said he felt like what he was — a basketball player, and a talented one at that.
"I felt like the teammates, they were all white, accepted me as what I was … they accepted my contributions and participation," Welch said.
At home, he said his team won more often than not, and there, he felt a part of the university fabric. This was not always the case when the team traveled. He said extreme examples of racial prejudice weren't around every corner, but they happened.
"One school dropped us off the schedule when the coach signed me up," Welch said.
Another memory stuck out to him. He recalled one game in southeast Missouri where he was the only black person in the room. During warmups, he was taking practice shots when his ball got away from him. The boy who caught it let him get close to retrieve the ball before trying to hit him in the face with it.
While each represent a pivotal change in American education and in the march toward civil rights, Ewing, Bardo and Welch said they define themselves not by their time at SIU but by what SIU made possible for them.
All three went on to hold careers at the university they see as giving them the opportunity to succeed. This is what Welch said he finds particularly momentous. After graduating SIU, he went on to become a colonel in the Air Force and later became the vice chancellor of student affairs.
"This little black boy from Centralia was in charge of the vast majority of what went on at this school," Welch said. "That's a hell of an achievement."
Like Welch, Bardo also played basketball, though a few years behind, and also like Welch, he said that time is not what he sees as his greatest accomplishment.
"Sports was an integral part of my life but did not define my life," Bardo said.
Given their collective response that they felt not just allowed them to exist at SIU, but feel largely welcomed by the campus, each was asked about what some at the university and the community at large see as a modern crisis on campus when it comes to the treatment of persons of color. Did they see a problem with race relations on campus today and if so, did they see it as SIU's duty to return to the welcoming environment they remembered as students?
CARBONDALE — An upcoming town hall meeting coordinated by African-American Southern Illinois University Carbondale alumni will focus on how to…
Ewing pointed to the "nasty" political climate in America today and answered the question with a question — is SIU alone?
"What makes SIU so different in terms of picking up the banner (of racial equity and equality) than ISU or EIU or U of I?" she asked. "All universities need to do a better job."
Welch had a more tempered remark.
"From my perspective, black students get a fair shake here," he said.
He said hard work and diligence were needed to succeed when he was in school as well as now.
Like Ewing, Bardo asked a question: "Would you trade places with a person of color?"
He remembered his time at SIU very fondly, but was honest in saying that there were problems then, too.
"While things were good when I was here, things have never been perfect," he said, adding that "we have a long way to go," when it comes to the equitable treatment of persons of color both on campus and in the community.
"It's an ongoing process. It hasn't gotten there and it probably won't get there in my lifetime," Bardo said.