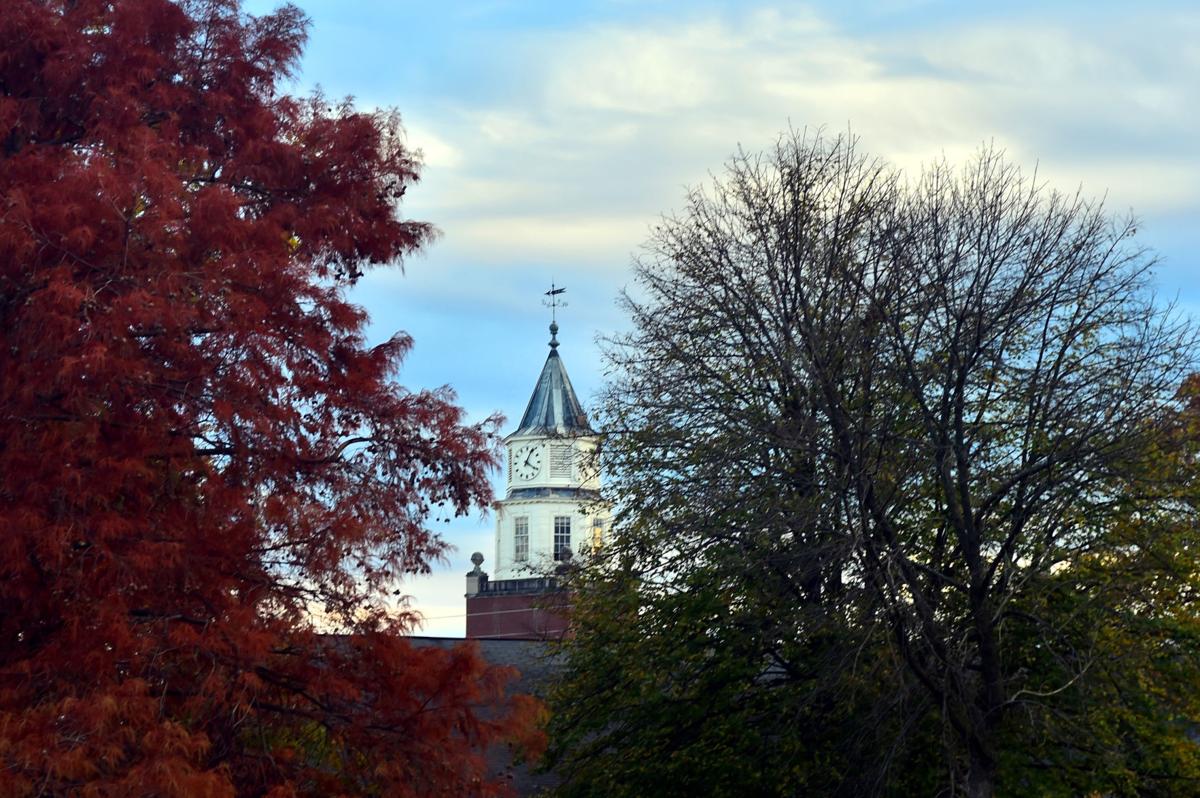 CARBONDALE — Though the Southern Illinois University System has publicly announced it won't raise tuition or fees at either of its campuses next year, a proposed change to the fee structure at SIU Carbondale could create significant new costs for on-campus students who take online courses, according to documents submitted to the SIU Board of Trustees.
Annually, on-campus students take slightly more than 20,000 credit hours of online courses, according to a source within SIUC's Extended Campus Program, which coordinates the university's online courses and its remote campus sites across the country.
For those classes, they currently pay a $72.60 fee per credit hour that is distributed among Extended Campus, the university's information technology department and its Student Services Building.
However, on Thursday, the SIUC administration will ask the SIU Board of Trustees' consent to begin charging on-campus students the same mandatory fees for online courses as they pay for classes taken in person: $117 per credit hour.
Off-campus students, meanwhile, would see no change in their costs, continuing to pay the lower fee rate.
The change will take effect next fall, if approved.
CARBONDALE — The Southern Illinois University Board of Trustees is expected to approve a freeze on student tuition and fees for the 2020 schoo…
Asking all on-campus students, who can enjoy fee-supported benefits like the Student Center, the Student Rec Center, and student health services, to contribute proportionately to those services has always been the university's intention, SIU Carbondale spokeswoman Rae Goldsmith wrote in an email.
It's a matter of fairness, Goldsmith said, as all on-campus students have "equal opportunity to access the services the fees provide," whether they choose to take classes online or in person.
The discrepancy in fees has existed since at least 2010, board documents show.
Goldsmith attributed it to an "oversight" on the part of the university.
"The intention of the policy from its inception was to have the on-campus mandatory student fees apply for these students" who take online courses, she wrote. "The oversight in charging appropriately was on us, so we do not intend to address it with previous students. However, we do want to clarify language moving forward so we accurately apply the policy."
Many of those expected to feel the impact of the change would be students enrolled full-time in on-campus classes (taking 12 credit hours or more), who add an online course to their busy schedules, said the source within Extended Campus, who asked to remain anonymous for fear of jeopardizing their employment by opposing the change.
"These students are full-time students. They've already paid their due to use these services," the source said.
The program could also affect students who take a mix of on-campus and online courses during the summer, the source said, pushing them back to cheaper online courses at the community colleges in their hometowns.
And, it could harm the Extended Campus program, which has grown substantially in recent years, according to a 2018 university performance report.
While a significant portion of the off-campus/online student fees are routed to Extended Campus, the on-campus student fee supports other services, such as athletics, the Student Center and the Saluki Express.
If all 20,000 credit hours taken online by on-campus students are billed through the on-campus fee, it could represent a loss of over $1 million to Extended Campus, and an even bigger funding bump for the other campus services, the source said.
"This could cut revenue we need for the development of new online courses and programs. We have been a very successful unit, a cash cow for the university," the source said.
Meanwhile, some are doubtful that on-campus students will continue to enroll in online courses at the same rates, the source added.
"Now, you can go anywhere and take an online course for less than what you can on campus," the source said. "Students will change their behavior."
Goldsmith said the university does not expect the $44.40-per-credit-hour fee increase to drive on-campus students away from online courses.
"We do not anticipate that this will have a significant impact in on-campus vs. online courses," she said. "The revenue not going to Extended Campus ... will go to other campus units to help provide a variety of services and opportunities and opportunities for on-campus students."
Tuition for on-campus and online courses will remain stable at $321.25 per credit hour, putting the total mandatory tuition and fees per credit hour for on-campus students at $441.25, before financial aid.
That rate remains competitive with other area institutions.
Total tuition and fees for a full-time undergraduate student taking 15 credit hours at SIUC will be $14,904 this year, before financial aid.
The same student would pay $14,832 at Illinois State University, $13,830 as an out-of-state resident attending Southeast Missouri State University, and about $15,000 to $18,000 at the University of Illinois at Chicago, depending on the degree program.
About 87% of incoming students received financial aid at SIUC last year, cutting into the sticker price, and aid packages averaged over $15,000, during the 2017-2018 school year, according to university data.
The board will consider the proposed fee change at its Thursday meeting, which is on the campus of Southern Illinois University Edwardsville.
It will also consider a proposal to offer in-state tuition rates to out-of-state graduate students at SIUC if they are SIUC alumni or enroll in an accelerated master's degree program.
Be the first to know
Get local news delivered to your inbox!